Today it is my pleasure to Welcome author
Katie Delahanty
to HJ!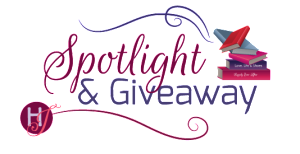 Hi Katie and welcome to HJ! We're so excited to chat with you about your new release, Incognito!

Hi! Thank you for having me. Excited to be here!

Please summarize the book a la Twitter style for the readers here: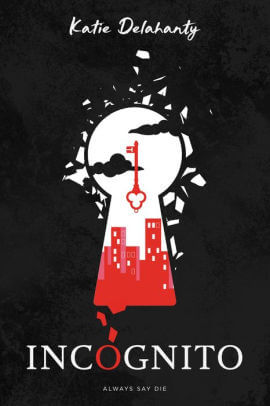 Teens-with-a-crush Elisha and Garrett are both asked to steal the same object from Andy Warhol's Time Capsules. Pitted against each other, they must figure out who they can trust—and if they can trust each other—as they unravel a conspiracy that has the power to re-set history.

Please share the opening lines of this book:
I smooth the short, jagged bangs of the black wig I wear as
I exit the bathroom stall, pausing in front of the mirror to
adjust the hair so the choppy layers frame my face and finish
at my jaw. Satisfied my straight black eyebrows are in place,
and the orange bars painted above my right eye and below
my left haven't smudged, I take a deep breath.
This is only my second real-world heist, and my first
alone. Part of me can't believe I'm going through with it,
and as I stare at the face reflected in the mirror—the face
I'm confident looks nothing like the real me—my pulse
quickens. I've planned every detail, rehearsed every move,
and I'm certain Allard wouldn't give me a job I couldn't
complete.
Please share a few Fun facts about this book…
The "secret society of teen thieves who are stealing analog history" concept was my husband's idea (but don't tell him I admitted that).
I attended "Spy School" for research, but completely chickened out and failed the final test that required me to be locked in the trunk of a car and escape from handcuffs.
Garrett (the hero's) parents, Whitney and Jeff, are named after the main characters in Sidney Sheldon's IF TOMORROW COMES.
All of the professors on the Keystone campus are named after famous thieves (Allard = "the Shadow", Robie = Carey Grant's character in "To Catch a Thief", Abignail = Frank Abignail Jr./"Catch Me if You Can")
I traveled to Pittsburgh and did my best to figure out how to break into the Andy Warhol Museum, but the maps and diagrams in INCOGNITO are fictionalized. I'm pretty sure my heist wouldn't work in real life. 😉
What first attracts your Hero to the Heroine and vice versa?
The first time Elisha sees Garrett she feels an instant connection, a buzz of electricity. She suspects they are linked–and she's right–it just takes her 2 books to figure out how. Garrett is attracted to Elisha because she's such a good thief. She's the only person operating at his level, the only person who is any competition for him.

Using just 5 words, how would you describe Hero and Heroine's love affair?
Rivals to lovers, slow burn.

The First Kiss…
The first kiss actually happens in KEYSTONE, the first book in this series, and it happens in the middle of a heist. That kiss results in a lot of awkwardness in INCOGNITO.
Without revealing too much, what is your favorite scene in the book?
My favorite scene is the simulated "escape room"-style game… This is the opening paragraph:
I blink and the darkness clears. Slowly a wood-paneled room
comes into focus. We're standing in front of a long dining
table dotted with flickering votive candles in jewel-toned
jars and littered with papers. Various vases and glasses lie
amidst bowls of rotting fruit, and a spyglass rests at one
end. At the other end, a bagel sits on a plate, half eaten,
like someone left in a hurry. Beyond the table, the ocean
sparkles through leaded-glass bay windows. Golden light
from the setting sun streams in, illuminating four birdcages
hanging where a chandelier should be, each housing a
different tropical bird.
The sun sets in the west… I widen my stance to steady
my balance as the creaking floorboards rock beneath my
feet, giving me the impression we're on a ship.
"Intruder alert," a yellow parrot with a bright orange
beak squawks. "Intruders."
"He recognizes us." Garrett peeks at me out of the
corner of his eye, a slow smile spreading across his face.
If your book was optioned for a movie, what scene would be absolutely crucial to include?
I have this fantasy that if INCOGNITO was a movie, George Clooney would play Garrett when he is disguised as Professor Humbolton in the Warhol Heist:
I whip around, anticipating the Garrett I remember—the boy
I haven't been able to stop thinking about since he left me
stranded in a tree house five months ago—the one with the
chiseled jaw and smooth complexion, his dark hair mussed
to obscure one eye. Instead, I'm met with an attractive older
man wearing a black turtleneck and a blazer, his salt-andpepper
hair cropped short.
He must be baking under that mask. There's no doubt in
my mind it's Garrett beneath the disguise. I'd recognize the
glint in those eyes anywhere.
"Willa." He smiles, his eyes crinkling at the corners.
"What a nice surprise." His fingers circle my wrist, and he
positions us directly under the security camera, where it
won't record us. "I haven't seen you since you were in my
life drawing class. I'll never forget how easily you always
blushed when we sketched nude models."
"Professor." I narrow my eyes, surprised he knows my
cover name. "It's so nice to see you with clothes on. I'm still
not sure it was appropriate for you to be the model. What
are you doing here?" Also, where have you been? Why did
you ditch me? What did the message you left me mean? A
dozen more questions collide in my mind.
Readers should read this book …
Are a teen–or teen at heart! And if they love a dialogue-driven adventure, secret societies, conspiracy theories and are interested in life in the near-future where augmented reality is the norm.
What are you currently working on? What other releases do you have planned?
I'm currently writing a contemporary Rom-com for adults and book #3 in the Keystone Series will release in 2022!
Thanks for blogging at HJ!
Giveaway:

I'm giving away a $10 Amazon gift card!
To enter Giveaway: Please complete the Rafflecopter form and Post a comment to this Q:

If you attended "Spy School" and felt confident in your ability to escape handcuffs, would you be brave enough to escape them while locked inside the trunk of a car? (You'd have to escape from the trunk, too). Or would you chicken out? (Like me).
Excerpt from Incognito:
"That night, the last time we saw each other," he whispers. Glancing up at the scrambrella, he thumps his hand over his chest before again meeting my eyes. "It was intense. There was a lot of adrenaline."
My breath catches in my throat. Oh, boy. Are we really going to talk about this?
"Too much adrenaline." I nod and I must not be getting enough oxygen to my brain because the room takes on a surreal, overly bright tint. "It was overwhelming." Certain my cheeks are fluorescent, I dig my fingernails into my palm, hoping the pain will prompt my blood to rush elsewhere. "We can pretend nothing happened."
For a split second his shoulders visibly tense but they relax so quickly it's possible I imagined it. "I was going to say, maybe we should slow down—"
"Seriously, we don't need to talk about it," I cut him off, so uncomfortable I want to crawl out of my skin. "You don't need to bring it up. Ever."
He considers me, his intense stare trying to burn through my layers.
My body temperature spikes, but I keep my guard up, keep my chin tilted toward his, willing him to read my unspoken message and forget the past.
"If that's what you want." Leaning back a little, he finally relents.
"It never happened." I bite my bottom lip, pleading.
His mouth twists and he doesn't let me off the hook. "But it did."
"Not anymore." Holding out my hand, I beg him to seal our agreement, to release the pressure mounting between us.
He clenches his jaw like he doesn't want to give in, but he grips my hand. His fingers are strong around mine and for a moment I think he's going to tug me toward him, but then he sighs. "To starting over."
Even though I realize this might be the last time we touch, I squash the longing to entwine my fingers in his and instead snatch my hand away. I shoot to my feet and cross the room, putting as much distance between us as possible, though the physical space does little to still the humming vibration that envelops us.
Audibly exhaling, he stands and walks to the floor-to-ceiling windows where he peers down at the Allegheny River. "I think we're close to the Maker District. There's probably an antique store or junk shop nearby where we can find a tape player. And we should get out of here before Kyran tracks you down. We've probably stayed too long already."
Some of the potential energy dissipates, and happy for the distraction, I smile. Opening the closet, I pull out my catsuit. "How should we break in?"
Excerpts. © Reprinted by permission. All rights reserved.
Book Info:
In the virtual utopia of the Simulation, everyone will live peacefully and without fear or needs—at least that's how they're selling it. But the government plans to use this program to take control of the entire human race. Elisha Dewitt has just been given her first mission to help prevent this, and she's ready to prove she can go incognito just as well as any other master thief.
Breaking and entering? No sweat. She's done worse. Stealing a cassette tape from the museum vaults will be easy—in, out, done—until he shows up…and everything gets way more complicated. Garrett Alexander just has that effect.
Nothing is as it seems, and a dangerous game of cat-and-mouse begins with Garrett, her rival and match in every way. Not knowing who she can trust, Elisha decides it's up to her to rescue everyone—even Garrett—before the world as she knows it comes to a brutal end.
Book Links: Amazon | B&N | iTunes | Goodreads |
Meet the Author:
Growing up in Pittsburgh, Katie loved old movies and playing dress up, but never considered telling stories of her own until she was asked to start a blog for the sleepwear company she worked for. Unsure what to say about lingerie, she wrote a fictional serial about a girl chasing her costume design dreams who fell in love with a rock star along the way. And that's when Katie fell in love with storytelling. That blog became her first novel and she's been waking before dawn to write ever since. Katie lives in Los Angeles with her husband and three children.
Website | Facebook | Twitter |  Instagram |