Today it is my pleasure to Welcome author
Juno Rushdan
to HJ!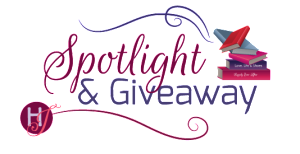 Hi Juno and welcome to HJ! We're so excited to chat with you about your new release, Innocent Hostage!

It's great to be here and I'm excited to share my latest release with you all.

Tell us about the book with this fun little challenge using the title of the book:
Here's the first word in the title: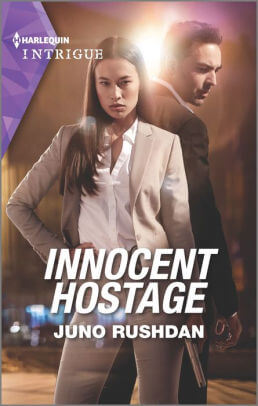 I is for intriguing
N is for nail-biting
N is for necessary
O is for outside-the-box
C is for captivating
E is for exciting
N is for never-failing
T is for twists
Please share the opening lines of this book:
It was bad enough Allison had to worry about the head of the deadliest, most powerful drug cartel coming after her, but now Henry was trying to steal her son. After nearly nine years of marriage, she didn't want things to devolve into mudslinging and playing dirty. Benjamin was their son, after all, but he was her baby.
Please tell us a little about the characters in your book.
Allison and Henry are about to go to war over custody for their son. They're literally arguing in mediation when they learn their eight-year-old has been kidnapped, which quickly changes everything. Allison is a by-the-book deputy US marshal. She's also a fierce momma bear who'll do anything to get her son back. Henry is a loving father and an FBI agent who works on the HRT—hostage rescue team. His entire world is turned upside down as he's thrust on the other side of the situation. The mounting tension and desperation while being forced to work together brings out the best and worst in both characters. It makes for a very interesting second-chance romance.
Please share a few Fun facts about this book…
Normally, I write about characters rescuing others. This was the first time where both characters were highly-trained experts who found their professional knowledge in direct conflict with their parental instincts. Usually you have one character talking the other down off the ledge. This time, they were up there together, willing to run across a tightrope between skyscrapers to get their son back. Writing this book was a doozy, lol.
If your book was optioned for a movie, what scene would you use for the audition of the main characters and why?
In this scene, they're in one of the worst positions a parent can be in. They're son is gone and the protective police detail was killed. Then one of them finds out the other withheld critical information. It would require a delicate balance for actors in an audition.
Allison took a shaky breath. "Will didn't authorize protection for everyone in my office. The SDPD manpower requirement was too high. He only got approval for our two families because he knew we'd be the most likely targets if Vargas sought retribution."
A muscle popped in Henry's jaw. His eyes were hard. His lips were pressed tight. Deep furrows marked his brow. "You didn't think I had a right to know that?"
Guilt stabbed her between the ribs. If they'd still been in the same house, sharing a bed, she would've spilled her guts about the debacle in her office.
But she hadn't been able to let her go of her anger that'd started to taint everything between them. A blight spreading in the darkness that he fed and encouraged the second he filed for full custody.
"You tried to take Ben away. Something I never thought you'd do. My lawyer told me the only time a father doesn't go along with joint custody of a small child is when there's something seriously wrong with the mother. He was convinced you were going to play hardball and warned me not to give you any ammunition. If you knew Vargas might come after me…" She shook her head, sickened to her core.
If anything happened to Ben, it was her fault for being selfish, for being scared.
"Damn lawyers," Henry said. "I never should've listened to mine and filed those papers. It was only a tactic to get you to negotiate. To be reasonable. I'd never take him from you. Still, it was wrong of me, but that doesn't excuse what you did. Lying to me. Hiding the fact that you and Will Draper were targets. How could you?" He looked like he might spit nails at her.
She braced for him to really launch into her, tell her what she already realized. How stupid she'd been. If only she'd had the strength to set aside her anger and pride and told him everything. But she'd left Ben vulnerable. Exposed.
"Say it." She trembled, quaking down to her bones with self-loathing and fear for how her son might pay for her mistakes. "Go on. I deserve to hear it."
If you could have given your characters one piece of advice before the opening pages of the book, what – would it be and why?
Don't kill each other! The real enemy is coming, and you'll need one another more than you realize.
What are you currently working on? What are your up-coming releases?*
At the moment I'm writing my second series for Harlequin Intrigue, which will debut at the end of the year. It's about a team of spies who are forced to go rogue in order to prove their innocence. My next up-coming release is the fifth and final book in the Hard Core Justice series called Unsuspecting Target. It will hit shelves May 25th.

Thanks for blogging at HJ!
Giveaway:

A $10 Gift Card
To enter Giveaway: Please complete the Rafflecopter form and Post a comment to this Q:

How far would you go to get your child back?
Excerpt from Innocent Hostage:
Allison pulled her hand from Henry's leg and shifted away on the sofa. "I don't think we should sit here, doing nothing, and simply wait."
His heart squeezed hard in his chest as she dropped her gaze and withdrew from him, not only physically but emotionally. The grim reality of it hurt.
He wanted to reel her closer, to fix things. Apologize. Do anything to stop her from retreating. But all their mistakes filled the space between them.
Their boy had been kidnapped. Ben. The one person in the world who connected them, who they loved more than anything and would die for. This was the time they needed to not only present a unified front but had to be united. If not as a married couple, then as parents.
"What do you have in mind?" he asked.
"I want you to come somewhere with me," she said, lowering her voice, "but you have to promise not to ask any questions until we get there."
"We can't simply leave without giving anyone an explanation." The house was crawling with FBI agents, US marshals and the police.
"Yes, we can." She searched his eyes, studied his face. "We've both done things to make it difficult to trust the other person. I get that, but I'm asking you to put your faith in me for one hour. Less. It's to help Ben. Please, Henry."
Blind trust in her had once come as easily as breathing, but desperation made people fools. It had driven her to hide the truth about the degree of danger she and Ben were really in. There was no denying the part he'd played in that by filing for full custody, but she wanted him to break protocol that was in place for good reasons, without him asking any questions.
"Allison." He shook his head. "I don't know."
"You can trust me and come along for the sake of our son. Or stay here. The choice is yours." Ally grabbed her purse and flew into motion, crossing the living room.
His pulse spiked. He couldn't let her go alone. Anything might happen to her and stopping that headstrong woman from leaving wasn't an option. The divide between them would grow even bigger.
She headed for the door.
He glanced around. The FBI were huddled in the kitchen along with the marshals. Detectives were hunkered down in the dining room.
No one paid attention to her. The odds were good no one would bat a lash at him either until it was too late.
She had asked him for one thing. If he didn't give it, they'd be on opposite sides during this ordeal. She'd never trust him again, which might hurt their chances of getting their son back.
Bringing Ben home was all that mattered.
Quickly, he stood and caught up to her. He stepped over the threshold, shutting the door behind them. "I'll drive. You navigate."
They climbed into his SUV. Behind the wheel, he started the engine, reversed out of the driveway, and sped down the street.
"Where are we going?" he asked. "I think I've earned the right to know."
"You won't like it. In fact, you'll hate it. You have to trust me."
Excerpts. © Reprinted by permission. All rights reserved.


Book Info:
They'll do anything to save their son's life… Even work together.
Their marriage is nearly over. But then Deputy US Marshal Allison Chen-Boyd and FBI hostage negotiator Henry Boyd learn their eight-year-old son has been kidnapped. They'll work together—temporarily, of course—to capture the dangerous cartel hell-bent on vengeance. But as danger mounts and bombs lurk around every corner, they'll have to learn to trust each other again to save their embattled family.
Book Links: Amazon | B& N | iTunes | Google |


Meet the Author:
Juno Rushdan is the award-winning author of action-packed romantic thrillers. She writes about kick-ass heroes and strong heroines fighting for their lives as well as their happily-ever-after. As a veteran Air Force intelligence officer, she uses her background supporting special forces to craft realistic stories that make you sweat and swoon. Juno currently lives in the DC area with her patient husband, two rambunctious kids, and a spoiled rescue dog. For a FREE book from Juno: http://bit.ly/JunoFREE. Also be sure to follow her on BookBub for the latest on sales at bit.ly/BookBubJuno.
Website | Facebook | Twitter | Instagram | Goodreads |