Today it is my pleasure to Welcome author
J. Kenner
to HJ!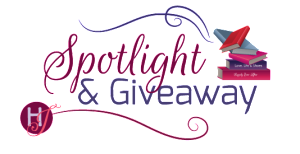 Hi Julie and welcome to HJ! We're so excited to chat with you about your new release, Indulge Me!
Tell us about the book with this fun little challenge using the title of the book: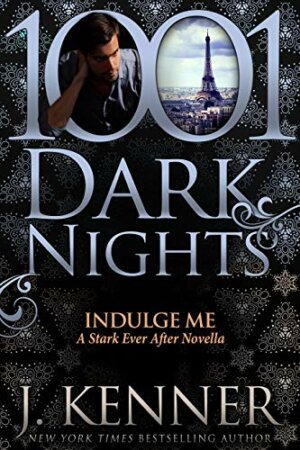 INDULGE ME = INTIMATE MOMENTS
Please share the opening lines of this book:
Damien watched from the bungalow's back porch as his daughters chased the surf. The waves rolled in relentlessly, and the girls—giggling and happy—scampered forward and back with the joyful determination of children.

A few feet away, Nikki sat on a blanket sipping from a bottle of water, her eyes fixed on their kids.
Please tell us a little about the characters in your book.
Nikki and Damien Stark are among my favorites of all the characters I've written in over one hundred books. A former beauty queen, Nikki is smart, beautiful, strong-willed, and damaged. And she finds herself swept up in the world of billionaire Damien Stark, a former professional tennis player turned entrepreneur. Controlling, confident, and demanding, Damien knows from the moment he sees her that Nikki is the woman for him. Their love is intense, passionate, and hard-fought, but by the time this book opens, they are blissfully married with two adorable girls … and the ghosts of the past still haunt them….
Please share a few Fun facts about this book…
This is the first novella in the Stark Saga that includes Damien's point of view! (The first NOVEL that contains his point of view was DAMIEN!)
The book is set partially in Paris, and the restaurant by the Louvre is one where I actually ate with many other 1001 Dark Nights authors!
The First Kiss…
This isn't their first kiss, but it's the first in this book!
"Hello, Mr. Stark." I hear the breathiness in my voice and feel the reaction in my body. Years of marriage and two children, and he still he takes my breath away and makes my body burn.

"Go on, girls," he says, his eyes never leaving mine as he deposits them both on the sandspeaks to the girls. "I need to talk to Mommy."

"Talk or kiss?" Lara demands, and I watch as Damien tries very hard not to smile.

"Probably both," he says, eyeing our oldest sternly. "If that's okay with you."

Her mouth purses and her brow furrows as she considers the question. Then she nods solemnly. "It's okay, Daddy."

"Thank you, Lara." He points to the castle. "Off you go."

"Probably both?"

"Both," he says firmly as he moves closer, his palm cupping the back of my head, his fingers twining in my windblown hair. He tugs, not painfully, but demanding, and forces my face up. Then his mouth is on mine, his other arm around my waist as he kisses me long and deep.
As kisses go, we'd still warrant a G rating. But the sizzle that burns inside me? The sparks that zing between the two of us?

Well, that's got NC-17 written all over it.
If your book was optioned for a movie, what scene would you use for the audition of the main characters and why?
Optioned for Movie Scene
Let's pretend the whole series is a television series and not a movie…and this scene would come late in the series
"I do love hearing that," he says, then kisses my fingertips. "I'll give you a choice. I can release you from our arrangement. We can go back to the hotel, get in bed, drink wine, watch a movie, and make love."
"Or?"
"Or we can stay here a few more hours. After that, we can continue as we've been during the rest of the trip. Maybe longer. I'll explore your fears. I'll push your boundaries."
"More than you already have?"
He only smiles.
"That," I say, an exultant anticipation already rising inside me. "Door Number Two."
He studies me. "Why?"
"Because I love you. Because I trust you. Because we haven't reached our limit yet."
"Limit?"
"Of what's enticing, exciting. Of what turns us on. We're still climbing the mountain, Damien. I want to know what it feels like when we reach the top."
"I'd say the view's pretty good from where we are," he says, his eyes skimming over every inch of me.
I move over,. then straddle his waist. "The view's amazing."
"But you want more."
"No, I don't want more. I want all. All of you."
"You already have me."
What are you currently working on? What are your up-coming releases?*
I'm working on a lot of things, but the soonest coming up is Ruined, the 3rd book in the Stark Security series, a standalone series of novels with ultra-sexy heroes, strong women, passion, and danger!
When her high maintenance boss is assaulted, manager Xena Morgan contacts the only person who can help—the sexy, arrogant, incredibly capable Stark Security agent Liam Foster. The former vigilante takes every case personally, and he's determined to find answers—particularly since he thought he'd cleared this threat already.
Xena had been thrilled when Liam completed his assignment, because he affected her in ways she didn't want to contemplate, awakening yearnings that threatened her deepest secrets.
But now she needs him, and her body won't let her forget it.
As their attraction heats to a feverish degree, the web of lies, danger, and passion they find themselves in tangles further. Liam will stop at nothing to protect his client, even if it means sacrificing everything he holds dear … and exposing the secrets that may destroy him—and Xena—forever.
Charismatic. Dangerous. Sexy as hell.
Meet the elite team at Stark Security.


Thanks for blogging at HJ!
Giveaway:

$10 Amazon Gift Card
To enter Giveaway: Please complete the Rafflecopter form and Post a comment to this Q:

Have you read Release Me, the first Nikki & Damien novel?
Excerpt from Indulge Me:
Of course he takes control in that Damien way he has, and soon enough, we've helped the girls finish the castle and the dinosaur pen.

We've packed up all the plastic rakes and shovels, gathered the mesh bags full of shells, and double-checked that no one's favorite toy has washed out to sea.

Damien drags the blanket away so that he can shake it out downwind from tender little eyes, and I plop empty juice boxes back into the small, soft-sided cooler I'd brought with us.

All things considered, you'd think we'd trekked across the island instead of down the boardwalk and across the sand.

Now we all head back to where the weathered boardwalk traverses the dunes, leading up to the owner's' section of the the resort. Our bungalow sits on two lots, and Jackson and Syl's occupies the two opposite lots immediately across the boardwalk from us. That's where we go now, as Damien has announced to the girls—and to me—that it's time for them to visit their cousins.

The girls have been coming here all their lives—or, more accurately, Anne has. Since we adopted Lara, she's been coming all of her life with us. Either way, they both know their way around, and they scamper ahead.

"Any particular reason you're getting rid of the kids for the afternoon, Mr. Stark?"

"Yes," he says, turning to look at me just long enough to flash the kind of smile I've seen him use when Stark International acquires the assets of a company it intends to completely reorganize.

I drag my teeth over my lower lip as I wonder what, exactly, he has in mind for me.

We find Jackson on his back porch, a stack of architecture magazines on the table beside him. He's paging through them, ripping out articles and photos that interest him and tucking them into a folder, then discarding the magazine's' remains.

He looks up as we approach and smiles. Damien's half-brother, Jackson, shares Damien's dark hair and classic good looks. But whereas Damien's eyes have a dark intensity, Jackson's are an icy blue. "Did we screw up the time? Syl said you weren't dropping the girls off until tomorrow morning. She just took the kids to the ice cream parlor."

Anne's already squatting on the floor, her little hands reaching for the pile of magazine discards. Beside her, Lara grabs her crotch and announces that she needs to go potty.

"You know where it is," Jackson says. "Wash your hands."

"Okay, Uncle Jackson," Lara says at the same time Damien tells her to take Anne. I expect an argument, but to my surprise Lara takes her little sister's hand and leads her into the bungalow.

"I was hoping we could beg a babysitting favor," Damien tells Jackson. "I have plans for my wife tonight, and as much as I love my children, they don't fit my itinerary."

"Oh?" I tease. "What kind of plans are those?"

Damien looks at me, his expression reflecting a hint of surprise. "I assumed you knew. I plan on fucking you senseless."

"Damien!" Heat rises to my cheeks. I'd expected the plan. I didn't expect that he'd announce it in front of Jackson.

Jackson looks about to die with laughter. "You tossed a challenge in his lap," Jackson says to me, with a sideways nodt to Damien.

"Come on, Nik. You should know better than that by now."

My blush remains, but I have to laugh, too. "I should," I agree. "I really should."

We linger awhile, accepting sweet hugs and sloppy kisses from our girls before heading across the boardwalk to our bungalow. As soon as we're inside, I wrap my arms around Damien's waist and press close. He's already hard, and I'm already wet, and as far as I'm concerned, that's a very good thing.

"I think you mentioned something about fucking me senseless."

For a moment, he says nothing. Then he says, "Take off your clothes."

I do, my body hyperaware of the brush of air over my heated skin. I stand obediently, curious about the edge to his voice and wondering what he has in store for us tonight.

"Do you remember what I said at the beach?"

"I—" I frown, trying to recall.

"I said that I won't cower to fear. And I won't let you, either."

I nod, remembering. But I'm still confused. "So, you—"

"You'll do what I say, Nikki. Without question. Without argument."

I open my mouth, but I'm not sure if I'm intending to agree, argue, or ask a question. I see Damien smile, as if he understands my confusion.

"You're wondering why," he says, and I nod. "Two reasons. First, because it makes me hard when you submit to me. But it's the second reason that's the most important. Because I'm going to push your limits, wife of mine. I'm going to take you outside of your comfort zone. And you're going to do what I say, aren't you? Because I ordered you to."

"Yes." My voice is breathy, heavy with anticipation. "Yes, sir," I amend as he cocks a brow.

"And once I've pushed you to your limit over and over and over again, I'm going to demand one more thing of you. I'm going to order you not to be afraid. And what will you do then?"

My voice catches in my throat as I answer. "I don't know."

"You'll obey," he says simply. "He closes the distance between us, then brushes his thumb under my eye, making me suddenly aware that I'm cryingover my lower lip. "Then you won't be afraid anymore.,"

I shake my head. "I don't think that's true,." I whisper.

"Then we'll make it true. Because you are strong, baby. Strong enough to face your fear. Strong enough to survive. And do you know why?"

I shake my head.

"Because you know that no matter what, you will always—always—have my strength to lift you up."

A lump fills my throat, and though I don't even plan to say it, I find myself voicing my biggest fear, the one that is the motor for all the others. The one I don't like to admit, even to myself. "What if my biggest fear is losing you?"

"Oh, baby…"

He reaches for me, his fingertips grazing my collar bone, then down to caress the swell of my breast before he lifts his fingers from my body and gently traces the pad of his thumb over my lower lipcups my face. "Don't you know that could never happen?"

"I know you'd never leave me," I tell him, but I can't bring myself to speak the true horror. As if saying the words would be a challenge to the gods.

Damien, of course, understands me. "No," he says, with a gentle smile. "Not even that. You will always, always, have my strength. Because while death might keep me from your side, it can't keep me out of your heart. Do you know why?"

I shake my head, overwhelmed by his words. By his love. And by what I understand he is trying to give to me.

"Because you've always been strong, baby. Strong and fearless. I'm just a lens that helps you magnify it. But if you had to, you could stand alone."

"Damien…"

"As long as I'm on this earth, you'll never have to."

I open my mouth to speak, but he shakes his head firmly. "No. Time to get on your knees, baby."

I don't hesitate. That's the game, after all, even though tonight feels like so much more than a game.

"There'll be no more talking," he orders once I'm on the ground, my ass resting on my heels. "Not a word unless I ask you a direct question. Do you understand?"

I nod, and earn a smile for my obedience.
Excerpts. © Reprinted by permission. All rights reserved.


Book Info:
Despite everything I have suffered, I never truly understood darkness until my family was in danger. Those desperate hours came close to breaking both Damien and me, but together we found the strength to survive and hold our family together.
Even so, my wounds are deep, and wispy shadows still linger. But Damien is my rock. My hero against the dark and violence.
And when dark memories threaten to consume me, he whisks me away, knowing that in order to conquer my fears he must take control. Demand my submission. Claim me completely. Because if I am going to find my center again, I must hold tight to Damien and draw deep from the wellspring of our shared passion.
Buy: https://www.amazon.com/Indulge-Me-Stark-After-Novella-ebook/dp/B07GQ8TLB7


Meet the Author: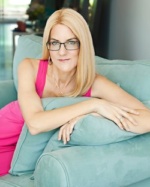 J. Kenner (aka Julie Kenner) is the New York Times, USA Today, Publishers Weekly, Wall Street Journal and #1 International bestselling author of over one hundred novels, novellas and short stories in a variety of genres.
Though known primarily for her award-winning and internationally bestselling romances (including the Stark and Most Wanted series) that have reached as high as #2 on the New York Times bestseller list and #1 internationally, JK has been writing full time for over a decade in a variety of genres including paranormal and contemporary romance, "chicklit" suspense, urban fantasy, and paranormal mommy lit.
JK has been praised by Publishers Weekly as an author with a "flair for dialogue and eccentric characterizations" and by RT Bookclub for having "cornered the market on sinfully attractive, dominant antiheroes and the women who swoon for them." A six time finalist for Romance Writers of America's prestigious RITA award, JK took home a RITA trophy in 2014 for her novel, Claim Me (book 2 of her Stark Trilogy) and again in 2017 for her novel, Wicked Dirty.
In her previous career as an attorney, JK worked as a clerk on the Fifth Circuit Court of Appeals, and practiced primarily civil, entertainment and First Amendment litigation in Los Angeles and Irvine, California, as well as in Austin, Texas. She currently lives in Central Texas, with her husband, two daughters, and two rather spastic cats.
Website |  Twitter | Instagram | Goodreads/a> |