Today it is my pleasure to Welcome author
Nina Singh
to HJ!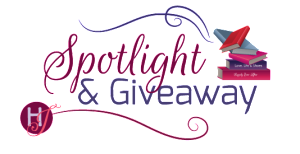 Hi Nina and welcome to HJ! We're so excited to chat with you about your new release, Swept Away by the Venetian Millionaire!

So excited to be here at HJ today!

Tell us about the book with this fun little challenge using the title of the book: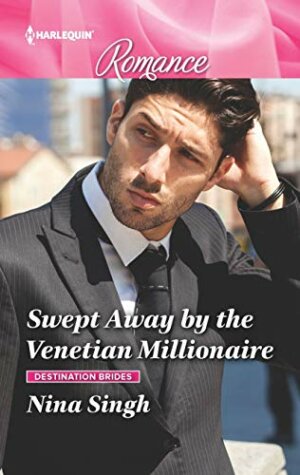 V- Vito Rameri is a hero like no other. Sexy, talented, he just needs to find a muse
E- Eek! Maya literally falls for him at their first meet
N- Narrow canals make for romantic gondola rides
E-Espresso in a cozy cafe by the water
T- Talent like Vito's is a rare gift
I – Italy!
A- Art, Maya's love of Italian Renaissance art is what lures her to Venice
N- Never know when you're going to find the love of your life!
Please share the opening lines of this book:
If only she hadn't left her packing until the last minute.
Though the chore did give her something to do, didn't it? A task to take her mind off the catastrophic events of the past forty-eight hours.
Please tell us a little about the characters in your book.
Vito Rameri is a world renowned sculptor who hasn't been able to create since an unexpected tragedy left him stunned with grief and guilt.
Maya Talbot refuses to miss the trip of a lifetime simply because her fiancee has betrayed her in the worst possible way.
Please share a few Fun facts about this book…
Writing this book brought back all the lovely memories of my trip to Venice many years ago. The food, the history, the people. It was like stepping back in time for me.
What first attracts your Hero to the Heroine and vice versa?
Maya's wit and charm finally ignite an internal passion he thought he'd lost for good.
Vito's sheer magnetism and sexy charm is hard for Maya to resist. .
The First Kiss…
She kew she'd been the one to move first. But Vito didn't hesitate to respond. In the next instant, she felt his firm lips against hers as his other hand moved around her and down to the small of her back…
It ended much too soon.
If your book was optioned for a movie, what scene would you use for the audition of the main characters and why?
The scene where Maya and Vito are on galleon boat, just because it's such a romantic setting.
Moments later, they were watching the dazzling lights of Venice from the deck of an authentic galleon. Maya wanted to pinch herself. Was this all really happening? How had she ended up in such a stunning setting with this charismatic, charming and devilishly handsome man as her companion?
If your hero had a sexy-times play list, what song(s) would have to be on it?
Ooh, this could be tricky. He's Italian and resides in Venice. So I think he would have a number of opera pieces. Perhaps Pavarotti or Andrea Bocelli.
If you could have given your characters one piece of advice before the opening pages of the book, what – would it be and why?
For Maya, don't fret. That no-good cheat of a fiancee has done you a favor
For Vito, it's ok to create again. Let Maya be your inspiration
What are you currently working on? What are your up-coming releases?*
I'm currently finishing up my latest for Harlequin Romance. And I have a holiday release coming up entitled Their Festive Island Escape.

Thanks for blogging at HJ!
Giveaway: Three paperback copies, continental US only.
Three e-copies for international readers
To enter Giveaway: Please complete the Rafflecopter form and Post a comment to this Q:

Tell me a bout a trip you've taken. What cherished memories did it lead to?
Excerpt from Swept Away by the Venetian Millionaire:
She looked up to find Vito studying her. "You appear to have drifted off thousands of miles. Back to Boston, perhaps?"
Maya gave a shake of her head. "I'm sorry. Just thinking about some things, is all."
"I saw." He leaned back, inhaled. "Did anyone tell you that you have the most transparent face?"
"I don't understand."
"It's almost as if your features completely alter as your thoughts do. It's difficult to explain."
As far as lines went, that was a new one. If Vito was trying to come on to her, this was the most unusual way she'd ever heard.
"No. I can honestly say that no one has ever told me that before."
"It's true. Someone who creates art for a living can see it clearly."
Yeah, that was definitely not any kind of flirtation on his part. "Well, I think you may be the first real artist I've met. No one's actually commented on my face that I can recall."
She saw his hand move ever so slightly before he curled his fingers into his palm. For an insane moment, she thought he might have been about to touch her. She imagined him trailing a finger along her jawline, cupping her cheek in his palm. A shiver ran down her spine.
The effect of his gaze was hypnotic. He wasn't so much looking at her as discovering, exploring her features. The air around them suddenly grew thick. In that moment, Maya had the strangest notion that she somehow knew this man. Had known him forever. She'd seen him in her dreams, heard his voice in her imaginings.
"I have a confession to make," he stated. His tone as he spoke the words took her breath away. "I'm afraid you may not like it."

Excerpt From: Nina Singh. "Swept Away by the Venetian Millionaire."
Excerpts. © Reprinted by permission. All rights reserved.


Book Info:
The trip of a lifetime…leads to the man of her dreams!
Maya Talbot was supposed to go on a trip of a lifetime with her fiancée but soon finds out he's been betraying her in the worst way. She travels to Venice alone to admire the Italian Renaissance art she's always been so interested and to nurse her broken heart. Along the way, she somehow finds the real love of her life.
Book Links: Amazon | B&N | iTunes | Google |


Meet the Author:
Nina Singh lives in New England with her husband, children, and a very rambunctious yorkie. After several years in the corporate world, she finally followed the advice of friends and family to 'give the writing a try already'. She's very glad she did.
When not at her keyboard she likes to spend time on the tennis court or golf course. Or immersed in a good read.
Website | Facebook | Twitter | Instagram | Goodreads |