Today it is my pleasure to Welcome author
Kerry Winfrey
to HJ!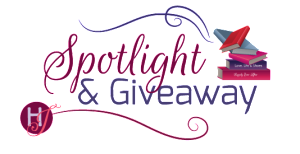 Hi Kerry and welcome to HJ! We're so excited to chat with you about your new release, Just Another Love Song!

Hi! Thanks so much for having me!

Please summarize the book for the readers here: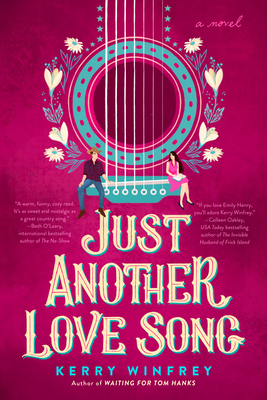 Sandy and Hank were high school sweethearts who swore they'd be together forever, but then he left their small town and she got left behind. Now it's fifteen years later and he's back, but a lot has changed. Sandy runs her own greenhouse and has become an important part of their hometown, while Hank has a successful country music career and a child. When the two of them end up working together on their town's street fair, Sandy starts to wonder if the two of them might have another chance.

Please share your favorite line(s) or quote from this book:
It's Hank Tillman on a ladder leaning up against the roof. A very shirtless and sweaty Hank Tillman.
He's absorbed in whatever he's doing, so he doesn't notice me here on the sidewalk, blatantly ogling him in a way that should make me embarrassed. But I'm so shocked by the sight of his naked upper half that embarrassment doesn't even register. Shame? I don't know her. All I know is that Hank's build has changed significantly since the last time I saw him shirtless roughly fifteen years ago. His shoulders are broader, his arms thicker—and not in the off-putting way of an actor in a blockbuster movie who has to eat thirty-seven chicken breasts a day and drink protein shakes to achieve a physique worthy of a superhero suit. Hank looks like someone who's earned his muscles through years of working.
I'm mentally composing a soliloquy inspired by the way his back is shimmering in the sun when he turns to look at me.
"Hey, Macintosh. Take a picture. It'll last longer."
I shake my head quickly. The embarrassment I didn't feel earlier rushes in. "I'm sorry. I was startled by someone half naked on the roof."
He manages to look like he's making fun of me even though he's frowning. "You're making me feel like a piece of meat, you know? I simply removed my shirt because it's too damn hot, not because I wanted the women of this town to objectify me."
"I'm not objectifying you—" I start to protest but change my mind and take a different direction. After all, I was kind of objectifying him.
Please share a few Fun facts about this book…
The town in the book, Baileyville, is based on my own small Ohio hometown! I've always wanted to write a small town book, and it was fun to use a lot of details from a place I know very well (while being able to change some things, too). The fair in the book is also inspired by the street fair we have in my hometown, although the real version isn't quite as quirky.
I grew up listening to 90's country music, so it was super fun to include a lot of it in the book during climactic scenes. I can only hope that readers will think of this book whenever they hear She Thinks My Tractor's Sexy.
What first attracts your Hero to the Heroine and vice versa?
When the two of them are just kids, Sandy sees Hank being kind to a boy who peed his pants in class, and she realizes that he's the nicest boy in the school. Hank is attracted to Sandy because she's a creative person like him–she paints, and he plays music. Both of them love their town but don't totally feel like they fit in. They always feel at home when they're together, though.
Did any scene have you blushing, crying or laughing while writing it? And Why?
There's a scene where a squirrel gets into Sandy's house while she's watching her best friend's kids and she calls Hank to help her get it out. It made me laugh because it was fun to write and also because it involved doing more research on squirrels than I expected!
"But Hank, however . . . well, Hank always knows what to do in any situation. Maybe that extends to squirrel emergencies.
"Hold on, everyone," I say with as much authority as I can muster. "I'm calling in reinforcement."
"What's 're-forz-men'?" wails Charlie as I pull out my phone and call Hank. "Is it gonna bite me, too?"
"No one is biting anyone tonight!" I shout as Hank picks up the phone.
"Good to know," he says. "Thanks for the update."
"Shit. I mean, dammit. I mean . . . oh wow, don't tell your mom and dad about any of this, kids. There's a squirrel in the house, Hank. I have Honey and Brian's kids here and a squirrel ran in and it's under the sofa and I don't know how I'm gonna get it out."
I take a deep breath and Toby barks.
"Okay," Hank says slowly.
"Have you ever . . . trapped a squirrel?" I ask, grasping helplessly for the words. "Am I supposed to trap it? I don't even know!"
"I don't wanna get wabies!" Charlie shouts directly into the phone.
"Hold on," Hank says calmly. "I'll be there as soon as I can. No one's gonna get wabies on my watch."
And then he hangs up.
"It's like he's a cowboy or something," I mutter, sliding my phone back into my pocket."
Readers should read this book….
Readers should read this book if they love the eccentric small town dynamics of shows like Gilmore Girls or Parks and Recreation, or if they love second-chance romances with plenty of pining, or if they've ever listened to the song Neon Moon on repeat.
What are you currently working on? What other releases do you have in the works?
I'm currently working on my next rom-com, which should be out in 2023! Like many of my books, it's heavily influenced by movies, and this time it deals with one of my favorite tropes: enemies to lovers.

Thanks for blogging at HJ!
Giveaway:

A print copy of Just Another Love Song by Kerry Winfrey
To enter Giveaway: Please complete the Rafflecopter form and Post a comment to this Q:

What's your favorite fictional small town?
Book Info:
Two high school sweethearts get a second chance at their perfect ending in this charming new romance by Kerry Winfrey, author of Very Sincerely Yours.
Once upon a time, Sandy Macintosh thought she would have her happily ever after with her high school sweetheart, Hank Tillman. Sandy wanted to be an artist, Hank was the only boy in town who seemed destined for bigger things, and they both had dreams to escape town together. But when Sandy's plans fell through, she stayed in their small town in Ohio while Hank went off to Boston to follow his dreams to be a musician, with the promise to stay together. Only that plan fell through, too.
Fifteen years later, Sandy runs a successful greenhouse while helping her parents with their bed and breakfast. Everything is perfect…until Hank rolls back into town, now a famous alt-country singer with a son in tow. She's happy with the life she's built by herself, but seeing Hank makes her think about what might have been. There aren't enough cliché love songs in the world to convince Sandy to give Hank another chance, but when the two of them get thrown together to help organize the town's annual street fair, she wonders if there could be a new beginning for them or if what they had is just a tired old song of the past.
Book Links: Amazon | B&N | iTunes | kobo | Google |


Meet the Author:
Kerry Winfrey writes romantic comedies for adults and teens. She is the author of Waiting for Tom Hanks, Not Like the Movies, Very Sincerely Yours, and Just Another Love Song, as well as two young adult novels. She lives with her family in the middle of Ohio.
Website | Facebook | Twitter | Instagram | GoodReads |