Today it is my pleasure to Welcome author
Anna J Stewart
to HJ!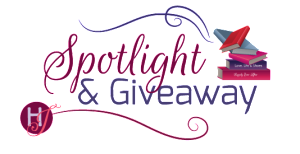 Hi Anna and welcome to HJ! We're so excited to chat with you about your new release, Wyoming Promise!

Hi there and hello! Always great to be with the HJ fans.

Please summarize the book for the readers here: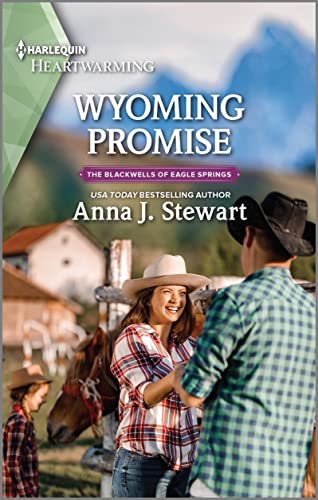 WYOMING PROMISE is a friends to lovers sweet romance featuring oldest Wyoming Blackwell daughter Corliss and her childhood best friend Ryder Talbot. The Blackwells need to save their family ranch and Corliss is willing to defy her grandmother Denny to get the help she needs from Denny's estranged brother Big E (featured in the previous two Blackwell sagas). Ryder might be the only person she can count on, but a lot has changed in the ten years since they've been together, beginning with Corliss's surprising attraction to him. When Ryder is threatened with losing custody of his daughter to her grandparents, a marriage of convenience seems the perfect solution. Or is it?

Please share your favorite line(s) or quote from this book:
I have so many. The back and forth with these two characters Ryder and Corliss, was probably one of my favorite parts to write. But then I love writing dialogue.
"Two words?" She gulped. He was looking at her with those…those blue eyes of his that rivaled the ocean waters he'd battled on more than one occasion. Eyes that seemed particularly determined today "What two words?"

"The two most important words ever spoken." He moved closer, so close she could sense the heat drifting off his skin. He bent down, his breath hot against her ear. She held her breath, tried to remember how to breathe even as her brain fogged. "Air. Conditioning."

Denny sniffed and her lips twitched. "And just so you know, you didn't sneak anywhere. You were ten years old and clumsier than a donkey in rain boots. Made enough of a racket to wake the…" She trailed off. "I remember."

"It's no big deal, Ryder. So we get married. You said it yourself, we aren't going to let anything
change between us, but this can mean everything for you and Olivia. If we do this, your in-laws don't have any point left to fight you on. Let's do what we need to do to get your daughter a real home." She reached up and gave him a quick, albeit brain-frying, kiss. "What do you say? Wanna get hitched?"
Please share a few Fun facts about this book…
This is the third installment of the Blackwells for Harlequin Heartwarming and you know what they say, the third time is the charm. This time we moved out of Montana (where the previous two series were set) and headed to Wyoming. This gave the five of us the chance to Zoom-plot and organize the five books).
Writing WYOMING PROMISE gave me the opportunity to do a friends to lovers trope, which is one of my favorites. It comes with so much built in history and emotion to mine for.
My favorite character in this story has to be Olivia, Ryder's eight-year-old daughter. She's smart as a whip and so much fun. She gets a bit of a lesson in being fearless as she adjusts to her new family. And teaching her to ride reminded me of when I first learned when I was around five.
I can't seem to write even a sweet romance without a bit of action/suspense. Toward the end, Ryder, a former firefighter, is faced with his greatest fear–walking back into the flames. It was one of those unexpected scenes I didn't see coming. One of those benefits of being a pantser as a writer.
This series, like the previous ones, will have a title out every month through the end of the year. Next up will be wayward brother Wyatt's story, A WYOMING SECRET PROPOSAL, written by the always awesome Amy Vastine.
There's a certain scene with Cari Lynn Webb's heroine that had me rolling on the floor when I got to write it. I'm not going to spoil the surprise, but suffice it to say, there's tons of laughs to be found in this book and this series.
What first attracts your Hero to the Heroine and vice versa?
While this is a friends to lovers trope, it's also a bit of a secret crush book as well. Ryder has always had a special place in his heart for Corliss. He just wasn't sure how to act on it–or if he should. After a near-death experience that he probably shouldn't have walked away from, he's out of excuses and he's ready to take the chance. She's just solid for him. They're both easy with each other and accept there are complications but Ryder definitely has no trouble calling Corliss out when she's flat-out wrong.
That blatant honesty and steadfastness is definitely something Corliss finds appealing in Ryder. When they meet again (they've been in touch online while he's been working oil rig fighters, while he got married and then divorced), for her, it's like sliding into a pair of comfortable reliable boots. Even though the boots have been significantly altered. He's both familiar and new and Corliss needs that with everything going on in her life. She can rely on him, 100 percent. That isn't something that's easily come by in her experience.
Did any scene have you blushing, crying or laughing while writing it? And Why?
There are quite a few of them that bring fond memories of writing them, but one of my favorites is when Corliss and Ryder return to Eagle Springs, married, and Corliss has to admit to her grandmother that she's done the one thing Denny commanded she not do. Go to Denny's brother for help. It's one of those moments that speaks to the love this family has for one another. Even when they aren't pleased with each other.
"TOOK YOUR TIME with that horse, Little Miss. Something you're worried to tell me?"

Corliss stopped short, just inside the stables, at the sound of Denny's voice. She'd taken her time—too much, probably—unloading Skyfire and leading him around the long way. Denny had called a truce before she'd left, but there was no telling how much thinking she'd been doing in the past few days. "No, ma'am." Just…testing the water before diving all the way in.

Denny stepped up and brushed her hand over the nose of one of Nash's new horses, a black beauty that left Corliss breathless. How she'd missed the feel of a full stable.

Skyfire gave a welcoming whinny and drew the other horses to their doors. "Always knew that stubborn Blackwell streak would rear up and bite me one day. Well? What'd he say? You've been gone longer than I thought you'd be."

"He knew who I was from the jump." Corliss led Skyfire into his clean stall and hefted a bucket of feed over the gate for him to enjoy. She rested her hand on the horse's nose, drew in some of his strength and patience. "Said at first he thought I was you and that you'd come back to make peace with him."

Denny harrumphed, but not with nearly as much vehemence as Corliss expected. "I was never as pretty as you are."

"He misses you, Gran." Corliss hesitated. "And he's sorry."

"Sorry for what?" Denny's scoffing question reminded Corliss there was still a very large open wound to heal.

"He's sorry for all of it. He said he made a mistake, not standing up for you against your parents. Also said if you'd married Frank Weston, you'd have run right over him in no time, so to speak."
"Hmm, can't say he's wrong there. What else is he sorry for?" Denny's lips twitched before her eyes turned steely once again. She ducked her chin, her breath catching in her throat. "What?" Corliss demanded. "What's wrong?"

"Nothing." Denny reached out and caught Corliss's hand, curled her fingers as she drew her close.

"Oh, that. Yeah. Um." She blinked back an unexpected flood of emotion. "Ryder and I got married."

"That I'd heard." Denny continued to look at the ring. And the string that remained tied around Corliss's finger. "That's my grandmother's ring. The ring…" Denny's voice caught. "The ring my mother refused to give me when I left with Cal."

Corliss hadn't heard that part of the story. "Gran?"

Denny shook her head as if coming out of a dream. "I didn't think I'd ever…"

"Big E gave it to Ryder before the ceremony." Corliss was so glad not to have to lie. "He said it always should have been yours and that giving it to me felt like the right thing to do."

"Big E. Can't believe people still call him that after all these years." Denny pinched her lips tight as she touched gentle fingers to the ring. "Guess maybe he's capable of doing the right thing after all."
Readers should read this book….
Sweet romance aside, readers who love family sagas, where all the siblings will eventually get their HEAs, will definitely enjoy this first book in the series. As with most of the Heartwarming stories, you've got strong family ties, a great small-town community, and some laughs along the way. WYOMING PROMISE is a book that I believe will lighten readers' hearts and make them smile and honestly? These days, that's all I want. More smiles.
What are you currently working on? What other releases do you have in the works?
October 11th will bring the release of our latest installment for the sweet Christmas Town series. CHRISTMAS TOWN BAKE-OFF features seven brand-new sweet romances revolving around a town fundraiser/bake-off. This was partially inspired by my Great British Bake-off obsession.
My first single title romantic suspense, is coming out on November 15th and I am so excited for this one! EXPOSED is the first of a five book series and features a Hollywood photographer who uncovers evidence of a decades' old cabal still operating in Los Angeles. I was able to dive into some of my long-time obsessions like old Hollywood, photography, and of course law enforcement as Detective Quinn Burton is her hero. I call this my Women's Murder Club meets LA Confidential series.
I just turned in the first book in my upcoming Heartwarming series HER ISLAND HOMECOMING, which is set in a small-town in Hawai'i! So excited to be writing about one of my favorite places on earth! My heroine, Sydney, is a helicopter pilot so I also got to learn all about flying these fascinating machines.

Thanks for blogging at HJ!
Giveaway: 1 winner: $10 Amazon Gift Card
2 winners: Digital sets (5 books), of RETURN OF THE BLACKWELL BROTHERS.
To enter Giveaway: Please complete the Rafflecopter form and Post a comment to this Q:

Small towns are the heart of the Heartwarming line. What are some of your favorite elements of small towns? Fun characters? Unusual businesses? Unique calendar of events? Tell me in the comments. You might just inspire a new series of Blackwells!
Excerpt from Wyoming Promise:
"Ryder?" Corliss stood frozen in the doorway of the stables. She swiped a hand across her sweaty brow, tilting her hat up so that he could see her beautiful face break into one of the most incredible smiles Ryder had ever seen. She let out a loud whoop. "Oh my gosh, Ryder, is that you? You're really here?" She ran toward him, launching herself at him, her hat falling to the ground. "You're early!"

The air rushed out of him as she locked her arms around his neck and hung on.

"Hey, Corliss." He rubbed a hand up and down her denim-covered back. "Surprise."

"Best one I've had in a long time."

He heard the hitch in her voice and leaned back, just enough to get another look at her.

Tall, curvy, sturdy, stunning Corliss Blackwell. She was the exact image of how he always thought of her. That smile, the way her golden-brown hair caught the Wyoming breeze, that stance of hers with her thumbs hooked into the front pockets of worn, fitted jeans, one hip kicked out as if a swagger was a mere step away. The sight jolted his heart in an unexpected way.

"I can't believe you're really here. And that you're whole. Safe." Corliss hugged him again, harder this time, giving him the chance to slip his arms around her. "I've missed you, Ryder. So much."

He blinked back unexpected sentiment and rubbed her back. "I've missed you, too." When he moved to stand back, she clung, tightened her hold and let out a sob. The sound brought a flood of memories of one of the only days he ever recalled her crying.

"Hey." He tilted his head and put a gentle hand under her chin. Tears glistened in her eyes. "Hey, Corliss, what's this? You crying over me?"

That his teasing did nothing more than trigger a shuddering breath out of her unnerved him. Were things really that bad?

He glanced at Nash, who offered a simple nod before he moved off with the filly.

Ryder shifted and settled an arm around her waist, drawing her with him toward the back door of the kitchen. "What's going on? Is it Denny? Nash told me she's not happy with you at the moment."

"No, she's not." Corliss sniffled, and just like that, she slipped behind a mask of indifference. "But listen, that's not for now. I don't want to talk about it. Instead, we need to celebrate." She wrinkled her nose. "And I need a shower."

Ryder chuckled. "How about dinner at the Cranky Crow. My treat?"

"Oh wow, that sounds amazing." She sagged as if she'd just been offered an all-expense-paid, tropical vacation. "I haven't been off this ranch in weeks. Getting contracts in place, working with the new horses, one wall of the main stable needed replacing…never mind."

"On the contrary," Ryder assured her. "I want to hear everything. But over dinner. Hurry up and change. I'm starving."

"Okay." Corliss gave him another squeeze before she ran toward the back door, only to skid to a stop as it swung open. "Gran. Look who's back. It's Ryder." Bow and Arrow barked and raced toward the open door.

"I see him." Denny stepped back to let the dogs in but barely spared a glance at Corliss. After a frustrated huff, Corliss slid past her grandmother and disappeared into the house. "Well, don't just stand there, young man. Come on in and let's have a catch up."
Excerpt. © Reprinted by permission. All rights reserved.


Book Info:
A reunion with a twist may save the day!
After a near-fatal day on the job, firefighter Ryder Talbot's finally back in Eagle Springs, Wyoming, and ready for a new start with his daughter. Seeing Corliss Blackwell again stirs up old feelings he tried to leave behind. Now that Corliss needs his help to close a deal on a loan that will save her gran's ranch, can he finally prove they're worth taking a chance on?
The Blackwells of Eagle Springs
Book 1: Wyoming Promise by Anna J. Stewart
Book 2: A Wyoming Secret Proposal by Amy Vastine
Book 3: Wyoming Rodeo Rescue by Carol Ross
Book 4: Her Favorite Wyoming Sheriff by Cari Lynn Webb
Book 5: Wyoming Christmas Reunion by Melinda Curtis
Book Links:  Amazon | B&N | iTunes | kobo | Google |


Meet the Author:
Award-winning, USA Today and national bestselling author Anna J Stewart writes sweet to sexy romances for Harlequin and ARC Manor's CAEZIK (Kay-Zehk) Romance. Her sweet Harlequin Heartwarming books include the Butterfly Harbor series as well as the ongoing Blackwell continuity series. She also writes the Honor Bound series for Harlequin Romantic Suspense and has contributed to the bestselling Coltons. Her Circle of the Red Lily romantic suspense series, published by CAEZIK, will launch with EXPOSED in November of 2022.
A Holt Medallion winner (BRIDE ON THE RUN), as well as a Golden Heart, Daphne DuMaurier, and National Reader's Choice finalist, Anna loves writing big community stories where family found is always the theme. Since her first published novella with Harlequin in 2014, Anna has released more than fifty novels and novellas and hopes to branch out even more (horror romance, anyone?). Anna lives in Northern California where (at the best times) she loves going to the movies, attending fan conventions, and heading to Disneyland, her favorite place on earth. When she's not writing, she is usually binge-watching her newest TV addiction, re-watching her all-time favorite show, Supernatural, and wrangling two monstrous cats named Rosie and Sherlock.
Website | Facebook | Twitter | Instagram | GoodReads |