Today it is my pleasure to Welcome author
Katee Robert
to HJ!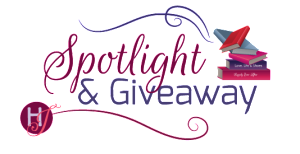 Hi Katee and welcome to HJ! We're so excited to chat with you about your new release, Kissing Kendall!

Thank you so much for having me!

Tell us about the book with this fun little challenge using the title of the book: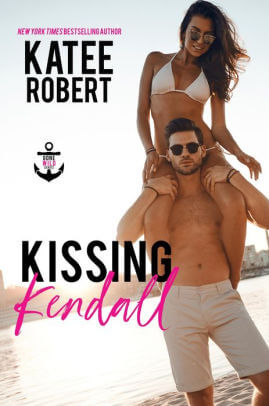 K is for kissing
I is for island hopping
S is for saucy
S is for strangers in lust
I is for irresistible hero
N is for neurotic heroine
G is for giggling day drunk
K is for kissing (there's a lot!)
E is for exhibitionism
N is for new experiences
D is for dating on vacation
A is for arguing turning into making out
L is for lust.
L is for LOVE!
Please share the opening lines of this book:
Kendall Barnes realized she'd made a terrible mistake the second she saw the pseudo-orgy going on by the pool. Did it even count as an orgy if they still had their clothes on and the ship hadn't left New York? She wasn't sure, but her face flamed at the way the group of five—five?—people surged and rolled as they made out and ground on each other.
Please tell us a little about the characters in your book.
My heroine is Kendall, and she's a bit of a mess. She's a people pleaser who's been going with the flow and taking care of those around her for so long, that she doesn't know how to take care of herself.
My heroine is Alex, and he's an equal mess. He's got a healthy dose of abandonment issues, and he's poured his entire life into his grandfather's bar (which is now his). This is his first vacation in over ten years, and the only reason he agreed to it is because his best friend and grandfather strong-armed him into it.
Please share a few Fun facts about this book…
All five books in this series are written by a different author–and all take place on the same cruise.
The series was loosely inspired because I was amused by the cruise ship that Gronk and all his friends ended up on… which had quite a few normal people who didn't realize they'd booked a trip on what became Gronk's party cruise.
Weirdly enough, the only thing I could listen to while writing this book was PHILDEL, which is the opposite of party vacation music.
What first attracts your Hero to the Heroine and vice versa?
Kendall sees Alex and thinks he's trouble with a capital T. Which is everything she most definitely shouldn't want, but every time they run into each other, their chemistry sparks and she starts wondering if maybe a little trouble rubbing off on her wouldn't be a bad thing.
Alex finds Kendall so damn cute, he can't stay away from her. He likes that she's trying so hard, and he likes being the one she trusts to take a little calculated risk with.
The First Kiss…
"I think you missed the part where I never planned on being on this cruise."
"Intentions don't mean shit. Actions do. You're here. What are you going to do about it?" As if it was that simple. Decide and act. Or maybe just skip the deciding part and act.
His words wove a siren song around her and Kendall moved without having any intention of doing it. She grasped his thin T-shirt and went up on her toes. He was still too tall to reach her destination, not without help. She made a frustrated sound.
He caught her around the waist, lifting her to him instead of descending to her. It seemed the most natural thing in the world to wrap her legs around his waist and her arms around his neck. They were so, so close, and she couldn't think too hard about what they were doing or all the ways she'd kick herself over being so impulsive tomorrow.
Instead, she kissed him.
Alex let her explore his mouth for three whole heartbeats before he took over. He turned and walked them to the wall across from the railing, pressing her there as he shifted their kiss for a better angle. His tongue slid along hers, light and teasing as if he only wanted a taste. As if he didn't have this overwhelming desperation clawing through his chest, demanding he get closer, closer, oh my god, touch me. The sheer force of need had Kendall breaking the kiss. "I can't."
"Okay." He started to move from the wall, started to let her down.
She tightened her grip on him. "But I really, really want to."
If your book was optioned for a movie, what scene would you use for the audition of the main characters and why?
It would be the scene where Alex finds Kendall day drinking by herself on a lounge chair. She's had too much and their banter is so much fun.
. "We need to get you some water and out of the sun." Some food wouldn't hurt, either, depending on how her stomach handled the water.
"I'm fine."
"Tell me that again when you stand up." He pushed to his feet and held out a hand. "Come on. If you keep going, you're going to be in a world of hurt for the rest of the day and most of the night. You need a nap."
"Is that a euphemism?" She stumbled over the word, rolling it over her tongue until she found its shape. "Because I am not sure I want to have sex with you right now?"
Alex cursed the bolt of lust that shot straight through him. This woman needed help, not him drooling over her like a horny college kid. He wiggled his fingers. "Come on, Kendall. Or I'm going to have to track down one of your friends. Don't think it'll be easy since I don't know their names or anything about them. It'll probably require a ship-wide announcement for the friends of Kendall—What's your last name, sweetheart?"
"Barnes." She slapped her hands over her mouth. "Wait, no. I didn't mean to say that."
He injected a little authority into his tone. "Would the travel companions of Kendall Barnes please come to collect her?"
Her jaw dropped. "You wouldn't dare."
That told him everything he needed to know. Kendall would do anything to avoid causing a scene. He might be a bastard to use that against her, but it was for her own good right now. "I one hundred percent would dare."
"Oh, you…" She fumbled around, shoving her things into the tote bag that looked big enough to cart several medium sized animals around in. "You jerk."
If your hero had a sexy-times play list, what song(s) would have to be on it?
Ride by Chase Rice. It's one hell of a hot song, and is exactly Alex's vibe.
If you could have given your characters one piece of advice before the opening pages of the book, what – would it be and why?
RELAX. They are both so resistant to the very purpose of a vacation, it's a little hilarious.
What are you currently working on? What are your up-coming releases?*
I'm currently working on a contemporary romance retelling of Hades and Persephone. Releases on the horizon are the fourth book in my Wicked Villains series, The Beast in May. The remaining two books in that series (The Sea Witch and Queen Takes Rose, respectively) will be out before the end of the year.

Thanks for blogging at HJ!
Giveaway:

$15 Amazon gift card
To enter Giveaway: Please complete the Rafflecopter form and Post a comment to this Q:

If you could vacation anywhere, where would you go?
Excerpt from Kissing Kendall:
"I… I want you."
Still, he looked at her as if he wasn't sure she hadn't downed a bottle of tequila in the few minutes she was in the bathroom. "Kendall—"
"Shut up and kiss me!"
They stared at each other in shock. Had she really just yelled at him like that? Anxiety rose in a wave, quickly followed by regret. She knew better than to put herself out like this. Alex had shown himself to be a legitimately not horrible person and here she was, demanding that he kiss her like some kind of monster. She opened her mouth to apologize.
Alex didn't give her a chance to.
He closed the distance between them and slid his fingers through her hair, tilting her face up to his. She got a glimpse of something like agony in his blue eyes and then his mouth was on hers and she couldn't focus on anything but the slow slide of his tongue unraveling her completely. How could he do more with a kiss than some of her past boyfriends had done with their entire bodies? She didn't understand it.
That was almost enough to have her pulling back despite being the one to instigate this. She cautiously ran her hands up his chest. He wasn't one of those men who possessed carved muscles and an unreal body. No, Alex was all too real. Her knees went a little weak and he caught her around her waist with one arm. The shock of skin on skin had her pulling her mouth from his. "I don't know what I'm doing."
Alex gave a wry smile. "You don't do this kind of thing. I remember."
God, she'd said that, hadn't she? Kendall gripped his shirt and tried to think past the wild pounding of her heart. "That sounds really slut shame-y and I didn't mean it like that. I don't … let go. I don't know how to."
Instantly, his expression softened. "We don't have to do anything, sweetheart."
If she didn't do something drastic, and do it soon, he'd walk out of her room because of misguided honor. Kendall tightened her grip on his shirt. "I didn't mean it like that, either. I want to do stuff. I'm just going to be awkward and probably talk too much and ruin the moment."
"I see." He considered her. This guy might give off the bad boy vibe, but she'd never had a man listen the way he did, even in the few interactions they'd had. What other man would take care of her sloppy drunk self and stay until she woke up to ensure she was okay? None of the ones she'd dated.
If that wasn't depressing, Kendall didn't know what was.
Alex stroked her hip almost idly, still watching her closely. "Sex is still off the table."
"What?"
"Yeah." He nodded, almost as if talking to himself. "You've got to learn to walk before you start running. You'll still regret it if we have sex now."
She drew herself up. It would have worked a lot better if she wasn't standing in her bare feet and only about as tall as his shoulder. Kendall didn't care. She stoked the flicker of irritation, using it to shield something like hurt in her chest. "Alex, you're really cool."
"Thanks."
"But don't think for a second that you get to decide what I am and am not ready for. I'm an adult. If I regret something, I'll own that, but you don't get to make that call."
"Fair." He grinned. "Okay, how about a counterproposal?"
She narrowed her eyes, mock-glaring at him even as she tried not to smile. "I'll consider making a counter-counterproposal once I hear your proposed terms."
He stroked her hip again, letting his fingers play against her skin just above the ties of her swimsuit. "Let me make you feel good again. Just that."
Her body zinged in response. She nodded a little too fast. "Deal."
Alex's chuckle vibrated through her. "Sweetheart, you're shit at bargaining."
"Am I?" She let him back her toward the bed. "Because I'm pretty sure I have an outstanding orgasm in my near future, so who's the real winner?"
"Me," he said seriously. And then he lifted her up and moved them both onto the bed. Kendall had exactly two seconds of Oh god, I shouldn't be doing this and then Alex's weight settled down on top of her and she nearly moaned. Forget sex, she was starved for human contact. If she wasn't careful, she could fall asleep just like this, with this man anchoring her to earth. Alex leveraged himself up a little and took in her expression. "What are you thinking?"
"That you're the sexiest gravity blanket in existence."
He laughed. A full, deep laugh that rolled through her like a bell tolling. "That would be some side hustle."
"You could make a fortune."
Excerpts. © Reprinted by permission. All rights reserved.


Book Info:
All Kendall Barnes wants is a nice relaxing cruise to reconnect with her friends from college. Instead, they're mistakenly booked on a singles' cruise. Despite this series of unfortunate events, Kendall is determined to follow through on her original plan… At least until she meets a gorgeous stranger who might just be enough to tempt her into breaking all her rules.
Alex Jeffries is on his first vacation in over ten years, and he hates every second of it. He can't stop thinking about what could be going wrong with the bar he owns back home, at least until he meets Kendall and forgets about everything but kissing her. Maybe a party cruise wasn't the worst idea after all…
Kendall and Alex embark on a sexy fling, but it only takes a few days for the truth to sink in. The mind-blowing chemistry between them is only getting stronger, and despite the expiration date they both agreed on, they can't help wondering if this vacation fling can go the distance…
Or are they destined to crash and burn when they come back to reality?
Content Warning: This book contains an unexpected death of a family member (brother-in-law), which may be triggering for some readers.
Book Links: Amazon | B& N | iTunes | Google |


Meet the Author:
Katee Robert is a New York Times and USA Today bestselling author of contemporary romance and romantic suspense. Entertainment Weekly calls her writing "unspeakably hot." Her books have sold over a million copies. She lives in the Pacific Northwest with her husband, children, a cat who thinks he's a dog, and two Great Danes who think they're lap dogs.
Website | Facebook | Twitter | Instagram | Goodreads |