Today it is my pleasure to Welcome romance author
A.M. Madden
to HJ!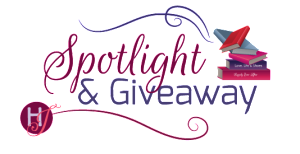 Hi A.M. Madden and welcome to HJ! We're so excited to chat with you about your new release, Not According to Plan!

Hi… thanks so much for having me.

Please summarize the book a la Twitter style for the readers here: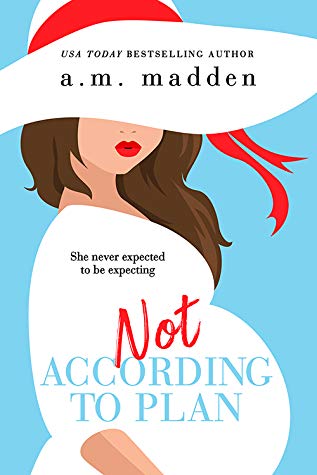 Jade Easton had perfectly planned out her life from making junior partner at her law firm to someday meeting the man of her dreams and starting a family. But, life often has a sense of humor. After a sexy one-night stand with a stranger, the smooth road she traveled was now riddled with potholes before ending in a detour coming in the form of a baby.

Please share the opening lines of this book:
A wicked grin spread over my friend Amy's face. "What you need is a hot, sweaty, writhing night of passion with a stranger…or two."

"Sex with two strangers?" I squeaked, and despite the noise pollution around me, I still managed to catch the attention of the table next to ours. The four willing men all lifted their drinks of choice in a silent toast as if their proximity would act as an audition for the roles.

"Well, I meant two different nights, one for each." She laughed. "But if you want two men in one night…" She paused long enough to get a good look at our eavesdroppers, offering up a sexy wink before continuing, "Well, Jade, that wouldn't be such a bad idea for someone like you."
Please share a few Fun facts about this book…
Jade grew up in my hometown in New Jersey.
Max is an identical triplet.
Jade's sister, Sapphire, is modeled after my own sister.
Like Jade, dimples on a handsome man tend to make me stupid.
Jimmy Garoppolo is my muse for Max. (Yes, he' has two identical brothers, but he's the only one with those sexy dimples).
What first attracts your Hero to the Heroine and vice versa?
For Jade, it was most definitely his handsome face and tall muscular frame.
For Max, it was Jade's big brown eyes and the way they unapologetically held his attention.

Using just 5 words, how would you describe Hero and Heroine's love affair?
Their one night changed everything.

The First Kiss…
"I'm kissing you," I announced and waited a pause for her to refuse me…but she didn't. With our lips a breath apart, with the tether between our eyes crackling like a live wire, I impulsively closed the distance with a searing kiss. I swallowed her gasp, one that quickly turned into a moan that spurred me to keep the kiss going.
Without revealing too much, what is your favorite scene in the book?
I love the Lamaze scene when Max wasn't able to attend and forced Jade to video call him.
Nurse Gail addressed the class. Introductions were made, and we were all given name tags to wear. I waited until our instructor said, "Okay, let's get started," before tapping on Max's contact.

Once his handsome face appeared on the screen, I discretely held my phone so Max could see what I saw. As we quietly watched a quick movie, Sapphire spent the entire time covering her mouth to hold back her giggles while Max stared mesmerized until it came to an end.

Gail flicked on the lights with a smile. "Does anyone have any questions?"

"I do," Max said.

Oh, God.

The entire room turned to where the deep voice had sounded from, specifically the phone I had propped up on my belly. "I'm sorry," Gail prompted, her eyes scanning the room. "Who has a question?"

"Down here," he said, and Sapphire snorted.
If your book was optioned for a movie, what scene would be absolutely crucial to include?
Six weeks after their one-night stand, Jade had to tell Max her news.
"Jade, you're scaring me." He cupped my cheek, and I closed my eyes to revel in the roughness of his calloused fingers, the warmth of his skin. But I couldn't depend on that electric connection we had the first night we met. That wouldn't get us through reality and have us emerge at the end unscathed. Only love could do that, and that missing ingredient couldn't be picked up off a grocery store shelf like a bottle of vanilla extract to make things taste better.

I dragged in a breath and said, "We need to talk, Max."

He searched my face, concern evident in his drawn brows. "Okay." We walked toward the couch and sat side-by-side. He crossed an ankle over a knee, angled his body toward mine, and laid his muscular arm along the back of my couch. The confidence in his posture gutted me. In mere seconds, I could cause it to evaporate into thin air. I could kill that confidence with a few words. "Jade. What is it?" His eyes tracked my trembling hand as I raised it to tuck a strand of hair behind my ear. Time to get this over with.

"I'm pregnant."
Readers should read this book …
As a planner myself, having life-changing at the turn of a dime is always a challenge… but we all know it happens often. It's how you handle suddenly veering off course that matters.
In Jade's case, the tenacity she often held onto in her professional career ended up being the magic potion when accepting her new reality. In Max's case, stubbornly following his heart, no matter how difficult it made his life, gave him the outcome he had only dreamed of before meeting Jade.
What are you currently working on? What other releases do you have planned?
I am currently working on a spin-off to my best-selling rock star series, The Back-Up Series. TREY is coming on 5/4/20 and is a much-awaited denouement for my readers who have faithfully followed along with my band, Devil's Lair.
Thanks for blogging at HJ!
Giveaway:

Signed paperback copy of Not According to Plan. *US only.
To enter Giveaway: Please complete the Rafflecopter form and Post a comment to this Q:

Where do you find your next read?
Excerpt from Not According to Plan:
Not According to Plan
Copyright © 2020 by A.M. Madden.
When a firm hand clamped my shoulder, I realized Nate had plopped down on the stool beside me. "What the hell are you doing here? Why aren't you home in your fortress, avoiding people who like having fun?"

"Shut it. I needed a drink."

"In here?" he asked, an amused smirk on his face. "You despise this place when there's a game on."

"Yeah, well, temporary insanity."

"So, what's going on with you?"

"Isn't that a loaded question?" I quipped without thinking.

"You okay?" he quickly asked.

"Long story."

At that moment, Brad came back, slinging a dishtowel over his shoulder. Typically, the females in the vicinity began giggling and whispering at seeing identical triplets in one location. Ignoring it, Brad said, "Did you tell him?"

"Not yet."

"Tell me what?"

I held Nate's gaze, but the words caught in my throat.

Brad took my silence as an opportunity to blurt out, "We're going to be uncles." Nate's expression mirrored Brad's from when I told him, and it had nothing to do with our likenesses. "Jade is pregnant."

"Say what?" Nate said. When Nate then said, "Who is Jade?" Brad lost it.

"Someone I met."

"How did you meet?"

The grin on Brad's face caused a scowl on mine. "Jade is the beauty I rigged him to meet at my bar on Kismet Karaoke Night. He needed to get laid, dude."

"So, this is actually your fault?" Nate accused with an eye roll and sigh before turning back to me. "And you slept with her that night?"

"Yeah," I said like a child being scolded. Predictably, my brother, always the counselor, listened intently as I explained the chain of events that led to where Jade and I were now. Once done, his silence continued to stretch. "Say something," I prodded.

"How well do you know this woman?" The question should have irritated me, but I couldn't blame him for playing devil's advocate.

"Well enough," I said, knowing it was a weak explanation.

"Great answer," he grumbled, shaking his head. "I leave you two for a few weeks and all hell breaks loose. I'd expect this from him," he accused, thrusting a thumb at Brad. "Not from you."

Brad flipped him the bird. "Hey, I have a stupid question," he said. "Did you use condoms?"

"Of course, I did."

"Gold Shields?"

"Yeah. What's your point?"

"Dude, there was a massive recall on them. It was all over the news."

My gaze flicked to Nate. "Is he kidding me?"

"Afraid not. You didn't know?"

"What the hell? Cars get recalled, not condoms. Don't they realize they're playing with people's lives?"

"Yeah. Thus, the recall," Brad offered with a chuckle. "Obviously, you don't have sex enough to keep on top of these things."
Excerpts. © Reprinted by permission. All rights reserved.


Book Info:
For one night of my life, I dared to do something reckless.
My birthday. A bar. Karaoke. And a man so hot he could melt the sun.
Sparks flew. Lust took over. For one night of my life, I felt alive.
Then I was back to my "boring" life. Career-driven. Goal-oriented. Always planning ahead.
But nothing could have prepared me for the positive pregnancy test. We weren't that reckless.
There goes my "boring" life. And what happens when I tell the father?
Book Links: Amazon | B&N | iTunes | Goodreads |


Meet the Author:
A USA Today bestselling, award-winning author, A.M. Madden is also a Jersey girl whose addiction to romance started at twelve after reading Judy Blume's Forever.
As a self-proclaimed hopeless romantic, she truly believes that true love knows no bounds. In her books, she aspires to write fun, sexy, realistic love stories that will stay with you long after you turn the last page. She creates realistic characters and believes there's no better compliment than when readers felt they knew the characters personally.
When not writing, she's busy being a wife to her soulmate, and a mother to two boys who she believes are the most handsome men on earth. She loves to cook, hates to bake, and dreams about living at the beach someday.
Website | Facebook | Twitter | | Instagram |