Today it is my pleasure to Welcome author
Lenora Bell
to HJ!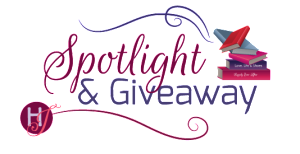 Hi Lenora and welcome to HJ! We're so excited to chat with you about your new release, Love is a Rogue!

Hi Sara and the Junkies!

Please summarize the book for the readers here: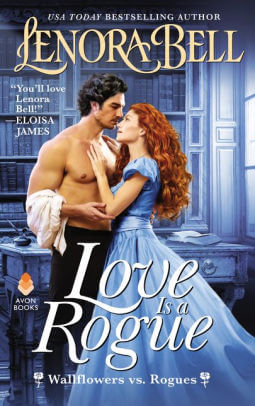 LOVE IS A ROGUE is a gender-flipped Beauty and the Beast homage with an HGTV twist. It's the tale of a bookish highborn lady, a handsome rogue of a carpenter, a fixer-upper bookshop, and the chance to build a love to last forever.

Please share your favorite line(s) or quote from this book:
"Reading is my true pleasure in life," said Beatrice.
"Spoken like a lady who hasn't experienced real pleasures," Ford replied.
"Spoken like a rogue who doesn't read enough books."
Please share a few Fun facts about this book…
All six of my previous historical romances featured wealthy dukes so I decided to change things up and write a series of working class heroes.
My grandfather, father, brother, and husband are all carpenters and builders. I met my husband when I hired him to help me fix up a Victorian farmhouse in Portland, Oregon.
I was inspired by Beauty and the Beast, the Netflix movie Falling Inn Love, and Han Solo and Princess Leia from Star Wars.
What first attracts your Hero to the Heroine and vice versa?
Beatrice is trying to write an etymological dictionary but Ford is hammering away nearby—he's far too loud, and far too distracting. She spies on him from her library window when she's supposed to be writing. How can she concentrate when he keeps stripping down to his shirtsleeves and flashing his heavily muscled chest?
Ford loves it when Beatrice lectures him about the origins of words and about expanding his vocabulary. He'd like to teach her a few lessons as well…in bed.
Did any scene have you blushing, crying or laughing while writing it? And Why?
The sledgehammer scene had me laughing and blushing. Ford teaches Beatrice how to swing a sledgehammer and knock down a wall to let off some steam because she's mad at her matchmaking mother. Beatrice loves how he's encouraging her to break down the walls of her pent-up emotions and she gets a little bit carried away by all that…hammer holding.
Readers should read this book….
Readers should read LOVE IS A ROGUE because it's sweet, sexy, funny, will teach you a few new words, and will give you that magical Beauty and the Beast fairytale feeling.
What are you currently working on? What other releases do you have in the works?
I'm working on Book Two in the Wallflowers vs. Rogues Series. This is a gender-flipped Cinderella story and features a heroine who is an earl's daughter (Lady Beatrice from LOVE IS A ROGUE) and a seductive scoundrel of a hero who fought his way up from the rough London streets.

Thanks for blogging at HJ!
Giveaway:

Signed Library Hardcover Edition of LOVE IS A ROGUE (open internationally)
To enter Giveaway: Please complete the Rafflecopter form and Post a comment to this Q:

Which fairytale or Disney movie would you love to see adapted into a historical romance novel?
Excerpt from Love is a Rogue:
He had the book she'd given him in his coat pocket, and he planned to leave it with the butler. He was certain that Lady Beatrice hadn't meant to give him this particular book. It was a Gothic romance, The Mad Marquess's Secret by Daphne Villeneuve.

It was about a blonde with the silly name of Sophronia who kept getting chased around the grounds of the castle while wearing a diaphanous nightgown by the mad marquess who may, or may not, have murdered his previous wife.

He'd read it in secret, of course. Hadn't wanted the boys to rib him about it.

He'd read it at night by the light of a candle. He'd never admit it to a soul, but he'd enjoyed the book. It had been a page-turner.

He'd been halfway through the story when he'd found the note tucked between the pages. Written in Lady Beatrice's precise lettering, it appeared to be an entry torn from a diary in frustration.

What she'd written had tugged at his heart, and made him want to relive their encounter in the library again, but in a different way.

He'd tell her that not all men were repelled by intelligence in a woman.
That she was uniquely attractive, and if the mean-spirited ladies and empty-headed fops of London couldn't see that, then they were idiots.

Which was also a conversation that would never happen.

No doubt the lady was out on the town being courted by barons and earls. Who knew, perhaps she'd even become a princess in truth. There were plenty of impoverished European royalty hunting for fortunes.

Ford shouldn't care where she was, or by whom she was being courted. He was only visiting her house for news of her brother.

Warn the duke, ensure his father was above suspicion, and ship out. That was the plan.

The duke's bookish sister was one buttoned-up bundle of simmering passions that Ford would never, ever unwrap.

From LOVE IS A ROGUE by Lenora Bell, published by Avon Books. Copyright © 2020 by Lenora Bell. Reprinted courtesy of HarperCollinsPublishers.
Excerpt. © Reprinted by permission. All rights reserved.


Book Info:
Once upon a time in Mayfair a group of wallflowers formed a secret society with goals that had absolutely nothing to do with matrimony. Their most troublesome obstacle? Rogues!
They call her Beastly Beatrice.
Wallflower Lady Beatrice Bentley longs to remain in the wilds of Cornwall to complete her etymological dictionary. Too bad her brother's Gothic mansion is under renovation. How can she work with an annoyingly arrogant and too-handsome rogue swinging a hammer nearby?
Rogue. Scoundrel. Call him anything you like as long as you pay him.
Navy man Stamford Wright is leaving England soon and renovating Thornhill House is just a job. It's not about the duke's bookish sister or her fiery copper hair. Or the etymology lessons the prim-yet-alluring lady insists on giving him. Or the forbidden things he'd love to teach her.
They say never mix business with pleasure. But when Beatrice and Ford aren't arguing, they're kissing.
Sometimes temptation proves too strong to resist…even if the cost is a heart.
Book Links:  Amazon | B&N | iTunes | kobo | Google |


Meet the Author:
Lenora Bell is a USA Today bestselling, award-winning author of historical romances. A teacher with an MFA in Creative Writing, Lenora has lived and worked on five continents. She currently lives in New Zealand with her carpenter husband and two tiger-striped rescue kitties. She loves hearing from readers! Sign up for her mailing list to hear about new books, sales, and giveaways.
Website | Facebook | Twitter | Instagram | GoodReads |