Today it is my pleasure to Welcome author
Angelina M. Lopez
to HJ!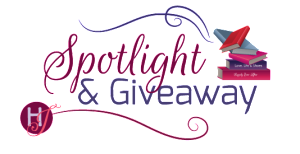 Hi Angelina and welcome to HJ! We're so excited to chat with you about your new release, Lush Money!
Thank you so much for the invitation! As a lifelong writer and a romance writer for 19 years, I've spent a long, long time observing the industry from the unpublished side. But TODAY, my debut book is live in the world. It's super exciting to have the opportunity to share that news with Harlequin Junkie readers!
To start off, can you please tell us a little bit about this book?: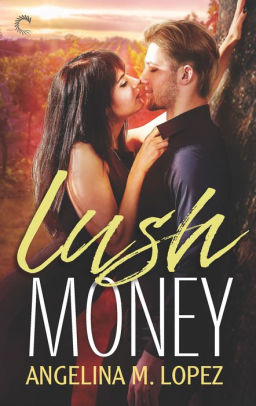 Lush Money is about a self-made Latinx billionaire businesswoman who makes a deal with a Spanish prince whose kingdom is struggling. In return for a marriage of convenience for a year, sex three nights a month, and – ultimately – a royal baby, she will give him enough money to save the winegrowing, mountain kingdom that means everything to him.
She gets everything she wants – a perfect fairytale baby – and nothing she doesn't, namely a man who could ruin her fairy tale. Our prince, however, who is one of the top vineyard scientists in the world, doesn't want to create a baby with a stranger, no matter how common it was for his ancestors to marry for money. The push-pull of this couple – especially when they finally join together to defeat the outside forces threatening his kingdom and her plan – made this book really fun to write!
Please share your favorite lines or quote(s) from this book:
"Venga, belleza," he murmured, close to her ear. "There's a reason you picked me over a million impoverished blue bloods who would cry to have you. Let me give you your fairy tale. Don't you want your first kiss from your prince?"
What inspired this book?
I keep calling this my lightning strike book because the two things that inspired it were so powerful and surprising. First, I'd been scrolling through books and thought I saw one titled "The Billionaire's Prince." I thought, "What's that? That must be a male/male romance novel." In an instant, I realized what I'd done: Me – a lifelong feminist – had assumed the billionaire was a man. I realized right away that I HAD to write a book about a female billionaire. (BTW, that other book was actually titled "The Billionaire's PRICE.")
Second, I'd come up with the idea while I was visiting my parent's vineyard in California's Russian River Valley. I was writing the synopsis outside while I was trying to figure out a profession for the prince. I looked up at the green, peaceful vineyard and knew in that instant that his livelihood and the fortunes of his kingdom would be based on winegrowing.
How did you 'get to know' your main characters? Did they ever surprise you?
I'm a pantser – someone who writes by the seat of her pants – so I got to know my characters as I wrote them. They CONSTANTLY surprised me. Billionaire Roxanne Medina is a powerful woman but she has a big, gooey, nurturing center that I didn't know about until I saw her in the prince's kingdom and in her tiny Kansas hometown. Príncipe Mateo de Esperanza y Santos is smart and empathetic and gorgeous, but I didn't know how damaged he'd been by his dad, the evil King, until I spent time with him.
What was your favorite scene to write?
OMG. This is like choosing my prettiest baby!!!
I'm a huge fan of this scene, when Roxanne is trying to put the brakes on their rapidly building attraction. Neither of them wants a long-term commitment (or so they think) and so Roxanne recommends that they maintain separate bedrooms in Mateo's home and behave like friends – not as lovers – outside of it.
Mateo continued to look down at her as his thumb gently stroked over the back of her hand. "This has to be the first time a wife has implored her husband not to be romantic."
Roxanne smirked as they lowered their joined hands, keeping their fingers entwined. "Certainly in Spain."
"So friends?" he asked. They were so close she could see that intriguing dark ring around his irises.
"Friends with benefits."
"A kid and enough money to save a kingdom," Mateo teased with a slow smile. "We're rife with benefits."
"Oh," Roxanne said a little breathlessly. Standing this close to him, that smile did something to her insides. "I was just talking about the really hot sex."
His move closer to her was almost imperceptible, but Roxanne felt it in her bones, sensed it in her blood.
What was the most difficult scene to write?
Roxanne's mother is a bad person, an absolute narcissist. We don't spend much time with her – thank God – but writing her scenes that contributed to the black moment were tough. If I didn't need conflict to make the story ultimately satisfying, Roxanne just would have done a flying elbow smash on the woman the first time she saw her and walked away.
Would you say this book showcases your writing style or is it a departure for you?
This book is my pure id!! A master-of-the-universe heroine, a genius hot Spanish farmer/prince with a great sense of humor, moments that make you laugh out loud then moments that make you weep out loud, and TONS of really hot sex. This book definitely showcases my writing style. I love reading bigger-than-life romance novels that offer escapism from the stress of my life; my one goal as a romance novelist is to offer that same escape to readers.
What do you want people to take away from reading this book?
I guess, most importantly, I want to give people a chance to relax and breathe and get lost in a hot fairy tale. But after that, I want them to walk away believing that women are powerful and should never apologize for it. Society spends a lot of time telling women to dim their light. It would be so awesome if a woman read the story of Roxanne Medina and then decided to shine her light brighter!
What are you currently working on? What other releases do you have planned?
LUSH MONEY is the first in the three-part "Filthy Rich" series, which are all about powerful, wealthy women who get what they want because they've earned it. The second book in the series, HATE CRUSH, will be released in June 2020. You can read an excerpt in the back of LUSH MONEY. I'm working on the third book now!
Thanks for blogging at HJ!
Giveaway:

1 print copy of LUSH MONEY by Angelina M. Lopez (entrants limited to North American mailing addresses)
To enter Giveaway: Please complete the Rafflecopter form and Post a comment to this Q:

Who is a female role model in your life and how has she inspired you?
Excerpt from Lush Money:
She centered the beer bottle in front of her. "Príncipe, I assumed you were intelligent enough to read all of the documents you signed. Or, at least, hire attorneys who were." She turned her chin to look at him and saw his bemusement fading. "Our contract states that you're required to practice a certain level of sexual restraint during our marriage. You've already been tested and given a clean bill of health. I'd hate to have to test you every night we're together. It would be so inconvenient for Helen."
The smile on those soft, sulky lips became narrow and brittle. He turned from her, shaking his head, and stared at his beer in his hand. "I thought I could do this," he said, his deep voice reaching her under the blare of crowd and music. "I can't do this. You think I'm your whore. Why would you let a whore father your child?"
He took a long drink of his beer and then sat it carefully on the bar. He rose from the stool. There was nothing angry or dejected in his movements. He was simply finished.
Finished with her. Wait. "I—I don't think you're a whore," she stuttered.
"A man led by money and pussy. Yes you do." He pulled his wallet out of his back pocket. "I don't cheat. I've never cheated. I would never cheat." His looked at her with pity as he tossed cash on the bar. "If you can't understand that about me, there's no reason for us to continue."
Of course he wouldn't cheat. Within moments of reading about his scientific expertise and quiet lifestyle, she'd known he was cut from a different cloth than his greedy, womanizing father. The king had settled two paternity cases out of court and was infamously known for stowing away the queen's best friend so he could secretly screw her during the honeymoon voyage across the Mediterranean. Just last year, the sixty-four-year-old man had been photographed with an Italian porn star in his lap. The king had sent it to Roxanne as proof of Esperanza virility.
Mateo de Esperanza wouldn't cheat because he'd been mortified by it his entire life. He'd already told her, "I'm not my father."
But in the first moments of her campaign to break down his resistance with a carefully curated version of herself, that's exactly what she'd accused him of. Of being just like his father.
"Wait, wait, I'm sorry," she said as he turned away, a second from wedging those wide shoulders into the crowd and getting lost in it.
"You say that a lot," he threw back at her.
"But I mean it this time. You wanted to set me back on my heels. Congrats, it worked! You knew I wouldn't be expecting this place; I'm totally overdressed. And you're wearing that stupid baseball cap again."
Roxanne was babbling. She wanted to jam both hands over her mouth. But her prince had stopped. He turned his head, his cap shadowing everything but his ski-slope nose and those lips.
"What's wrong with my baseball cap?"
"And on top of that…" Relief made her continue babbling, almost shouting to make sure he heard her over the music. "You bring me to a place where you've obviously slept with the bartender. I was jealous, okay. So, I'm sorry."
She'd known victory—over a conference table, in the ring, looking down on classmates who were certain they were better than her as she gave the valedictorian speech—but nothing compared to the win of having him turn around and study her. He crossed his arms, showing off those thick biceps in his faded concert t- shirt. She could feel his eyes assessing her, his dark brows drawn together as he searched her for bullshit.
Finally, he said, "You know, Princesa, this is the first time I believe you." He stepped closer and looked down at her, forcing her to tilt her head up. "When we're together," he drawled, "we're going to have to find something better for you to do with that mouth than insult me."
Excerpt. © Reprinted by permission. All rights reserved.
Book Info:
A marriage of convenience and three nights a month.
That's all the sultry, self-made billionaire wants from the impoverished prince.
And at the end of the year, she'll grant him his divorce…with a settlement large enough to save his beloved kingdom.
As a Latinx woman, Roxanne Medina has conquered small-town bullies, Ivy League snobs and boardrooms full of men. She's earned the right to mother a princess and feel a little less lonely at the top. The offer she's made is more than generous, and when the contract's fulfilled, they'll both walk away with everything they've ever wanted.
Príncipe Mateo Ferdinand Juan Carlos de Esperanza y Santos is one of the top winegrowers in the world, and he's not marrying and having a baby with a stranger. Even if the millions she's offering could save his once-legendary wine-producing principality.
But the successful, single-minded beauty uses a weapon prince Mateo hadn't counted on: his own desire.
This book is approximately 105,000 words
Book Links: Amazon | B&N | iTunes | Kobo | Google |
Meet the Author:
Angelina M. Lopez wrote "arthur" when her kindergarten teacher asked her what she wanted to be when she grew up. In the years since she learned to spell the word correctly, she's been a journalist for an acclaimed city newspaper, a freelance magazine writer, and a content marketer for small businesses. At long last, she found her way back to "author."
Angelina writes sexy, contemporary stories about strong women and the confident men lucky enough to fall in love with them. The fact that her parents own a vineyard in California's Russian River Valley might imply a certain hedonism about her; it's not true. She's a wife and a mom who lives in the suburbs of Washington, D.C. She makes to-do lists with perfectly drawn check boxes. She checks them with glee.
Her first book, Lush Money, will be available Oct. 14 from Carina Press. You can find more about her at her website, AngelinaMLopez.com.
Website | Facebook | Twitter | Instagram | GoodReads |