Today it is my pleasure to Welcome author
Terry Spear
to HJ!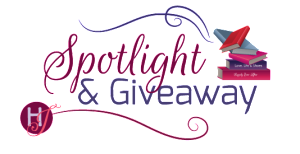 Hi Terry and welcome to HJ! We're so excited to chat with you about your new release, SEAL Wolf Surrender!
Please share your favorite scene from SEAL Wolf Surrender: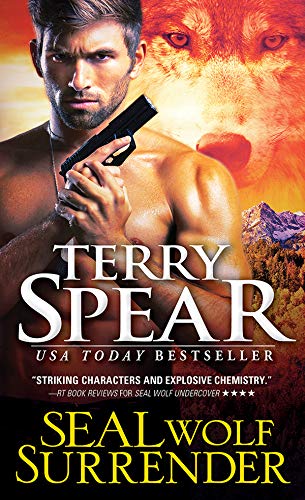 Natalie is a master gardener at her parents' nursery, but she accidentally picks up a suitcase of counterfeit money at the airport instead of her own suitcase while she's in a rush to get to her best friend's groom luncheon.

Now she's in real trouble. And former SEAL wolf, Brock, is ready to serve as her bodyguard to ensure the counterfeiters don't come after her before he deals with them.

So she has an idea. See a woman about wallpapering his house, who knows one of the counterfeiters.
"And we can come up with more of our story. Maybe even lead her on to believe we might want another room done if the bathroom turns out like we dreamed it might. For the baby, you know." Natalie rubbed her flat tummy.
Brock clamped his gaping jaw shut.
Brock isn't interested in the least in re-wallpapering his home, even though Natalie is just making up a story to sell to the woman who owns the wallpaper shop. But her talk of having babies with him sure has him thinking about how that would really come about.

Here is a fun excerpt too, from SEAL Wolf Surrender:
With a towel wrapped around his waist, Brock walked back into the guest room and pulled on his underclothes, jeans, a T–shirt, and a pair of boots. By the time he was fully dressed, Natalie came out of her bedroom dressed in similar clothes, but her green T–shirt had flowers on it and the name of the nursery. She glanced at his black T–shirt.
"You look like you're ready for a SEAL mission. When we get to Mom and Dad's place, we'll get you and Shawn each a garden center T–shirt so everyone will know you're working here."
"No being anonymous, eh?" Brock was used to being knowledgeable about any job he worked, so this was a change.
She laughed. "Nope."
Then they headed over to the main house, and Brock felt guilty for oversleeping. He never did that. He thought it had to do with cuddling with Natalie all night and not wanting to let go of her this morning.
The food was already on the table when they arrived: eggs, ham, toast, hash browns, and coffee. Brock was famished and hurried to eat before they had to run over to the garden center. At least it was within walking distance. Shawn was already wearing the green garden–center T–shirt, and one was resting on the back of Brock's chair for him.
Brock probably should have changed shirts out of view of the family, though he often removed clothes in front of others when they were shifting. But since the older wolves weren't part of his pack, and they were Natalie's parents and he was trying to put his best foot forward, Brock wasn't sure why he whipped off his black T–shirt and pulled on the green one at the dining table. Maybe to show he wanted to please them by being part of the garden team.
Natalie's mom was smiling and blushing. "Oh my, I remember when you were like that, dear," she said to her husband, patting his stomach.
He ran his hand over his chest. "I still am, dear."
Juliet chuckled. Natalie was laughing. Smiling, Shawn was shaking his head.
"Shawn said he thought we should still visit with your pack and leave today," Connolly said. "What do you think?"
"I agree. It would be safer for you if we could handle these men while you're gone," Brock said.
"But what about running the garden center? Can you do both?" Juliet asked.
"Yeah. They won't be here messing with us during the day, and we'll be ready for them at night." Brock finished off his ham.
"But you were so tired this morning," Juliet said, glancing at Natalie, as if wondering if she'd had anything to do with it.
"We'll set an alarm on our phones." Natalie spread honey on her toast. "We won't wake up too late."
"Yeah, I'll make sure of it too," Shawn said.
"Shawn said the ones who trespassed have to be the wolves you're after because they used hunter's concealment," Connolly said.
Brock ate another slice of toast. "Right. Wolves who aren't trying to cause trouble wouldn't show up wearing it. It's the only explanation for why I wouldn't have smelled them at all—-human or wolf. There can't be that many of them, or I'm sure you would have run across them some time or other."
"Are you sure you don't need our help?" Connolly asked.
"He wants you to see the pack sooner and fall in love with them so we can start courting," Natalie said, surprising Brock by mentioning it.
"We'll go," Natalie's mother said, patting her husband's hand and casting him a stern look.

Excerpt. © Reprinted by permission. All rights reserved.
And now they really have their work cut out for them. Run the garden center and take out the bad guys. With a lot of romancing on the side. But time is running out!

Thanks for blogging at HJ!
Giveaway:

Paperback copy of SEAL Wolf Surrender by Terry Spear
To enter Giveaway: Please complete the Rafflecopter form and Post a comment to this Q:

If you picked up a suitcase full of money at the airport accidentally, what would you do with it?
Book Info:
For a shifter with no interest in she-wolves…he sure is territorial.
Wolf shifter and former Navy SEAL Brock Greystoke isn't interested in she-wolves. The last one in his life ambushed him with the intent to kill. So when he's tasked with helping his cousin's friend get to a wedding, he has no intention of getting involved with her…
She-wolf Natalie Silverton has inadvertently crossed a group of dangerous criminals, and she's in dire need of a bodyguard. Good thing Brock is there to protect her. At every turn, their work—and play—brings them closer to catching the criminals and to each other, but Brock will have to get them out of this alive if he has any hope of winning Natalie's heart.
Book Links: Amazon| Barnes & Noble| iBooks| Indiebound| Books-a-Million


Meet the Author:
USA Today bestselling author Terry Spear has written over sixty paranormal romances. In 2008, Heart of the Wolf was named a Publishers Weekly Best Book of the Year. A retired officer of the U.S. Army Reserves, Terry also creates award-winning teddy bears that have found homes all over the world and she is raising two Havanese puppies. She lives in Spring, Texas. Visit her at terrylspear.wordpress.com.