Today it is my pleasure to Welcome author
K.D. Richards
to HJ!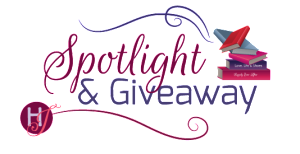 Hi K.D. Richards and welcome to HJ! We're so excited to chat with you about your new release, Missing At Christmas!

Hello!

Please summarize the book for the readers here: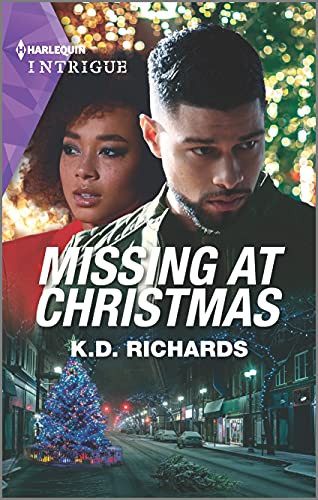 Missing at Christmas is the second book in the West Investigations series with Harlequin Intrigue. PI Shaw West is assigned to track down the source of fraudulent computer chips and stubbles upon a former lover who is desperately searching for her sister who has gone missing. The two combine forces and the sparks fly as they seek to solve both their cases.

Please share the opening lines of this book:
"Adelaide "Addy" Williams' s feet ached, and a headache throbbed behind her temples as she pulled the restaurant door open. The bells above the door jangled, drawing the attention of the middle-aged man behind the host podium. The smell of fried onions and beef slapped her in the face as she stepped toward the man."
Please share a few Fun facts about this book…
There is a lot of fun brotherly banter that provides some comic relief from the more serious elements. I think anyone with siblings will get a kick out of the exasperation Shawn feels when dealing with his older brother.

Please tell us a little about the characters in your book. As you wrote your protagonist was there anything about them that surprised you?
Addy is a very button downed woman. She's a corporate lawyer. But when she realizes her baby sister is missing, she becomes a fierce big sister. I loved how she would stop at nothing to find her sister.
Shawn was an interesting character too. As I was writing, he came across very much as a strong take charge kind of guy but also one who was not afraid to be vulnerable with Addy and admit pretty early on he had feelings for her.

If your book was optioned for a movie, what scene would you use for the audition of the main characters and why?
Oooh, that's a difficult one. I think when Addy finally starts to let down her defenses and admit she has feelings for Shawn.
"The sincerity in his eyes caused her heart to stutter. She'd refused to get close to anyone after her divorce, throwing herself into her job so she wouldn't ever be hurt the way her ex-husband had hurt her again. And what did she have to show for it? No husband and, now, no job. But here was Shawn, still standing by her side, helping her to find Cassie even after she'd pushed him away. Somehow he'd worked his way past her defenses.
She eased closer, raised her hand to cup his chin and kissed him."
What do you want people to take away from reading this book?
I hope for a few hours people loose themselves in a story they find fast, fun and full of action and romance.

What are you currently working on? What other releases do you have planned?
The third book in the West Investigations series, Christmas Data Breach, will be out on October 1, 2021 and is currently available for preorder. And I'm working on a new series for Harlequin Intrigue that will be out sometime next year.

Thanks for blogging at HJ!
Giveaway:

Digital copy of Missing at Christmas open internationally
To enter Giveaway: Please complete the Rafflecopter form and Post a comment to this Q:

What is your favorite romance trope? What's your least favorite?
Excerpt from Missing At Christmas:
Adelaide "Addy" Williams's feet ached, and a headache throbbed behind her temples as she pulled the restaurant door open. The bells above the door jangled, drawing the attention of the middle-aged man behind the host podium. The smell of fried onions and beef slapped her in the face as she stepped toward the man.
He gave a tight smile, probably annoyed to have a customer come in less than an hour from closing time. "Dining in or taking out?"
"Neither." Addy pulled the photograph of her sister from the oversize purse she carried. The bottom edges were creased from having been taken in and out of the purse all day, but Cassie's effervescent smile remained unblemished. "I'm looking for my sister." Addy thrust the photo at the man. "Have you seen her?"
The man flicked a glance at the photo then back to Addy. "No."
Addy fought back the annoyance swelling in her chest. She'd gotten the same reaction from at least half the people she'd shown Cassie's picture to over the last two days. Indifference or outright irritation was the most common reaction from people when she explained her nineteen-year-old sister was missing. She couldn't help but wonder if she'd have gotten the same reaction if Cassie had blue eyes and blond hair instead of caramel skin and coarse coils.
"Please, look again," she said, thrusting Cassie's photo closer to the man.
He sighed, but pulled a pair of glasses from the pocket of his suit jacket and slipped them on before taking the photo from Addy. A lock of dark brown hair fell over his forehead as his studied the picture. After a moment he said, "I'm sorry. I've never seen her."
"Are you sure?" Addy pressed, taking the photo back. She'd been in the restaurant earlier that day and had gotten the same response from the young woman behind the podium at the time, but she'd hoped she might have better luck with the evening staff.
The man sighed. "Yes, I'm sure. Now, I'm sorry about your sister, but if you aren't going to order something, I have to ask you to leave."
As if on cue, Addy's stomach rumbled.
The man's dark eyebrows rose, making it clear he'd heard her body's protestations. She'd forgotten to stop for lunch, propelled by the ticking clock metaphorically hanging over her head. Addy knew the statistics. The longer a young woman was missing, the less likely it was that she'd be found alive.
"Kitchen is closing in five minutes, but the dining area is open until nine."
Addy glanced at her watch—8:25 p.m. Living in Manhattan, it was nearly impossible to imagine a restaurant closing up shop so early. But Bentham, New York, was no Manhattan.
"Miss?" the man said.
"I want to order. I'll take it to go."
The man grabbed a plastic-clad menu from the top of the stack on the podium and thrust it into her hands. It listed traditional Mexican fare. She ordered a chicken burrito.
"Have a seat." The man waved vaguely toward the nearest cluster of tables. "Your order will be out momentarily." He dropped the menu back on top of the stack and turned.
"Do you mind showing this photo to the kitchen staff? Please?" Addy added at his frown. "She's my sister." She fought to get the last words out around the sob lodged in her throat. Showing vulnerability in front of a complete stranger was not something a tough-as-nails corporate attorney from Manhattan did. But if she had to beg this man to help her, she would. She couldn't leave any stone unturned.
The man's eyes finally softened. He took the photo from her hand. "I'll see what I can do."
Addy watched him disappear through swinging doors she assumed led to the kitchen then fell into one of the chairs at the nearest table to wait for her dinner.
Cassie taking a day or two to return a call hadn't alarmed Addy at first. Cassie was nineteen, adventurous and far more impulsive than Addy had ever been. After the first few missed calls and texts, Addy had expected a call from Cassie recounting a fun-filled last-minute trip to the mountains or someone's vacation house in the Hamptons.
But that call had never come, and Cassie hadn't answered any of Addy's subsequent calls or texts. By the fourth day of silence, Addy had become concerned enough to reach out to Cassie's roommate, Suri. Worry transformed to fear when Suri said Cassie had packed her things and moved out. Addy had resisted the impulse to call Cassie's boss, not wanting to embarrass her sister at her first real job, but at that point, there was no other choice. Over the phone, Ms. Webb, the head of human resources and Cassie's boss, informed Addy that Cassie had resigned from her internship with the company almost a week earlier with no notice.
Cassie had been over the moon to land the internship with Spectrum Industries, a leading computer chip manufacturer in the area. For Cassie, who was headed to MIT to study computer science after finishing this gap year between graduating high school and college, the internship was a dream come true. There was no way Cassie would have quit.
Excerpt. © Reprinted by permission. All rights reserved.


Book Info:
To bring her sister home for the holidays
They'll put everything on the line.
Private investigator Shawn West is stunned when the attack victim he rescues is Addy Williams—the one woman he never forgot. She's turning a quiet upstate New York town inside out to bring her missing sister home by Christmas. Shawn offers to help if she'll provide a cover for his own investigation into a suspicious company in town, but can they work together to find Addy's sister…or are they already too late?
Book Links: Amazon | B&N | iTunes | Kobo | Google |


Meet the Author:
K.D. Richards was born and raised in the Maryland suburbs just outside of Washington, D.C. A writer since a young age, after college Kia earned a law degree and worked as an attorney and legal instructor for fifteen years but never stopped writing fiction. She currently splits her time between Toronto and Maryland with her husband and two sons.
Website | Facebook | Twitter | Instagram | GoodReads |