Today it is my pleasure to Welcome author
Karen Rose Smith
to HJ!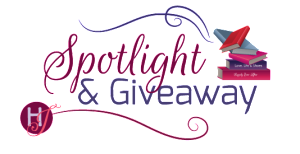 Hi Karen and welcome to HJ! We're so excited to chat with you about your new release, Murder With Cucumber Sandwiches!

Hi Everyone! It's so good to be here again to spotlight the release of Murder With Cucumber Sandwiches, the third book in my Daisy's Tea Garden CozyMysteries.

To start off, can you please tell us a little bit about this book?:
What better book to follow a food critic! But there are secrets in Derek Schumacher's past. Along with solving the mystery, Daisy is dealing with a family situation that challenges her best instincts as a mother.

Please share your favorite lines or quote(s) from this book:
"He's reviewing several tea rooms," Aunt Iris reminded them. "He can't give everybody a good review."

This was the type of business where everyone did their part and chipped in when they needed to help someone else with theirs.

"Sometimes you can't control what you feel."
What inspired this book?
Food
Motherhood
The intricacies of romance
How did you 'get to know' your main characters? Did they ever surprise you?
Since I'm a mother, I can relate to Daisy, my sleuth. Since I was once a teenager, even though it was a different time, basic passions remain the same.
My murder victim surprised me when I completely developed his plot.
What was your favorite scene to write?
My favorite scene to write was when Daisy discovers Derek Schumacher's nasty reviews.
"Maybe he thinks because he's a food critic he has to be critical," Foster decided.
"That does not make me feel any better," Daisy said.
Foster pointed to a number at the bottom of the screen. "Just look at how many views his blog gets. That's why advertisers line up to advertise on his website."
Daisy blew out a breath. "Maybe he has that many hits because of his controversial way of reviewing. It's hard to believe his TV show became so popular. It had its beginnings in a studio in Lancaster. He lives in Willow Creek, you know. It's his home base."
"Maybe that means he'll be kinder to us," Iris suggested.
"Or harder on us so his audience doesn't think he's playing favorites," Foster explained. "I understand that Derek and his brother Bradley are opposites."
What was the most difficult scene to write?
The most difficult scene to write was when Daisy had to tell Jonas that she couldn't spend the weekend with him because her daughter needed her.
" Jonas, Vi called me. She told me she's coming home this weekend because she needs to talk to me. I asked her if it could wait until next weekend but she says it can't. From the way Foster's been acting, I'm concerned it's about them breaking up."
"Are you telling me you can't go with me to Philadelphia?" His question didn't have much intonation, and his expression was stoic.
"I just can't go this weekend, Jonas. Is it possible to postpone?"
"No, it's not. Peg and Vince have already asked a group of friends. It's too late to cancel the barbecue."
"But you can go," Daisy said.
"Yes, I can, and I will. But that wasn't the point."
She took a step closer to him. "I know that. But Vi wouldn't ask me to cancel without a good reason."
"You don't even know what that reason is."
"No, I don't, but I trust her and her judgment. If she says she needs me then she does."
His reply was quick and terse. "Do you always drop everything for your children?"
There was an edge in his voice and, truth be told, Daisy took the question as an insult. "If you had children, Jonas, you'd understand. My children will always come first, especially now that I'm the only parent they have."
Would you say this book showcases your writing style or is it a departure for you?
This book showcases both my mystery and romance writing style.
What do you want people to take away from reading this book?
The takeaway–truth will always evolve for everyone to see and family is what matters.
What are you currently working on? What other releases do you have planned?
I am currently editing Murder With Clotted Cream, a 2020 release. My upcoming releases are Murder With Cherry Tarts, December 2019, Murder With Clotted Cream, 2020. Also for my romance fans, A Very Country Wedding, the sequel to my UPtv movie, A Very Country Christmas, will be aired on the UPtv network on July 6 at 7:00 p.m. eastern time.
Thanks for blogging at HJ!
Giveaway:

A signed copy of Murder With Lemon Tea Cakes with a $10 Amazon gift card…US only
To enter Giveaway: Please complete the Rafflecopter form and Post a comment to this Q:

What is your favorite type of tea?
Excerpt from Murder With Cucumber Sandwiches:
She didn't know what had happened between the two sisters, but they actually seemed close now, as if thirty-five years apart hadn't happened. Daisy suddenly wondered if Derek could have been June's child and she gave him to Harriet to raise, promising no contact. But why? What could that possibly have to do with Derek's murder?
Daisy knew she wasn't going to collect much information if she tried to coax particularly personal information from the sisters.
June fixed Harriet another cup of tea. As she handed the cup and saucer to her sister, she said, "For some reason, tea brings comfort. I suppose that's why you and your aunt opened the tea garden."
"Yes, it was. And we need that comfort now. All kinds of gossip about what killed Derek is circulating around town. It's affected our business."
"I imagine," Harriet said. "That's not fair."
"Fair or not, that's what's happening," Cora Sue agreed. So we want to try to figure out who might have hurt Derek. If the case is resolved, there shouldn't be any more gossip."
Excerpt. © Reprinted by permission. All rights reserved.


Book Info:
Daisy's Tea Garden in Pennsylvania's Amish country is known for its elegant finger foods—but now owner Daisy Swanson has to finger a killer . . .
Restaurant critic Derek Schumaker, notorious for his bitter reviews, is about to visit Daisy's Tea Garden, and Daisy and Aunt Iris are simmering with anxiety. A bad word from the culinary curmudgeon could really hurt their business, but Daisy tries to stay confident. After all, how can he resist her cucumber sandwiches with pimento spread—not to mention the cheesy cauliflower soup and strawberry walnut salad?
Schumaker takes a to-go order when the afternoon tea service is done, which Daisy hopes is a good sign. But when he perishes from a seizure, it looks like his food was dosed with something deadly. Considering a threat that recently appeared on his blog—and whispers of scandal in his past—Daisy has quite an assortment of suspects to sift through . . .
Includes delicious recipes!
Book Links: Amazon | B&N | iTunes | Kobo | Google |


Meet the Author: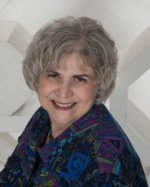 USA Today Bestselling Author Karen Rose Smith's 103rd novel is a 2019 release. She writes both cozy mysteries, romance novels and women's fiction. One of her romances was aired as a TV movie on the UP tv network. Her passion is caring for her five rescued cats. Her hobbies are gardening, cooking, watercolor painting and photography. An only child, Karen delved into books at an early age. Even though she escaped into story worlds, she had many cousins around her on weekends. Families are a strong theme in all of her novels. She's recently working on her Caprice De Luca Home Staging mystery series as well as her Daisy Tea Garden mystery series
Website | Facebook | Twitter | Instagram | GoodReads |