Today it is my pleasure to Welcome author
J. Kenner
to HJ!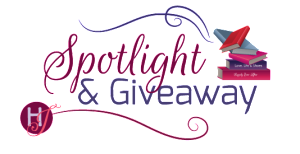 Hi J. Kenner and welcome to HJ! We're so excited to chat with you about your new release, My Fallen Saint!

I'm so excited to be here!

Please summarize the book for the readers here: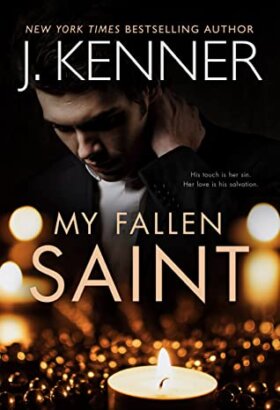 This book tugs at my heartstrings because it's about lost love, found again, and is full of danger and misdirection, secrets, deep emotion, and epic love. The plot centers around Ellie Holmes, who has returned to her hometown, a place she hates because she lost her family to violence there years ago. And on that horrible night, she also lost her first boyfriend, her truest love, when he up and left her without even a goodbye.
Now there's new evidence surrounding the murder of her uncle, and she's come back to find answers. When she does, she also finds herself in the path of enigmatic billionaire Devlin Saint, a man with secrets of his own. And he has his own reasons for not wanting Ellie poking around in the past…

Please share your favorite line(s) or quote from this book:
He leans back, comfortable in victory. Then he takes a sip of his bourbon, puts the glass back down, and says, "I told you to go."
And there it is.
I settle into my chair, because now I'm okay. The steel is back in my spine, and I remember why I'm pissed. Why I don't need to be intimidated. Because guess what? I'm not the asshole here.
I don't answer right away. Instead, I follow his lead and reach for my drink. I swirl the ice, watching the circular flow of the liquid with the same intensity of someone reading tea leaves. Then I take a long swallow and finish off the entire damn drink.
"Strangely enough, I don't take orders from you."
(I love this interchange because of the electricity underneath it and because of what it reveals about Ellie — she is SO not a pushover!)
Please share a few Fun facts about this book…
I came up with the original kernel of the story in a car with historical author Darcy Burke on the way to the DFW airport. And while we were talking about Ellie's penchant for driving fast, we were literally almost run off the road by a car going like a bat out of hell down the highway!
Also, Laguna Cortez is a mishmash of Laguna Beach, California, and parts of Austin, Texas, two places I've lived. I traveled to Laguna Beach and had a blast taking pictures and looking around right before I settled in to write the book.
What first attracts your Hero to the Heroine and vice versa?
I love writing broken characters … and while there is a particular inspiration out there for Devlin, I can't say w/o giving away spoilers! Let's just say that the man is really, really layered. I also wanted to write a billionaire, but one for whom it's not the trappings that matter, but the good that he can accomplish. Especially when he considers that good to be payment for a myriad of sins.
As for Ellie, I wanted to write a very strong albeit wounded heroine. Ellie is a former cop with survivor's guilt. She's fascinating to me, and I love being in her head!
Did any scene have you blushing, crying or laughing while writing it? And Why?
This is from an early flashback — a love scene with Ellie's first love.It just breaks my heart and I always tear up.
He buried himself inside me, moving slowly, taking care to hurt me as little as possible, until I was actually whimpering with need. And when he exploded, I opened my eyes and watched the release play out over his face and body, amazed that I had the power to take him there—and then amazed again a few minutes later when he once more sent me off on the same journey until we were both utterly spent and limp as rags.

He slid up the bed, pulling me against him, and we clung to each other, whispering softly until sleep claimed us. I drifted off in his arms, knowing that I would survive this. Because with Alex by my side, I could survive anything.

That's what I believed, anyway, but I learned soon enough that it was a crock of steaming bullshit.
Because by the time I got up the next morning, Alex was gone, vanished with no word other than one crappy slip of paper telling me he was sorry and that I was strong. I'd loved him. I'd trusted him. And he'd walked away.

Everyone else in my life had been stolen from me. But Alex? He'd left of his own accord.

And that made him the worst devil of all.
Readers should read this book….
Because Devlin is super-yummy! I truly thing he will ring all the bells for fans of Damien Stark!
Because the story is layered and twisty, romantic and sexy and dangerous.
Because these are characters you'll want to get to know, exposing all their layers and secrets!
What are you currently working on? What other releases do you have in the works?
Lots of things, but primarily the 3rd book in Ellie and Devlin's story! My Beautiful Sin is coming in January and My Cruel Salvation in May!

Thanks for blogging at HJ!
Giveaway:

An esigned Print copy of MY FALLEN SAINT.
To enter Giveaway: Please complete the Rafflecopter form and Post a comment to this Q:

Who is your favorite dark and damaged romance hero?
Excerpt from My Fallen Saint:
"Is that really what you want?"

I frown. "What?"

"To finish what we started." His voice is low and measured and full of heat.

I have to lick my lips my mouth is so dry, and I squeeze my thighs together as I whisper, "Yes."

I'm pretty sure the temperature in the cabin has shot up ten degrees, and beads of sweat pop up between my breasts.

"It's not a good idea." That's what his words say. His voice suggests something different.

"No?" I unbuckle my seat belt, not letting myself think about what I'm doing and not caring that the fasten seat belt sign is still on. "I think it's a stellar idea." I stand up, then move the short distance to him. And, very deliberately, I straddle him, thanking whoever designed this jet for the wonderful, roomy chairs.

"Ellie."

I hear the protest in his voice, but he makes no move to shove me off. I close my hands around his neck and slide my hips forward until I'm grinding against his wonderfully hard cock.

"You owe me this," I say, taking one hand off his neck to grab one of his hands. I press it over my breast, and hold it there, then watch the heat—the need—flood his face.

And, yes, I revel in victory when he tightens his grip, his thumb and forefinger pinching my nipple through the thin silk of my bra.

"You had the chance to fuck me out of your system," I say. "You got your closure, you bastard. But you left me hanging."

"Ellie—"

I press my hand to his mouth as I bend forward, my lips brushing his ear as my fingers fumble at his fly. "Fuck me," I demand. "Goddammit, you owe me that."

I pull back, expecting to see fury in his eyes. Instead I see heat and desire and a need as greedy as my own, so vibrant it shimmers in the air between us. Our breath mingles, and I brace myself for him to throw me to the ground. To strip me bare and fuck me hard.

Then I feel his hands at my waist and know that this is it.

Except his touch is gentle. And as he shifts me back, all he says is, "No."
Excerpt. © Reprinted by permission. All rights reserved.


Book Info:
A brilliant investor with a Midas touch, Devlin Saint turned a modest inherited fortune into billions, and now operates one of the world's foremost international philanthropic organizations. He's a man determined to help the underprivileged, to fight injustice, and to make the world a better place. And that, at least is true.
It's not, however, the full truth.
Because Devlin Saint is a man with a dangerous secret. One he'll do whatever it takes to protect. And when investigative reporter Ellie Holmes turns her attention to an unsolved murder, she finds herself caught in a web of intrigue and passion as Devlin draws her closer and closer. But as the intensity and sensuality of their relationship grows, so do Ellie's suspicions. Until she is no longer certain if the heat between her and Devlin is real, or only a facade he constructed to hide his dark and twisted secrets.
Book Links: Book Links: Amazon | B&N | iTunes | kobo | Google |


Meet the Author:
J. Kenner (aka Julie Kenner) is the New York Times, USA Today, Publishers Weekly, Wall Street Journal and #1 International bestselling author of over seventy novels, novellas and short stories in a variety of genres.
Though known primarily for her award-winning and internationally bestselling romances (including the Stark and Most Wanted series) that have reached as high as #2 on the New York Times bestseller list and #1 internationally, JK has been writing full time for over a decade in a variety of genres including paranormal and contemporary romance, "chicklit" suspense, urban fantasy, and paranormal mommy lit.
JK has been praised by Publishers Weekly as an author with a "flair for dialogue and eccentric characterizations" and by RT Bookclub for having "cornered the market on sinfully attractive, dominant antiheroes and the women who swoon for them." A four time finalist for Romance Writers of America's prestigious RITA award, JK took home the first RITA trophy in 2014 for her novel, Claim Me (book 2 of her Stark Trilogy).
In her previous career as an attorney, JK worked as a clerk on the Fifth Circuit Court of Appeals, and practiced primarily civil, entertainment and First Amendment litigation in Los Angeles and Irvine, California, as well as in Austin, Texas. She currently lives in Central Texas, with her husband, two daughters, and two rather spastic cats.
Website | Facebook | Twitter | Instagram | GoodReads |