Today it is my pleasure to Welcome author
Carmen Falcone
to HJ!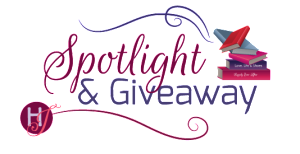 Hi Carmen and welcome to HJ! We're so excited to chat with you about your new release, The Billionaire's Betrayal!

Thanks so much for having me! 🙂 I'm a fan…

Please summarize the book a la Twitter style for the readers here: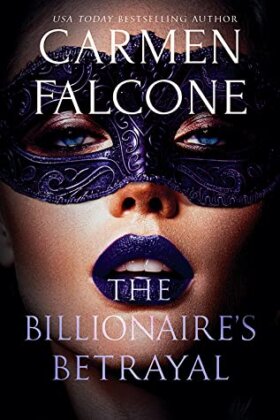 The Billionaire's Betrayal is a super sexy romance about the Madam of Nevada's most infamous virgin auctions and the Texas Billionaire who wants to destroy her–but first, he'll pretend he wants to be her business partner. How to deal with the sizzling attraction between them though?

Please share the opening lines of this book:
Brooks Taylor opened his Italian leather wallet and grabbed the old picture of him with his half sister. The noise of the elegant room around him gave way to the beating of his heart, now throbbing in his temples. He caressed the picture, as if he could once again touch Pamela's face.
Please share a few Fun facts about this book…
Alexa's story spoke to me when I envisioned the series, but I knew I wanted to wait until the third book to write it
I love a good Texan hero! 🙂
The steamy scenes are the hottest I've ever written. Once, when I was at Starbucks I got so lost in the scene, I accidentally dropped my Hibiscus tea. Lol.
What first attracts your Hero to the Heroine and vice versa?
The hero is attracted by her looks, an also her confidence and sarcastic sense of humor. They have a good banter! And she's attracted by his cocky approach–most men are intimidated by her, and he treats her like she's no big deal.

Using just 5 words, how would you describe Hero and Heroine's love affair?
Torrid
Erotic
Over the top
Honest
Healing

The First Kiss…
is off the charts!

Without revealing too much, what is your favorite scene in the book?
When Alexa and Brooks talk about Scott, the guy they just interviewed to be a part of their virgin auction.
"He's charming. Respectful. Called me ma'am and didn't look at my boobs," Alexa said.
"He's obviously blind."
Desire bolted through her. Brooks erased the distance between them, the dirty message in his eyes very obvious. She cleared her throat, her lips suddenly feeling dry. When she licked them, he pulled her to him in one swift move, and just like that, every part of her touched his.
"I have a hard time not looking at your tits," he said, his gaze so intense, her breath caught in her throat.
"Yeah," she said, more of a whisper than a word.
"I also have a hard time not salivating over your ass. Or smile. Or eyes."
A bursting sensation expanded in her chest, squeezing its way up her throat, making her main pulse point throb. God. She'd meant it when she proposed they sleep together for one night only, but one night hadn't been enough. How long with him would ever be enough?
She felt his cock pulsating through his jeans and, squirming, she moved just enough to nestle him between her thighs. He groaned, sweat slicking his forehead. Maybe he'd been exercising self-control for much longer than she. Perhaps…while she'd interviewed Scott?
"Is this true, or is your male ego bruised because I gave someone else attention?" Her voice wavered, and she wasn't sure if she joked or meant it.
He circled his arm around her waist. "The part of me that's hurting right now isn't my ego," he said, his voice thick and sexy. "And it's burning for you, Madam, like the rest of me."
"I'm…burning too."
Burning? More like exploding. She circled her arms around his neck, and he took the cue, dipping his head and capturing her lips with his in a devastating kiss. He nipped her upper lip, causing currents of shivers within her. She tightened her hold on him, wishing neither had on clothes.
She touched his chest, loving how he stiffened, and worked her way down his washboard abs until she reached his zipper.
"Alexa," he growled, the urgency in his voice enhancing her own.
If your book was optioned for a movie, what scene would be absolutely crucial to include?
I can't go into details because it would be a spoiler, but it's a scene in which Alexa helps Brooks overcome something troubling in his past.
Snippet:
He caught a whiff of Alexa's cologne and closed his eyes, thankful for how his muscles relaxed and his brain no longer hurt. "Thank you, Alexa," he whispered in her ear, unsure of all he was grateful for.
Readers should read this book …
Because it's ultra sexy, emotional and full of twists and turns.
What are you currently working on? What other releases do you have planned?
I'm working on Forbidden Sugar, the eighth book in my Forbidden taboo series 🙂
Thanks for blogging at HJ!
Giveaway:

$10 Amazon GC.
To enter Giveaway: Please complete the Rafflecopter form and Post a comment to this Q:

Do you prefer your erotic romance angsty and emotional or fun and carefree?
Excerpt from The Billionaire's Betrayal:
Alexa peered up at the ceiling, not making any effort to wipe the tears streaming down her cheek. Her vision blurred, and soon her nose got constricted. This wasn't how she expected to end the night with Brooks. She'd had sex with a few other men after her stepfather had abused her, but she'd been able to compartmentalize her miserable past from the intercourse sessions.
Maybe the high level of excitement had triggered her— opened a small door into her consciousness she'd thought had been long shut. She hadn't experienced much pleasure with her dates—the affairs had been pragmatic and mechanic.
With Brooks…emotions guided her, frightening her. She'd needed to see his face—needed to see him and realize she deserved this. Deserved the pleasure.
A drop of hope fell into her ocean of uncertainty, quickly infecting the banks of water, and uplifting her. She'd done it, despite old painful memories. She'd made it to the finish line and come undone.
"Is this anything I've done? I've never had a woman have this reaction after sex," he said, his voice both playful and concerned.
She shifted on the bed, loving how their sweat-slicked bodies brushed. "What's their usual reaction?"
He peered at her with a boyish grin that made her want to kiss him all over again. "They're usually thankful and satisfied."
"I'm both."
He wiped a tear from her cheek. "Then why these, sweet Alexa?"
Sweet. She suppressed a chuckle. No one ever described her that way, and silly her, she got her stomach twisted upon hearing it from his divine lips. "I haven't had pleasure with a man via penetration before."
He frowned. "What?"
She chewed on her lower lip and gazed around his room. Tell him, her inner voice shouted. "After I got this scar," she started, running her finger over her collarbone to draw attention to it, "I fled from home and never looked back. I dated a few men, because I needed to know I was still able to have sex. But there was never any spark, and after a while, I figured maybe something was wrong with me." She imagined the face the buyers would make if they learned the infamous Madam Alexa had almost as little experience as most of the virgins she sold. Or shit, if the virgins knew she wasn't the worldly woman she portrayed.
"Did some bastard touch you?" Brooks asked, gritting his teeth.
She thinned her lips, her heart tattooing against her rib cage so hard she heard the echo of the beats pounding in her ears. The image of her bald stepfather wearing a stained wifebeater and trousers—his home apparel after he returned from his work at the post office—populated in her
mind. Come here, Allison. Come sit on my lap or you don't eat dinner.
She shivered. Not only that, but if she didn't follow his commands, he would hurt her. He'd hurt her mother, too. For so long, she hadn't known if her mother had been an accomplice or a victim. She curled her fingers into a fist. Maybe a little bit of both.
Brooks touched her shoulder, squeezing it. "It's okay, Alexa."
No, it hadn't been okay for a long time. But a man like him wouldn't understand that her childhood had left her so severely wounded when it came to relationships, she probably would never catch up to the rest of humanity. "He started taking advantage of me when my mom wasn't home. I was ten when it began, and I just remembered feeling wrong afterward."
"Who was he?" he hissed.
"My stepfather," she said, mentioning the man her mother had married when Alexa had been ten. Her birth father had never been part of the equation, and when she finally had one constant male figure in her life, she'd hoped it was for the best.
He shifted in bed, restless, until he sat up, shaking his head. His face set in a vicious expression. "Tell me he's dead."
Tension crackled in the air, and she rubbed her temple.
Excerpts. © Reprinted by permission. All rights reserved.


Book Info:
Madam Alexa learned the hard way to stay away from the opposite sex. She deals with men and takes their money, but doesn't fall for them. Ever. And, she certainly doesn't screw them—that is, until a billionaire Texan, who proposes a male virgin auction, catches her attention in every way possible. If the deal works, she'll make enough money to retire and walk away from everything—no regrets.
Brooks Taylor hates deceiving, but he has no other choice. He's ready to expose the dirty scheme he believes Madam Alexa runs in her glorified brothel. After all, his sister died because of Alexa's sordid business. But, keeping his mind off Alexa and his hands and his cock to himself becomes more difficult the longer he works with her. When he learns she's not the villain he believed her to be, it's too late to come clean. But, stopping the sizzling attraction pulling them together is… impossible.
Book Links: Amazon |  


Meet the Author:
Carmen Falcone writes sexy, edgy, addictive romance. She loves to create deliciously hot Alpha book boyfriends and the quirky, smart and sassy heroines readers relate to. Brazilian by birth and traveler by nature, she moved to Central Texas after college and met her broody Swiss husband—living proof that opposites attract. She found in writing the best excuse to avoid the healthy lifestyle everyone keeps bragging about. When she's not lost in the world of romance, she enjoys spending time with her two kids, being walked by her crazy dog, reading, catching up with friends, and chatting with random people in the checkout line.
Website | Facebook | Twitter | | Instagram |