Today it is my pleasure to Welcome author
Jiffy Kate
to HJ!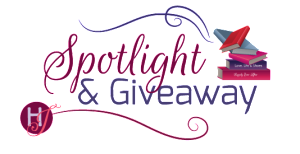 Hi Jiffy and welcome to HJ! We're so excited to chat with you about your new release, Neutral Grounds!

Hello, Harlequin Junkies! We're Jiff and Jenny Kate and we're so happy to be here!

To start off, can you please tell us a little bit about this book?:
Neutral Grounds has been a long time coming. We first introduced our heroine, CeCe Calhoun, in the second book we ever published. She was a friend of the main character. Since then, we've always had her story in the back of our minds, waiting for the right time to tell it. And now is the time!
CeCe and Shep's story starts two years earlier, and we made mentions of it in the first two French Quarter collection books, but have no fear, you don't HAVE to read the first two books to enjoy this one! Neutral Grounds is a standalone book about a wealthy man and a hard-working business owner. They couldn't be more different, yet the same.
If you love…
Marriage of convenience?
This book is for you.
Two characters with a past?
Check.
Books set in New Orleans?
Yep!
We can't wait for y'all to read Neutral Grounds!

Please share your favorite lines or quote(s) from this book:
1. "Stop," I warn, adjusting the cuffs on my suit to keep from strangling her. "I'm. Married."
2. What I had intended on being a grand gesture ended up being an epic failure.
3. And it hits me—I've been ghosted again.
4. I lead him to two plush chairs in the back corner of the shop, plopping into one while he gracefully sits in the other. An instant yet perfect example of how different we are.
5. I'm such a sucker for a lost boy.
6. "My heart is falling for Shepard Rhys-Jones, but my brain is doing what it does best and scrambling for the nearest exit."
7. "What's also crazy is that I went into this thinking it would be temporary and now I'm thinking about making it more permanent than anything in my life has ever been."
What inspired this book?
New Orleans… the French Quarter. That's where we get most of our inspiration. The basis for this story was dreamed up on one of our trips there and we've been holding onto it ever since.
How did you 'get to know' your main characters? Did they ever surprise you?
We've known these characters for a while, but we actually used the enneagram to really dig deep into who they are as people and what their deepest fears/needs/desires are.
If you're interested, Shep is a 3 and CeCe is a 6.
What was your favorite scene to write?
Well, the opening scene in the prologue was fun and it's how everything started between them. Also, Drunk Monopoly. Need we say more?
"Boardwalk for two thousand dollars? Fuck me, I'm out." Maverick throws his fake money at me then unceremoniously finishes his drink.

"That just leaves you and me, sweets." I waggle my eyebrows at my beautiful opponent only to be flipped off in return.

Rude.

"Get him, CeCe. Don't let this prick win!" Carys shouts and I flinch just a bit at her words.

Again, rude.

"Sorry, Shep," Carys says sheepishly. "I just get really competitive when I drink. I don't actually think you're a prick, I promise." She gives me a friendly smile, her head tilting just enough to show how tipsy she is, even though she's been out of the game for quite a while.

"It's fine, Carys," I assure her. And it is fine because she's just being nice. I am a prick.

A prick with a heart but a prick just the same.
What was the most difficult scene to write?
Writing a book is kind of like giving birth. During the process, everything feels hard, but the minute it's over, everything seems wonderful. LOL. Maybe it's the fact we're in the middle of writing another story, but we can't think of anything! Our brains are MUSH.
Would you say this book showcases your writing style or is it a departure for you?
This is definitely classic Jiffy Kate. We're in New Orleans, which is where we love to be. There's a little angst mixed with a lot of humor, which is what we love to write.
What do you want people to take away from reading this book?
1. You can't outrun fate!
2. Love finds you in the most unlikely circumstances.
3. Family isn't always the one you're born into, sometimes, it's the one you create for yourself.
What are you currently working on? What other releases do you have planned?
We're currently writing our next book for Smartypants Romance. Our first book for SPR is coming out on October 29th! Stud Muffin is Book #2 in the Donner Bakery Series (the first book in what will be our Viking MMA series, if that makes sense.)
Thanks for blogging at HJ!
Giveaway:

A signed copy of Blue Bayou by Jiffy Kate
To enter Giveaway: Please complete the Rafflecopter form and Post a comment to this Q:

How do you feel about a marriage of convenience? Have you ever played Drunk Monopoly? LOL
Excerpt from Neutral Grounds:
A few seconds later, the stairway light flips on and then CeCe is there, walking toward the door. Her dark hair is in a messy bun on top of her head and she's wearing a pair of baggy sweats and a t-shirt that hangs off her shoulder.

When she opens the door, with a smile on her face, I wonder how I got so lucky… and how she got so beautiful. No one should be this appealing in sweats but fuck me if she's not the most gorgeous woman I've ever seen.

"You gonna come in or should I just grab you a plate to go?" she asks, leaning on the door frame with a peculiar expression.

Running a hand through my hair, I chuckle, shaking my head and then take a step toward her. When I lean in, using the door to trap her, she inhales deeply. "I'm definitely coming… in, that is. You look beautiful."

A breathy laugh escapes her as she maneuvers around me. Once we're both inside, she shuts the door and locks it—two deadbolts. On our way up the stairs, she pauses to set the alarm and then glances at me over her shoulder. "Don't judge my apartment, fancy pants."

"What?" I ask. "I'd never."

"Okay." Her tone says she doesn't believe me, but I'm telling the honest truth. I'd never judge CeCe, about anything. She could live in a cardboard box out back and I wouldn't look at her any differently.

I might insist she lives with me, but I wouldn't judge her.

Her sweet ass is swaying in my face, so I'm unable to form a coherent sentence in response.

When we top the stairs, CeCe stands back with an anxious look on her face. "This is it."

It's definitely small, but I can't help the smile that works its way onto my face, because more than that… it's her. It smells like her, mixed with the delicious aroma of spaghetti. It looks like her—simple and eclectic. Everything here feels like it holds significance, as if it earned its place, it means something.

Which makes me feel like I might mean something.
Excerpt. © Reprinted by permission. All rights reserved.


Book Info:
First comes marriage, then comes…love? Divorce? Let's pretend this never happened …
They say opposites attract and that couldn't be truer when it comes to CeCe and Shep. But what happens when the two most anti-marriage people in the French Quarter start enjoying the act?
CeCe
I never planned on getting married. After my dad deserted my family the day before my tenth birthday, and I watched my mother fall to pieces over him, I decided it wasn't worth the heartache. Then Shepard Rhys-Jones, who ghosted me two years ago, declares he needs to marry someone to claim his inheritance, and I drunkenly offer myself up as his wife.
He was the best I've ever had and now, he's all mine… but only for the next year.
Shep
I never planned on getting married. It was one business transaction I had no desire to close. Yet, here I am… sitting in a bar in New Orleans… seriously considering making CeCe Calhoun my wife. If we can manage to stay married for a year, I'll be one hundred million dollars richer and finally have the freedom to forge my own path, separate from the Rhys-Jones name.
She's the only woman I've struggled to forget, and she's finally mine. For now.
Is it possible for this fake marriage to be real?


Meet the Author:
Jiffy Kate is the joint pen name for Jiff Simpson and Jenny Kate Altman. They're co-writing besties who share a brain. They also share a love of cute boys, stiff drinks, and fun times.
Together, they've written over twenty stories. Their first published book, Finding Focus, was released in November 2015. Since then, they've continued to write what they know–southern settings full of swoony heroes and strong heroines.
Website | Facebook | Twitter | Instagram | GoodReads |