Today it is my pleasure to Welcome author
Natasha Moore
to HJ!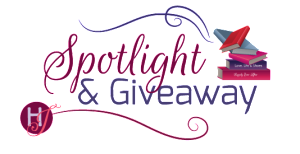 Hi Natasha and welcome to HJ! We're so excited to chat with you about your new release, Not Seeking Mr. Right!

Thanks for having me. I'm so excited to talk about Not Seeking Mr. Right, the first book in the Single Ladies of Lakeside series!

Please summarize the book a la Twitter style for the readers here: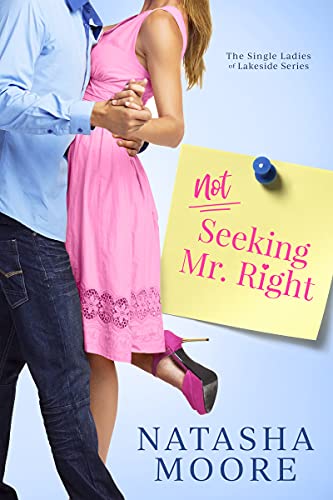 Forty-year old Ginny's life changes forever when she becomes pregnant from an amazing, rebound, one-night stand with twenty-five year old Josh.

Please share the opening lines of this book:
It was a really nice ass.
Firm. Totally bare. Sticking out the back door of a dented yellow Mini Cooper parked in the far corner of the Lakeside Country Club lot. Ginny Colburn wandered over to get a better look. The long legs were muscular with just the right amount of hair. The gravel in this back section of the parking lot had to be hurting his feet.
Please share a few Fun facts about this book…
This book is my first older woman/younger man romance.
It takes place in Lakeside, NY, the same small town as my Men of Lakeside series.
The Single Ladies of Lakeside throw Wine Wednesdays to the wind and call for Wine Nights any time they want, even though pregnant Ginny has to be satisfied with non-alcoholic alternatives.
I got to research yummy mocktails.
Ginny and Josh love throwing around unusual baby name suggestions.
What first attracts your Hero to the Heroine and vice versa?
Well, Ginny ran across a cute naked guy changing in the back of his car, so she was physically attracted to him immediately. Josh appreciated her ass in her snug purple dress right away. But when the banter began to fly between them, the sparks started and never stopped.

Using just 5 words, how would you describe Hero and Heroine's love affair?
Spontaneous. Surprising. Seductive. Satisfying. Secret.

The First Kiss…
Josh slid his hand in hers, tugged her through the patio door, and out into the gathering darkness surrounding the building. He didn't say a word until they were beyond hearing distance of the people on the patio. Then he turned to her in the shadows of an old maple tree.
He cupped her face, and the nearly full moon gave her enough light to see that his easygoing expression had disappeared, leaving an intense one instead. "I know we would enjoy each other. A lot." His gaze dropped to her mouth. "We have all night."
She drew in a breath, then leaned in.
He kissed her, softly sipping from her lips. He lifted his mouth, still cradling her face in his hands. "You're so sweet."
She licked her lips, savoring his taste. Craving more. More of his touches. More of his taste. He was talking about sex. She was thinking about it, too. All night.
Without revealing too much, what is your favorite scene in the book?
The one I'm going to share may seem like a small thing, but I think I love it so much because it wasn't in my first draft. My editor suggested adding a little more heat to the scene when Ginny has brought Josh home but before they go to the bedroom. It's fun and gives a good feel for their personalities:
"Follow me." She led him into a small, bright kitchen, grabbed a pod from a basket on the counter, and popped it into the coffeemaker. "You want coffee?"
"Do you have any decaf? Or tea?"
"Really?" She tilted her head, as if she were studying a different species.
"I try to avoid caffeine."
She took a deep breath of the coffee aroma wafting from the counter, then turned that satisfied smile on him. "Why would you want to do that?" Her voice was low, slow, and sincere.
He had to resist the urge to take her to the floor at that moment, but he'd promised not to push her. His mouth grew dry, and he had to clear his throat to speak. "It's not good for you."
She gave a lazy shrug, as if acknowledging that there were a lot of things that weren't good for you. "I need it to wake up in the morning…or to stay awake." She stepped close and pressed against him to show exactly why she wanted to stay awake.
He grasped her hips and tugged her closer. "I promise you won't need a stimulant while I'm here."
She combed her fingers through his hair and it made him shiver. "Are you saying you don't need additional stimulation, either?"
He swallowed. "You're definitely taking care of that at the moment."
"I'm doing my best." Gin slid her fingers up to cup his jaw. "So that's it? Caffeine's stimulating? Doesn't sound too bad."
He leaned in to run his lips along her throat. "And it's addictive."
She chuckled, her tongue playing with his ear lobe. "The best things are."
If your book was optioned for a movie, what scene would be absolutely crucial to include?
Oh, so many… but the scene where she tells her one-night stand, the young guy who just got his degree and is ready to take the world by storm, that he's going to be a father is very important:
Gin moaned and covered her mouth with the cloth, but she didn't throw up again. "I'm okay. Wait outside for a couple and I'll be right out."
He nodded, backed out of the room, and closed the door. He paced around the living room, looking again at the family photograph on the wall. The more he paced, the more he feared he knew what she'd called him over there to talk about. He didn't allow his brain to whisper the word.
He turned when he heard the door open. Gin had clipped her hair up off her neck. She looked like she'd freshened up, but she still looked a little washed out. She still had the towel and was twisting it in her hands. When she glanced around the room and avoided his eyes, he knew he had to be right.
"Tell me what's going on, Gin," he said through gritted teeth. Tell me I'm wrong.
She finally looked directly at him before she spoke. He froze, armored himself for bad news.
"I know neither of us planned this but…" She cleared her throat.
He took a step toward her, interrupting her. Like that would change anything. "Don't say it."
Rather than send him a look of regret or panic, she raised her chin, locking her gaze with his. "I'm pregnant. The baby's yours."
Readers should read this book …
if you love romances that are both fun and emotional. If you believe that love can happen at any age, and that people who want different things from life can still find their happy endings.
What are you currently working on? What other releases do you have planned?
I'm currently writing book 2 in the Single Ladies of Lakeside series.
When he moves back to Lakeside, Melanie tries to resist her attraction to Nick – her teenage crush, and the man who'd been married to her older sister.
Thanks for blogging at HJ!
Giveaway:

Comment below for a chance to win A $20 Amazon gift card.
To enter Giveaway: Please complete the Rafflecopter form and Post a comment to this Q:

Do you like older women/younger men couples? Why or why not?
Excerpt from Not Seeking Mr. Right:
Josh was more excited than necessary while he waited in the parking lot of the Lakeside community center. He didn't really give a damn about yoga, but he realized he gave a real big damn about Gin. His body reacted when her red, two-door Jeep pulled into the space next to his. Shit, he should have worn his baggy gym shorts to hide his erection, but he knew that wouldn't have been a good idea for some of the poses he might end up in. So he'd worn a pair of bike shorts and a T-shirt.
Gin stepped out of her car, and his breath whooshed out of his lungs when he caught a glimpse of her tight black yoga pants and fitted yellow shirt. No one would know yet that she was pregnant, but everyone would see her curves and long legs. His mouth watered, and he had to swallow as he approached the open back door of her vehicle where she was pulling out two yoga mats, one purple and one bright pink.
Mischief sparkled in her eyes as she handed him the pink one. "Only color they had left."
"I'm comfortable enough in my masculinity to practice yoga on a pink mat."
She huffed. "I'm not sure I'll be comfortable doing any moves. But let's give this a try."
They put their mats next to each other on one side of the room. There were maybe two dozen people there: men and women, young and old. Slender, heavy, and anywhere in between.
The atmosphere was actually relaxing, the music calming. A soft-spoken woman led the class, and since it was designed for beginners, none of the poses were too difficult. No, what was difficult was taking his eyes off Gin in those tight pants when she performed the moves he should have been paying attention to. And the sight of her long, bare arms stretching out in front of her reminded him of when they'd been wrapped around him. More than once he lost track of the instructions. Warrior Pose shouldn't have seemed complicated, but he was so engrossed in the fluid way Gin's body moved that his brain couldn't concentrate on anything else. And then there was the fact that it was awkward to follow some of the moves with an unyielding bulge in his crotch.
He finally forced his attention away from her and glanced around him. Closed his eyes as he sat with his legs crossed and back straight. He was going to have to research and memorize the correct names for all these poses. The deep-breathing exercises helped until he opened his eyes, glanced to his side, and saw Gin staring at him. Her eyes widened and dipped to his groin. The corner of her lips quirked. She'd been checking him out too. Sparks zapped between them like they had the first time they'd met.
Their final pose, Savasana, or corpse pose of all things, was basically lying back and relaxing. He handled that one just fine, and as he stood and picked up his mat, Josh realized he felt…good. Really good. Whether that had to do with the yoga or with being here with Gin, he wasn't sure. But it felt great.
"What do you think?" he asked her as she rolled up her mat. "Try again next week?"
Gin turned to him. "Absolutely." She leaned in to whisper in his ear. "And wear those tight pants again, please." They shared an amused smile. She was obviously relaxed and happy. But her smile only lasted a moment. A group of four women strolled by, and one of them, who looked vaguely familiar, said, "Oh look, girls. A cougar and her cub." They laughed and left the room.
He didn't care what they called him, but he knew the woman had said it to get to Gin. She froze and watched them leave the room. "Are you okay?" he asked. "Who was that?"
"Tracy Hernandez."
Of course. The woman her ex had left her for. Josh slung his arm around Gin. "Consider the source, Gin. Consider the source."
Excerpts. © Reprinted by permission. All rights reserved.


Book Info:
NOT SEEKING MR. RIGHT
Ginny Colburn can't believe she's been dumped by her wedding date.
And everybody knows it.
So when a cute, younger man serving champagne to the guests flirts with her, she decides to really give the guests something to talk about and flirts back.
But the incredible one-night stand gives her more than great memories.
A few weeks later, she's got a positive pregnancy test and the task of having to tell a guy half her age, "Congratulations, you're a dad."
Only he doesn't react the way she thinks he will at all…
Book Links: Amazon | B&N | iTunes | Goodreads |


Meet the Author:
Natasha Moore fell in love with the written word as soon as she could read. She started writing her own stories back in grade school and hasn't stopped since. After suffering through too many books with not enough kissing scenes, she discovered romance, and her addiction to happy endings was born. She's the author of over twenty novels, novellas, and short stories, and believes that stories of love and hope are important. Love can happen at any age and she often writes about vibrant and passionate characters finding love later in life. She's a snowbird and spends the winters in sunny Florida, missing her grandchildren but not the snow. The rest of the year she lives in beautiful western New York with her real life hero who is happy to tell everyone that he's her inspiration.
Website | Facebook | Twitter | | Instagram |