Portrait of a Scotsman by Evie Dunmore is the third book in A League of Extraordinary Women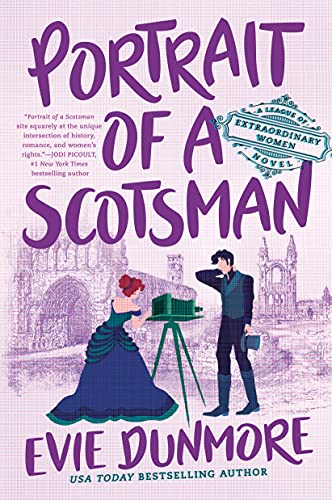 by Evie Dunmore. The series is based on a group of bluestocking women fighting for the women's movement. They are independent, smart, and are talented in their own ways. The book addresses several issues such as equal pay for women, child labor laws, women's rights, and many other issues that occurred during that time.
London banking heiress Hattie Greenfield had no interest in investments like her siblings. She was studying art at Oxford and working to program. Wanting to see Mr. Lucian Blackstone's art collection, she signs up for a tour under a bogus name and slips away from her guard to attend. Only to discover the tour had been canceled and a kiss from the notorious Mr. Blackstone. When they are caught in a compromising situation, they have no choice but to get married. She had always hoped to marry a friend, someone who would share his time with her, and discuss art with her. Lucian did not have any of the qualities she had always dreamed her husband would.
".. Because I cannot find it in me to regret it, I was a captor to you, but you have given me my only hours of true happiness. To me, you were the light in the dark place to which I'd bound myself."
Lucian Blackstone was one of the wealthiest and ruthless businessmen in London. He was known to ruin men financially, but he was trying to improve his reputation. He wanted to be included in society and gather enough power to help reform children's labor laws and have revenge against Lord Rutland for his family's death. Marrying Hattie would provide him an entrance into that sacred circle.
Evie Dunmore writes emotional, riveting, and engaging stories. It took a while for me to start enjoying the book because it started out a little slow but once it picked up, I was loving it. Unfortunately, the last few chapters ruined the book for me. I loved how Lucian and Hattie's met. It was interesting and I enjoyed watching their interactions before the wedding. I adored Lucian, while his reputation was bad, he worked hard to improve the lives of the miners and children. Putting Hattie in a position where they had to wed was wrong, but he still made her happiness a priority. He felt like he was not good enough for her since he did not meet any of the criteria for a husband she dreamed of.
Hattie's character was hard to like, she came off as spoiled and a snob. She was more worried about how things affected her and never took other's feelings into consideration. Hattie leaving Lucian, in the end, was bewildering. I don't understand why she reacted like she did when she read the news of Lord Rutland. She leaves Lucian and returns to London which thankfully he follows her and saves her life. Then she felt she needed to separate from him and go to the continent in order to "grow" as a person. Her reasoning of having no doubt that she fell in love with him because she was forced into marrying him was silly. Lastly, I feel like there was no connection between Hattie and Lucian. All the dialogue between them revolved around suffrage. I understand the series is based on a group of women fighting for their rights but that is all the book talked about. There was no romance in the story and I felt like all I was reading was a history book on suffrage.
Book Info: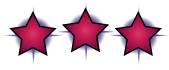 Publication: September 7, 2021 | Jove | A League of Extraordinary Women #3
London banking heiress Hattie Greenfield wanted "just" three things in life:
1. Acclaim as an artist.
2. A noble cause.
3. Marriage to a young lord who puts the gentle in gentleman.
Why then does this Oxford scholar find herself at the altar with the darkly attractive financier Lucian Blackstone, whose murky past and ruthless business practices strike fear in the hearts of Britain's peerage? Trust Hattie to take an invigorating little adventure too far. Now she's stuck with a churlish Scot who just might be the end of her ambitions….
When the daughter of his business rival all but falls into his lap, Lucian sees opportunity. As a self-made man, he has vast wealth but holds little power, and Hattie might be the key to finally setting long-harbored political plans in motion. Driven by an old revenge, he has no room for his new wife's apprehensions or romantic notions, bewitching as he finds her.
But a sudden journey to Scotland paints everything in a different light. Hattie slowly sees the real Lucian and realizes she could win everything—as long as she is prepared to lose her heart.
Going toe-to-toe with a brooding Scotsman is rather bold for a respectable suffragist, but when he happens to be one's unexpected husband, what else is an unwilling bride to do?