Today it is my pleasure to Welcome author
Reese Ryan
to HJ!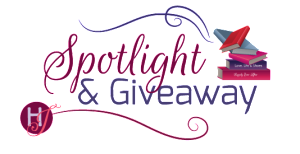 Hi Reese and welcome to HJ! We're so excited to chat with you about your new release, Just a Little Married!

Thank you so much for having me! It's always a pleasure to connect with fellow Harlequin Junkies.
Please summarize the book for the readers here: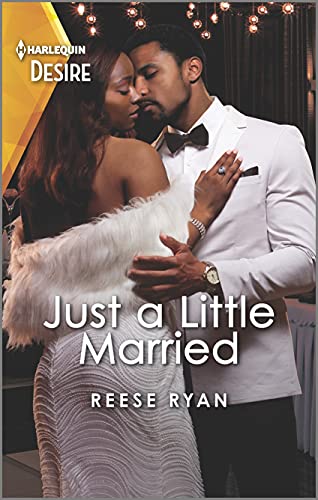 Philanthropic investment heiress Riley George proposes a mutually beneficial marriage of convenience to her first love—celebrity chef and restaurateur Travis Holloway. Travis is still holding a grudge over the way things ended when they were teenagers and the night that forever changed his life. But when Riley makes an offer too good to resist, they rekindle their connection and uncover the truth about the past.

Please share your favorite line(s) or quote from this book:
"So now I've graduated from being a long-term male escort to a straight up gigolo. Well, at least I'm moving up in the world."
Please share a few Fun facts about this book…
Just a Little Married is part of the Moonlight Ridge Trilogy, about three estranged foster brothers who find redemption, family…and love when they return to the luxe mountain resort in Asheville, where they were raised, to help their dad recover from an illness and to save the once posh resort from financial ruin.
Joss Wood proposed the project to me and Karen Booth while we were at the RWA Conference in New York in 2019, and we had a blast developing the series together.
I spent a ton of time researching recipes and writing food scenes that ended up getting cut because I wrote this book to about double the word count limit. So expect to see some deleted scenes shared with my newsletter list and Facebook group. LOL.
What first attracts your Hero to the Heroine and vice versa?
Riley and Travis first saw each other as kids when her wealthy family summered at the resort his father owned. And they got to know each other over the summers as they grew up. She was smitten with him the first time she saw him playing Battleship with his brothers in the resort's conservatory when he was about ten.
Did any scene have you blushing, crying or laughing while writing it? And Why?
There are so many emotional moments in this book. Scenes between the three brothers who need to reconcile, scenes between Travis and Riley as they come to terms with the past and their growing feelings for each other, and scenes between Travis and his father, among others. But one scene that really got to me was when Riley and Travis first begin to really connect again and she reveals why she's been so tortured with regret over the way things ended between them.
"I couldn't bear that our last conversation was me telling you I didn't want you in my life anymore." She dabbed the rapidly falling tears. "Nothing could've been further from the truth."
Readers should read this book….
Readers should read Just a Little Married and the rest of the Moonlight Ridge Trilogy (Homecoming Heartbreaker by Joss Wood and Best Laid Wedding Plans by Karen Booth) if they enjoy steamy, emotional stories filled with family and relationship drama.

What are you currently working on? What other releases do you have in the works?
My next release will be on December 28th when The Bad Boy Experiment—the final planned book in my Bourbon Brothers series—hits retail shelves. What I'm currently working on is the revisions for Book #2 in my Holly Grove Island sexy small town series: Return to Hummingbird Way.

Thanks for blogging at HJ!
Giveaway:

One commenter will receive a $10 Winner's Choice e-gift card from their choice of Amazon, Barnes & Noble, iTunes, or Starbucks.
To enter Giveaway: Please complete the Rafflecopter form and Post a comment to this Q:

Asheville and The Moonlight Ridge Resort hold a special place for both Travis and Riley. One of the reasons the series is set here is because I fell in love with Asheville when I visited the city many years ago. Is there a city or place that holds fond memories for you? Tell us in the comments.
Excerpt from Just a Little Married:
Travis followed the sound of Molly's and Riley's voices to the conference room. He gritted his teeth and tried to tamp down his conflicting feelings for his ex. Feelings he'd tried to erase long ago.

He'd lived in a world where Riley George no longer existed, and it had suited him just fine. So if he hadn't been seated when Riley walked into that restaurant, seeing her again would've knocked him on his ass.

She was still stunningly gorgeous. In fact, she'd gotten more beautiful. And while she'd always had an enticing figure, her fuller curves were tantalizing.

Don't even think about it.

Travis shook his head, trying to jostle the vision of Riley in that little skirt from his brain.
Riley George was a potential client who could help accelerate their plans to rebrand Moonlight Ridge and make it relevant again. She was a means to an end, as he'd obviously been for her.
Travis stepped through the open door and Riley's gaze immediately met his. An unsettling warmth spread through his chest.

"Thanks for meeting with me, Travis. I realize you have a lot on your plate right now."

"I do, but Moonlight Ridge is a top priority. So I'll do everything in my power to ensure this event exceeds your expectations." He accepted a document from Molly that laid out the specifics of the event.

He froze when he saw the name of the charity.

"You said this was one of your favorite charities." Travis glanced up at her.

"It is. They do important work and the organization is well run."

The organization helped teenagers who'd aged out of the foster system transition to life as independent adults. It was a charity he often supported, too.

Travis was aware of how lucky he and his brothers had been. Countless older kids in the system never found families. And transitioning to adulthood without a support system wasn't easy, so the work this organization did was vitally important.

"How long have you been working with this charity?" It wasn't relevant to this meeting or his ability to plan the menu. Yet, he needed to know.

"I began volunteering for them as an undergrad. When I started working for our family's foundation, I insisted we make it one of our top-tier organizations," Riley said.

What kind of head game is she playing?

She'd known that he'd come to Jameson as a foster child. Was that why she'd chosen this nonprofit?

"It's an organization that's important to all of us here, too." Molly placed a gentle hand on Travis's arm, bringing him out of his temporary daze. "So rest assured that we'll all work hard to ensure that this event is spectacular and goes off without a hitch."

Travis gave his sister-in-law a discreet nod of gratitude for getting him back on track.

So Riley and the George Family Foundation had a charitable streak. That didn't mean they were nice people. And it certainly didn't mean he should let down his guard.
Excerpt. © Reprinted by permission. All rights reserved.

Book Info:
She needs a husband…fast.
Could her former flame be perfect for the job?
To claim her inheritance, philanthropist Riley George needs to tie the knot—now! Desperate times call for desperate measures, so she turns to Travis Holloway—the celebrity chef catering her gala and her ex-lover. Can she make him an offer he can't refuse without giving in to an attraction she can't deny?
If Travis can keep things strictly business, he'll save his family's luxury resort. But it's never been about business with Riley, only pleasure. And this agreement on paper is about to tempt them into reckoning with the past…
Book Links: Amazon | B&N | iTunes | kobo | Google |


Meet the Author:
Reese Ryan writes sexy, emotional romance with captivating family drama, surprising secrets, and a cast of complicated, sometimes messy, characters. And she's the host of Story Behind the Story—her interactive YouTube show where romance readers and authors connect.
A Midwesterner with deep Southern roots, Reese currently resides in semi-small-town North Carolina where she's an avid reader, a music junkie, and a self-declared connoisseur of cheesy grits.
Website | Facebook | Twitter | Instagram | GoodReads |