Today it is my pleasure to Welcome author
Natasha Anders
to HJ!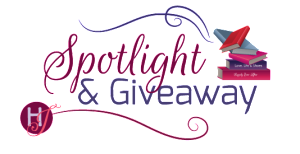 Hi Natasha and welcome to HJ! We're so excited to chat with you about your new release, Nothing But This!
Please tell us about your newest release. What inspired Nothing But This?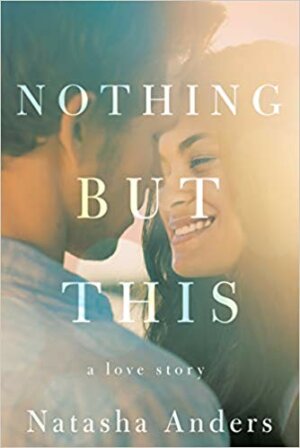 Hi! Thanks for having me back to chat about Nothing But This. This book is a very angsty and emotional read. My hero has made a terrible mistake and has lost his wife and daughter because of it. This is the story of how he tries to win them back.
It's hard to say what inspired this book. The idea had been simmering away in the back of my mind for so long, I can't pinpoint where it came from. Sometimes it just happens like that.

Would you say that this title is similar to your other books, or is it a departure for you?
I think it's similar to my first two books, The Unwanted Wife and A Husband's Regret. It's a second chance romance featuring an almost irredeemable "hero" who has seen the error of his ways and fights to earn back his wife's love and forgiveness.

What kind of research did you do for this book?
My heroine, Libby, is a pastry chef and I had a lot of fun checking out interesting desserts. I never used my oven for anything other than heating stuff before, but I tested several cake and biscuit (cookies, sorry) recipes while writing this story. Some of them didn't turn out quite right, but I think I'm able to whip up a decent chocolate cake now. I also did a lot of reading up on what it takes to run a successful restaurant and how different chefs operate their kitchens. It's fascinating stuff. There is so much information out there, I kind of chose what worked for me and my characters.

Which character do you relate to the most for in this book

?

That's a difficult one. I think writers tend to put a bit of themselves into each character, but in the end I suppose Libby is the character who resonates most with me. She has to be tough because, as a new mother, it's expected of her, but she's also deeply vulnerable and scared of facing her massive responsibilities alone.

When did you know you wanted to be a writer? How did you hone your skills?
I always knew. Well not in the sense that I wanted to do it professionally or anything… but once I learned to write, I was always making up little stories. I think the first story I wrote was about a group of kids who travelled around the world in a hot air balloon. I think I was eight or nine when I wrote that one. 
As for honing my skills, I think the best way to do that is to keep writing. I also often attend workshops and writing retreats with fellow South African romance writers. It's always fun to learn more about the craft.

What's the most challenging aspect of writing? What is the most rewarding?
I think it's very challenging to come up with fresh ideas. You want your books to have your signature but you don't want them to be too samey. It's tough to maintain that balance of coming up with something new and interesting in an attempt to attract new readers, while simultaneously keeping your loyal readers happy. 
Most rewarding is definitely hearing from readers who have enjoyed my books. Followed closely by actually seeing my work out there in the world.

What's next for you?
On to the next story, another couple to put through the emotional wringer. This one is darker and a slow burn romance, that I'm hoping will simmer with some off the charts sexual tension.

Thanks for blogging at HJ!
Giveaway:

eBook: Nothing But This (The Broken Pieces) by Natasha Anders
To enter Giveaway: Please complete the Rafflecopter form and

Leave a comment with your thoughts on the book…
Book Info:
It's always been complicated between Libby Lawson and Greyson Chapman—and married life isn't any simpler. But when Libby gets pregnant, she at last sees a bright future ahead. There's just one problem: Greyson says he's sterile.
Furious, Greyson abandons the young family. Equally furious and deeply hurt, Libby cuts all ties with him. After all these years, it seems their relationship has finally expired. But love is resilient and endures even when you don't want it to. Greyson still longs for Libby, and though Libby's heartbroken by Greyson's lack of trust, she holds out hope for a complete, happy family.
And so they embark on the journey back to each other, wary of all the obstacles between them. It's been a long road already—one strewed with fear, doubt, and misunderstandings. Will they keep looking to the past, or will they look to each other and walk hand in hand toward a broad new horizon?
Meet the Author:
Natasha Anders was born in Cape Town, South Africa. She spent the last nine years working as an assistant English teacher in Niigata, Japan, where she became a legendary karaoke diva. Natasha is currently living in Cape Town with her temperamental and opinionated budgie, Sir Oliver Spencer, who has kindly deigned to share his apartment with her. Please feel free to contact her (or Oliver) on Twitter @satyne1.
Website | Facebook | Twitter | GoodReads |