Today it is my pleasure to Welcome author
Justine Davis
to HJ!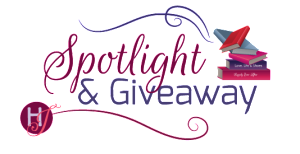 Hi Justine and welcome to HJ! We're so excited to chat with you about your new release, Once a Cowboy!
To start off, can you please tell us a little bit about this book?: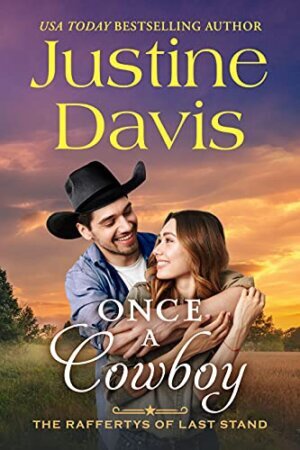 Leather craftsman Rylan Rafferty grew up in a solid, loving Texas ranching family, and as a result is self-confident in every aspect of his life—except his art. Photographer Kaitlyn Miller grew up in a dysfunctional family with an abusive mother, and has no self-confidence in anything—except her art. Rylan is also wildly, impossibly gorgeous, but thanks to his heroic, KIA father—the man he thinks of as the real artist in the family, the one he could never live up to—he knows how little that means. Kaitlyn, thanks to her beautiful, alcoholic mother's derision, sees herself as utterly plain, and without her camera in her hand worthy only of fading into the background.
Ry sees past this façade with his artist's eye for the truth, but convincing Kaitlyn he sees the quiet beauty in her will be as difficult as accepting his own talent is as real as his father's had been.

Please share your favorite lines or quote(s) from this book:
Many of my favorite quotes from this book (and the entire series) are the wisdom passed down by Kyle Rafferty, the father who was KIA overseas. Like this, to Rylan:
You've got that magic, son, that attracts people. When you get a little older it will attract women. A certain kind of man will use that as a weapon. Don't ever become that kind of man.
And about Rylan's artistic talent, which they shared, although Ry doesn't believe it:
You've got a gift, son. It can enrich your life or make it hell. What it can't be is ignored. Trust me, I tried.
From Kaitlyn, about her too charming, big city boss, Jillian:
"But Kaitlyn would never fall for it because she knew what was underneath the charm, and it had scales."
What inspired this book?
My own love of photography is always a source of inspiration, as it was here for Kaitlyn, and I completely understand her reasons. Rylan the artist was inspired by someone dear who was once in my life, and I still have the belt he carved for me many years ago. Last Stand itself is an inspiration; it's the kind of place I wish truly existed, because I'd move there in an instant!
How did you 'get to know' your main characters? Did they ever surprise you?
Since this is the second book in the series featuring the Rafferty family, I already had an idea who Ry was. And more importantly, why he was the way he was, so determined that he was not an artist but "merely" a craftsman. Kaitlyn was drawn from someone in real life, and who was lucky enough to find the one who believed in her. What surprised me was Nick, her mentor and surrogate father—I'd written nearly a full page about him before I realized I'd never planned on him at all, yet he's crucial. I love when that happens; for me, it's one of the joys of being an "into the mist" writer.
What was your favorite scene to write?
The most difficult scene, for a couple of reasons, was the one where Rylan forces Kaitlyn to confront the truth about her mother. It was difficult to find the balance because she's limited herself so much, because of her far-from-loving family background, while he's coming from the most solid, loving family she's ever encountered. But he loves her and he knows it has to be done.
"That's it, isn't it? It isn't just that you don't drink, you don't want to be anything like her in any way, so you actually try to be the plain you keep calling yourself." He could tell by the way she wouldn't meet his gaze that he was right.
"I am plain. I don't have her looks, or her charm."
"I'd argue that, but more importantly, you have none of her weaknesses either." Her head came up sharply. And as he looked into those eyes the next logical step hit him. "And that's why you're always behind the camera, so you never have to be in front of it."
She sucked in an audible breath, and still avoided his gaze.
If you're going to do it, do it right. Mom's oft-given advice echoed in his head. And he took the next plunge.
"And I assume she managed to blow all the money she must have made from that? And didn't make any provisions for her daughter?"
Kaitlyn shrugged, but still didn't look at him. "I was eighteen then. An adult."
"So is she, but you're paying for her rehab."
"That's different."
"She convince you of that?"
"No."
"Then who? Your father?"
She winced, and he almost regretted saying it. Almost. "Yes," she finally said, barely above a whisper and she never took her eyes off the painting. "He said she was…different. Fragile. Special. And needed to be looked after."
"Is that why he stayed with her? Because he thought she needed looking after?"
"Probably."
"And look what it cost him."
That struck hard, because she finally turned on him. "You think I don't know that?"
He found himself welcoming the snap in her voice. "He made the decision to stay with her, Kaitlyn. Just like you've made the decision to let her keep deciding who you are."
What was the most difficult scene to write?
The scene where Kaitlyn confronts her mother at last, with Rylan by her side. It was very satisfying to have this woman who'd been so hesitant all her life confront and shed the reason she was that way.
"Shut up," Kaitlyn said, with utter calm.
Her mother blinked. "What did you say to me?"
"You heard me." She nodded at Ry. "I'm only here because he wanted to meet you."
"Well of course he did," she said, the insult apparently forgotten.
"She reminds me of someone," Ry said, looking only at Kaitlyn. "Same sort of self-centered, undeserved high opinion of herself."
Kaitlyn couldn't help it, she laughed out loud. She looked back at the woman who had made her life so miserable. "I'm not bailing you out. And I'm never helping you again. You're a lost cause, and this is me, washing my hands of you."
"How dare you! You'll be sorry for this—"
"She will not," Ry said, and his voice was so icy cold even her mother stopped to stare at him. "And I'm here to warn you, you pitiful excuse for a human, that if you ever, ever hurt Kaitlyn again, physically or emotionally, you'll answer to me."
Kaitlyn had never seen her mother so stunned. Ry was looking at her as a person looked at a cockroach. And then, utter disgust on his face, he shook his head.
"How on earth did you ever have a beautiful daughter like her? You've got to be the ugliest person I've ever met."
Kaitlyn smothered a gasp. She was certain she'd never told him her mother's usual lament, about how a beautiful woman such as herself had ever had such an ugly child. But somehow Ry had known exactly what to say. And Kaitlyn knew she would treasure the memory of her mother's shocked expression for a very, very long time.
Would you say this book showcases your writing style or is it a departure for you?
Since this is book three in a four book series, it's not a departure but a continuation. I've always wanted to be a good storyteller more than a stylist, and after 100 or so books from Westerns to space opera, I think I've got it honed down to where I want it. Not that I can't still take a wrong turn here and there, of course! Also the rhythm of the words is very important to me, both the phrasing and the word choice. So while the subject matter may vary—sometimes widely!—the "voice," as they call it, is hopefully consistent.
What do you want people to take away from reading this book?
Mostly that we never see ourselves as others see us. What you dislike about yourself, or where you feel you're lacking may be something someone else admires above all else. And that all the outer trappings and lucky genetics in the world don't matter if you're ugly inside.
What are you currently working on? What other releases do you have planned?
At this moment I'm working on the edits of the final Rafferty book, Cowgirl Tough, which will be out in April, and pondering a possible new series set in Last Stand. Also starting a new book in my Cutter's Code romantic suspense series, featuring that reader-favorite clever canine who goes from detective to matchmaker with ease; the next one, Operation Payback, will be out in August. Also working on a return to something I love but haven't done in a while, a series with just a touch of magic. So needless to say, my days are full!
Thanks for blogging at HJ!
Giveaway:

An ebook copy of Once a Cowboy & 3 Tule ebooks
To enter Giveaway: Please complete the Rafflecopter form and Post a comment to this Q:

Are you a purist on your romance reading, as far as content? Do you mind a little touch of magic in what's otherwise a straight contemporary romance?
Excerpt from Once a Cowboy:
Kaitlyn Miller was glad she'd gotten here early. She liked to check out job locations beforehand, and the town of Last Stand, Texas, was proving well worth the time. She could see she'd be breaking out her camera equipment long before the actual assignment that had sent her here began. The job didn't start until Wednesday—probably because Jillian, her self-appointed boss, needed the time to sober up from a no doubt hellacious New Year's weekend—so she had a couple of days to soak up the atmosphere.
Jillian Jacobs would laugh at the very idea of a town this small having atmosphere at all; she'd lived years in New York City, and that was her idea of atmosphere. Kaitlyn agreed with what her father used to say about big cities, that you didn't really live longer there, it just seemed that way.
Kaitlyn had spent her childhood—the idyllic time before the storm—in a town even smaller than this. And she'd never gotten over missing it. She knew intellectually that it was the time of innocence and peace she was really missing, but her heart wasn't having any of that logic. She simply always felt the pressure ease when she got out of downtown Austin and into the places that felt more like home to her, more like the Texas she knew and loved.
Last Stand was exactly the kind of place she thought of when she started feeling crushed in the city. The kind of place she'd love to live in again. And as soon as she got out of the financial hole she was in, she would. That the hole was not of her digging didn't make it any easier, however.
She parked the car she'd rented on Jillian's instructions—the woman didn't just want the big luxury sedan, she'd wanted it in a particular shade of green—on Main Street in front of a bakery called Kolaches where another, nearly new model of her own personal, tired compact SUV was just pulling out. The driver, a woman with pale blonde hair—a color as eye-catching as her own blah medium brown was overlookable—and a wide smile waved at her as she freed up the space.
And that, she thought as she got out of the car, was what she missed amid the hustle and bustle of the city. Among many other things.
However, taking this parking space might have been a mistake. She'd just caught a whiff of luscious, irresistible scent coming out of the bakery. It smelled sweet and felt warm and was a greater lure than she could resist. It was an indulgence she usually wouldn't allow herself, but one more deep breath of the aroma and her willpower crumbled.
One luscious cinnamon roll later she was walking down Main Street, looking at everything, her smile widening at the homey rightness of it with every step. She found herself grinning at the western wear store named Yippee Ki Yay, then looked across the street at the elegant Carriage House and the adjacent patio with tables and umbrellas. Then her gaze snagged on the statue in front of the library up ahead. Always curious about such things she headed that way.
She hadn't realized the name of the town stemmed from an actual battle. The date and a paragraph summary were on the plaque on the base of the statue. Kaitlyn wondered if there was a full history somewhere in the big, two-story stone library. She would bet yes; it was too interesting a story not to be told in depth.
The name on the statue's plaque, Asa Fuhrmann, reminded her of the German heritage of this area. But the story beneath the name made her think of heroism everywhere. Making a desperate run for ammo for the locals holed up in the only stone building around, the saloon, fighting despite the odds, definitely qualified. She found herself letting out a sad breath when she read that the wound he'd suffered in the process turned out to be fatal. She hoped he'd hung on long enough to know they'd won. Thanks to him.
And speaking of heroism, according to the second, smaller plaque next to a spot where a sizeable chunk had been gouged out of the statue's pedestal, more had occurred on this very spot. Last Stand's police chief apparently had the same kind of nerve the man immortalized here in bronze did. And she smiled at that.
We grow them tough in Texas.
She walked to the saloon, which was not yet open, and read the more detailed history of the battle there and stared in amazement at the bullet holes still visible in the stone walls of the building. She was definitely going to check out the library. She saw the coffee shop in the next block but decided her wallet couldn't handle both an expensive concoction and the cinnamon roll. No, convenience store coffee was going to be the best she could manage.
She headed back the way she had come, pausing again to look at the front wall of the saloon, wondering if that really was some kind of bullet lodged at the bottom of one of those holes in the stone. And wondering how she herself would hold up in such a situation. Considering how'd she'd done amid the chaos her life had become when her childhood had come to such an abrupt end, she guessed not so good. If it hadn't been for Nick…
She stopped in front of the western wear store with the smile-inducing name. And saw something she'd missed the first time. A placard in the window, indicating they had a few one-of-a-kind belts by local craftsman Rylan Rafferty back in stock.
Local craftsman. A rather mundane appellation for the kind of artistry she'd encountered in Austin a couple of months ago as she killed time waiting for her highness to arrive. She'd seen the saddle Rafferty had made for the former governor on display. When the assignment for this article came up, she'd recognized the subject and had accepted immediately, even if it meant working with Jillian again.
She glanced at her heavy watch and saw it was a little after nine. A chronograph, her engineer father had called the timepiece, and she wore it to honor him. It was a bit early to check into her room at a local B&B. She noted the store would open at ten. But the library was open now, so she turned around and headed back that way.
She was admiring the texture and solidity of the stone building, wondering when it had been built, when she reached the front door. Belatedly she realized someone was there, holding the door for her.
"Thank you," she said, stepping through quickly. Even at five foot eight she had to tilt her head back to meet the man's gaze. Deep blue eyes, shadowed by the brim of his dark gray cowboy hat, studied her rather intently for a stranger. But she had noticed the badge clipped to his belt, so assumed it was nothing more than his job. Just as it registered that he looked vaguely familiar, he nodded, tipped the brim of the hat to her in classic hat-etiquette fashion, and started to exit.
"See you tonight, Chief!"
The cheerful farewell from the woman just inside sounded rather teasing. She saw the man look back at the woman and roll his eyes. But he was smiling. Then what she'd said registered. He seemed young for that job, but he sure fit the bill for storybook handsome hero. And the hero part truly fit, if he was the man named on the second plaque out front.
"Chief?" she said to the woman inside as the door closed behind him.
The young woman had long, medium-brown hair close to her own shade, but with a rather startling bright red streak down one side that belied her staid attire of a businesslike white blouse and black skirt. She smiled, a warm, genuine smile. "Also my brother-in-law, so I get to rag on him. Welcome to the Last Stand library. I'm Joella Highwater. Looking for anything in particular?"
Highwater. The name on the plaque. Which answered her question; the man was the hero in question.
Kaitlyn gestured back out toward the statue. "The whole story behind that," she said. "I assume you have something?"
The woman's smile widened. "Oh, do we ever. In fact, you just passed part of it."
"Part of the story?"
"His family was part of the last stand."
She blinked. "Wow. And still here?"
"Lots of the descendants of the original fighters are. The Highwaters, the Herdmanns, the Raffertys, the—"
"Rafferty?"
The woman nodded. "Also one of the founding families, and they still live on their ranch a ways out of town."
It wasn't that common a name—it had to be the same family. And they were supposed to go to his studio, on a ranch nearby. "Is that…Rylan Rafferty's family?"
"Yes, it is," she answered. "You know him?"
"Only his work. I'm here to help do a story on him for Texas Artworks."
"I heard about that. I was surprised he agreed to it. He usually avoids the limelight."
Kaitlyn smiled at the oddity of that in this day and age of revolving fifteen minutes of fame. It was another reason she'd agreed to come do the shoot for the article, to meet an artist who didn't want publicity. "Rumor has it someone in Austin put in a call to suggest it to the magazine, and the magazine in turn dropped that name when they contacted him."
"Ah. A little famous person pressure. The former gov, maybe. Rylan likes the guy, and not just because he was a real boost to his career."
And she liked this woman, Kaitlyn decided. Friendly yet professional, and that crayon-red streak in her hair suggested she wasn't the stereotypical librarian. She led Kaitlyn to the library wall just inside the front doors, where there were three shelves labeled "Local Interest." Along with tourist guides and biographies of famous people from the town there were paper copies of what appeared to be the local paper, titled The Defender, which she supposed hearkened back to the battle the statue commemorated. The next two shelves were full of history books both old and new, first shelf Last Stand, second shelf Texas.
"If you want the most concise history of what happened at the last stand, this is your best bet," Joella said, pulling out a slim volume bound with a cover that was a facsimile of the famous Lone Star flag. "It covers only Last Stand and was co-written by one of our history teachers at the high school, whose family was also there. Her co-writer was Shane's—the current chief you just met—father, who was also our police chief before his death, and a very knowledgeable history buff as well."
Kaitlyn hesitated about offering commiseration on the death, but it didn't seem expected and might be out of place under the circumstances, so she didn't.
"Now, if you prefer your learning live," Joella went on, "and since you'll be out at the ranch anyway I assume?" Kaitlyn nodded. "Then you've got a built-in source for all the history you could want. In fact, if you want every little detail of what happened here, Maggie Rafferty, Ry's mom, is the one to ask. She knows our history inside and out."
"Good to know," Kaitlyn answered with a smile. "Thanks."
"I'll leave you to it, then."
The book was quite readable and infused with the great respect the authors had obviously felt for their town's history. Occurring between the Alamo and San Jacinto, chronologically if not geographically, it had happened when a wandering contingent of Santa Anna's troops had decided to widen their reach and take the little outpost, which at the time consisted of a blacksmith, a trading post, and the saloon. The saloon being the only structure offering any chance of survival—by then the locals knew about the slaughter of the defenders at the Alamo—those who could get there holed up in the stone building and made their stand. Thanks to the likes of Asa Fuhrmann, and those other names Joella had mentioned, including the Raffertys, those Texian fighters had held out long enough that the far bigger and better-armed troop decided the small outpost wasn't worth any more lives. And after winning, those fighters had decided to stay and make lives on the ground they'd fought for.
It was the kind of history that made her proud to be a Texan.
It was the kind of history that made her sometimes doubt if she was up to the standard.
Excerpt. © Reprinted by permission. All rights reserved.


Book Info:
He's a cowboy through and through…
Rylan Rafferty was a cowboy long before interest in his leatherworking artistry and saddle making for the rich and famous catapulted him to national fame. He values his privacy, so when a popular Texas magazine wants to feature him, his first inclination is to run. His military father who died in combat when Rylan was a teen was the artist, not him. But then he meets the photographer, and Rylan suddenly no longer wants to bury himself in his work.
Kaitlyn Miller values three things above all else—the memory of her father, her photography, and the mentor who first handed her a camera. Her beautiful but flawed mother may have chipped away at her self-esteem as a child, but Kaitlyn has confidence in her work. So she's thrilled to be back home in Texas for her first big break—a photo shoot of a local Last Stand artist.
When plain Kaitlyn collides with gorgeous Rylan, unexpected sparks fly. But can he convince her that her generous heart and artist's eye make her more than beautiful to him?
Book Links: Amazon | B&N | iTunes | Kobo | Google |


Meet the Author:
USA Today bestselling author of more than 70 books, (she sold her first ten in less than two years) Justine Davis is a five time winner of the coveted RWA RITA Award, including for being inducted into the RWA Hall of Fame. A fifteen time nominee for RT Book Review awards, she has won four times, received three of their lifetime achievement awards, and had four titles on the magazine's 200 Best of all Time list. Her books have appeared on national best seller lists, including USA Today. She has been featured on CNN, taught at several national and international conferences, and at the UCLA writer's program.
After years of working in law enforcement, and more years doing both, Justine now writes full time. She lives near beautiful Puget Sound in Washington State, peacefully coexisting with deer, bears, a pair of bald eagles, a tailless raccoon, and her beloved '67 Corvette roadster. When she's not writing, taking photographs, or driving said roadster (and yes, it goes very fast) she tends to her knitting. Literally.
Website | Facebook | Twitter | Instagram | GoodReads |