Today it is my pleasure to Welcome author
Terry Spear
to HJ!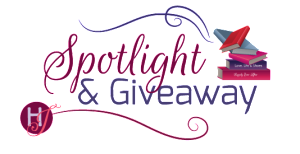 Hi Terry and welcome to HJ! We're so excited to chat with you about your new release, The Best of Both Wolves!

Hope you have a great start to the New Year!

Please summarize the book for the readers here: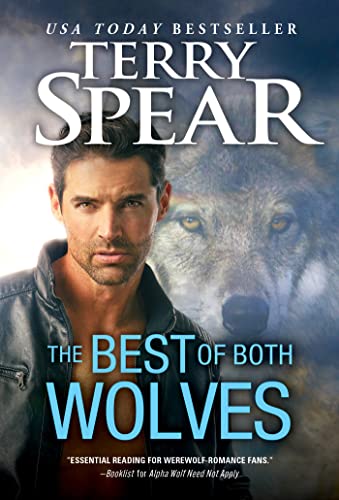 Sierra Redding is on her way to her new job as an art teacher for a red wolf pack in Portland, when she thwarts a break-in at her hotel. She's just in time to see the would-be thief and sketch him for detective Adam Holmes, earning her a job with the police department as a sketch artist, and bringing her closer to the handsome investigator… But she's still dating a wolf back home. The problem with the thief isn't going away though, and Adam has every intention of ensuring Sierra remains with the red wolf pack in Portland and doesn't return to Texas to be with the old boyfriend and is safe from the thief she witnessed in her room.

Please share your favorite line(s) or quote from this book:
Suddenly, there was a knock at the door. His first thought was that someone needed help because of the storm. Hopefully Sierra wasn't a target for Dover Manning's continued harassment.
"Expecting someone?" Adam asked, ready to protect her. He was off his barstool in a hurry.
"No, I'm not expecting anyone." She went to the door and looked out the peephole. "Ohmigod, it's Richard." And she didn't say it in a good way.
"Oh," Adam said and returned to his seat.
She sounded shocked and not happy about it in the least. What in the world was Richard doing here? But would she finally break it off with him?
Please share a few Fun facts about this book…
I love adding true facts in my books and in this one I added a tornado in Portland, Oregon area, to which my editor said they didn't have them. And that's the fun of doing research, to share things that most would never think would happen. Truth can be stranger fiction. In 2019 they had a tornado in the area, 3 in 2020 (Seattle, Portland had more tornadoes in 2020 than parts of Kansas), and in 2021, 1 tornado.
Also, I used the story ideas of true hotel robberies and created my own scenario. I watch a lot of true crime stories to get ideas.
While I work, I drink lavender tea and sometimes listen to 300 Best Epic Mix Music for motivation.
What first attracts your Hero to the Heroine and vice versa?
Adam is interested in Sierra from when she first joins the pack–she's smart, and fun to be around, but she's still seeing a guy back in Texas, when he would like to change that scenario soonest. Sierra thinks Adam is a hot red wolf and loves that he serves and protects as a police detective and she's glad he offers her a job as a police sketch artist after she witnesses a robbery. She adores him for attending her adult art classes too–despite his lack of innate artistic talent.
Did any scene have you blushing, crying or laughing while writing it? And Why?
I have a lot of fun playing with the wolves and here they are–her finally convincing him to play with her and it always makes me laugh.
She waited for Adam to run off so she could nip at his tail for a while, but he was panting, smiling at her, giving her the evil wolf eye. He wasn't going for it. Fine. Next time, she was chasing him!
She raced off and he tore off after her. Give me a head start the next time!
He nipped at her tail and she rounded on him. They weren't going to get very far like this. But what did they care? They were having a blast.
Readers should read this book….
To have fun, to solve the mystery, to enjoy the romance, to become part of the world of wolves and be one with them.
What are you currently working on? What other releases do you have in the works?
While the Wolf's Away is the next white wolf novel, coming May 24–David Davis's story and we have another red wolf Christmas story coming up in October. Currently, I'm working on a Wolff sister's novel, then a Highland wolf Christmas novel. I'm also finishing The Emerald Isle of Mists, the third book in a trilogy that I haven't had time to write in forever! I hope to have that done early in the new year.

Thanks for blogging at HJ!
Giveaway: Cougar's Mate–ebook open internationally
You Had Me at Wolf–print book, US only
To enter Giveaway: Please complete the Rafflecopter form and Post a comment to this Q:

If you had a wolf in your life, what would your new year goal be?
Excerpt from The Best of Both Wolves:
"Okay, look, yeah, we still need a police sketch artist when someone hasn't caught the perp's face on a cell phone or a security video hasn't captured it. So then wit-nesses can help you create the person's image on a sketch pad. And you do a damn good job at it. But when you don't have a witness sketch to do, we really need you to do a different kind of sketch, one to identify the victim in-stead."
"As a forensic sketch artist working from deceased fa-cial photos from the crime scene or the morgue, sure. What happened to Willy Blanchard? He always worked those cases." She would much rather do sketches of crim-inals based on witness accounts. She hoped Willy hadn't been fired.
"He retired. No notice, just said he had grandchildren on the way and he needed to leave. Usually we get two weeks, but he's taken leave for the last two weeks. We need you to fill the vacuum that he left behind. Now, I know you can do it because you're a damn good artist. So you've got your first case. Willy always went out to the crime scene and took his own photos and measurements. Detective Holmes will take you out there. He's waiting on you now."
"What about the witness I was supposed to sketch for?" That was what her boss had called her in for. Some-times she had a one-­track mind.
"The witness's mother called and said she would bring her in later today."
"Okay." Sierra had no idea if she could create a face from a dead body if it had deteriorated a lot. She hated that she might draw something that was so unlike the person who had died that someone might think it was their beloved missing family member or friend when it wasn't. Or if she couldn't draw it well enough, that no one would be able to recognize the body.
She had never been involved in gruesome work with dead bodies. Her real love was creating art. Not like this kind of art. She shuddered.
She was so glad Willy hadn't been fired though.
"All right, I'll do the best I can. I love working part-­time on the witness sketches so I just want to do the full-­time job until you can find a replacement for Willy's position." She didn't want to give up the part-­time job because it gave her real purpose.
"We can do that. But if you decide you like the ex-panded benefits and money working full-­time before I find someone else to replace Willy, the job is yours."
"Okay, thanks."
She figured after she did one sketch of a cadaver, she would be history as far as forensics sketches went. She had enough money from her army retirement so she wouldn't be hurting for a paycheck. Maybe she could work for a different police department if the bureau hired someone else full-­time and they didn't need her here any longer.
"I appreciate that you're helping out since Willy left." The chief sat back in his chair and folded his arms across his chest, his mouth a grim line. "You're good at what you do, and once you start a thing, you have to finish it. You know the families and friends, not to mention the police and the victims, need all the help we can give to identify the bodies we find."
"There are more than one?" She envisioned a mass grave of thousands of bodies.
He cast her a small smile. "Only one in the field. For now. Get your feet wet. See how it goes. But I'm telling you right now, I have every faith that you can give us a good idea of what the man looked like, a hell of a lot bet-ter than what we have now, or I wouldn't have asked you to do this. I want to see what you come up with after you have a chance to do it," her boss said by way of dismissal.
"All right. I'll give it my best shot."
She left her boss's office and saw Adam coming into the bureau. He solved cases involving anything from rob-beries to kidnappings to carjackings, and he was always needing her to do a witness sketch for him. "I hear you need me to see a dead body."
"Yeah, sorry about this, Sierra. I know how you feel about it." Adam was dressed in a dark suit and was al-ready wearing a raincoat.
"It's not your fault that Willy decided to retire." On the way out, she grabbed her raincoat and the camera bag containing the bureau's camera Willy had used. "What is this case about?"
"This one involved a carjacking. The driver crashed in-to a tree and flew out the front windshield, and his face was shredded badly. Sorry, Sierra. Truly. I wish Willy had handled this one before he left. We don't have any video on the carjacker and no way to identify him, so we really need your help with this."
"Okay, I'll do my best. The boss said you told him last night that I returned home from my vacation early."
Adam smiled down at Sierra. "He did, did he? He told me last night that he heard you had returned. You know him. He seems to know everything about everyone on the force before we even do."
"True."
Adam glanced down at her high heels and raised his brows. "You might want to wear some more sensible shoes from now on if you're going to be doing this kind of work."
"I was wearing sensible shoes when I came into work this morning. How was I to know my job description was going to change so drastically? The boss called me in to do a sketch for a witness of yours. Besides, not all sketch artists go to the crime scene. I could do this from photos."
He shook his head. "I know you. You're too particular. I'm sure you would want to see the body after you saw the photos because they didn't capture the remains the way you wanted them to. Thanks for helping us with this. We're doing DNA testing and checking into dental records, but all that takes time. He might not have either on file anywhere. If you can make a sketch of his facial features, maybe we can find someone out there who recognizes him, and we'll catch a break." He unlocked his SUV's doors and Sierra climbed into the passenger seat.
Excerpt. © Reprinted by permission. All rights reserved.


Book Info:
Readers of Christine Feehan, Patricia Briggs, and Nalini Singh will love USA Today bestselling author Terry Spear's thrilling, sexy paranormal shifter romance full of action, adventure, mystery, and passion.
Where there's a wolf, there's a way…
Sierra Redding is on her way to her new job as an art teacher for a red wolf pack in Portland, when she thwarts a break-in. She's just in time to see the would-be thief and sketch him for detective Adam Holmes, earning her a job with the police department as a sketch artist, and bringing her closer to the handsome investigator…
Book Links:  Amazon | B&N | iTunes | kobo | Google |


Meet the Author:
USA Today bestselling and award-winning author Terry Spear has written over eighty paranormal romance novels, young adult, and medieval Highland historical romances. Her first werewolf romance, Heart of the Wolf, was named a 2008 Publishers Weekly's Best Book of the Year, and her subsequent titles have garnered high praise and hit the USA Today bestseller list. A retired officer of the U.S. Army Reserves, Terry lives in Spring, Texas, where she is working on her next werewolf romance, shapeshifting jaguars, cougar shifters, vampires, hot Highlanders, and having fun with her young adult novels, helping with her granddaughter and grandson and raising two havanese.
Website | Facebook | Twitter | Instagram | GoodReads |