Today it is my pleasure to Welcome author
Melanie Milburne
to HJ!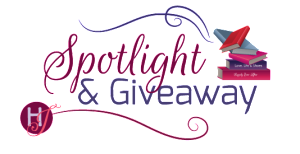 Hi Melanie and welcome to HJ! We're so excited to chat with you about your new release, One Hot New York Night (Wanted: A Billionaire Book 3)!

Hello! Great to be here!

To start off, can you please tell us a little bit about this book?: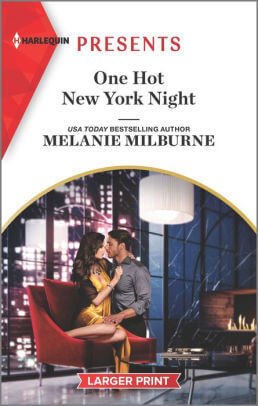 One Hot Night in New York is book three of my Wanted: A Billionaire trilogy. My hero and heroine are business rivals- advertising executives both vying for the same big account. It's an enemies to lovers story that takes the characters on a steamy journey to happy ever after.

Please share your favorite lines or quote(s) from this book:
There is a lot of banter between Finn and Zoey and neither of them miss an opportunity to get the upper hand.
'Finn!' A young blonde woman came tottering over in vertiginous heels with her hand outstretched, waving a business card in her perfectly manicured fingers. 'I forgot to give you my number. Call me so we can catch up soon?'
Finn took the card and slipped it into his trouser pocket, his smile never faltering. 'Will do.'
The young woman looked as if she had just won the mega-draw lottery, her eyes so bright they could have lit up a football stadium She gave Finn a fingertip wave and tottered back to her gaggle of friends.
Zoey rolled her eyes and, turning to one side, made vomiting noises. She straightened to lock gazes with Finn. 'Really?'
'She's an intern. I'm mentoring her.'
Zoey choked on a cynical laugh. She didn't know what annoyed her more- his straight face or his assumption she would be fooled by it. 'In the boardroom or the bedroom?'
What inspired this book?
A few years ago when I was going through the security checkpoint at the airport, I accidentally picked up someone else's laptop. The handsome young man came over to me and questioned whether I had his instead of mine. To my embarrassment, I did have his. I always wanted to use a laptop switch in a book but had to wait until the right story came along. One Hot New York Night was perfect, for what could be worse than accidentally switching laptops at the airport with your business rival?!
How did you 'get to know' your main characters? Did they ever surprise you?
The neat thing about writing a trilogy is you get to know the characters well before you come to write book three. I had a clear sense of Zoey in particular because she appears in One Night on the Virgin's Terms and Breaking the Playboy's Rules. But I always knew the sort of hero Finn was going to be- charming, witty and irresistible.
What was your favorite scene to write?
There were so many with this book! But I think the scene when Finn delivers Zoey's laptop to her hotel room in New York would be my top pick.
What was the most difficult scene to write?
I often find the closing scene difficult to write. It's a delicate balance between staying with the characters long enough to wrap everything up and not overdoing it. And as this was the final book in the series, I wanted to make it a scene to remember.
Would you say this book showcases your writing style or is it a departure for you?
This book mostly showcases my style but it is a little steamier than my other novels only because Finn and Zoey demanded it to be so!
What do you want people to take away from reading this book?
I'd like readers to simply enjoy the escapism of a sizzling contemporary romance, as well as reflect on how the things we think we want most in the world often get in the way of achieving what we most need.
What are you currently working on? What other releases do you have planned?
I am working on my 90th book. I can hardly believe I have reached that number without running out of ideas! My next release is The Billion-Dollar Bride Hunt out in June. It is loosely based on Jane Austen's Emma. It's a matchmaker trope and I had lots of fun with it. Shy Innocent in the Spotlight is out later in the year and is linked to the book I'm writing now.
Thanks for blogging at HJ!
Giveaway:

A signed set of the Wanted: A Billionaire Trilogy.
To enter Giveaway: Please complete the Rafflecopter form and Post a comment to this Q:

Have you ever had an airport encounter with a stranger?
Excerpt from One Hot New York Night (Wanted: A Billionaire Book 3):
Zoey became aware of the heat of his body, aware of the energy crackling in the small distance between their bodies. Touch him. Touch him. Touch him. The mental chant sounded in her head, the need to do what her instincts demanded a relentless drive she suddenly couldn't control. Her hands went to the rock-hard wall of his chest, her fingers clutching at his T-shirt until it was bunched in both of her hands.
One part of her brain told her not to get any closer, the other part said the exact opposite. The push and pull was like a tug-of-war in her body. She was drawn to him like an iron filing to a powerful magnet, the sheer irresistible force of him overwhelming any blocking tactics on her part—if she could have come up with one, that was. Her rational mind was offline, and her body was now dictating the way forward. It had taken control and was running on primal instinct, not on rationality and reason.
One of her hands let go of his T-shirt and went to the back of his head. She stepped up on tiptoe and got her mouth as close to his as was possible without actually touching it. She didn't know why she was flirting so recklessly with danger. She didn't know why she was putting herself so close to temptation when her ability to resist him was currently so debatable.
But some wicked little imp inside her egged her on to see what would happen. She knew it was dangerous, infinitely dangerous, but oh, so wickedly thrilling to have him teetering with her on a high wire of self-control, not sure who was going to topple off first.
Her heart was beating like a tribal drum, the same erotic rhythm that was pulsing insistently between her legs. 'You think I can't wait for you to kiss me, don't you? But do you know what's going to happen if you so much as place your lips on mine?'
Finn still didn't touch her; his hands were by his sides but his hooded gaze communicated the effort it took not to do so. 'I'm going to kiss you back like you've never been kissed before, that's what.' His voice was deep and husky, his sensual promise sending a shiver cartwheeling down her spine.
Driven by that same little inner demon, Zoey moved a fraction closer, breathing in the vanilla and coffee scent of Finn's breath, her senses rioting. 'You think you're irresistible. That no woman with a pulse could ever say no to you. But I can resist you.'
Could she? Maybe, but why did she have to? They wanted the same thing—no-strings sex, an exploration of the lust that flared between them. What could be wrong with indulging her neglected senses in a simple hook-up with him?
Finn nudged his nose against hers—the tiniest nudge, but it sent a shockwave through her entire body. 'You're not saying no to me, you're saying no to yourself. You want me so badly, I can feel it every time I see you.'
Zoey fisted her hand in his hair in an almost cruel grip. 'I didn't think it was possible to hate someone as much as I hate you.'
His lips slanted in an indolent smile. 'Ah, but you don't hate me, babe. You hate how I make you feel. And I make you feel smoking-hot.'
'I feel nothing when I'm around you.' Liar, liar, pants literally on fire. On fire with lust.
He gave a low, deep chuckle and placed his hands on her hips, tugging her forward until she was flush against his rock-hard body. 'Then let's see if I can change that, shall we?' And his mouth came down firmly, explosively, on hers.
Excerpt. © Reprinted by permission. All rights reserved.


Book Info:
Sleepless in Manhattan…
With the man she loves to hate!
A sizzling night in New York is the perfect way for advertising executive Zoey Brackenfield to forget her ex. And since it's with Finn O'Connell, business rival and notorious playboy, there's zero chance of heartbreak, or a repeat. Even as she craves his exhilarating touch…
Finn finds their impassioned hours in the city that never sleeps equally unforgettable. Surely as long as they set some ground rules, there's no reason not to indulge again. And again. Until their scorching connection becomes something neither bargained for…
From Harlequin Presents: Escape to exotic locations where passion knows no bounds.
Read all the Wanted: A Billionaire books:
Book 1: One Night on the Virgin's Terms
Book 2: Breaking the Playboy's Rules
Book 3: One Hot New York Night
Book Links: Amazon |


Meet the Author:
Melanie Milburne read her first Harlequin at age seventeen in between studying for her final exams. After completing a Masters Degree in Education she decided to write a novel and thus her career as a romance author was born. Melanie is an ambassador for the Australian Childhood Foundation and is a keen dog lover and trainer and enjoys long walks in the Tasmanian bush. In 2015 Melanie won the HOLT Medallion, a prestigous award honouring outstanding literary talent.
Website | Facebook | Twitter | Instagram | GoodReads |