Today it is my pleasure to Welcome author
Katherine Garbera
to HJ!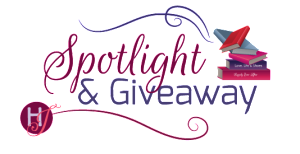 Hi Katherine and welcome to HJ! We're so excited to chat with you about your new release, One Night Gamble!
Tell us about the book with this fun little challenge using the title of the book: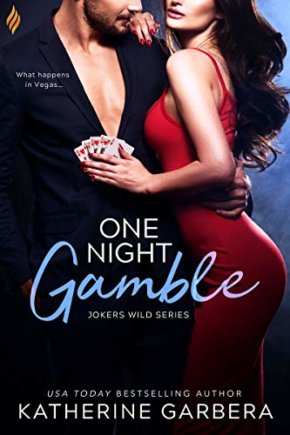 Outrageous
Naughty
Exciting
Normal
Intriguing
Gorgeous
Hot
Tempting
Gamble
Ambition
Meaning
Bet
Love
Extreme.

Please share the opening lines of this book:
Damn.
Talia Spencer glanced down at her leg and then cursed again. The run in her pantyhose had spread all the way up her leg. She'd considered going without them, but she hadn't had time to shave her legs this morning and she was all Chewbacca down there. She glanced at her watch as she drove down the highway. The interview was in thirty-five minutes.
Please share a few Fun facts about this book…
I started with the premise lucky at cards, unlucky in love.
Gran is based on my own sassy grandmothers.
I learned to play poker as a child and have always loved the game.
Sin City is one of my favorite places to visit even though I don't like gambling real money. I prefer shopping!
I gave Casey his tattoo so that every time they had sex, Talia would be reminded of the truth of the man she was with.
Was there a scene in this book that was harder to write than others?
There is a scene near the end that was difficult but that would give away the ending, so I'm going to share another one! This one at the liquor store. I was trying a couple of different ideas to see which one would work for Talia to meet Casey again. Finally landed on the liquor store!
But Talia knew they couldn't. Not when they were on the lighted screen of a slot machine or on a pair of dice being thrown on a green velvet table.
"Next," the cashier said.
She pocketed her cell phone and put the bottle on the counter. She'd drop off the Schnapps and the condoms and Gran should be good to go.
Once she'd paid, she went to leave. But as she did, someone held the door open for her.
"Thanks!"
"No problem. Looks like you've got a fun night planned, brown eyes," he said.
It was the gambler with the sexy smile.
Again.
She didn't believe in luck, having seen it turn false more
than once. "I guess you wouldn't believe me if I told you it wasn't for me."
"Not judging," he said.
But his mouth was. He had a wry smile on his face and she couldn't help but notice the shape of his lips. They were full and looked incredibly kissable… She shook her head. She'd spent too much time thinking about Gran's hot date.
"Goodbye," she said.
"Catch you around, brown eyes," he said.
She glanced back at him. "I have a name, you know." "Let's see if we meet again. Then we can exchange
names." "Why?"
"Fate," he said.
She shook her head. Of course he believed in fate. He probably thought luck existed too…just not the bad kind. Really, she should be glad he didn't want to know her name. She didn't need another gambler in her life. She'd just managed to climb out of the hole her father had left her in.
Excerpt. © Reprinted by permission. All rights reserved.

What do you want people to take away from reading this book?
That love is unexpected and fate always plays a hand. I am a planner by nature and I'm always trying to force my life into the plan I have in my head, but I realize that the best moments in my life have been unexpected and sometimes comes from things I don't "like".
Thanks for blogging at HJ!
Giveaway:

I'm giving away an e-book copy of ONE NIGHT GAMBLE and a deck of ONE NIGHT GAMBLE playing cards!
To enter Giveaway: Please complete the Rafflecopter form and Post a comment to this Q:

What's the riskiest thing you've ever done? Here's my answer; I flew to London to meet a guy I'd been chatting with online for six months who I thought I was falling in love with. It worked out! And we've been married for eight years now.
Book Info:
Talia Spencer's life is the epitome of boring and predictable. But then she meets him…
The first time she meets Casey Waltham, she's buying condoms…for her grandmother. And of course drops them accidentally at his feet. Face plant.
The second time she sees him, she's this close to landing her dream job and is celebrating at a club. Two chance encounters in the same day–that's got to be a sign, right?
He's charming and flirty and just what Talia needs for the night.
But it was just supposed to be a hook-up. At least, that's what she thought…until he turns out to be her new boss…
Book Links: Amazon | B&N | iTunes | Kobo | Google |


Meet the Author: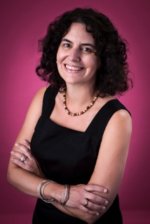 USA Today bestselling author Katherine Garbera writes emotionally sexy contemporary romances. An Amazon, BN & iBooks bestseller, she is also a two-time Maggie winner and has more than 7 million copies of her books sold worldwide.
Website | Facebook | Twitter | Instagram | GoodReads |