Today it is my pleasure to Welcome author
Melissa Foster
to HJ!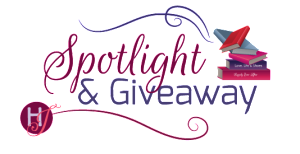 Hi Melissa and welcome to HJ! We're so excited to chat with you about your new release, Trails of Love!

Thank you so much for having me!

Please summarize the book for the readers here: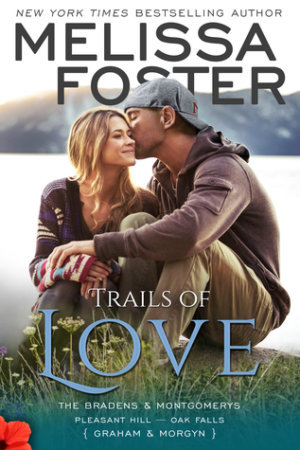 TRAILS OF LOVE is a feel-good romance, full of deep emotions and laugh-out-loud humor. Graham Bradens is a careful investor with a taste for adventure, and Morgyn Montgomery lives life on a whim, and runs her business in the same fashion. They're funny, outgoing, and in the end, they are the definition of what it means to compliment your significant other.

Please share your favorite line(s) or quote from this book:
Roses are red, violets are blue, I can't wait to show you all the dirty things I want to do to you.
Please share a few Fun facts about this book…
I laughed so hard at some of the scenes in this book I had to walk away from my desk several times.
There are so many songs that inspired Morgyn and Graham's love story, but a few are: BLUE TACOMA by Russell Dickerson, HOOKED by Dylan Scott, JUST THE WAY YOU ARE by Bruno Mars, and THE GIRL AND THE DREAMCATCHER by Written in the Stars.
Morgyn and Graham are the couple that brings the Montgomery and the Braden families together.
I now want to visit the fictional town of Romance, Virginia to attend the music festival and live in Oak Falls and Pleasant Hill so I can get to know the Bradens and Montgomerys even better.
What first attracts your Hero to the Heroine and vice versa?
Graham sees Morgyn at a music festival. She's dancing with her sister in the rain, wearing funky rain boots and a silly hat, and she's so carefree, she blows him away. Morgyn stopped cold at the sight of Graham, shirtless, wearing an MIT baseball cap and a big, plucky smile that did something wicked to her insides.

If your book was optioned for a movie, what scene would you use for the audition of the main characters and why?
Their "Meet Cute" or as I call it, the Boot Dumping scene!
Morgyn continued making her way through the crowd, dodging dancing bodies and skirting tents and puddles. Her boots were full of rainwater, sloshing with every step. She hadn't checked the weather before leaving for the festival. Luckily, she had a pair of gently used bright red rain boots she'd embellished with colorful jewels and silver bangles and bells to sell in her eclectic clothing store. They were two sizes too big, but they were better than the sandals she'd worn, even if her feet were currently swimming in an ocean of water.

She squeezed between a painfully skinny woman and two heavyset guys, stopped to pet a curly haired black puppy who got muddy paw prints all over her while giving her sloppy kisses, and joined a group of people dancing to country songs, before making her way to a storage container that backed up to a fence. She set her beer on the top and hoisted herself up to empty the water from her boots. She plopped down on her butt, watching her sister strut across the stage. Even trapped by her ever-present cowgirl hat, Sable's dark hair billowed wild and thick over her shoulders as she played her guitar and belted out the lyrics. Morgyn swayed to the beat as people traipsed by. She tugged off one boot, then dumped the water over the fence behind her.

"What the…?"

Morgyn scrambled up on her knees and peered over the fence, meeting the angry, and insanely sexy, eyes of Hot MIT Guy, standing with his pants unbuttoned and his cock in his hand. "Oh gosh! I'm so sorry!" She tried to look away, but her eyes were glued to him—or rather, to his eye-poppingly thick male body part.

"Sunshine…" He laughed, but it wasn't the loud, infectious laughter that had first caught her attention. This laugh was a low rumble that made her insides grow hot.

"Um…" Look away. God, look away already. Sunshine? She forced her eyes up to his, and he arched a brow, amusement replacing his initial annoyance. "I'm sorry! I didn't mean to…"

"I can hold it out as long as you'd like, blondie."
Readers should read this book….
…if they are looking for a wild and sexy feel-good romance! This is a story about first love, and opening your eyes to the possibility of so much more. I can guarantee that TRAILS OF LOVE will leave you with a huge smile on your face and a heart full of love for Morgyn and Graham.

What are you currently working on? What other releases do you have in the works?
I am currently working on WILD, CRAZY HEARTS, the next title in the Bradens and Montgomerys series featuring Brindle Montgomery and Trace Jericho, which releases June, 2019. My other upcoming releases are BAYSIDE ESCAPE (March 2019) and MAD ABOUT MOON (April 2019).

Thanks for blogging at HJ!
Giveaway:

10 e-copies of EMBRACING HER HEART. Open internationally
To enter Giveaway: Please complete the Rafflecopter form and Post a comment to this Q:

Do you believe in love at first sight?
Excerpt from Trails of Love:
"What are your three most favorite things?" Morgyn asked as she strummed the guitar.

"That's a hard one."

"Okay, and the next two?" She bumped him with her shoulder, looking as sweet as she did sexy wearing one of his flannel shirts over her dress.

He loved her quirky sense of humor.

"Shouldn't that be one of your favorite things?" he teased.

She shifted her gaze up toward the sky and strummed a faster tune, singing, "It's your turn, not mine."

"I've got a lot of favorite things." He ran his fingers along her leg. "Your sexy legs."

Her eyes darkened, and she played a little slower.

"And the way flecks of darker blue glitter in your eyes when you get turned on."

"Cracker," she said just above a whisper.

"I can't help it that you're beautiful."

"Stop. You're embarrassing me. Tell me something real."

"That was real, and number three would be your free spirit."

"Says Mr. Prepared, who brought a pop-up shower stall, a battery-operated heater, and a Coleman stove like my grandfather used. I'm willing to bet there's a kitchen sink around here somewhere."

"No sink, but I can rig one up if you need it." He leaned in for a kiss, lingering because her kisses were unlike any others. She kissed with the same energy she seemed to do everything else, giving herself over to it completely, savoring every second.

Her eyes remained closed for a few heated seconds after their lips parted. When she opened them, a sated smile appeared like a gift. He wondered if she kissed other guys like that, or if she felt the same unfamiliar, unstoppable connection he did.

"I like kissing you, sunshine." He brushed her hair behind her ear and kissed her again, slower and sweeter than the last. "I'm adding that to my list. I think I need more than three things."
Excerpt. © Reprinted by permission. All rights reserved.


Book Info:
When Graham Braden travels to Oak Falls, Virginia to attend the wedding of his buddy Reed Cross to Grace Montgomery, he sticks around to help with renovations to Reed's new theater. The last thing he expects is to be asked to assess and possibly invest in Grace's sister Morgyn's business endeavor. Graham is a careful, keen businessman, and Morgyn is impulsive, disorganized, and more interested in the energy flow in her eclectic retail shop than in the accuracy of her records. While Graham isn't ready to open his pockets to the sassy, sexy business owner, he may be ready to open his heart.
Book Links: Amazon | B&N | iTunes | kobo | Google |


Meet the Author: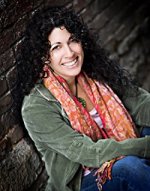 Melissa Foster is a New York Times & USA Today bestselling and award-winning author. She writes sexy and heartwarming contemporary romance and women's fiction with emotionally compelling characters that stay with you long after you turn the last page. Melissa's emotional journeys are lovingly erotic and always family oriented–perfect beach reads for contemporary romance and new adult romance lovers who enjoy reading about loyal, wealthy heroes and smart, sassy heroines with complex relatable issues.
Melissa also writes sweet romance under the pen name, Addison Cole.
Website | Facebook | Twitter | Instagram | GoodReads |