Today it is my pleasure to Welcome romance author
Amanda Usen
to HJ!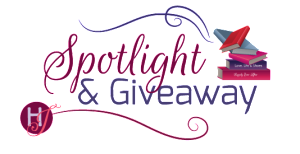 Hi Amanda Usen and welcome to HJ! We're so excited to chat with you about your new release, One Night Stand After Another!

Hi there! It's awesome to be here! I'm thrilled to introduce readers to Clara and Zane.

Please summarize the book a la Twitter style for the readers here: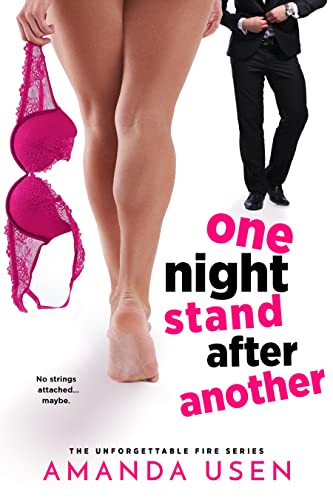 One night stand leads to another and another on a smoking-hot cross-county road trip.

Please share the opening lines of this book:
Clara Duke reached the enormous door of Standing Room,
the most popular pub-style restaurant in NYC, and stalled
out—hard. There were several people behind her, waiting
for her to move forward, but she couldn't make her four-inch
heels carry her into the wedding reception.
This is a mistake. I shouldn't have come. God, how am
I going to get out of this?
Please share a few Fun facts about this book…
Clara was inspired while I was helping my daughter write college application essays! She is majoring in accounting and is a self-taught crocheting wizard…
I wrote this book during the winter and spring of 2021. Yep, it's my Covid book. A total, fun-filled-fantasy escape.
Many of the recipes from the book will be available on my blog, starting with the Chocolate Chai Chippers from the Slip Stitch Cafe!
The soundtrack for the book would definitely include John Legend's "All of Me."
For readers who can't get enough of Clara and Zane, there's a happily-ever-after bonus chapter available exclusively to newsletter subscribers. 🙂
What first attracts your main characters to each other?
Hormones! They connect in high school, in the way you only can before you have experiences that make you protect your heart. Actually, Zane IS that experience for Clara, which is why he has so much to make up to her when they meet again…

Using just 5 words, how would you describe your main characters"love affair?
Outrageous. Indulgent. Creative. Sweet. Hot!

The First Kiss…
Up against a wall on the way out of a restaurant because he just can't wait to kiss her.
Without revealing too much, what is your favorite scene in the book?
I love their first night together. They get together suddenly, and Zane is so sweet when Clara needs a minute…
He heaved himself up onto the bed and enfolded her in
a hug. "Insane, brain-frying lust? Yes… Which is why I'm
rushing the hell out of you. I'm so sorry, Clara." Sincerity
rang in his voice, striking an echo in her heart. "I'd be happy
holding you just like this all night."
Of course, that's not what ends up happening (not even close!), but I love that they connect on an emotional as well as a physical level.
If your book was optioned for a movie, what scene would be absolutely crucial to include?
There would have to be a montage of their Chocolate Bar date, when they sample ten different chocolate desserts while teasing each other and trying to decide which one they'll get "to go."
"Chocolate is one of my very favorite things on earth,
but right now I want you even more."
A dangerous smile broke across Zane's face. "Same. But
I don't feel this way very often, and I want to savor it. I love
spending time with you, knowing you are enjoying yourself
as much as I am. I love anticipating smelling chocolate on
your skin and tasting chocolate in your mouth. I can't wait
to get you back into bed, but we're going to visit every, single
station. Next up: hot chocolate shots." His gaze dared her.
"Think you can handle it?"
Readers should read this book …
because it's super-sexy fun! It's a week-long road trip with a guy hell-bent on bringing every fantasy to life…great restaurants and hotels, inspiring stops along the way, and…do I have to keep this PG? Incredible showers, soft sheets, and very little sleep…plus cute alpacas (but not all at the same time, I promise!).
What are you currently working on? What other releases do you have planned?
I'm editing the next book in the series ONE NIGHT STAND WITH BENEFITS, which will be coming your way early 2023.
Thanks for blogging at HJ!
Giveaway:

Three e-copies of One Night Stand After Another
To enter Giveaway: Please complete the Rafflecopter form and Post a comment to this Q:

What's your dream date? Where would you go? What would you do?
Excerpt from One Night Stand After Another:
"Give me another chance?" He took her cold hand in his strong, warm one.
"No way—I came here to right wrongs, not compound them." Although it was hard to remember why that was so important, when he was lightly stroking the back of her hand with his thumb and giving her that devilish grin. He was gazing at her the same way she'd been looking at that chocolate fountain, like he wanted to dive in. Dive into her.
Her breath caught as she imagined him inside her, then she blinked hard, trying to clear the evidence of what that thought did to her from her mind.
But her body refused to let it go.
Her heart raced. It took concentration to breathe evenly. There was nothing she could do to disguise the warm flush on her cheeks, but she could blame that on anger, right? She was so mad at him.
Except, was she?
"Clara?" He moved a step closer. "Do you feel that? It was always like this for me. Every time you walked into a room, I noticed. When I heard your voice, I shivered."
All the air in the room was gone. "I'm leaving tomorrow."
The grown-man version of the smile he'd given her ten years ago was exactly ten times as devastating. "We've still got tonight—"
"If you finish that tired line, I will throat punch you." But her fingers clung to his, and she leaned toward him.
He captured her other hand. "Let me show you how sorry I am for disappointing you. One night. That's all I'm asking."
One night.
He was still holding her hands, but he wasn't crowding her in the small space, wasn't using his big body to sway her. Yet, she could barely think. Because she wanted to know if kissing him was as good as she remembered. She wanted to know what his mature scruff felt like against her cheek. And thighs. She wanted to know what it would feel like to get naked with someone whose mere presence took her halfway to orgasm without even touching her.
Because that's what Zane did.
That suit. That perfectly tousled hair. His scent—midnight, darkness, the ocean. She wanted him to touch her. She wanted to get her hands on him so badly that she felt off-balance, dizzy.
Yep, so familiar. She'd felt the same way ten years ago, and he'd let her down. She'd let Jack down. And then she'd let herself down. Down, down, down…
But it wasn't her hopes, dreams, and heart on the line tonight. She knew better now. She'd never be so foolish again. And she didn't need Jack's blessing, but she had it.
It's only one night. There was no risk of her terrible judgment ruining the next ten years.
Just her night.
And considering their explosive chemistry, she highly doubted her night would be ruined. Down, down, down, oh yes. She wanted him to go down. She wanted to go down, too. Because in that box of feelings about Zane wasn't only the disappointment of how he'd reacted when Jack walked in on them, but there was also regret that Jack had walked in on them, period. Grown-up Clara wanted the memory of what it would feel like to be with someone who affected her like Zane did.
Grown-up Clara could have it.
Right now.
Imagine all the inspiration he'll provide, her muse chimed in. She could crochet a dozen pieces inspired by his scent alone.
"One night, Zane," she finally said. "You've got a deal."
Excerpts. © Reprinted by permission. All rights reserved.


Book Info:
Clara Duke lives to crochet wearable art. But right this second, she's looking at the one guy who has the uncanny ability to unravel her in every possible way. Zane Brampton. He broke her heart in high school and now wants to make it up to her—in a single night. Just being in the same room as him feels dangerously volatile. A whole night with this delectable, gorgeous man would be nothing less than a total sexpocalypse. But oh, what a way to go.
The sight of Clara and her mouthwatering curves might actually kill restaurateur Zane. Ten years ago, their volcanic chemistry exploded… taking their social circle along with it. But Zane hasn't forgotten the heat—and this feels almost like fate. He'll be damned if he'll let her run from their connection again. And he might just have found his chance to prove he deserves more than just one night…
Now Zane is driving Clara to California to meet her professional dreams. But between the road, the chocolate, and the ridiculously hot sex, Clara risks getting tangled up with her not-so-one-night-stand. And worse, Zane might just be the thread that snaps all of her perfectly crocheted plans.
Book Links: Amazon | B&N | iTunes | Goodreads |


Meet the Author:
Amanda Usen knows two things for certain: chocolate cheesecake is good for breakfast and a hot chef can steal your heart. Her husband stole hers on the first day of class at the Culinary Institute of America. They married after graduation in a lovely French Quarter restaurant in New Orleans. After enjoying the food and the fun in the Big Easy for a few years, they returned to Western New York to raise a family.
Amanda spends her early mornings writing romance and the rest of the day writing copy for a marketing agency. She loves books, yoga, cheese, chocolate, and carbs in all forms. When she's not writing, she can usually be found reading a book or fooling around in the kitchen.
Website | Facebook | Twitter | | Instagram |