Today it is my pleasure to Welcome author
Sarah Grunder Ruiz
to HJ!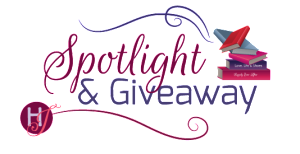 Hi Sarah and welcome to HJ! We're so excited to chat with you about your new release, LUCK AND LAST RESORTS!
Please summarize the book for the readers here: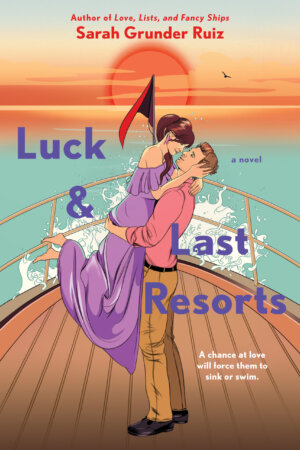 Luck and Last Resorts is a second chance romance set aboard the Serendipity, a luxury superyacht that sets sail from South Florida to the Caribbean.
Nina Lejeune is chief stewardess of the Serendipity and a major commitment-phobe who lives by two rules:
1. Always have fun.
2. Don't rely on anyone but yourself.
But after nearly a decade of their on-again off-again relationship, Nina's ex-coworker, Irish chef Ollie Dunne, is no longer on board with Nina's rules. One year after leaving yachting, Ollie returns as the Serendipity's chef with an ultimatum: if Nina won't commit to a real relationship by the end of charter season, he'll go back to Ireland for good.
Filled with chaotic guests, crew drama, and a secret that might just shipwreck the entire charter season, Nina and Ollie have one last chance to sink or swim.

Please share your favorite line(s) or quote from this book:
I have many, but this is one of them!
"But this silence is different. It's not a we-have-nothing-to-talk-about silence. It's a silence that says, I don't need to fill this space because it's already full. I don't need to make this interesting because sitting with you is interesting enough."
Please share a few Fun facts about this book…
Kate Chastain and Chef Ben Robinson from the show Below Deck are the original inspiration for Nina and Ollie's dynamic.
Nina and Ollie have a HUGE secret (chapter four is a big one, ya'll), but when I wrote the first book, Love, Lists, and Fancy Ships, I had no idea what that secret was.
There is a scene in the book in which Nina and Ollie are wearing the outfits from the cover. I actually had a different dress for Nina, but changed the dress in that scene so it would match the cover (I still imagine the other dress in my head, though!).
What first attracts your Hero to the Heroine and vice versa?
Nina and Ollie get off on the wrong foot but quickly develop an intense friendship. Both characters are misunderstood by other people, and the ease with which they banter back-and-forth about ridiculous things is what initially attracts them to each other.
Did any scene have you blushing, crying or laughing while writing it? And Why?
There is a scene toward the end of the book that takes place on a bench. It was such an emotionally draining scene to write that I felt dazed for hours afterward, and now I feel personally victimized whenever I see a bench.
Readers should read this book….
If you love angst, surprise twists, messy heroines, and heroes who fall first and hard, then Luck and Last Resorts is the book for you.
I wrote this book during the worst year of my life. My husband got sick, almost died, and received a diagnosis that changed our life. Writing Luck and Last Resorts was what got me through that season. It also gave me a safe space to process a lot of trauma I had recently experienced. In a lot of ways, this book is about the long-term effects of trauma. It's also about how risky it can be to love someone. When we commit to another person, we give up a little of the control we have over our lives.
I wrote Nina for anyone who has ever been fully aware that they were sabotaging something good in their life, but didn't know why or how to stop. Not everyone will connect with or understand Nina. I knew that when I wrote this book. But I hope readers will walk away believing they are worthy of love despite their flaws and that, for the right person, love is worth the risk.
What are you currently working on? What other releases do you have in the works?
I have been working on my third book, LAST CALL AT THE LOCAL. This one won't be out until 2023, but I am already excited to share it with everyone!
Last Call at the Local is about a free-spirited American singer-songwriter with ADHD who finds herself stranded in Ireland and teams up with a charming tattooed local who has OCD to revamp the pub he inherited from his father.
So far this book has been a joy to write. It is my soft, gentle, sunshine book to make up for the tears and angst of books one and two!

Thanks for blogging at HJ!
Giveaway:

1 physical book, LUCK AND LAST RESORTS
To enter Giveaway: Please complete the Rafflecopter form and Post a comment to this Q:

In what ways is loving someone a risk? In what ways do we give up some control over our life when we make a long-term commitment to someone?
Excerpt from Luck and Last Resorts:
Returning home from months at sea is like waking up from one dream right into another. Charter season is four months of sunshine, the blu- est water that has ever existed, and lots and lots of money. But it's also sixteen-hour shifts, sleep deprivation, and late nights scrubbing the vomit of hungover billionaires from white carpet. At the end of the season, we always come to Mitch's, an Irish pub that puts the dive in dive bar. Mitch's is dirtier than someone who cleans a twenty-million- dollar yacht for a living would like, and the dust on the bookcase be- side our table is likely a health violation, but seeing as it's the first mess in months that isn't my responsibility to clean, I couldn't care less.
Some people never experience déjà vu, but I feel it all the time. More and more as the years pass. Every time I slip into this booth at Mitch's, for instance. Jo, the Serendipity's second stew and my soon- to-be former best friend, says I'm just bored. But I disagree. How can I be bored when I work on a giant boat and run away to the Caribbean four months a year? How can I be bored when I get paid to see the

places most people only dream of? As Jo's nieces would say, I am living the dream. Usually, I don't disagree.
Usually.
But as I stare across the table at Jo, nightmare is the word that comes to mind. I can see her mouth moving, but I don't hear a word. I'm dis- tracted by the ache in my bad knee, which, after the last four months working barefoot, is aggravated by even the lowest of low-heeled wedges. In a few days, my knee will adjust to life on land along with the rest of me. All I have to do is ignore the pain until it fades. But what Jo's just told me? I won't adjust to it. I refuse.
"Nina?" Jo's voice comes back into focus, and the feeling of déjà vu slips away. Her gaze darts from me to her fiancé, Alex, beside her.
"It's an awful idea." It's all I can manage, because this is the most ridiculous thing I've ever heard. Jo quitting the yacht? To help Alex run a restaurant?
Jo frowns into her drink. "That's all you have to say?"
"You can't even cook, Josephine. They don't pass out Michelin stars for knowing how to operate a microwave. How are you going to help this man run a restaurant? Sure, he makes a good cheese Danish, but the sex can't be that good."
"I'll try to focus on the part where you compliment my cooking," Alex says.
I shoot him a glare. "Don't."
Jo twirls the straw in her glass. "I won't be cooking. I'll help man- age the place," she says.
Alex puts an arm around Jo's shoulders, and though I love him for loving Jo, I also want to punch him in the ribs. Not hard enough to break one, but enough for him to understand how all this is making me feel.
A better friend would smile, buy a round of shots, celebrate this new phase of her friend's life. But I am not Jo's better friend. I'm her best friend. And as such, I can't help but think of all the things I'm los-

ing. You're upset because she's choosing him over you, the voice in my head says. The voice isn't wrong. Of course Jo is choosing Alex over me. He's the fiancé. I'm the best friend. That's what happens when people get engaged, or land their dream job, or find something else they can't resist.
"This is worse than a secret fetus," I whisper into my drink. Alex tenses. "A what?"
I wave a hand at Jo. "I thought you may have impregnated her.
She's been acting weird all week."
Beer dribbles down Alex's chin when he turns to look at her.
"I'm not pregnant," she says. "You've seen me drinking all season, Nina. We shared a fishbowl at that weird pirate bar—"
"Davy Jones's Locker is festive, not weird." I fiddle with one of the dangling unicorn earrings I take off only to shower and sleep. "You could've been pregnant. I don't know your life. How am I supposed to know if you adhere to CDC guidelines?"
"You do know my life," Jo says. "Which means you also know I never planned to work in yachting forever. I never planned to work in yachting at all."
The three of us fall silent. Mitch's walls are littered with photo- graphs, and ticket stubs, and dollar bills, making me feel as if I've stepped into a stripper's scrapbook. I glance at the wall beside us, my heart cartwheeling in my chest when I spot the Polaroid of me, Jo, and Ollie, the Serendipity's chef before Alex. I decide that our current chef, Amir, is my new favorite. His food isn't as good as Ollie's or Alex's, but at least Amir has never broken my heart.
Ollie and I started on the Serendipity the same year, when both of us were new to yachting. We worked together for eight charter sea- sons, and it was in this very bar, almost a year ago to the day, that I'd found out he was leaving to become sous chef at Miami's illustrious Il Gabbiano.

Don't think about him, the voice in my head chides. But how can I avoid it when he's staring right at me from that damn Polaroid? I lean over and grab the photo, yanking it free from the wall with one sure pull.
"Nina," Jo says. "What are you doing?"
I shove the photo into my bra. "Souvenir," I say. I'm not sure what I'll do with it: burn it, tuck it into a book, sneak back here in a week and staple it to the wall again.
"Shots!" Britt, the Serendipity's third stew, appears beside the table with four shot glasses crowded in her hands. She grins at us, com- pletely oblivious to the tension she's walked into.
I take two of the shot glasses and glare at Jo. "I need this more than you." I tip Jo's shot down my throat before chasing it with mine.
Britt scoots into the booth energetically, nudging me against the wall and blocking me into this hellscape.
"Leave some room for the Holy Spirit, won't you?" I shove Britt over until half her ass hangs out of the booth. "Lord help me sitting next to you all night. Where's RJ? He'd let a girl have some peace and quiet."
Britt snorts. "I doubt it."
I've never heard RJ, the Serendipity's bosun, string more than one sentence together at a time, and I've known him for as long as I've been in yachting. Jo and I exchange a look that says, What's that supposed to mean? But I look away when I remember she is now my former best friend.
"Shouldn't you be somewhere mooning over Amir anyway?" I ask Britt. Their love affair had done nothing positive for the efficiency of the interior crew this season.
"I'm letting him miss me," Britt says. Her gaze is unfocused, and I wonder how many shots she's had already. "What is it with stews and chefs?" she muses. "Is it the knives? I mean, it's got to be more than a

coincidence. Me and Amir, Jo and Alex, you and—" I raise an eye- brow. She mimics my expression and realizes her mistake. "Uh, Chrissy Teigen."
I twirl the two empty shot glasses before me on the table. "Is Chrissy technically a chef? There was a robust debate about it on Twitter a few weeks ago, and I don't remember what the consensus was." Alex opens his mouth to answer, but I cut him off. "Rhetorical question, Alex. I don't want to hear anything from you. It's bad enough you've stolen away my former best friend."
Jo looks stricken. "Former?"
Britt sighs unsteadily against the table and nearly topples out of the booth. "They told you, huh?"
"You knew about this?" I say. "Britt!" Jo hisses.
Britt flashes drunken jazz hands at me and shouts, "Surprise!" "She's taking over for me," Jo explains.
Which means Xav, our captain, already knows too. "Next you'll tell me RJ found out before me."
"That may be my fault," Britt slurs. She grabs Jo's unfinished mar- garita, but I pry it from her hands and pass her my water instead.
"She wasn't supposed to tell anyone," Jo says.
"RJ made me tell him." Britt leans forward to catch the water's straw in her mouth and misses.
I ignore the revelation that RJ actually converses with someone and turn to Jo. "When?"
"Why would I know when she told him?" "When are you leaving me?" I say.
Jo bites her lip but doesn't answer.
"Two weeks," Alex says, putting Jo out of her misery.
Two weeks? No, no. Clearly, she hasn't thought this through. "Britt can't take over for you," I say. "She always does Med season." Almost

every photo Britt posts is of her on either the Serendipity or the Talis- man, the superyacht she works on in the Mediterranean Sea after we finish charter season in the Caribbean. The woman is only on land four months a year. I nudge her with my elbow. "Tell them," I say.
Britt rests her head on the table and mumbles, "Screw Med season." As I look from Britt to Jo, the cartwheels in my chest become back handsprings. "You're drunk," I tell her. "You're all drunk!" I look at Britt and sigh. "But she's the drunkest. Seriously, she needs to hydrate."
I make her sit up so I can shove the straw in her mouth.
Jo worries her bottom lip, and I realize my reaction is hurting her. I take a slow breath and tell myself I can walk this back. I can still save the post-charter-season celebration and Jo and Alex's big announce- ment. I can be Jo's better friend and her best friend.
"I'm just teasing," I say. I force a smile on my face I'm not sure Jo
buys. "You're my past, present, and future best friend. I'm happy for you, Jo. Really."
It's true. I'm happy for Jo, even if I'm not happy.
Jo grabs my hand from across the table. "You don't have to worry about you and me, you know. Just because I won't be around at work doesn't mean—"
"I'm not worried!" I squeeze her hand before letting it go to fidget with my empty shot glass. "I never worry. I don't know how. We're on land, and on land, I only know how to have fun."
"And are you happy for me?" Alex says. "Getting my own place.
Lifelong dream coming true and all."
I squint at him. "Depends on how many cheese Danish I get out of it."
Alex tilts his head as if lost in thought. "How about two dozen?" "Make it three and you've got yourself a deal," I say.
"Done."

Jo rolls her eyes. "Three dozen cheese Danish? That's all I'm worth to you?"
I shrug. "They're really good cheese Danish."
Jo drops her gaze to her drink. "And you're fine with this. Really?" I don't know if I'm fine with it, exactly. It's not like I have any other choice. I don't love the idea of not having Jo at work anymore, but I don't actually expect her to plan her life around me. "I'm not fine now,
but I will be."
I hope I seem calm on the outside, because inside, I'm freaking out. I have always known my emotions are bigger than most people's. Years of gymnastics training helped me to develop the discipline necessary to keep them in check, a useful skill when your job requires catering to the whims of the wealthy. Normally I do better than this. But Jo and I have been through everything together over the last six years. Now she has Alex and his fourteen-year-old daughter, Greyson—a real family to go through everything with. I know Jo and I will still be best friends, but things are changing, although I was perfectly fine with how they've been. I thought I'd at least have her at work, even if her life outside of it became a bit more complicated. It never crossed my mind that she'd quit, that one change would ripple outward, washing over everything.
Too much, I think. I need to step away for a minute. I force Britt to sit up and move out of my way so I can escape the booth.
"Where are you going?" Jo says.
"I'm getting champagne, of course," I say. "This is a celebration, is it not?"
Jo looks at me for a moment, but she must believe me, because the hesitation on her face eases. "Thanks, Nina."
"Don't thank me," I say. "I have plenty to celebrate myself. Like the three dozen cheese Danish in my future."

When I leave the table, I don't go to the bar right away. Instead, I prowl the perimeter of Mitch's, running a hand over the dozens of dollar bills that jump out at me from the mess of photographs on the walls. What a shame to leave all this money here, stuck but still valuable. I look around the pub and wonder how much money has been left here. I certainly hope Mitch doesn't plan to use it as his retirement fund. It seems a rather risky investment strategy.
A corner of the Polaroid of me, Ollie, and Jo jabs into my skin. I face the wall and discreetly adjust the photo inside my bra. As I do, I spot a dollar bill that's been defaced to make George Washington look like a zombie. When I reach out to touch it, the dollar is so worn, it feels like fabric beneath my fingertips. I think of how good it felt to rip that photo from the wall, and without checking to see if anyone is watching, I tug at the thumbtack pinning Zombie George in place, then fold the dollar in half and stuff it into my bra besides the photograph.
Maybe I should feel bad, but I don't. It feels good to take something for myself, something that would be useless otherwise. It's what I love about thrifting. One woman's trash is another woman's treasure. I put the thumbtack back in its place and scan the wall again. Perhaps I'll grab a few more. Instead of returning to the table, I'll have the champagne sent over and I'll disappear. I'll go down the street to the gas station and buy a pack of cigarettes even though I haven't smoked in years.
"One charter season without me, and you turn to a life of crime?" a familiar voice says from behind me.
Ollie. I didn't know he'd be here, but part of me had hoped. I won't give him the satisfaction of turning to face him, though. I don't want to seem too eager. "What are you doing here? You aren't part of the crew," I say.
"Alex invited me. He's not crew anymore either. Mitch's is open to the public, yeah?"

I should've known this was Alex's doing. He and Ollie have be- come buds over the last year. They even have matching T-shirts with Gordon Ramsay's face on them that say Where's the lamb sauce? I don't get the joke, and I don't want to. All I know is Ollie talks to Alex about me, and I don't like it.
"How's the form, Neen?" Ollie says.
His breath is warm against my skin, and he smells like the mint tea he drinks obsessively. My instinct is to lean into him, but I'm not sure if being around him will make tonight better or worse, so I try not to move.
"I used to be a professional gymnast, Oliver," I say. "My form is excellent." I know that's not what he means. I've picked up more Irish slang over the years than I let on. This is just part of the game we play. "You know I don't like being called Oliver," he says, like he often
does when I use his full name.
"And you know I don't care," I reply, like I have hundreds of times. Thousands, maybe. Same old barbs. Same old reactions. I like to think of them as the grooves of our relationship. We settle into them when we're around each other just to remind ourselves they exist. If we stick to the lines, we can play this game for as long as we like. If we follow the rules, no one gets hurt.
Ollie wraps his arms around me and rests his chin on my shoulder. I hate how I don't mind it. How I can't help but rest my weight against his chest. Before Jo, it was just me and Ollie. A whole lifetime ago, it seems. He and I have more history than I care to admit. And though Jo is my best friend, my relationship with Ollie means just as much, albeit in a vastly different and infinitely more complicated way.
Ollie's barely-there stubble scratches my cheek when he speaks. "You good, Neen?"
I keep my eyes on the wall ahead of me. "Why wouldn't I be?" I say.
Better, I think. Being around him will make tonight better.

"Heard you might've got some bad news," he says.
So even Ollie found out about Jo and Alex's plans before me? Worse, I decide. "I'm marvelous," I say.
Ollie's nose nudges my neck. I ignore the way it makes me weak in the knees, and not just the bad one. "I've missed you," he says, not at all the way you tell your ex-coworker you miss them.
I want to put some space between us, but Ollie is too comfortable, and I can't drag myself away. "Where's your girlfriend?" I ask. Sondra? Samantha? Tall. Redhead. I like her.
"Don't have one anymore."
No surprise there. The man goes through girlfriends faster than I can snap up a pair of vintage Levi's off the rack. "What was wrong with this one?"
"She wasn't you," he says. His breath raises goose bumps on my neck. So, he wants to play that version of our game.
I pull his arms off me with a sigh. "Not tonight," I say.
"It's true."
I turn, getting the first good look at him I've had since I left for charter season. He's unchanged, everything about him as in-between as ever. His hair, between blond and brown, between straight and curly, short on the sides and longer on top. He isn't tall, but he isn't short either. Even his outfit, a navy button-down, jeans, and white sneakers, falls somewhere between formal and informal. That's not to say Ollie is plain, because he isn't. There's something striking about the balance of him. Beautiful, really.
The only out-of-balance feature on Oliver Dunne is his eyes. Blue, but not like the sky or the ocean. They're an intense, impossible blue that reminds me of the blue-raspberry Slurpees I shared with my father after gymnastics practice when I was a kid. We'd stop at the 7-Eleven, and I'd stay in the truck while my father disappeared inside. He kept a lucky quarter in the cupholder between our seats, and I'd

warm it between my palms while I waited for him. When he returned, I'd pass him the quarter for his scratch-off ticket in exchange for the Slurpee. Every now and then, the smell of quarters and scratch-off dust washes over me, making me sick. I thought my father and I were playing a game. I suppose we were. But that didn't mean there weren't consequences.
All this is to say, I've encountered many attractive people in my life, ones who wanted exactly what I did—no feelings, no strings attached—but none of them drove me wild like Ollie does. At first I thought it was the accent. But even with his mouth shut I want to kiss him. I tell Jo I don't love him. I tell him I don't love him. But of course I do. If soul mates exist, Oliver Dunne is the closest thing I have to one. But that doesn't mean we're good for each other. It doesn't make either of us immune to the damage we can inflict on one another. It doesn't change the rules.
Ollie looks me up and down. "Nice dress," he says. It is nice. A knee-length color-block dress with matching buttons down the front. Vintage Liz Claiborne. One hundred percent silk. He catches the hem between his fingers, and his knuckles brush against my thigh. "Where'd you get it?"
"Do you really care?" I should step back, but my muscles are frozen. I blame the bad knee.
"Maybe I do," Ollie says, his eyes on the fabric between his fingers. "Butch, of course." Butch, the owner of my favorite thrift store,
knows exactly what I like.
"The one and only Butch. You make me jealous when you talk about him."
When he lifts his gaze to mine, I force myself not to look away. I hate when he looks at me that way. It makes me feel stark naked when I'm obviously overdressed.
"You should be jealous. Butch is the man of my heart."

"And Jo is the woman, I know."
"Not anymore." I look beyond Ollie. Amir, RJ, and some of the other deckhands have joined Jo, Alex, and Britt at the table. Amir says some- thing that makes everyone but RJ laugh. The look RJ gives him could fillet him alive. At least I'm not the only one who's miserable tonight.
Ollie doesn't say anything else. When I look up at him again, I catch the soft smile he saves only for me. Being near him is like sighing into my couch when I first get home from charter season. We haven't spent much time together since he moved from Palm Beach to Miami. He's only an hour and a half away, but the restaurant keeps him busy, and I've avoided driving down to see him ever since the last time I ended up in his bed.
For the last year, my friendship with Ollie has consisted of phone calls on his drive home from work. Most nights, unless I'm working late on the boat, he calls just as I've gotten into bed. I always put the phone on speaker and close my eyes as we talk, mostly about nothing. The restaurant, the yacht, weird Craigslist listings. By the time I hear Ollie unlock his apartment door, I'm half-asleep, lulled there by the sound of his voice.
It sounds like a capital-R Relationship, but it's not. I don't know what to call it. The phone calls and occasional hook-ups are all I can give. They're enough for me. But this phase, the one in which we can be friends, lasts only so long before Ollie is itching for more, some- thing with a label. And when I refuse, he'll pull away from me again. We won't talk for months, maybe a year. He always says he's done, and sometimes he finds someone else, someone he really likes. But it's no use. We always find ourselves back here, walking this in-between place like a balance beam.
"Did you miss me?" he asks.
"We spoke yesterday. Though you failed to mention you'd be here."

"Wasn't sure I'd come. But I like to see the faces you make when you tease me."
"Teasing? Me? Never." I rest my hands on his shoulders. "You're built like a hunky fridge," I say. My hands slide down his arms to give his biceps a squeeze. He laughs, and I shoot him a glare. "What? You're frigid, and bulky, and occasionally provide food." I'm making quite the spectacle of myself tonight. Maybe it's time to give up the tequila.
"That face. Right there," Ollie says. He presses his thumb to my mouth. "And you say you don't tease me."
My heart is doing moves now that would be physically impossible for anyone but Simone Biles. I take Ollie's hand in mine and squint at his palm like a fortune-teller. I know the callus at the base of his fore- finger. I can map out the small scars and discolored burns that run up his hands and arms. Even when I don't want to, I think of them when- ever someone else touches me. It's a real mood killer.
"No new injuries, I see." "Not on this hand." "And the other?"
He puts his other hand in mine, and I spot a new burn right away, just behind the knuckle of his pinky finger. "New line cook doesn't look where he's fecking going," he says.
"I wish you'd be more careful," I say, but I regret it as soon as Ollie's smile becomes a smirk.
"So, you did miss me."
"I didn't say that." And really, what does he care if I missed him or not? What would it change about anything?
"I'm seventy percent sure you did," Ollie says.
Ollie's hands feel so good in mine after months apart that I don't care that what I'm about to suggest will only make the situation be- tween us murkier. "Do you want to play a game?" I ask.

"What game?" "Truth or dare."
He raises his eyebrows. "Oh. Sure." He squints at me. "Truth or dare, Nina Lejeune?"
"No," I say. "I go first."
Ollie rolls his eyes. "Why do you always get to make the rules?" "Because I suggested the game."
"All right, all right. You go." "Truth or dare?" I ask.
Ollie's eyes are bright with mischief. "Dare," he says. "I dare you to come outside with me," I say.
"Done."
"Marvelous." I drop one of his hands, keeping a tight grip on the other as I pull him through Mitch's and toward the door that leads to the back parking lot. I'm only distracting myself from one problem by blowing up another. I know that. But I'm not very good at listening to reason, especially my own.
As soon as we step outside, I press my hands to Ollie's chest and push him against the brick exterior of Mitch's.
"You smell like a tin of Altoids," I say. "Probably taste like them too."
"This means nothing." "Sure thing, kitten."
When I lift myself onto my toes and kiss him, Jo's news and the ache in my bad knee are all but forgotten. Kissing Ollie is like working a charter—familiar, but never boring. At first the kiss is soft, almost sweet. He tastes exactly as I remember. I'd bet all my tips from the season he has a still-warm tumbler of mint tea in his car. When Ollie slides his fingers into my hair and pulls me closer, my hands find his shoulders again. Really, does the man do anything besides swear, and cook, and work out?

When we pull apart, Ollie grins. "Now I'm ninety-nine percent sure you missed me."
I roll my eyes and lean in to kiss him again, but Ollie catches my shoulders and holds me back. "Uh-uh," he says. "It's my turn."
I sigh. "Fine. Go." "Truth or dare?" he says. "Truth," I say.
Ollie's expression turns serious. He caresses my cheek with the back of his hand. "What's this really about?"
I glare up at him. This is not part of the game. We don't talk about why we do things. We just do them. "I've been at sea for four months; what else could it be about?"
"Come on, kitten. You're obviously upset. Talk to me." His voice is so gentle it makes my chest ache.
When I don't say anything, Ollie pushes my hair, down from its usual high ponytail for once, over one shoulder. He tugs gently at one of my unicorn earrings. "These give a man false hope, you know."
My eyes leave Ollie's to run over his gently sloping nose, his mouth, the wrinkle between his eyebrows. "Please don't," I say, surprised to find myself blinking back tears.
How do I always end up kissing Oliver Dunne in secret? Despite what he says about missing me and breaking up with his girlfriend, this thing between us is not serious. It shouldn't be, anyway. And I should be inside celebrating the next chapter of my best friend's life. But instead, I'm in a bar parking lot making out with Ollie so I can forget about it.
Ollie's hand drops from my ear. He pulls me to him, and I think he's going to kiss me, but instead he tucks my head beneath his chin and holds me against his chest. "It's all right," he whispers. "Nothing has to change. You and Jo will be the same as ever."
I want to believe him, but Ollie is wrong. I can feel it. My entire universe is being reordered, just like when he quit the boat last year. The distance between us grew, and these days we hardly see each other. My bad knee is throbbing now. It's the same feeling I get when I'm on the Serendipity and know a storm is coming. The sky may be cloudless and calm, and RJ and Xav can tell me there's nothing on the radar until they're blue in the face, but I'm never wrong about storms. It's like they're part of me.
Ollie can pretend he doesn't feel it too, but I know he does. Everything is about to change.

Excerpted from LUCK AND LAST RESORTS by Sarah Grunder Ruiz, published by Berkley, an imprint of Penguin Publishing Group, a division of Penguin Random House, LLC. Copyright © 2022
Excerpt. © Reprinted by permission. All rights reserved.


Book Info:
They have a second chance at love, but there are some rough seas ahead in the new contemporary romance from the acclaimed author of Love, Lists, and Fancy Ships.
Book Links: Book Links: Amazon | B&N | iTunes | kobo | Google |


Meet the Author:
Sarah Grunder Ruiz is a writer, educator, and karaoke enthusiast. Originally from South Florida, she now lives in Raleigh, North Carolina with her husband and two children. She holds an MFA in creative writing from North Carolina State University, where she now teaches First-Year Writing. She is the author of two novels: Love, Lists, and Fancy Ships, and Luck and Last Resorts.
Website | Facebook | Twitter | Instagram | GoodReads |