Today it is my pleasure to Welcome author
Annie West
to HJ!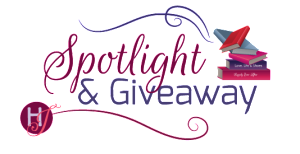 Hi Annie and welcome to HJ! We're so excited to chat with you about your new release, One Night With Her Forgotten Husband!
Hello! It's lovely to be here again. Thanks for the invitation.

To start off, can you please tell us a little bit about this book?: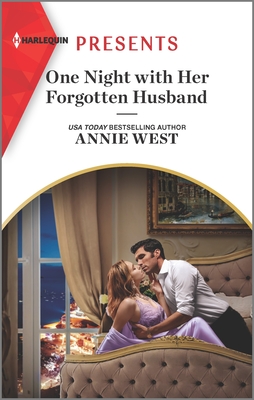 Angelo Ricci rescues a woman who's washed up on his private beach. But she's not just any woman. He recognises her instantly as the wife he'd divorced several years ago. He never wanted to see her again and isn't ready to forgive her for her lies. Yet she has amnesia from a head injury and claims not to know him or who she is. Can he believe her? Why has she come back? And will he be able to keep his distance from the one woman who makes him crave things he shouldn't want.

Please share your favorite lines or quote(s) from this book:
I do recall having such fun as I wrote the first chapter. Angelo finds his ex-wife, whom he hasn't seen in years, washed up on his private beach. She's unconscious. When she wakes this happens:
'You know me?'
He rolled his eyes. 'Spare me the playacting. Of course I do.'
She gripped the shirt closer with fingers that had turned clammy as she fought rising panic.
'Then you can tell me who I am. Because I don't remember anything.'
What inspired this book?
First up it was reader feedback that inspired me. Over the years I've written two amnesia stories. Both were amazing fun to write and both are very popular with readers. I was tossing around ideas and a heroine with memory loss came up as a possibility, mainly because of the many people who'd enjoyed 'Forgotten Mistress, Secret Love-Child' and 'Her Forgotten Lover's Heir'. Almost instantly I got a picture in my head of a rich, grumpy but wonderful hero at his private island retreat, confronted with the one woman who really hurt him. It was too good to resist!
I had an enormous fun creating the glorious garden at Angelo's luxurious villa. It's based on some Mediterranean gardens I've visited. It also owes a lot to my mother who was such a keen gardener and instilled in me a love of them.
Scent plays a huge part in this book. It's a catalyst to Ally regaining her memory. That idea stems from an experience I had watching someone react incredibly strongly to a scent that took them straight back to a childhood memory that was full of emotion.
Ally, my heroine, has an interest in perfume making so late in the story she visits Grasse in the south of France, a place famous for growing flowers for the perfume industry and for making perfumes. I visited there myself and it was great reliving that as I wrote the story.
How did you 'get to know' your main characters? Did they ever surprise you?
As always, it's a mix of knowing the bare bones before I write but fleshing that out as the words go onto the pages. They were constantly surprising me, not with things that seemed out of character, but with the depth of their feelings. For instance, near the beginning everything Angelo tells Ally about her past and her character is negative. It's one emotional blow after another and she has a hard time staying positive until she can regain her memory. Yet she stays strong, calling him on his bias and standing up for herself in ways that I admired and which surprised Angelo into thinking maybe there was more to her story than he knew.
What was the most difficult scene to write?
The scene I really wasn't looking forward to was the one when Ally remembers the past. There are things there that her mind was blocking out and, though I do enjoy putting my characters in tough situations, I felt sorry for her and didn't want her to have to relive those things. But we got through it and I'm happy to say she was stronger for it. Interestingly I found that the bad experiences she recalled also came with lots of good ones and that there was joy through the tears.
Would you say this book showcases your writing style or is it a departure for you?
No, we're definitely in real Annie West territory with this one! It's full of drama, in fact you might even say having a long lost spouse wash up on your beach might be a tad melodramatic! There's lots and lots of emotion and a real tug of war between Ally and Angelo – that push/pull of two people incredibly drawn to each other but fighting it for the best of reasons. I like to think drama, emotional depth and sizzle are my trademarks. I'd love to know what others think.
What do you want people to take away from reading this book?
That lovely warm glow of satisfaction when two people you care for find happiness together. A sense of issues wrapped up and above all optimism that even in difficult times, there's a good way forward.
What are you currently working on? What other releases do you have planned?
I'm just beginning a book so new I don't even have the character's names! I'm still sorting out in my head exactly what it's about. I love this stage, when there are so many possibilities and I'm eager to play with them. My next book to be published is THE DESERT KING MEETS HIS MATCH which I simply adored. It's about a new king who hires a matchmaker because he needs to find the perfect spouse, fast. Trouble is, his matchmaker keeps distracting him and suddenly his plans for a sensible, dynastic match are thrown into disarray. I love it when my hero's plans unravel! If you're interested, it's available for preorder.
Thanks for blogging at HJ!
Giveaway:

I'll give two readers each a signed paperback romance of mine, no matter where in the world they live! It could even be another story about lost memories.
To enter Giveaway: Please complete the Rafflecopter form and Post a comment to this Q:

If you read the story you'll see that Ally loves being outside. She has an affinity with growing things and is an enthusiastic gardener. If you could grow anything you like, either indoors or in a garden, what would you choose and why?
Excerpt from One Night With Her Forgotten Husband:
'This is amazing.' Ally stopped on the last step of the cliff path and took off her sandals, taking in the deserted cove with the deep blue sea sparkling beyond. Stepping onto the unusual pearly pink sand, she wriggled her toes. 'It's as soft as icing sugar too.'
Angelo turned and looked over his shoulder, eyebrows lifted at her delighted reaction. The twist of his body accentuated the breadth of his shoulders and the narrowness of his hips.
Instantly she forgot all about the secluded, perfect beach, her gaze feasting instead on him.
He was breathtakingly masculine. In black swim shorts and a thin T-shirt he looked toned and taut. Ally had to drag her attention away from those heavy thigh muscles and powerful arms.
'I like it. The private beach was one of the things that attracted me to the villa.'
'It must be great, having the place to yourself.'
On a public beach Angelo would probably be mobbed by admirers.
Ally swallowed hard, telling herself she was too aware of him as a man. It had grown worse in the last couple of days, since Angelo had dropped his antagonism and wariness.
Yesterday when she'd had her mini meltdown he'd been kind and understanding. He'd drawn her close and let her snuffle out her tears without making her feel foolish that she didn't even know what she was crying about.
But that sadness had been piercingly raw. It had hit out of nowhere, stealing her breath and her strength and turning the bright day gloomy with despair.
She'd tried to tell herself her brain wasn't working properly. That she was imagining things. Yet the awful suspicion lingered. That when she did remember everything she'd wish she'd remained in ignorance. Because something awful had happened.
Since then she'd spent as much time as possible with Angelo. Because being with him took her thoughts off the unknown, scary past.
Yeah, because you're busy lusting after him.
Nonsense. She was just appreciating him. Any woman would.
But did other women toss and turn all night, alternately wishing he were with her and dreaming that he was?
Heat scored her cheeks and Ally watched his gaze sharpen. Sometimes it felt like Angelo read her thoughts, or at least her body's response to him.
Maybe he could. They'd been lovers.
Ally wrinkled her nose, concentrating on not shifting her weight as that edgy, needy feeling started up again at the apex of her thighs. She mightn't have any memory but she was pretty certain it was her body's way of telling her she wanted sex. With Angelo Ricci.
Which was not going to happen.
'So, are you going to show me where I washed up and where you found the paddle?' Her voice sounded strident with forced cheer. But better than hoarse with arousal.
'You're sure you feel like clambering over rocks? There's nothing to see now.'
Angelo had been solicitous to the point of smothering since that scene at lunch yesterday. He'd insisted she lie down until the doctor came and pronounced she was doing well. Even this morning, when Ally said she was going to the beach, he'd tried to persuade her not to.
He seemed to think she was physically fragile, whereas it was only her mind that wasn't working. Her body seemed fine.
Too fine, considering how it responded to those delicious pheromones he exuded, and his sheer physical presence.
'Absolutely. I'd rather be outdoors. I'm not used to being cooped up. It doesn't feel right, lounging about.' She saw his sharp look and hurriedly added, 'Though I'm enjoying the books you've lent me.'
He didn't say anything, just surveyed her as if she were a puzzle to be solved. Then abruptly he nodded. 'This way.'
He led her to an outcrop of rock at one end of the beach. 'You were lying here with your head and arm on the rock and most of your body in the water.'
Ally's body iced at the image he conjured. She could almost see herself, unconscious, head just above water. She had been lucky not to drown, or be more severely injured.
'It's okay, Ally.' His low voice wrapped around her reassuringly, as did his long, warm fingers, covering hers where she rubbed her hands up her arms. His touch stopped the movement, drawing her eyes to his.
She read sympathy in that dark chocolate gaze. Yet it wasn't sympathy she wanted. It was desire.
She wanted Angelo to want her again, even if fleetingly. Being constantly on tenterhooks, close to him but keeping her distance, was too much to ask.
Abruptly she stepped clear of his touch and looked out across the water. She could make out buildings on the mainland, clustered around the sea and climbing the steep slopes.
'You really think I came from there?' It was too far to swim, but maybe on a paddle board…
'It seems so. I sent that photo you let me take of you to the hire company owner. He's sure you're the woman who rented the missing board.'
Her heart thudded. A real lead then, not just supposition. Now they just had to work out where she'd come from. 'Did he say how much he's out of pocket for the loss?'
She turned to find Angelo staring at her. 'Don't worry. It's covered by insurance.'
Ally expelled a breath. One small thing less to worry about. She had plenty of big things to worry about. 'Where did you find the paddle?'
He led her further over the rocks to a place where they ran like a ragged spine out into the sea. 'There, wedged under that outcrop.'
Of course there was nothing to see now. It was days since the storm. Even so, Ally had to clamp down on disappointment.
Had she really hoped that coming here would help her remember?
'I'm sorry, Ally. The whole island is on alert for any flotsam that might have come ashore in the storm, in case there's some sort of clue. But so far there's nothing.'
Her head jerked up. 'Thank you. That's very kind.' It shouldn't surprise her, after all he'd done for her. Of course he had a vested interest in helping her retrieve her memory so she could leave. 'I suppose the paddle board is halfway to Sicily by now.'
Understanding warmed his gaze. 'Come on. Since there's nothing more to see let's have that swim.'
He reached out a hand and she took it, some of the tension in her upper body easing at the contact.
Ally knew the gesture was just because Angelo didn't want her tripping on the uneven rocks and further damaging herself. But any human contact was welcome.
She'd felt so alone, isolated in a claustrophobic world where she didn't belong.
Surely that's why she'd become fixated on Angelo. It was simpler to focus on her hormonal reaction to a supremely sexy man than face the grim reality of her amnesia.
Any diversion was welcome. So as soon as they were on the sand she stripped off the lightweight trousers and top she wore over her bikini and headed for the water.
From the corner of her eye she saw Angelo yank off his T shirt and toss it on the sand with the beach towels he'd brought. The sun caressed the taut, muscled lines of his frame, burnishing his olive skin so that he seemed to glow.
It reinforced that fantasy she'd had before, of him as a fallen angel, beautiful, mesmerising and untouchable.
Ally's fingers tickled as she imagined touching his firm chest, tracing a line down to his navel, then following the dark thread of hair that disappeared beneath his shorts.
Her breath hissed between her teeth and she ran into the water, barely noticing its cool caress against ankles, knees and thighs before she shallow-dived beneath the surface.
Excerpt. © Reprinted by permission. All rights reserved.


Book Info:
She can't remember their marriage…
But she can't resist him!
Washed up on the pale pink sand of a luxury Italian private beach, Ally can't remember anything except her name. The man who saved her is a mystery, although Angelo Ricci insists she's his ex-wife!
Stranded on Angelo's island, Ally soon discovers her attraction to him is undeniable. It's clear their divorce wasn't amicable, yet Angelo looks at her with a heat that feels all-consuming. And Ally is tempted to spend one night in her forgotten husband's arms. A night that reveals more about their marriage than either of them expects…
Book Links: Amazon | B&N | iTunes | Kobo | Google |


Meet the Author:
USA Today Bestselling author Annie West loves writing passionate, intense love stories. She has devoted her life to an in depth study of tall, dark, charismatic heroes who cause the best kind of trouble in the lives of their heroines. Creating heroines who are a perfect match for those strong, stubborn men is one of her all time favorite things. As a sideline she's also researched dreamy locations for romance, from vibrant cities to desert encampments and fairytale castles. She lives on the east coast of Australia and her favorite things are books, good company, good food and travel. For behind the scenes news, early release information and free giveaways, sign up for Annie's newsletter: https://tinyurl.com/ya56pe7c
Website | Facebook | Twitter | Instagram | GoodReads |