Today it is my pleasure to Welcome author
Ruby Lang
to HJ!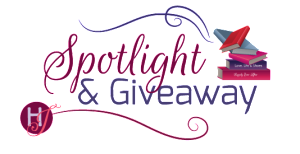 Hi Ruby and welcome to HJ! We're so excited to chat with you about your new release, Open House!
Thanks so much for having me on Harlequin Junkie to talk about OPEN HOUSE, the second book in my Uptown series about love, real estate, and adulting.

To start off, can you please tell us a little bit about this book?: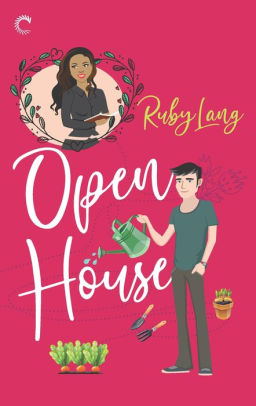 In OPEN HOUSE, Magda Ferrer, a newly-minted real estate associate, tries to sell the lot on which Tyson Yang's beloved community garden is planted. It's an enemies-to-lovers story set amongst the stately townhouses of Harlem, and it features community organizing, a heatwave followed by a blackout, and seduction by dumpling.

Please share your favorite lines or quote(s) from this book:
"So you're saying that, like dick, zucchini is abundant and low value."
"I-I'm going to ignore that lesson in supply and demand capitalism."

"Fear abject and complete. That's what you inspire in me."
"That's the nicest thing anyone has ever said about me."
What inspired this book?
This book was inspired by the amazing and wonderful community gardens in Harlem (some of which have been and are in jeopardy), polished young real estate brokers, men in khaki shorts, zucchini, repeated listenings of the West Side Story soundtrack, New York architecture, and summertime.
How did you 'get to know' your main characters? Did they ever surprise you?
I knew Magda already from my previous book, PLAYING HOUSE. In it, she's an earnest young broker tasked with showing a historic townhouse. She's still trying to unload the place in OPEN HOUSE, and from then on, I imagined a whole life for her complete with overachieving sisters and mother and a struggle with student debt. With Ty, I knew he'd be a mild-mannered accountant who became a sort of superhero gardener.
They both surprised me with how sexy they were, like someone who looks serious then rips off their shirt to reveal a gleaming, muscled torso.
What was your favorite scene to write?
My favorite scene to write was the dumpling eating/dumpling seduction scene:
She nodded, not really wanting to talk too much about it. Instead, she picked up a solid, slightly translucent dumpling, and admired the chives glowing under its thin skin. It burst gently in her mouth, and then the juices hit her tongue. It tasted green, and brothy, and salty, and warm, and soothing. She didn't even want to chew. She just wanted that flood of comfort again and again.
What was the most difficult scene to write?
One of the final scenes, when Magda and Ty have to talk about why they want to be together, was really difficult mostly because I just wanted to smush their faces together as soon as I possibly could. Spoiler: It turns out the characters were as impatient as me.
"You said"—Ty kissed her again—"we have to"—a nibble on her lip— "talk. We're going to do that"—his hand traced down her spine and up again, to a magical place between her shoulder blades and up her to her neck, to her cheek, even as he kissed her greedily again—"in a minute. Just another minute."
A couple of minutes passed, maybe hours before they pushed away from each other, panting.
Magda said, "We do have to talk. You're going away and I need to say some things."
Would you say this book showcases your writing style or is it a departure for you?
Oh, I think this is in line with my usual soft nerds who are passionate despite their gentle and reclusive natures.
What do you want people to take away from reading this book?
I want people to heave happy sighs at the end, and then go out and (hopefully) enjoy the neighborhoods they live in.
What are you currently working on? What other releases do you have planned?
HOUSE RULES, the third book in the Uptown series, comes out February 10, 2020. It's about a long-divorced couple who end up living together once again in a spacious apartment in Central Harlem. And there's an asshole cat. Magda also makes a brief appearance.
Thanks for blogging at HJ!
Giveaway:

1 eBook copy of OPEN HOUSE (open internationally)
To enter Giveaway: Please complete the Rafflecopter form and Post a comment to this Q:

Do you have a garden? If so, what do you grow? If not, would you like one, and what would you plant?
Excerpt from Open House:
In this excerpt, Magda is holding an open house to sell her Uncle Byron's historic townhouse when Tyson Yang shows up.
When Magda peeked through the monitor that morning, she recognized Tyson Yang on her doorstep.
Well, technically it was Uncle Byron's doorstep. But still.
She tugged at her suit jacket, smoothing it down self-consciously. Then she remembered herself. She didn't need to primp for him. She took a breath and opened the door. Or rather, she tried. It wouldn't release. Damn it. Uncle Byron had ordered electronic locks installed during the week, and either they were malfunctioning or she had used the wrong setting. Either way, she hated them and she secretly wondered if engaging real estate brokers was Byron's way of getting people to supervise the improvements he was making on the house while he stayed in his primary residence in Miami.
She fumbled for her phone and as Tyson rang the doorbell again.
"One minute," she yelled. "I'm coming."
Well, she was already there but—
A few taps on her phone and luckily she heard the beep telling her that the security system was going to let her get away with opening the drawbridge.
"Really? You've taken to locking out the rabble?" Ty asked.
She'd been ready to be civil to him, she'd even been glad to see him. So much for the fluttering in her stomach when she'd peeked at the screen and saw his dark flop of hair, his wide eyes.
The fluttering had probably been the dregs of bodega coffee curdling in her stomach.
At the same time, it was a relief that she didn't have to be polite to him. "Do you have an appointment, Mr. Yang?"
He frowned. "No. But isn't this an open house?"
"Are you interested in buying?"
She gave him a saccharine smile. She was being an asshole. She could see his hesitation. But even now, he was honest. "I wouldn't be able to afford it."
"I'm afraid I'm busy with serious buyers only."
"Are you?"
He peered inside. "I'm the only person here," his tone softened. "And I promise not to take up much of your time. You wouldn't return Mrs. E's calls."
"You'll have to make an appointment."
"For an open house? I just—"
"Ap-point-ment."
She pointed at her phone.
He really looked puzzled now. "Look, English isn't quite my first language, but it is a pretty close second, and I'm pretty sure I know what open house means."
She grimaced. "It means what you think it means, but this is to cut down on gawkers and to help keep track of potential buyers."
"You mean it's open for rich people."
"No, it's for won't-waste-my-time people."
She'd finally snapped and, of course, that was the thing that made him laugh. But almost immediately he sobered.
"Okay, I apologize. I showed up here instead of making an appointment. I promise I'm not trying to be obnoxious or intimidating. I'll leave if you tell me again. Again, I know you're not the owner of the garden—just the representative. And I wanted to ask questions and you're the only one who can help me."
Excerpt. © Reprinted by permission. All rights reserved.


Book Info:
Love can take root where you least expect it.
Tyson Yang never imagined that one day he'd be the de facto spokesperson for an illegal community garden. But when the once-rat-infested-but-now-thriving Harlem lot goes up for sale, Ty can't just let all their hard work get plowed under.
Even if he is irresistibly drawn to the lovely but infuriatingly stubborn real estate associate.
Magda Ferrer's family is already convinced this new job will be yet another flop in her small but growing list of career path failures. But her student debt isn't going anywhere, and selling her uncle's historic town house and the lot nearby means a chance to get some breathing room.
Ty is her charming rival, her incorrigible nemesis, the handsome roadblock to her success.
Until one hot Harlem night blurs the hard line drawn between them, and the seeds of possibility in this rocky garden blossom into love…
This book is approximately 48,000 words
One-click with confidence. This title is part of the Carina Press Romance Promise: all the romance you're looking for with an HEA/HFN. It's a promise!
Book Links: Amazon | B&N | iTunes | Kobo | Google |


Meet the Author:
Ruby Lang is the author of the acclaimed Practice Perfect series. She is pint-sized, prim, and bespectacled. Her alter ego, Mindy Hung, wrote about romance novels (among other things) for The Toast. Her work has also appeared in The New York Times, The Walrus, Bitch, and other fine venues. She enjoys running (slowly), reading (quickly), and ice cream (at any speed). She lives in New York with a small child and a medium-sized husband.
Website | Facebook | Twitter | Instagram | GoodReads |