Today it is my pleasure to Welcome author
Emmy Grayson
to HJ!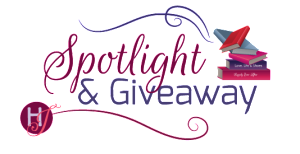 Hi Emmy and welcome to HJ! We're so excited to chat with you about your new release, Proof of Their One Hot Night!

Hello from the Midwest!

Please summarize the book for the readers here: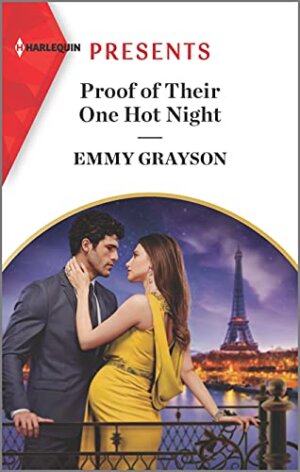 "Proof of Their One Hot Night" is the second book in my Infamous Cabrera Brothers trilogy with Harlequin. Calandra Smythe, former event planner for Cabrera Wine, is pregnant…with her former boss's brother's baby! One night of passion in New York leads to a confrontation in Paris. Calandra has always known Antonio Cabrera as a playboy who prefers to keep things like commitment and duty at arm's length. But Antonio surprises her by demanding that he be a part of their unborn child's life. Determined to woo Calandra, Antonio hires her and whisks her away to the sun-soaked coast of Marseille. Can Antonio show Calandra that he's not only capable of being a father, but capable of love, too?

Please share your favorite line(s) or quote from this book:
His joking tone teased a reluctant smile from her. "I wouldn't describe you as a nemesis. Just a thorn in my side."
"A thorn? How flattering. I would have hoped I might compare to something a bit larger."
"No comment."
Please share a few Fun facts about this book…
I walked through so many maps, Instagram photos and other images to capture the layout of Sénanque Abbey. Researching the lavender fields of Provence was one of my favorite parts of writing this story!
I based the scene on the Eiffel Tower on a trip my husband and I took there for our anniversary. The first time I saw the Tower, I teared up!
What first attracts your Hero to the Heroine and vice versa?
Antonio loves that Calandra doesn't just immediately fall for his antics. She's always working hard. At first he enjoys teasing her and pushing her buttons. But gradually he comes to enjoy her company. The night they make love for the first time, he makes her laugh. Being the one to break through her icy exterior and see the real her gets under his skin.
Antonio drives Calandra crazy with his casual teasing. But when she needs help, he's the one who comes to her rescue. It's hard for Calandra to ask for help. When Antonio literally rolls up his sleeves to help, she realized she's been falling for him all along.
Did any scene have you blushing, crying or laughing while writing it? And Why?
Blushing and crying! It's a love scene. Antonio holds and comforts Calandra when she shares some incredibly details from her past. His loving response leads to a very sensual encounter.
"He scooped her up in his arms, carried her inside and laid her on the bed. She started to reach for him, to ask him to stay, but before she could, he laid down next to her and drew her back into his embrace. How long she cried, she couldn't say. Alejandro stayed by her side the entire time, stroking her hair, kissing her forehead, whispering words in Spanish she didn't understand but still took comfort in.
At last, her tears dried. When she looked into Alejandro's eyes, saw the emotion brimming his dark blue gaze, she couldn't stop herself from kissing him. He paused, as if waiting to see if this was just a reaction to unburdening herself or if she truly wanted him.
She smiled against his mouth. Then sat up, rolled and straddled his hips.
His eyes flared. "Calandra…"
Readers should read this book….
If you love billionaire playboys, strong heroines who persist despite the incredible challenges thrown in their past, exotic locations like Paris and Marseille and feisty dialogue (my favorite part of this book by far), then you should pick up a copy of "Proof of Their One Hot Night." It's my favorite book I've written for Harlequin and my favorite out of the trilogy.
What are you currently working on? What other releases do you have in the works?
I'm currently working on (and slightly tearing my hair out) on the first in a royal duet featuring the Van Ambrose royals. Briony Smith can't believe a man as good-looking as Cass Morgan has wandered into her bar…that is, until he tells her she's actually a princess and offers her marriage to help save her country! I'm excited to see Briony and Cass's story come to life next year.

Thanks for blogging at HJ!
Giveaway: Giveaway for US residents:
-Signed copy of "Proof of Their One Hot Night"
-Signed copy of "His Billion-Dollar Takeover Temptation," the first book in the trilogy
-$10 Powell's Books digital gift card
To enter Giveaway: Please complete the Rafflecopter form and Post a comment to this Q:

What's your favorite part about traveling? It was so hard for me to not include all of the incredible places I came across when researching Marseille. Food is a big thing for Mr. Grayson and I, and I also love visiting historic sites. Mr. Grayson is more of a nature buff, so Calanques National Park would have been more his speed.
Excerpt from Proof of Their One Hot Night:
CALANDRA WATCHED THE boats drifting across the waters of the Vieux-Port de Marseille from her spot at a little café with red-and-white-striped umbrellas. The scent of fresh- baked bread had guided her feet to this little haven as she killed time before her appointment.
The city was a welcome distraction from the luxury of Alejandro's seaside villa. The teal- blue furniture, floor-to-ceiling windows and her own private guest quarters at the end of a long hallway had screamed wealth. Only one thing had stood out as truly Alejandro amongstamong the carefully chosen name-brand items—; artsy photographs of ships, from the historic floating palaces of the early twentieth century to romantic sailboats, tucked here and there among more recognizable pieces.
A far cry from the tiny house Aunt Norine had raised her and Johanna in. A reminder of everything Alejandro was, no matter how charming or seductive he could be.
Pride had made her take a cab to the villa yesterday afternoon once she realized that there really wasn't a lot to be done in town. She'd managed to work successfully at a table on the patio, surrounded by lush blooms and the greenest grass she'd ever seen as she confirmed vendors and created schedules.
It had been heaven working again. Feeling useful. And this morning, when her first emergency had arisen, she'd thrilled at making last-minute arrangements to put out what had the potential to be a very large fire.
One more step, two more steps at most, and La Reina's party would be back on track.
Would Alejandro be proud of her quick response and her unique solution?
She shoved away the unwelcome thought. She didn't need his approval. She had done her job just fine without begging for compliments and praise before. No need to start now.
The garçon came out and set a plate with a fluffy croissant, wild berry jam and a tiny bowl of fruit on the table with a flourish.
"Pour vous, mademoiselle."
"Merci."
She reached for the knife when nausea hit so hard she could barely move.
"Oh, baby, what are you doing to me?" she whispered. Already she loved the little one growing inside her so much. But moments like these, she could do without.
The nausea slowly subsided, and she sat back in her chair, her breathing heavy, her forehead damp. A long drink of water further settled her stomach.
Maybe a combination of pregnancy and concern. Concern that she was headed down the same path as Mother. She'd tossed and turned a good portion of the night as she replayed the scene on La Reina over and over again, trying to figure out how she'd let go of her control and let him see that he still affected her.
The exhaustion that invaded her bones could be chalked up to the energy her body required to grow her child. But there was no excuse for the fragility she'd developed. Her child needed her to be the strong woman she'd been for the last seventeen years.
She grabbed the knife once more and slathered jam on the croissant. She bit into it, savoring the sweet burst of berries on her tongue, and sighed. At least one thing had gone right today. Nothing beat the simple pleasures of eating a freshly baked French croissant.
"Does the baby have a sweet tooth?"
She choked on the croissant and coughed. Someone pressed a glass of water into her hand. She brought it to her lips and gulped it down.
Alejandro dropped into the chair across from her. A frown marred his handsome features. The sleeves of his brick- red polo shirt clung to his biceps, the blue jeans conforming to his thighs. Irritation buzzed inside her head. Did the man always have to look so put together?
"Are you all right?"
Gulls cawed overhead. Languages from around the world flowing around them in a bewitching hymn of sounds and accents as shoppers and tourists bustled by. A breeze blew in from the harbor, light and cool to combat the growing heat of the morning. Details Calandra would have soaked up in her new quest to enjoy life a little more had her mutinous body not gone rigid the instant it registered Alejandro's presence.
Excerpt. © Reprinted by permission. All rights reserved.


Book Info:
"Did you want something?"
He wants her…and his baby!
Calandra Smythe's cool demeanor protects her from heartache and makes her an ultraefficient event planner. The one event she didn't plan? A soul-stirring night with notorious shipping tycoon Alejandro Cabrera…and the consequences!
Alejandro's stunned Calandra wants to raise their child alone. His answer: a week in France to prove he's parent material—far better than his own judgmental father—and to tempt Calandra into another smoldering encounter. But winning her trust would mean letting down his own walls, and that would change the whole plan…
Book Links:  Amazon | B&N |


Meet the Author:
Emmy's interest in romance can be traced back to her love of Nancy Drew books, when she tried to solve the mysteries of her favorite detective while rereading the romantic chapters with Ned Nickerson. Fast-forward a few years when she discovered a worn copy of "A Rose in Winter" by Kathleen Woodiwiss on her mother's bookshelf, and she was hooked. Over 20 years later, Harlequin Presents made her dream come true by offering her a contract for her first book.
When Emmy isn't writing or reading, she's chasing around her baby boy, feeding her menagerie of fur babies or carving out a little time on her front porch with her firefighter hubby.
Website | Facebook | Twitter | Instagram | GoodReads |