Today it is my pleasure to Welcome author
J. Kenner
to HJ!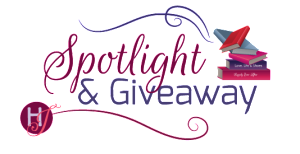 Hi Julie and welcome to HJ! We're so excited to chat with you about your new release, Ravaged With You!

Thanks for having me!

Please summarize the book for the readers here: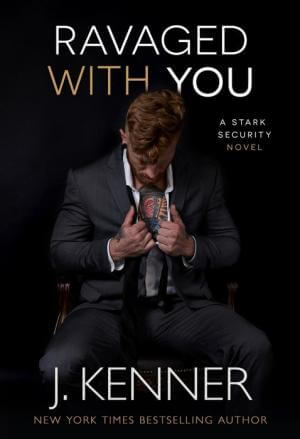 For years, Red Cooper, Mel Swift, and Jo Irwin were the best of friends, which was why both Red and Jo ignored the attraction between them. But things changed when Red joined the military, and he came back a broken man, convinced that nothing could ever happen between him and Jo. Time passed, and she and Mel got married … but recently, they'd grown apart. Mel became distant and secretive. And now he's dead.
Now, Mel and Jo are thrust together as they try to stay alive with the looming threat now focused on them. But what may be the hardest of all is fighting their renewed attraction. And, most of all, battling the dark secrets that haunt Red's past…

Please share the opening lines of this book:
He wasn't supposed to be the one. This man who watches me with sensual, luminous eyes, his hair like a crown of fire. This battle-scarred warrior who so tenderly holds my life in the palm of his hand.
Please share a few Fun facts about this book…
Red first appears in the Nikki & Damien Stark novella Cherish Me! He's the bartender in the hotel where Nikki & Damien are staying during a Christmas getaway!
Red and Jo both appear briefly in Memories of You, the story of Renly (Red's twin brother) and Abby (Nikki Stark's friend and business partner).
Please tell us a little about the characters in your book. As you wrote your protagonist was there anything about them that surprised you?
One thing about Red surprised me soooo much, but it's a total spoiler. Let's just say that the man has SERIOUS skills from his time in Special Forces … and is very creative!
If your book was optioned for a movie, what scene would you use for the audition of the main characters and why?
Red bolted awake with a startled yowl, his heart thudding painfully in his chest as he leapt out of bed, desperate to escape the hell he'd awakened to: an erection, a woman in his bed, and the earthy smell of juniper and eucalyptus filling his senses.

No, no, goddammit, no!

"Red? Red, Christ, are you okay?"
The dark fog around him faded to reveal the reality that the woman in his bed wasn't her. It was Jo, looking both concerned and terrified.

His cock tightened, and he was breathing hard, trying to rein it in. It would be so easy. Push her back against the mattress. Hold her wrists above her head with one hand as he fucked her hard, his other hand over her mouth to stifle her moans until he let her cry out.

He wanted that, damn him. Wanted to overpower. To take. 
To take back.
He wanted to hear her call his name, to beg for more, to have her completely at his mercy.

He wanted it, dammit. 
And there was no way in hell he was going down that rabbit hole with Jo.
What do you want people to take away from reading this book?
The knowledge that love doesn't fade, and that it has the power to heal, as well.
What are you currently working on? What other releases do you have planned?
I'm finishing up Enchant Me, a Nikki & Damien Stark novella in which they not only renew their vows … but meet a man claiming to be Damien's son.
Thanks for blogging at HJ!
Giveaway:

A print copy of Ravaged With You, digitally signed by JK!
To enter Giveaway: Please complete the Rafflecopter form and Post a comment to this Q:

I love friends to lovers romances! What is your favorite trope?
Excerpt from Ravaged With You:
I see a red dot appear on the door in front of me. For a moment I'm confused, then the dot moves to me. My mouth goes dry and my pulse pounds in my ears as I look down and see the dot on my white tee.

Suddenly I'm slammed backwards, and Red is in front of me, his body crushing mine against the side of the house, blocking me. Protecting me. "You know damn well I'm the one with the best chance of finding this thing," Red says, still talking to the speakerphone. "You hurt her, you lose me."

"I don't believe that, Mr. Cooper. But if you work faster, then maybe we won't have to see which one of us is right."

I can't see anything from behind Red, so I don't know if the laser dot is gone. We stay that way for a moment, completely still, until Red finally moves forward, giving me room to breathe.

He turns and punches in my code, so hard I'm surprised the little numbers don't crush into dust. I can see the rage boiling inside him; it's practically coming off in waves.

He takes my hand, pulling me so that I stumble inside, surprised by the urgency since the threat is gone. He follows me, slams the door, and the next thing I know my back is flat against the closed door, and his mouth is hard against mine.

I'm melting. Completely melting, and I want this so much. I want to work away the fear, the loss the anger. I want everything he's giving, and I want to give everything he's taking.

He's touching my face, his calloused fingertips rough on my skin. His eyes meet mine, then trail over my entire body as if he can't believe I'm here. I gasp, his intense inspection like the most intimate of caresses.

"Red," I begin, but he cuts me off with a kiss so deep I feel it all through my body. His hand goes to my neck, holding me in place so tight I can barely breathe. Then his other hand slides down inside my leggings to cup my bare sex, and I almost come right then.
Excerpt. © Reprinted by permission. All rights reserved.


Book Info:
Retired from the military and finally free of the demons of past missions, former Special Forces soldier Charlie "Red" Cooper leads a blissfully calm life running his successful distillery. At least until the day he finds his partner and best friend drowned in one of their best barrels of whiskey. Now he must dredge up old skills and memories to not only avenge his friend's death, but to protect the one woman who has always made his pulse race—his friend's grieving widow.
Shocked by her husband's death, Josephine Swift should be mourning, but instead she's terrified and…pissed. Turns out the husband she'd fallen out of love with was into some seriously bad business. Even worse, he's dragged her and his partner into his web of deceit and danger. Now his mistakes could get them both killed.
Jo is glad to have the benefit of Red's skills to keep them safe. She shouldn't be interested in him—especially not now—but there's no denying the white-hot attraction that smolders between them. Red's far too honorable to sully his best friend's memory by giving in to his desire for Jo. But when their lives hang in the balance, all bets are off. And as the depth of their passion grows, Jo dares to hope for a future. First, though, they have to survive…
Book Links: Amazon | B&N | iTunes | Kobo | Google |


Meet the Author:
J. Kenner (aka Julie Kenner) is the New York Times, USA Today, Publishers Weekly, Wall Street Journal and #1 International bestselling author of over one hundred novels, novellas and short stories in a variety of genres.
JK has been praised by Publishers Weekly as an author with a "flair for dialogue and eccentric characterizations" and by RT Bookclub for having "cornered the market on sinfully attractive, dominant antiheroes and the women who swoon for them." A six-time finalist for Romance Writers of America's prestigious RITA award, JK took home the first RITA trophy awarded in the category of erotic romance in 2014 for her novel, Claim Me (book 2 of her Stark Saga) and another RITA trophy for Wicked Dirty in the same category in 2017.
In her previous career as an attorney, JK worked as a lawyer in Southern California and Texas. She currently lives in Central Texas, with her husband, two daughters, and two rather spastic cats.
Website | Facebook | Twitter | Instagram | GoodReads |