Today it is my pleasure to Welcome author
Lillie Vale
to HJ!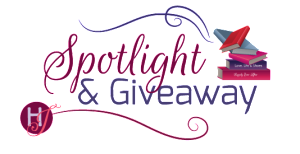 Hi Lillie and welcome to HJ! We're so excited to chat with you about your new release, The Shaadi Set-Up!
Please summarize the book for the readers here: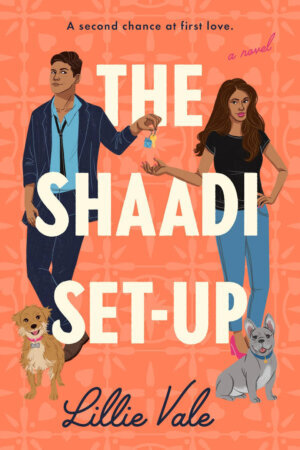 The Shaadi Set-Up is a slow burn exes-to-lovers second-chance romance between furniture restorer Rita Chitniss and her high school sweetheart, Milan Rao, who also happens to be the boy who broke her heart quite spectacularly six years ago. Things aren't perfect with her current boyfriend Neil, but they're good enough for right now.
However, when her mother sets her up with real estate agent Milan, volunteering her interior design skills to help him sell a difficult listing, Rita rashly comes up with a set-up of her own: sign herself and Neil up on MyShaadi, a reputable Indian matchmaking site, to convince everyone just how over Milan she truly is (hint: she's not). As soon as she gets the validation she needs, she can rub her perfect match in Milan's face. Instead, MyShaadi matches Rita with the last person she ever expected—her ex!
As the former golden couple Milan and Rita are forced into a professional partnership, Rita is forced to reevaluate what really happened all those years ago to split them up, her mother's motivations in setting them up, and whether broken things can ever really be fixed. And as one house turns to two, she has to wonder… Maybe MyShaadi got her perfect match right, after all.
There are plenty of tropes to enjoy in The Shaadi Set-Up, but some of my absolute favorites are: second chances, forced proximity, slow burn, and first love. Plus two adorable dogs (a Yorkie–Jack Russel terrier mix and a French bulldog!), a couple playing house, and food as a love language! AND SO MUCH YEARNING.

Please share the opening lines of this book:
I drag myself on a walk around my neighborhood twice, the soup of North Carolina's early June humidity plastering my hair to the back of my neck. Still half asleep, I let my dogs set the pace and try not to nod off behind my enormous incognito actress–style aviators that cover half my face.

Most girls would try to squeeze in a morning cuddle with their hunky boyfriends as soon as the alarm goes off, but I launched out of bed this morning before mine could hit snooze.
Please share a few Fun facts about this book…
If you ask me, the most fun fact is how this story was born! My mom asked me if I ever thought about joining Tinder. My brain took an innocuous question and ran with it!
I made an off-the-cuff comment along the lines of "Imagine if two Desi kids met on Tinder, had sex on the first date, and then made the calamitous discovery that they wanted to continue seeing each other? Imagine explaining to your folks how you met!!! They'd have to come up with some elaborate backstory…OMG what if they joined a matrimonial site like shaadi.com (a real website) to fake their 'first meeting' for their parents' sake?!?!"
Ten seconds later I realized I'd just come up with the plot of a book I was desperate to read. Who were these characters? What mistakes would they make, despite their best intentions? So then, of course, I had to write it!
Please tell us a little about the characters in your book. As you wrote your protagonist was there anything about them that surprised you?
The Shaadi Set-Up was my pandemic book, written in the summer of 2020. The heart of this book has always been a love letter to the places we call home and the people we find our way back to, and it felt especially affirming to draft this book during a time when so many of us were looking for comfort and connection. Writing Rita, Milan, and the other characters who inhabit the world of this book was a joy. Every time I opened up my document, I felt like I was meeting old friends. As such, very little came as a surprise. There was always an intentionality and a rightness behind every word, thought, and action that felt very true to who they were as people.
If your book was optioned for a movie, what scene would you use for the audition of the main characters and why?
Chapter Four! It's when Rita and Milan meet each other again in person—to their shock and horror! As they size each other up, it's very clear that despite the lack of closure and some hostility, these are two people who will never be nothing to each other. If the nuance of this scene is nailed, I know the rest of them will be cake.
"So . . . thanks, but I'm going to pass," I say between gritted teeth.

One corner of his mouth lifts. "I didn't offer you the job."

I scowl. "Your mother did."

"My mother doesn't speak for me," he counters.

Mom raises her hand. "Rita's mother does speak for her and she would definitely like to accept the job, Milan. With pleasure."

Pleasure and Milan should not go in the same sentence.

"Also," Mom adds, "I already told your mother she would."

"What? You can't commit me to projects without even asking." I stand up, scraping the barstool back. "You had no right to speak for me, Mom. This is not a playdate! You can't just . . . just arrange things for us like we're children!"

Aji speaks for the first time. "If things were that easy, I'd arrange you a match on MyShaadi.com like that." She snaps her fingers.

Milan stares at me. "You're on MyShaadi?"

A beat. "Yes," I bite out. "I'd love to meet some reliable men I can actually count on."

He flinches.

Fierce knee-jerk victory shoots through me. He looks crushed. Fucking good. Now he knows there is zip, zilch, zero chance of us ever getting together again.
Excerpt. © Reprinted by permission. All rights reserved.

What do you want people to take away from reading this book?
If readers take anything away from my book, I'm thrilled with whatever resonated most with them. But for me, what I took away is what's at the heart of all second-chance romance… The hope that the future can still be different.
How many of us always get love right the first time around? No matter what age you are, there's an infinite number of ways to mess up a relationship. Sometimes it's ships in the night, sometimes it's the right person at the wrong time. Luckily, there are also a number of ways to reconnect again. A second chance means it's never The End. We get another shot, and maybe, just maybe, we'll get it right this time.
What are you currently working on? What other releases do you have planned?
I have a Young Adult novel called Beauty and the Besharam coming out with Viking Children's in summer 2022. It's a rivals-to-lovers summer workplace rom-com inspired by Disney's Beauty and the Beast, where a slightly curmudgeonly teen girl known for being besharam (shameless) falls for her rival. For my pet lovers out there, this one has an adorable golden retriever and a teddy bear hamster!
I'm also working on my next Adult novel with Putnam that comes out fall 2022, The Decoy Girlfriend, where an author is caught impersonating her movie star lookalike and is blackmailed into taking her place, including dating the actress' sexy co-star boyfriend. And if all that juiciness didn't sell you on this book, it also has a German wirehaired pointer!

Thanks for blogging at HJ!
Giveaway:

2 Print copies of THE SHAADI SET-UP by Lillie Vale
To enter Giveaway: Please complete the Rafflecopter form and Post a comment to this Q:

Rita and Milan can't seem to forget each other, and six years after their breakup, their chemistry is still off the charts. Is there something about first love that sticks?
Book Info:
High school sweethearts Rita Chitniss and Milan Rao were the golden couple, until the day he broke her heart. Now, six years later, Rita has turned her passion for furniture restoration into a career and has an almost-perfect boyfriend, Neil. The last thing she needs is for Milan to re-enter her life, but that's exactly what happens when her mother, an unfailing believer in second chances, sets them up. Milan is just as charming, cocky, and confident as he was back in school. Only this time, he actually needs her business expertise, not her heart, to flip a hard-to-sell house for his realty agency.
While Rita begrudgingly agrees to help, she's not taking any risks. To prove she's definitely over him, she signs herself and Neil up on MyShaadi.com, a Desi matchmaking site famous for its success stories and trustworthy enough to convince everyone that she and Neil are the new and improved couple. Instead, she's shocked when MyShaadi's perfect match for her isn't Neil…it's Milan. Ignoring the website and her mother is one thing, but ignoring Milan proves much more difficult, especially when she promises to help him renovate the beach house of her dreams. And as the two of them dive deeper into work—and their pasts—Rita begins to wonder if maybe her match wasn't so wrong after all….
Book Links: Amazon | B&N |
Meet the Author:
Lillie Vale is the author of the young adult novel Small Town Hearts. She writes about secrets and yearning, complicated and ambitious girls who know what they want, the places we call home and people we find our way back to, and the magic we make. Born in Mumbai, she grew up in Mississippi, Texas, and North Dakota, and now lives in an Indiana college town. The Shaadi Set-Up is her debut novel for adults.
Website | Twitter | Instagram |