Today it is my pleasure to Welcome author
Tara Taylor Quinn
to HJ!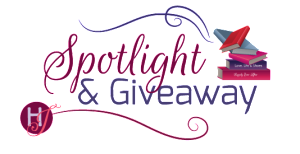 Hi Tara Taylor Quinn and welcome to HJ! We're so excited to chat with you about your new release, Reluctant Roommates!

Hi! I'm happy to be back!

Please summarize the book for the readers here: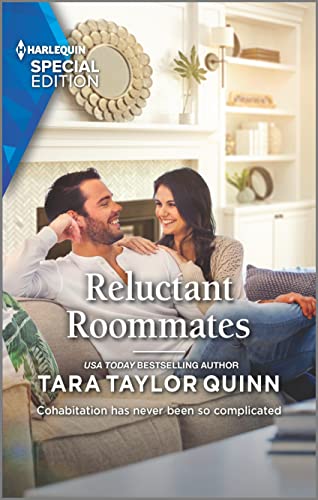 A ghostwriter who has a bit of a peculiar look on life became attached to the old man inventor whose memoir she's writing. Together they'd started taking in rescue dogs at his mansion. He leaves the mansion, and the dogs to her, except that she doesn't believe in home, or being tied down. She flits from job to job, living the 'ghost' part of her job. Then the man's handsome accountant son, a man as straight arrow as the old man was not, shows up claiming his father had left the house to him. Through a Sierra's Web expert lawyer, they find out that they both have to live in the house for a year, or it goes to charity. And, if they keep the house, the rescue dog operation must remain permanent. They establish a statute – a set of rules or laws, that set up boundaries to guide their interactions. Paige thinks of it as their statute of limitations. A pun on the usual connotation of the legal term. Typical to her way of living life. Thinking of things differently from everyone else. This is a strangers to lovers story. A close proximity story. An opposites attract story. And a pet rescue story! With some of my usual intense emotion in there, too.

Please share your favorite line(s) or quote from this book:
I can't choose a favorite, but I like these alot: He needed a shower, not a fist fight. And didn't want blood on his father's shiny marble floor.
Please share a few Fun facts about this book…
My mother pointed out to me, after the book published and she read it, that dog stars are all named after dogs we've known and loved. I hadn't realized how closely I'd cloned my fur family members.
My own rescue dog, Jerry, is the cocker in the story, and he's been doing PR for me! He has videos on TikTok!
Paige is one of my favorite characters I've ever written.
What first attracts your Hero to the Heroine and vice versa?
While they're very different, they both have broken hearts made of gold. They're also both grieving West's father's passing and need each other to ease the pain. They're also a team in trying to fight the absurd will that's trapping them into living together. And…it doesn't hurt that they're instantly attracted to each other.
Did any scene have you blushing, crying or laughing while writing it? And Why?
"I can't go to a Florida resort, West. I don't ever go to Florida."
"Can you tell me why?"
She shook her head. She hadn't even told Lonnie…only what the counselor had said. Until she'd broken up with him and he'd been so devastated. Even then, all she'd done was tell him her real name. Told him to look her up.
He had. And had been a close person in her life ever since.
He was also the last person she'd told.
Her real name. She had to tell West. Just like Lonnie, it was the only way. She opened her mouth, prepared to speak and then break their rules and leave the room. Nothing was the same anymore. Rules weren't going to help…
Readers should read this book….
Because it has all the feels. There's past tragedy, a father and son who are polar opposites, but still managed to be close, broken relationships, real life, a touch of fantasy, nosy older twin sisters, a twist on secret identity, and dogs who are, after all, the world's best teachers of unconditional love.
What are you currently working on? What other releases do you have in the works?
I'm currently finishing book two of Colton's of New York coming out 2/23 with Romantic Suspense and then have three more Sierra's Web stories to write this year, for both Harlequin Romantic Suspense and Harlequin Special Edition. I have six books out this year and seven out next year so I'm pretty much writing all the time!

Thanks for blogging at HJ!
Giveaway:

Three eBook copies to three readers of the first book in the Sierra's Web series, His Lost and Found Family.
To enter Giveaway: Please complete the Rafflecopter form and Post a comment to this Q:

Do you have any pets? If so, please introduce them!
Excerpt from Reluctant Roommates:
She started to laugh and he stared at her. "I'm sorry. I was just remembering him telling me how he'd taught you all about polarization and how you had to have a north and south pole in order for the magnetic forces to be attracted to each other. You were seven at the time. And you somehow rigged the gadgets his he was using to test his belt so that when he went to wear them, they'd all repel and fall off."
His smile was slow in coming, but it got there. "I'd actually forgotten about that," he said.
"And the hand grip that was supposed to get bags off the carousel at the airport.…" she continued, grinning.
"He insisted we go the airport on Sunday evening, when the place was packed with weekenders coming home, and he was going to show me how his hand grip would impress the ladies. Instead, the grip got caught in a latch and he spilled a woman's lingerie on the floor…"
She laughed out loud, remembering Walter's rendition of the story. He'd been a very colorful storyteller.
A colorful man.
She'd envied West, getting to grow up with any father, let alone one who was so fun.…
Excerpt. © Reprinted by permission. All rights reserved.
Book Info:
Eight's company and two's a crowd in the newest book in the Sierra's Web series by USA TODAY bestselling author Tara Taylor Quinn.
He just inherited his family estate.
So did she.
Living with a total stranger for twelve months is the only way Weston Thomas can claim possession of his Georgia family mansion. If not, the place goes to the dogs—seven rescue pups being looked after by Paige Martinson, his co-owner, to be exact. West's instant, unexpected attraction to the free-spirited ghostwriter comes with rules of engagement. But when chemistry deepens into more powerful emotions, is the accountant willing to bank on a future that was never in his long-term plans?
Book Links:  Amazon | B&N | iTunes | kobo | Google |


Meet the Author:
The international author of 104 original novels, in twenty languages, Tara Taylor Quinn is a USA Today bestseller with over seven million copies sold. A five-time RITA finalist Tara appears frequently on bestseller lists, including #1 placement on Amazon lists, and multiple showings on the Publisher's Weekly Bestseller list. She is a National Reader's Choice Award winner and has appeared on national and local TV across the country, including CBS Sunday Morning.
Tara is a supporter of the National Domestic Violence Hotline. If you or someone you know might be a victim of domestic violence in the United States, please contact 1-800-799-7233.
Website | Facebook | Twitter | Instagram | GoodReads |