Today it is my pleasure to Welcome author
Emma Hart
to HJ!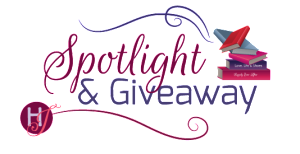 Hi Emma and welcome to HJ! We're so excited to chat with you about your new release, Right Number, Wrong Girl!

Hi! Thank you so much for having me.

Please summarize the book for the readers here: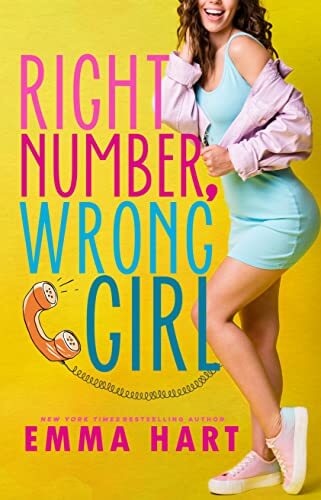 When a series of unfortunate events means Sophie Smith ends up taking her best friend's place to organise the 80th birthday party for The Dowager Duchess of Devon, a series of miscommunications mean they think she IS her best friend. Between the ornery dowager duchess, the micro-managing current duchess, and the incredibly attractive Lord Hugo getting her all kinds of flustered, can she pull off the impossible?

Please share your favorite line(s) or quote from this book:
"How was your cake?"
"Sliced far too small." Evelyn sniffed. "Kellie would never serve me such a small slice of cake. It's a travesty."
I peered over at him. "She had two slices of cake."
He sighed. "Grandma. Aren't you supposed to be watching your blood sugars?"
"I am watching them, Hugo." She picked up her tea. "Watching them rise."
Please share a few Fun facts about this book…
I grew up near Exmoor in Devon where the book is set, and Cavendish House and estate are based on a real-life one (although the house and location are entirely fictional)
I listened to When You're Gone by Shawn Mendes on loop for about two days straight while writing ~certain scenes~
I had Chapter 33 written before I'd even started the book.
What first attracts your Hero to the Heroine and vice versa?
Their first meeting is circumstantial, and it's a fun trigger for their entire relationship. Hugo is initially attracted to Sophie because of her fiery personality, and for her, it truly comes out when she sees his softer side and how he's willing to go to any lengths to help her.
Did any scene have you blushing, crying or laughing while writing it? And Why?
Anything with Evelyn, The Dowager Duchess in. She really brought the comedic side of the story out, and there was just something about her character that was so unfiltered. I remember doing edits and just laughing over and over. One of my favourite scenes is the one I gave a snippet of above, and another is below:
"Good afternoon, Your Grace," I greeted her. "Lord Hugo," I added as a blithe afterthought.
"Miss Hopkins." His smirk was plastered on his face.
The elderly woman turned to him. "Get out."
He blinked at her.
Ha. The smirk wasn't so plastered on now, was it?
"Excuse me?" he said to his grandma.
"Get out."
"I thought I was going to help you with the menu."
"You thought wrong. Now go away. I expect she's better company than you are."
The woman had good taste.
Hugo took a deep breath and looked up at the ceiling, and I swore that his lips moved to the tune of him counting to three under his breath.
I don't know why that amused me quite as much as it did.
He turned to her with a smile. "Let me know if you need any help, Grandma."
"I won't." She sniffed and turned away. "Off you go."
He bent to kiss her cheek, an action she received with a tilt of her head, then he turned to me. "Miss Hopkins. Always a pleasure."
"I can't say I agree," I muttered, and his laughter echoed through the library as he left, closing the door behind him.
The dowager duchess looked at me with twinkling eyes. "I'm with you. It's rarely a pleasure with him around."
Readers should read this book….
Because it's funny, heartwarming, and has a crazy old lady who's sure to make you smile.
What are you currently working on? What other releases do you have in the works?
I'm currently working on BIG DUKE ENERGY, which is my next release (hopefully June!). It's the story of bestselling romance novelist Ellie Aarons who has a case of writer's block and books a stay in a lakehouse on an estate in an attempt to find her muse. She finds The Duke of Windermere.

Thanks for blogging at HJ!
Giveaway:

Signed paperback of Right Number, Wrong Girl, open internationally
To enter Giveaway: Please complete the Rafflecopter form and Post a comment to this Q:

Have you ever been in a position where you've been mistaken for someone else? And Evelyn wants to know how you take your tea. She's very particular about it.
Excerpt from Right Number, Wrong Girl:
"Henry, I—" I stopped. "You aren't Henry."
"We don't look that similar," Hugo drawled. "Were you expecting him?"
"I wasn't expecting you," I shot back. "And no. He left a few minutes ago, and I thought he was back for something."
"Wonderful. Can we talk?"
"I'd prefer we didn't. Also, I haven't eaten dinner yet, so it's never a good idea to talk on an empty stomach." Not to me, anyway.
I went to close the door, but Hugo stepped into the doorway.
"Do you mind?" I said, shoving it into him.
"Do I mind you shoving the door into me? Not really. You're not terribly strong," he answered. "Do I mind you deliberately avoiding me instead of discussing what happened like the adults we are? Very much so."
I stopped trying to cut off his shoulder with the door. "I don't see that there's much to discuss," I said honestly. "I had too much wine and made a terrible error in judgement. It was a mistake, and it never should have happened. Thank you for listening. Goodbye."
"Oh, for God's sake." He wedged himself further between the door and the wall. "Must you squish me entirely before you realise I'm not going away?"
"I don't know. Seems like a win for me. If I squish you, I won't have to listen to you."
"You'll attempt to murder me just so you don't have to talk to me?"
"Forgive me if I'm mistaken, but you're the one shoving yourself in my doorway, are you not? I think murdering intruders is a perfectly valid thing to do."
"Intruder is a strong word."
"Have I invited you in?"
"No."
"Have I asked you to leave?"
"Too many times."
"Then you, Lord Hugo, are an intruder. So kindly fuck off."
He gripped the edge of the door, fighting a smile. "Sophie. I just want to talk to you about what happened last night."
Jesus Christ, this man was relentless.
Was it a familial trait?
"I've already dealt with one impossible member of your family today. I don't want to make it two."
"Only one?" he asked, eyebrows raising. "Then you've had a good day. Also, I take offense to you describing me as impossible but not my brother."
"Your brother is far more tolerable than you are."
"I disagree." He snorted. "Sophie, listen to me. It's all right. I know it didn't mean anything because you'd had a bit too much wine. It's one of those things, and you don't need to avoid me."
"Oh, bloody hell. Come in before you tell the entire village." I begrudgingly let go of the door and walked inside, folding my arms across my chest.
"God. That door hurts." Hugo rubbed his chest, following me into the kitchen.
"You're the one who stood there," I shot back. "I am only going to have this conversation with you once, so listen up and listen good."
He held his hands up.
"It meant nothing," I said firmly, meeting his eyes. "It was nothing but a drunken mistake done in the heat of the moment. I was embarrassed when it happened, but I'm over it, and I'd like for you to give it a rest now."
Hugo nodded slowly. "Understood."
"As long as that's clear."
"Crystal clear."
"Good." I swallowed. "And, for the record, I do not and will not harbour any desire to kiss you."
"Brilliant," Hugo said, nodding. "I have absolutely no desire to kiss you, either. As long as we're clear on that."
"We are. Crystal." I shifted uncomfortably to lean against the wall. "Good."
"Wonderful."
"Fine."
"Great."
"Okay." I sniffed and looked away, casting my gaze on any part of the room except the space he was in.
I was glad we'd cleared that up. It certainly made things easier if we knew where we stood after last night's little mishap.
"I'll be off, then," Hugo said, putting his hands in his pockets.
"If that's all, then yes. Carry on. Cheerio."
"Right. Will do." He shuffled towards the door. "Glad we cleared that up."
"Yep. Me, too."
I didn't move, and neither did he.
Why wasn't he leaving?
Did he know I was lying through my teeth?
I did, in fact, want to kiss him. Very much.
I was harbouring a great deal of desire as far as kissing Hugo went.
Hugo turned around and walked out of the kitchen.
Thank God.
He was going.
I couldn't keep this up any longer. The longer he stood in front of me, the more I thought I was going to let it slip that I did, actually, want to kiss him.
That would be disastrous, because—
"Fuck it."
I turned at Hugo's words, just in time to see him stalking back in my direction. I inhaled sharply when he grabbed my hand and pulled me towards him, then cupped my face and pressed his lips to mine.
Oh, my God.
Excerpt. © Reprinted by permission. All rights reserved.


Book Info:
Taking a work call for my best friend in my undies? Check.
Filling in for her after an emergency and getting mistaken for her? Check.
Royally messing it all up until the hot duke-in-waiting I hate but can't keep my hands off steps in to save me? Uh, check…
Yes, yes, that all sounds wonderful, doesn't it? Until you consider I now have to plan and execute an 80th birthday party for The Dowager Duchess of Devon, and I can't organise my hairbrushes. The current duchess is the ultimate Type-A personality, determined to micromanage the entire thing.
I'm a type… XYZ…LMNOP… Maybe not even that.
When all my attempts go to hell in half a handbasket—I can't even mess up properly—the only hope I have to pull this thing off is duke-in-waiting Hugo Edwards.
The dreamy, handsome, makes-my-heart-pitter-patter, arrogant tosspot Hugo Edwards.
He and his brother are the only people who know who I really am. The success of their grandmother's party relies on us getting along long enough to make it happen—and me and Hugo keeping our hands off one another behind closed doors.
None of which is easy to achieve.
When my best friend shows up to take over from me, the fact that I've fallen for Hugo is the least of my worries…
Book Links: Book Links: Amazon | B&N | iTunes | kobo | Google |


Meet the Author:
Emma Hart is the New York Times and USA Today bestselling author of over forty novels and has been translated into several different languages.
She is a mother, wife, lover of wine, Pink Goddess, and valiant rescuer of wild baby hedgehogs. She lives in North Wales with her husband and two children, three cats, one very large German Shepherd, and a currently undetermined number of chickens and ducks. (Don't ask her to count. She will not.)
She's known for her hilarious, sarcastic romantic comedies with wildly inappropriate grandparents, and has been dubbed "The RomCom Queen" by her readers.
Website | Facebook | Twitter | Instagram | GoodReads |