Today it is my pleasure to Welcome author
marina adair
to HJ!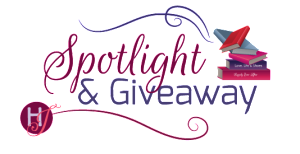 Hi Marina and welcome to HJ! We're so excited to chat with you about your new release, RomeAntically Challenged!

Hi HJ! Thanks for having me!!!

Please summarize the book for the readers here: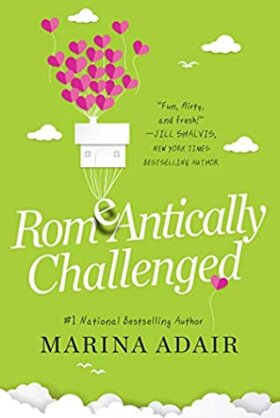 ROMEeANTICALLY CHALLENGED is my tender and romantic take on Three Men and a Baby meets Good Luck Chuck, where Annie, a recently dumped bride-to-be, sets out on world-wide adventure only to wind up stranded in a coastal Rhode Island town full of eccentric residents, nosy neighbors, and an infuriatingly sexy bunkmate who makes her question her man-free vow—especially after seeing him in nothing but bead-head and boxers.

Please share your favorite line(s) or quote from this book:
Anh,
Love, once given, never goes away, nor can it be returned. Once you find the real thing, all you want to do is hold on to it, because going on without it wouldn't be a life worth living. You have my heart and I hope in time you can trust me with yours.
~Just a Boy, Standing in Front of a Girl, Asking Her to Love Him in Rome
Please share a few Fun facts about this book…
The heroine is lightly based on my daughter, who like Annie was adopted from Vietnam.
My favorite authors, Jill Shalvis, RaeAnne Thanye and Skye Jordan, helped me plot this story.
Many of the scenes with Emmitt and his daughter were inspired by real life events from my own home.
Three Dads means three hot and sexy boyfriends to meet!
What first attracts your Hero to the Heroine and vice versa?
In the beginning, it's Annie's huge capacity to care is what first attracts Emmitt. Well, that and the fact that the first time he saw her she was wearing nothing but a corset, cheeky-cut undies, and heels. And for Annie, Emmitt is the first man to tell her, and show her, that she deserves more than to live a life based on other's expectations. But it is their shared longing for acceptance and to belong that brings them together on a deeper level.
Did any scene have you blushing, crying or laughing while writing it? And Why?
This scene had me laughing so hard when I wrote it. Annie tries to sneak out without waking Emmitt, only to find him parked on his recliner–in nothing but bedhead and boxers. She turns off the light, and begins to notice something glowing:
…his Calvin Kleins seemed to glow brighter—and bigger—by the second. Perhaps her eyes were merely adjusting, still fully dilated to take in as much light as possible.

Or maybe her luck had finally hit rock bottom, because his undies were, without a doubt, glowing. The more her eyes became accustomed to the dark, the more confused she became, until she could hold back her laughter no longer. Emmitt of the "superior intuitiveness" Bradley wore a pair of glow-in-the dark boxers.

"Kittens and rainbows. Are you serious?" she laughed.

His grin grew two sizes that day. "Tell me, Goldilocks," he said with a caress in his tone. "Is it too big or just right?"

Annie went through all the options she'd laid out before and decided on option 5. A full, humiliating retreat.

She turned and ran, as if hellhounds were nipping at her butt, and made it to her room in two leaps, slamming the door before jumping into bed. Still feeling ridiculously embarrassed, she pulled the covers over her head and closed her eyes for extra protection.

"Was it the kittens?" he called through the door.
Readers should read this book….
At its heart, this story is about identity, belonging, and a big, nosy family who loves as fiercely as they disagree. There's romance, conflict, and did I mention the three hot and sexy Dads who co-parent together?
Emmitt Bradley is the birth-dad, the fun time guy and all-around push over. He's the dad to go to when you want to sneak out of the house and into a cute guy's party…because while he's fluent in six languages, decent in four more, and can charm a serial killer into revealing where he hid the bodies he's haze zero clue as to how to communicate with his hormonal, boy-crazy daughter who speaks in 149 characters, thinks tissue and dental floss constitute an outfit, and claims her life will only be complete when she meets some pop star IRL.
Levi Rhodes is a straight-shooter, retired sailing legend who now owns the marina and attached bar and grill, The Crow's Nest. He's also the doting and cool uncle who has, on occasion, used Paisley as a chick-magnet. That said, he takes his role as his niece's protector very seriously.
Then there's Dr. Grayson Mathews, Paisley's step-dad. An all-around great guy who saves lives and is a regular fixture in Paisley's everyday life—which pisses Emmitt off. Gray is stable, straight-laced, starched, and in the running for Step-Dad of the Year. He likes long walks on the beach, shell collecting, and making detailed grocery lists, color coded by category. He's a home town freaking hero, and every single lady's real-life Dr. Dreamboat. Not that Grayson was all that interested in dating. After losing the love of his life 10 months ago, the guys wouldn't be surprised if he never looked at another woman again.
What are you currently working on? What other releases do you have in the works?
All three "dads" will be getting their own story as they overcome the tragic loss of Paisley's mom, and discover that love is possible after heartbreak. I just finished writing Hopeless Romantic, a frienemies-to-lovers story which releases January 2021, and follows retired sailing-legend and bar owner, Levi Rhodes as he finds love in the most unlikely of people. I'm about to start on Gray's story, Holiday Romance, a second chance at first love romance, which releases October of 2021, and follows Dr. Grayson Matthews as he finally comes to terms with his wife's untimely death and decides, after his first crush moves back to Rome for the holidays, to give love another try.
Also, releasing this year is Blame it on the Mistletoe, a Christmas novella set in Sweet Plains, Texas. It's the much anticipated follow up to Tucker's crossing and follows the middle Tucker brother, Noah, a Texas Ranger who gets talked into coming home for the holidays, only to discover someone special enough worth staying..if only he can convince her to trust him.

Thanks for blogging at HJ!
Giveaway:

A print copy of RomeAntically Challenged by Marina Adair
To enter Giveaway: Please complete the Rafflecopter form and Post a comment to this Q:

Over the course of the story, Annie learns to love making new recipes. What is your favorite Shelter-in-place food?
Excerpt from RomeAntically Challenged:
In this scene, Annie realizes she's out of options. Either she finds a way to make the living situation with the town's biggest playboy work or moves home a failure. So she decides to set some rules:
"I'll have what he's having."
"Actually, she can have mine." He waved Levi off, then slid his mug her way.
She eyed the mug with suspicion. "Trying to pass off bad beer?"
"There are a couple things I'm not bad at. Picking a good beer is the other one."
After a skeptical look, she tilted her head back, making the delicate lines of her neck elongate, and took a sip. A tiny sip. Then her eyes twinkled with delight and she took a big gulp.
It was the freckles, he decided. The light sprinkling right across the bridge of her nose and cheeks seemed to draw him in. He'd never considered himself a freckles man. But she had him seriously reconsidering.
"So, what changed?" he asked.
She shrugged. "When I left Connecticut, my goal was to try new things. To throw caution to the wind and be open to experiences that come my way."
He picked up the mug and took a drink. "I've seen your aim. I wouldn't advise throwing anything."
"Then I will go over these one by one." She fanned a stack of bar napkins under his nose. "And if you agree, we can make the roommate situation official. Here."
"What are those?" There must have been fifteen napkins in the pile.
"Things any roommate should know, but since we weren't officially roommates, I won't hold it against you." She placed the first one down. "No kissing of any kind, as previously agreed upon."
"I don't remember agreeing to any such thing."
She ignored him and placed another napkin down. "Next."
"No leftover stealing," he read. "Whoever claims the leftover gets the leftover, unless said leftover is pizza; then it automatically belongs to Annie." He plucked the pen from her fingers and poised it on the napkin to make an addition. "May I?"
"Be my guest."
"You mean, be my roommate." As he scribbled on the napkin, he noticed she was reading over his shoulder, so he turned his body to block her view. She let out a huff that had him chuckling. When he was finished, he slid it to her.
She picked it up and laughed. The napkin now read: WHOEVER CLAIMS THE LEFTOVER GETS THE LEFTOVER, UNLESS SAID LEFTOVERS IS PIZZA WITH GREEN THINGS ON IT. THEN IT AUTOMATICALLY BELONGS TO ANNIE. ALL OTHER PIZZAS ARE UP FOR GRABS.
"Next." He wiggled his fingers impatiently. She handed it over and he said, "Wait. You're bitching that I leave the toilet seat up in my own bathroom?"
"When the bathroom is connected to the bedroom I'm sleeping in, yes." She was indignant now, and for some reason that turned him on. "I don't like falling in the water at 3 in the morning."
"Who says you get the bed?"
She handed him the next one and he looked down, but focusing on the handwriting strained his eyes. "You read it."
The quirk of her brow was pretty much screaming bullshit. He quirked his back and with a huff, she reluctantly read it aloud. "Annie gets the bed, the whole bed, because she was there first and called dibs on it."
She gave him a sunny smile and he laughed. That smile had him doing a whole lot more than laughing, but he was pretty sure that was against the rules. But damn, that smile was going to create problems. He already knew it. "How about we put up a wall of pillows and—?"
"Nope," she interrupted. "The whole bed or it's a deal breaker."
"Fine, but I get to hold the remote control." He couldn't give two shits about the remote control. He just didn't want her to think he was a pushover. Even though, when it came to her, he totally was.
"As long as it's understood that just because you hold the remote, that doesn't mean you get to be the boss."
"Don't I know it." She pointed to the napkin and he dutifully added that he didn't get to be the boss. They went through the remaining napkins, mostly rules about dishes and cooking and such. He added a few of his own, including that anything silk or lace either had to be in her drawer or on her body. If he found it hanging in the shower, she'd have to model for him.
When she was done, she stacked the napkins and handed them to him. He folded them in half and slid them into his front pocket. "Feel better?"
She bumped her shoulder with his. "A little. But there's one more."
Her eyes were filled with uncertainty as she handed him the last napkin. It was warm and the corners worried from being clutched in her hand. He wondered if it was separate from the others because she'd been considering holding it back.
He looked down and his chest gave a hard thump. "Roommates have to be upfront and honest with each other. No fake promises or lies."
He met her gaze, but she was fiddling with the mug, tracing a line of foam down the side with her finger. Her eyes were hidden by a curtain of hair, her shoulders a little slumped.
He hated that she felt the need to add the last two words, because it meant she'd had her fill of lies and disappointments, and that didn't sit right with him.
Annie dedicated her heart to everything she did and everyone she met. Her warmth filled the room even before she entered. What really astounded him was her amazing capacity to love. If she loved as openly and deeply as she did everything else, he could only imagine how many times she'd been let down over the years. How many Clarks had, intentionally or not, caused her pain?
Tucking her hair behind her ear, he tilted her head toward him. "No fake promises or lies."
She gave him a small smile. "Then we have a deal." She stuck out her hand and the minute it slipped between his, something heated sparked between them. Rules or not, they were going to end up in bed.
True story.
Excerpt. © Reprinted by permission. All rights reserved.


Book Info:
Growing up the lone Asian in a community of WASPs, Annie has always felt out of place. Her solution? Start a family of her own. Not easy when every man she's dated, including her ex-fiancé, finds "his person" right after breaking up with Annie. Even worse than canceling the wedding eight weeks beforehand? Learning the "other woman" plans to walk down the aisle wearing her wedding gown. New plan—find a fresh, man-free start. Too bad her exit strategy unexpectedly lands her working at a hospital in Rome, Rhode Island, rather than Rome, Italy, and sharing a cabin with a big, brooding, and annoyingly hot male roommate.
Home on medical leave after covering a literally explosive story in China, investigative photojournalist Emmitt embarks on his most important assignment—cementing his place in his daughter's life. Three men and a baby might work in the movies, but with a stepdad and devoted uncle competing for Paisley's attention, Emmitt has lost his place at the family table. Then there's the adorably sexy squatter in his cabin, who poses another problem, one he'd very much like to solve up close and personal. But he can't win—Annie has sworn off men, Paisley's gone boy crazy, and Emmitt's estranged father reappears with a secret that changes everything.
Annie and Emmitt are about to discover love comes in many forms, and sometimes the best families are the ones we make.
Book Links: Amazon | B&N | iTunes | kobo | Google |


Meet the Author:
Marina Adair is a #1 nationally bestselling author whose fun, flirty contemporary romances have sold over a million copies. In addition to the When in Rome series she is also the author of the Destiny Bay series, the Heroes of St. Helena series, the Sugar, Georgia series, and the St Helena Vineyard series, which was the inspiration behind the original Hallmark Channel Vineyard movies: Autumn in the Vineyard, Summer in the Vineyard and Valentine in the Vineyard.She currently lives with her husband, daughter, and two neurotic cats in Northern California.
As a writer, Marina is devoted to giving her readers contemporary romance where the towns are small, the personalities large, and the romance explosive. She also loves to interact with readers and you can catch her on Instagram, Facebook or in her Adair's Addicts Group!