Today it is my pleasure to Welcome author
Maria Vale
to HJ!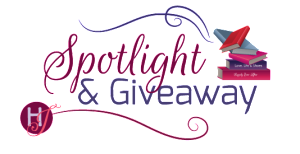 Hi Maria and welcome to HJ! We're so excited to chat with you about your new release, Season of the Wolf!
Please summarize the book for the readers here: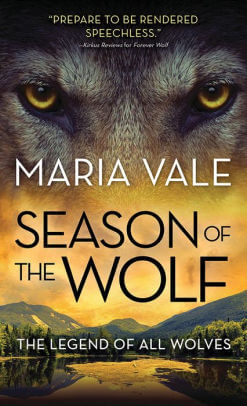 Evie Kitwanasdottir hasn't had a moment's peace since Shifters broke into the tangled forests of Homelands and killed her mate. It has taken strength to hold the Great North Pack together but it has also taken sacrifice and she has forgotten what it means to be herself, to be Evie, until an outsider reminds her.

Constantine is a Shifter the Pack cannot afford to let go. Inured to death, he begins to understand the value of life and sacrifice and with Evie, a love as great as the pack itself.

Please share your favorite quote from the book.
"Humans think that what is seen is all that is. That what is spoken is all that is said. But wolves know that life happens in the very crowded spaces between what is seen and what is spoken." —Evie Kitwanasdottir, Alpha of the Great North
Please share a few Fun facts about this book…
I wanted this book to convey a summer feeling after the Pack's devastating year. There's a Japanese word that brought up the mood for me: Komorebi means the play of sun under leaves, but it also implies a kind of nostalgia for things lost. That's the feeling I was going for.
I can't drive. I haven't had a driver's license since the first Reagan administration. The driving scene in Season (and in all my books, honestly) is based entirely on what I read in other people's books.
All of the names for MCs had a certain narrative meaning: Thea Villalobos's name translates as the Goddess of the City of Wolves. Varya's name means 'Stranger'. Tiberius was the son of Caesar Augustus. Elijah comes from the story of Elijah in the Wilderness, except Elijah's 'wilderness' is New York City. Evie, though, was named after a woman I'd admired as a teenager. I didn't know she was going to be an MC until I got a second contract, so there is no hidden logic to her name. I still love it, though.
If your book was optioned for a movie, what scene would you use for the audition of the main characters and why?
I have a special love for Leonora, the Pack Human Behaviors teacher. In The Last Wolf, we see her from the perspective of Silver who failed Intro HumBe four times and is terrified of her.
By the fourth book, we get a sense of what a valued consultant she is. Not that she's always right about humans—she has a straw that she uses in her coffee—but she works so hard.
In Season of the Wolf, Evie overhears Leonora explaining to Constantine why she is strict with her charges.
"They're only children," Constantine says.
"That they definitely are not." One of our "children" has found a vertebra that has been picked clean; she puts it to her hind teeth, gnawing happily. "They are wolves. They have a hard enough time fitting in already. They don't say what they don't mean. They don't ask things simply to make conversation. They sense things no one else does. They don't understand things that everyone understands. Rainy!" she yells at a First Shoes who has reverted to running on her toes and fists. "Two legs!"
Rainy looks back, then pushes herself upright. It's the angle of the slope that's giving her trouble, but it can't be helped. She must learn.
"You know what humans are like with anyone who is strange," Leonora says, "and these children are as strange as they come."
Excerpt. © Reprinted by permission. All rights reserved.

What do you want people to take away from reading this book?
Any love is wondrous, but a larger love, one that is generous and goes beyond 'me and mine' is a miracle.
Thanks for blogging at HJ!
Giveaway:

A paperback copy of Season of the Wolf by Maria Vale
To enter Giveaway: Please complete the Rafflecopter form and Post a comment to this Q:

How does Evie compare to other Alphas you have read?
Book Info:
In a world of danger and uncertainty, the Alpha can never let down her guard…
As Alpha of the Great North Pack, life is never easy for Evie Kitwanasdottir. The Pack has just survived a deadly attack, and Evie is determined to do whatever is necessary to preserve their safety—especially from the four Shifters who are now their prisoners.
Constantine lost his parents and his humanity on the same devastating day. He has been a thoughtless killer ever since. When Constantine is placed under Evie's watchful eye, he discovers that taking directions and having a purpose are not the same thing.
Each moment spent together brings new revelations to Constantine, who begins to understand the loneliness of being Alpha. He finds strength and direction in helping Evie, but there is no room for a small love in the Pack, so Constantine will strive to prove to Evie he is capable of a love big enough for the Great North Pack itself.
Book Links: Amazon | B&N | iTunes | Kobo |


Meet the Author:
MARIA VALE is a journalist who has worked for Publishers Weekly, Glamour magazine, Redbook, the Philadelphia Inquirer. She is a logophile and a bibliovore and a worrier about the world. Trained as a medievalist, she tries to shoehorn the language of Beowulf into things that don't really need it. She lives with her husband and two sons in New York.
Author Website: https://www.mariavale.com/