Today it is my pleasure to Welcome author
Joss Wood
to HJ!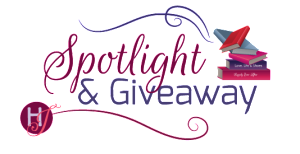 Hi Joss and welcome to HJ! We're so excited to chat with you about your new release, Wrong Brother, Right Kiss!
Hello!
Please summarize the book for the readers here: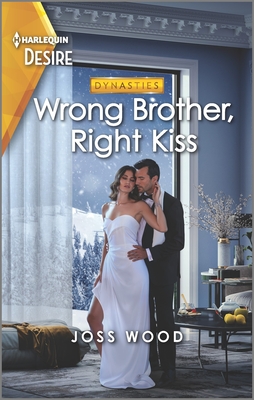 This is book #2 in my Dynasties: DNA Dilemma series. Tinsley Ryder-White is the co-head of Ryder International's publicity division and they have a big years ahead of them, celebrating 100 years of the company's existence. But she has to deal with her grandfather's increasing obsession about the Ryder family's origin and where they came from and who they are related to.
She's also still angry about her divorce and frustrated by her attraction to her ex's estranged brother, Cody Gallant, who runs owns a huge events company and who is contracted by Ryder International to stage many of her events. On New Year's Eve, she and Cody have a one-night-stand which results in a very big oops!
While this book primarily tells the story of Tinsley and Cody, and their rocky path to finding love where they least expected it. The secrets, worries and fears caused by the DNA test are also explored from Tinsley's father's point of view.
Phew! There's a lot going on.

Please share your favorite line(s) or quote from this book:
"Don't go to sleep," he told her. "We have to talk."
"I'm still going to be pregnant in the morning," Tinsley protested. "I'm exhausted, Cody, let me sleep. Just for fifteen minutes and then you can wake me up."
"We're going to talk, now," Cody stated, his voice hard as stone. He walked over to the hidden fridge, opened it and pulled out a bottled lemonade. Grabbing a glass from the cupboard, he twisted off the cap, poured the liquid over some ice and walked back to her, pushing the glass into her hand. "Sit up and drink this. The sugar should pick you up."
Tinsley scowled at his bossy order. But she did sit up and take a few sips. Cody sat down on the coffee table in front of her, placed his arms on his knees and linked his hands together.
"Start from the beginning," he told her.
Tinsley sipped and shrugged. "There's not much to say. We slept together, one of your boys met one of my girls and here we are."
Please share a few Fun facts about this book…
I was a bit worried about the ex-brother-in-law idea, I'm not going to lie. But Cody turns out to be exactly the right Gallant brother for her.
While I always knew that Tinsley's ex would be an absolute waste of skin, I never expected Callum, Tinsley's grandfather, to be as horrible as he is. Or that I would have so much fun writing him.
 The book runs almost consecutively as Secrets of A BAd Reputation and the ball scene is described in all four books from different points of view.
While I love Tinsley's dress on the cover of the book, the inspiration for her dress for the ball is a LOT sexier. Check out my Pinterest page for what I envisioned. https://za.pinterest.com/josswoodbooks/the-dna-dilemma-wrong-brother-right-kiss/
What first attracts your Hero to the Heroine and vice versa?
Uh… from Tinsley's point of view nothing really! Tinsley has known Cody since she was a teenager and she's never been the recipient of his famous charm.
In her words…
He turned his head to look at her and Tinsley felt like a bug under a microscope. She had known him since she was fifteen years old and, although almost another fifteen plus years had passed, she still felt like a gawky teenager. Something about him made her feel edgy.
As for Cody…
Cody allowed his gaze to drift over the room, satisfied that everything was as it should be. Waiters were starting to set up the late-evening buffet in the far corner behind the bar and guests were already lining up to fill their plates. He lifted his eyes to the VIP area and the blonde from earlier who still had her eyes on him. He knew that if he wanted it he'd have company for the rest of the night.
He wasn't even tempted. When he compared her to Tinsley, she came up short. She was too over-the-top and in your face. Unlike Tinsley's classy gown, the hem of her dress was about six inches too short, her top far too low. She was trying too hard…
Tinsley didn't try at all.
Cody shook his head, wondering what the hell was wrong with him. He was a guy and normally never objected to short skirts and low tops. In fact, he appreciated them. And why was he comparing Fun Girl to Portland's prissiest princess? The one didn't have anything to do with the other.
Despite having known Tinsley for half of her life, she was only a work colleague and he intended to keep it that way.
Princesses were a pain in the ass.
Did any scene have you blushing, crying or laughing while writing it? And Why?
I really needed to dig deep to explain how Ryder and Cody deal with Tinsley having married and divorced his brother and this scene was hard to write. But also a little magical…there's something so amazing about raw honesty.
Tinsley held her breath, not sure if she was ready to hear his opinion on her defunct marriage. No, she definitely didn't want to hear it, but she knew that the air between them needed to be cleared.
"JT has a very big brain, he's an intellectual giant but he knows nothing when it comes to interpersonal relationships…" Cody said, his eyes not leaving hers. "He was a huge nerd and when the prettiest girl in school, smart and popular too, started paying attention to him, he enjoyed the prestige that came with being your boyfriend. But, because he's lazy, he gave as little of himself as he could get away with."
All true, Tinsley conceded.
"He neglected you, Tinsley—it's what he does." Cody rubbed the back of his neck. "This might come as a surprise to you, but I've always been more worried about you than him."
"But…he's your brother! You've been looking after him since your mom died!"
Cody nodded. "And I know him better than anybody, including—dare I say it?—you." He shrugged. "Jonathan Thomas is a cerebral guy, and, unlike you, isn't someone who needs love. He's a leech. He takes and takes."
Tinsley silently agreed. JT defined emotional unavailability. "Intimacy and responsibility scare him," Cody added.
"Maybe he's changed. He sounded so happy about being a father, about having a baby," Tinsley pointed out.
"Because he knows that is what is expected of him. Give him a couple of months, and a few hundred sleepless nights, and the novelty will wear off."
God, he was so right.
"I remember the night before your wedding so clearly. You were wearing your dress and the designer was in a flap because you'd lost weight, the dress didn't fit you properly and she needed to make some last-minute alterations."
Tinsley's mouth fell open. She'd forgotten about that. "She was so mad."
"You always lose weight when you're stressed," Cody told her. "And in the months leading up to your wedding you were as stressed as I've ever seen you." He frowned at her. "Well, up until now."
"I was determined to be the perfect bride," Tinsley told him. "And to start our married life with a perfect wedding."
"And I bet JT was less than interested." Cody scratched his forehead when she nodded. "By the way, you are far too obsessed with perfection."
Yeah, they definitely weren't going there. "Why did you ask me not to marry him?" Tinsley asked.
"Well, I was trying to protect you more than I was him," Cody admitted. "I spoke to you because, of the two of you, you were the only person strong enough, brave enough to stop the last-minute wedding. "
Tinsley stared at him, not sure what to say. He'd been trying to look after her? What the hell? She recalled his exact words and winced. "You told me that marriage was a mistake and that we'd be divorced within a few years. That I wanted to be a bride and not a wife. That I was too young and too immature to marry. You never said anything about JT!"
Cody's eyes remained steady. "I might think he has no common sense, but he's my brother, Tinsley." He lifted an arrogant eyebrow. "Besides, was I wrong?" he asked.
Tinsley opened her mouth to blast him, but quickly realized that her impulse to defend JT was a conditioned response. "No, I guess not," she reluctantly admitted.
"You were all those things, but I was wrong to focus on your faults when I was most concerned about JT's selfishness and inability to communicate. We come from a long line of men who don't talk," Cody admitted.
Tinsley watched, fascinated, as Cody's green eyes heated with desire. "The fact that I managed to say anything with you in that dress was a minor miracle in itself. You took my breath away."
Tinsley blushed, remembering her wedding dress. Her skirt had been layers of cream-colored chiffon but her top had minimal fabric, just a series of perfectly placed appliqués covering just enough of her upper torso to avoid sending her grandfather to the hospital.
"JT was so uninterested in anything to do with the wedding, and I wanted to shock him into paying attention," Tinsley admitted.
"Did it work?" Cody asked her, looking interested.
"Not really," she again reluctantly admitted.
"Well, if it helps, I spent the duration of that sober ceremony thinking very unchurch-like thoughts about how I would strip you out of that dress," Cody told her, his voice rough with desire.
What? Really? "You were attracted to me back then?" she asked, her mouth slack with shock.
"Jesus, Tinsley…" Cody roughly responded. "I've always been attracted to you."
No…really? What? Tinsley stared at him, completely flummoxed. She'd never suspected, not once, that Cody thought of her as anything other than a pesky sister-in-law and pain in his butt.
"I don't know what to say to that."
Cody shrugged. "Nothing to say. It was what it was." He dropped his leg and leaned forward. "New Year's Eve was, for me, a long time coming." His lips quirked at the double entendre, but he didn't voice the obvious. "It was better than I ever imagined."
Readers should read this book….
Because, as one reviewer said, it's soap opera juicy! It's also, according to someone else, emotionally addictive.
What are you currently working on? What other releases do you have in the works?
I'm always working on something and I'm jumping between my passion project and the second book in another Dynasties series for Harlequin Desire.
The third book in the DNA Dilemma series, Lost and Found Heir will be available at the end of April and the fourth, The Secret Heir Returns, will be available at the end of May. The first book in my Scandals of the Le Roux Wedding trilogy, The Billionaire's One-Night Baby, will also be available in May.

Thanks for blogging at HJ!
Giveaway:

For two lucky readers, I will gift author ARC (ebook ) copies of all four books in the Dynasties: DNA Dilemma series.
To enter Giveaway: Please complete the Rafflecopter form and Post a comment to this Q:

Have you ever taken a genealogical DNA test? Would you like to ? Would you be interested in finding out who you are related to and where they live?
Excerpt from Wrong Brother, Right Kiss:
Cody caught the silk-covered cushion and tossed it onto the sofa behind her. When his eyes sparkled with amusement, he looked years younger and irresistible. The guy rocked a suit but seeing him dressed casually, in sweat pants, a well-fitting Henley and bare feet, rocked her world. The fire in the grate crackled but it was no match for the heat running through her system.
For weeks now she'd been ignoring, or denying, her need for him, pushing her attraction away. But tonight, all her barriers were crumbling and she wanted to be with him again, kissing his mouth, exploring his body, lost in him.
Lost with him.
She was tired of thinking, worrying, strategizing, planning. Tonight she wanted to feel…
Tinsley unfurled her body and stood up slowly, linking her hands behind her back and arching to stretch. Cody's eyes went to her chest and his gaze heated. His hands moved to the arms of his chair and his fingers pushed into the fabric as if he were trying to restrain himself from putting his hands on her.
This was fun, Tinsley thought. She hadn't thought she could have this sort of effect on him. That she possessed the power to make the muscle in his jaw tick, his eyes soften, his pants jump. It was heady…and wonderful.
"What are you doing, Tinsley?" Cody asked her, his voice deeper than it had been a few minutes before. His voice, already a rich baritone, dropped an octave or two when he was aroused. She glanced at his pants and, yep, he was interested.
Very interested indeed.
And all because she stood up and stretched. Amazing.
There was no point in being coy; Cody wouldn't appreciate it. "I'm trying to seduce you," she admitted, blushing.
Cody sat up and ran his hands over his face, as if he were trying to wipe her words away.
Tinsley wrinkled her nose. "I know. It's not a good idea, I'm pregnant, we are trying to figure things out, we work together…blah, blah, blah." Tinsley walked over to where he sat and placed her hands on the arms of his chair, forcing him to lean back. "I know, Cody, I'm living it! But just for tonight, while the snow falls outside and the world stops, I just want to…"
Arrgh, telling a man—Cody—she wanted to make love with him wasn't as easy as she'd thought it would be. What if he rejected her? She would look like a fool, and she hated feeling that way.
She stopped, uncertain of the way forward.
She'd experienced enough rejection in her life, thanks very much.

Before she could decide what to do, Cody's hand shot up to capture the back of her head and he pulled her down so that his mouth met hers. And the world, everything she knew, slid away. All she wanted was to be in his arms, surrounded by him. She leaned in close and caught a hint of his citrus-and-spice cologne. Teasing herself, and him, she ever so softly brushed her lips against his and pulled back to look at him, to judge his reaction. His lips lifted and his smile hit his eyes, warm, delicious and dazzling.
As she still leaned over him, his hand still cupped around the back of her head, they shared a long, delicious, sexy-as-hell kiss, one that went on and on and on. She moved closer, straddled his knees and sank into his broad body, trying to get as close as possible in the confines of the chair. His fingers played with her hair and rippled down her spine as their tongues danced and dueled. His body was so different to hers, hard and solid and panty-meltingly delicious. Cody's grip on her tightened and Tinsley felt lost in him, loving the unexpected intimacy of their embrace.
It was as if they'd put everything on hold, living in the now instead of in the future. It was exactly what she needed.
She loved kissing him, but she needed more, needed him to be the puzzle piece her body was missing.
As if he heard her silent pleas, Cody's hand snaked up and under her shirt and onto her lace-covered breast, impatiently pulling down the bra cup to find her hard nipple. His thumb brushed across it, applying the right amount of pressure for maximum pleasure, and she moaned, arching her back, silently begging for more. Annoyed with the barrier of fabric between them, Tinsley leaned back, and swiftly removed her shirt, closing her eyes when both his hands covered her breasts. "Take it off, Cody, and put your lips on me."
Was that her voice? She hadn't realized she could sound demanding and sexy at the same time. Her scattered thoughts evaporated as Cody unsnapped the front clasp of her expensive bra and looked down at her chest, his eyes that stunning green that defied description. He kissed each of her breasts, twisting his tongue around her nipples. Tinsley moved so that her knees were on either side of his hips but there wasn't enough room for her to rest her aching core against his shaft, to assuage that need to be as close as possible to him. Scooting back, she stood up, unsteady and held her hand out to him.
"Take me to bed, Cody."
Cody shook his head. "No."
Disappointment shot through her, hard and fast. He didn't want her…
He gripped her jaw and tipped her head up to look at her, looking into her soul. "I can't wait that long. I need you here, now. Fast."
Oh…oh, thank God.
Excerpt. © Reprinted by permission. All rights reserved.
Book Info:
Events guru Cody Gallant is off-limits to Tinsley Ryder-White. Why? Cody is the brother of her unreliable ex-husband. Sure, there's a major spark between them. But she won't risk falling in love again. Even if Cody is sexy, considerate—everything his brother isn't. Business pushes them together, but she can't blame that for kissing him on New Year's! Is it a future together she sees in Cody's smoldering gaze? Or the promise of another Gallant-brother heartbreak?
Book Links: Book Links: Amazon | B&N | iTunes | kobo | Google |


Meet the Author:
Joss Wood loves books and travelling— especially to the wild places of Southern Africa and, well, anywhere. She's a wife, a mom to young adults and slave to two cats and a dog the size of a cow. After a career in local economic development, she now writes full time.
Website | Facebook | Twitter | Instagram | GoodReads |