Today it is my pleasure to Welcome author
Melia Alexander
to HJ!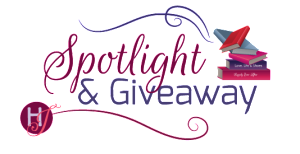 Hi Melia and welcome to HJ! We're so excited to chat with you about your new release, Seduced by the Soldier!

Hello, Readers!

Please summarize the book for the readers here: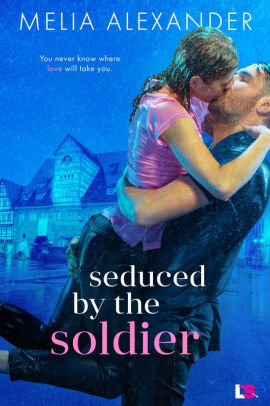 In Seduced by the Soldier, hilarity ensues when a world-weary soldier Special Forces soldier must keep his best friend's little sister, an independent travel photographer with zero experience and too much determination to go where she has no business going, out of trouble.

Please share your favorite line(s) or quote from this book:
"…They say the heart is the sign of life. While it beats, there is time to love, to laugh, to live. But you must do so quickly because you do not know how long it will continue to beat."
Please share a few Fun facts about this book…
In doing the research for this book, I traveled to Europe and could not figure out how to read the train schedule! I decided to give my heroine the same struggle.
I grew up on Guam, which is where the end of Seduced by the Soldier takes place.
What first attracts your Hero to the Heroine and vice versa?
Since high school Blake has had a thing for Zandra, but because they were four years apart, and she was his best friend's little sister, he figured he needed to stay away from her. Now she'd grown into a beautiful, intelligent, brave woman—one willing to chase her dreams.
Zandra was first attracted to Blake because he's hot, but the attraction deepened when she saw how well he understood her desire to chase her dreams, and didn't judge.
Did any scene have you blushing, crying or laughing while writing it? And Why?
The scene where Zandra hires a rideshare had me totally in giggles!
She pointed her phone at the approaching vehicles and
started recording. "Our MOOV driver's almost here, and
then we'll be on our way to Lucerne and my first photo
shoot."
She glanced up as a fire-engine red car approached the
intersection, then continued through it. "I'm glad it wasn't
that one. Seemed kind of small. Has anyone else noticed
how small most European cars are? I'm hoping we get
something a little bigger."
She turned the phone to Blake. "Wave to Instagram."
He gave an uneasy smile and managed a wave. Well, at
least it was something.
"Oh, here comes another car," she said, panning the
phone back to the roadway. The approaching vehicle was
black and big and…
Wait…was that…
She frowned and looked up from the phone screen as
the vehicle crossed the intersection towards the station,
flicked its lights three times, and pulled to a stop in front
of her. It certainly was bigger than the other cars. Wider,
too—and for good reason.
Their ride was a freaking
hearse
.
Beside her, Blake's deep chuckle turned into a cough.
On the dash was MOOV's distinctive blue and white
logo. The driver stepped out of the car, a short, stocky man
with a huge grin on his face. "Are you Zandra York?" the
driver politely asked in heavily accented English.
Half of her wanted to lie, but it was hard to do with Blake
snickering beside her. At least she didn't have the camera
pointed in her direction, because she probably looked as
shocked as she felt. "I am," she finally said.

Blake nudged her. "If you don't post this, I'll steal your
phone and do it myself."
She lowered her phone and glared at him. Would it be
appropriate to punch your brother's best friend less than
five minutes after he gave you arguably the best kiss of your
life?
If not, it should be.
Readers should read this book….
With an adult beverage!
What are you currently working on? What other releases do you have in the works?
I'm currently plotting another book for Entangled. It's super-secret so I can't say! But I'm also planning to self-publish the next book in the Glenwood Falls series next year. Bargaining with the Bachelor will be out in the spring, and I'm so excited for readers to get Brad and Cheryl's story!

Thanks for blogging at HJ!
Giveaway:

$5 Amazon gift card
To enter Giveaway: Please complete the Rafflecopter form and Post a comment to this Q:

Do you prefer dark, milk, or white chocolate?
Excerpt from Seduced by the Soldier:
At the sound of the swinging doors opening, Zandra turned.
There stood the prim and proper Madame Pruissard, her
white hair in a tight bun and a pair of old-fashioned glasses
propped on her nose. All she needed was a habit, and she
could've passed for Sister Mary Catherine, Zandra's third
grade teacher.
The older woman hurried toward her. "Did you get
it out? I have a bit of vinegar that we can use if there still
appears to be a stain. Chocolate can be hard to remove, you
know."
Chocolate? Oh, right. The reason Zandra was in
the kitchen in the first place. "Ummm…I was a little bit
distracted." She indicated the countertops. "What are
these?"
Madame Pruissard raised an eyebrow. "You mean to
tell me you don't recognize them?"
"Well, yeah, of course I do." Heat crept up Zandra's face.

She wasn't a prude, for heaven's sake. What was wrong with
her? "I just meant, what are these doing here? They're…
interesting." Oh, good grief. What was she, twelve? "I mean,
I didn't see any of these in the cases, and, let's face it, these
are kinda hard to forget."
"These were ordered last week." The older woman's
smile broadened. "They are not in front because we often
have young children in the shop."
That made sense. The chocolatier was clearly talented
enough to make chocolate towns and a replica of the Eiffel
Tower, surely something like a penis was a piece of cake
for her. "But I don't get it. You make all those gorgeous
dioramas out there. Out of chocolate."
"I do." She stepped closer. "But these"—she indicated
the molds—"these are special. For the ladies."
Wow. Clearly the older, demure woman who created
gorgeous chocolate villages and chocolate jewelry for a little
girls' birthday party also had a wild side.
Madame tilted her head to one side. "You disapprove?"
"Of course not." Not now that Zandra was over the
shock. "I think they're great." She leaned forward to study
a particularly large one that had what looked like a white
stream flowing from the tip. "They're very…ummm…life-
like."
"Indeed. That is what my client requested, and that's
what I attempted to do."
"Do you get a lot of orders?"
Madame shrugged. "Women in the surrounding towns,
they know where to come for such items."
"I'll bet."
"I have customers who like to serve these at their

event s."
"I don't suppose you'd want to share who they are?" If
Zandra could nail a photo shoot with one of them, it might
be something that
Flights and Sights
would pay extra for.
The older woman shook her head. "I'm sorry. I cannot
say."
"Well, would you mind if I took photos of these?" At
the older woman's hesitation, Zandra added, "I promise
they'll be tasteful, and I'd showcase the wide range of talent
you have—from the complexity of something like the Eiffel
Tower to the simplicity of a man's penis."
She nearly tripped over the word, not wanting to say it,
but what the hell? If a woman like Madame Pruissard could
turn these out, Zandra 2.0 could say penis with her head
held high.
…
Excerpt. © Reprinted by permission. All rights reserved.


Book Info:
Zandra York just got her big break, photographing a major project for a travel magazine. So what if she's never traveled out of the country before? Or that she's more adept at deciphering fraudulent financial statements than reading German train schedules? Her brother Jackson is on his way to act as her guide, and she can't wait to experience Europe with him. But when Jackson's overprotective best friend gets off the plane instead, Zandra knows this will not end well.
There isn't a damned thing Special Forces instructor Blake Monroe wouldn't do for his best friend, but babysit Zandra when Jackson is unexpectedly called away on a mission? Nope. Not on the list. Especially not when she proves to be more trouble than he can handle—and far too tempting.
Between accidentally hiring a hearse as their rideshare, an unprovoked goat attack, and photographing erotic-shaped chocolates, Blake and Zandra can't keep their hands off each other. But Zandra's new career is about to send her all over the world and Blake is finally ready to settle down after his next deployment.
He'll never ask her to give up her dreams. And she'll never ask him to give up his.
Book Links: Book Links: Amazon | B&N | iTunes | kobo | Google |


Meet the Author:
Melia Alexander is the author of sassy, sexy, fun contemporary romances, but is also fortunate to spend her week days at The Male Observation Lab (a.k.a. her job at a construction company) where she gets to observe guys in their natural habitat. Though they often behave like typical alpha males, she's often seen through their personas to the heart of who they really are – the heroes of their own stories.
A native of Guam, Melia traded in warm, tropical breezes for the rainy Pacific Northwest. She's an avid reader who also loves watching romantic comedies – preferably with a glass of Cab Sauv and a box of dark chocolates nearby. In her free time, she's busy conquering her CrossFit fears: ring dips, power cleans, and the dreaded 800meter run.
Website | Facebook | Twitter | Instagram | GoodReads |