Today it is my pleasure to Welcome romance author
Barb Han
to HJ!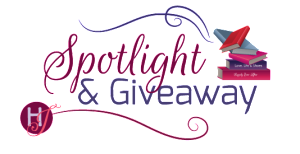 Hi Barb and welcome to HJ! We're so excited to chat with you about your new release, SELECTED!
Hello!
Please summarize the book a la Twitter style for the readers here: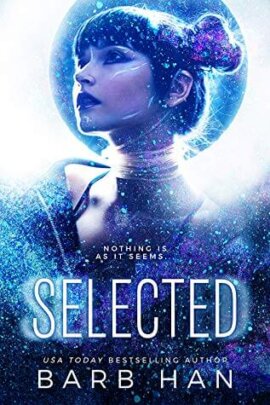 Everything is going great until some of my friends begin ghosting me, and then disappear. Soon it becomes clear this "chance of a lifetime" isn't the Holy Grail I was promised.

Please share the opening lines of this book:
"I had that nightmare again." I turn to my best friend, Adalynn Waters, whose face almost disappears into her disorganized mess of a locker. Even now, the dream is so real to me a cold chill races down my back. I have to remind myself that my eyes are open and I'm wide awake. I clutch my stomach with enough force to head off the rising bile.
Please share a few Fun facts about this book…
This story is set in the near future.
An AllinOne is possible and you might seen one in the next 10-20 years.
The story is set in Maine.
My home state of Texas is mentioned in every one of my books, including this one.
What first attracts your Hero to the Heroine and vice versa?
She's beautiful, of course, but he sees so much more in her that's been missing his whole life. He sees a real person and not a shell like everyone around him.

Using just 5 words, how would you describe Hero and Heroine's love affair?
First loves run deep.

The First Kiss…
is Tori's first kiss.
Without revealing too much, what is your favorite scene in the book?
Facing the music when you've been a complete idiot to someone is much harder than I expected, and I now realize that maybe he is a normal teenager after all. One that is just as afraid of rejection as everyone else. Shock, I know. A Legacy who has feelings. In my defense, I've never seen that in almost three years at Easton. Since I'm owning all my prejudices right now, I've never spent much time around him to be able to say how different he is from the others. Based on English class last year, I feel like I should.
Carina's class is about to be over, and he's usually here by now.
I'd considered being late to my time slot just to avoid him, but his words kept spinning in my head. He was right. I am just as bad as everyone else. The truth stings. I'd blame the nightmare as the reason why I'm so off-balance. I could throw in other things for sympathy, too. Like how much I miss my family. But he's is right. I don't trust him because he's Legacy, and it has nothing to do with who he is inside.
I'm mostly nervous because his reaction showed me how much I'd hurt him, and I fear that I'm the last person he wants to see right now. I'll know soon enough. If he shows.
If your book was optioned for a movie, what scene would be absolutely crucial to include?
The scene where he first shows her life outside of campus.
"Come on, Tori." Even scared, I like it when he says my name. I take a leap, even though all I can see is branches and nothing below.
I expect to hit the ground, but I feel his arms catching me first, softening my impact. We hit grass and roll. Our arms are tangled.
"See. That wasn't so bad," he says when we come to a stop. He's lying on his back, facing the sky, and a laugh rolls out.
One tickles my throat, too. It's so freeing being outside the school walls. I shouldn't get too comfortable. Another year and two months and I'll leave this place for college. Will university be as suffocating? I doubt that I'd be able to take four more years of this, five counting next year in high school.
I turn and stare at the twelve-foot metal bars. "I didn't realize how much this place looks like a prison from the outside."
Readers should read this book …
because it's awesome and they'll love Tori and Caius.
What are you currently working on? What other releases do you have planned?
I'm currently working on book three in this series and I can't wait to share it with readers!
Thanks for blogging at HJ!
Giveaway:

$5 Amazon GC, US only.
To enter Giveaway: Please complete the Rafflecopter form and Post a comment to this Q:

Tori is an incredible dancer. What's your talent or what's a talent you wish you had?
Excerpt from SELECTED:
"How'd it go last night?" Adalynn blasts the question first thing the next morning at our lockers. I have no good answers.
"I had a great practice. I have a lot of work to do before I'm ready for nationals, though." I hate lying to my friend as I plug in my combination. It doesn't work. I take a deep breath and try again. This time, it clicks, and the door opens.
"Nice bracelet," she says before adding, "and nice try."
I shake my wrist. The silver catches the light. "A birthday present from my sponsors. They want me to come over for dinner Saturday night."
"On your birthday?" Adalynn's shoulders sag, but she tries to hide it behind my locker door. "Wish you could sleep over my house for a change. We'd have a proper celebration with cake and candles."
I appreciate that she doesn't make me feel like a charity case. No offense to my best friend, but if I had a wish granted, I'd spend one night at home in my own bed.
"What about Mr. Popular? Are you going to tell me what he wanted or make me guess?" Adalynn isn't ready to let that one go. Her persistence on the field makes her one of the best players.
Darn. I was hoping I'd dodged a bullet. Guess not. I glance across the hall, looking for a distraction. "Have you seen Jax yet? I haven't seen or heard from him since he got caught with the note in class yesterday."
Adalynn clears her throat.
"What?" I ask.
Her lips are a thin line, and her pale blue eyes dart in a panic. Her cheeks are flames. Someone must be standing behind me. And then it dawns on me. I don't have to look. I'm going to have a lot of explaining to do with Adalynn later, and I'm going to be in trouble for not spilling first thing. Normally, I want to tell her everything, but there's something special about my relationship with Caius. Something that makes me want to keep it between the two of us.
"Hey, Tori," he says in that casual tone of his. He starts to reach for my hand but snaps the rubber band on his wrist. The move is so subtle that it almost doesn't register.
I turn to face him. "Hey."
He's leaning against the locker next to mine, smiling, and I try not to focus on that dimple. He's so tall. His eyes are that perfect shade of blue. And all I can think about at that moment is how very lucky I am.
"I can't hang around. Just wanted to see you before class." We don't have the same schedule, so the only time we're together is when we're in the halls.
Out of the corner of my eye, a group of Legacy kids walk past. They don't look thrilled, and I can't say I'm surprised at the reaction.
Excerpts. © Reprinted by permission. All rights reserved.


Book Info:
After a polarized nation was broken by the threat of civil war, States have now become countries. And in New Maine, things have gotten worse.
Giving my family a better life is everything. And my selection to attend an elite prep school suddenly offers my family a dramatically different life—food on the table, a roof over their heads, and a fighting chance at a future.
Everything is going great until some of my friends begin ghosting me, and then disappear. Soon it becomes clear this "chance of a lifetime" isn't the Holy Grail I was promised. And the attention from one of Easton's elite has me questioning why a boy with a golden future wants to risk it by being seen with me.
But when I find out why I'm really at this school, I may have to trust him if I want to live.
Book Links: Amazon | B&N | iTunes | Goodreads |


Meet the Author:
Barb Han is a USA TODAY, Publisher's Weekly, and Amazon Bestselling Author. Reviewers have called her books "heartfelt" and "exciting."
She lives in Texas–her true north–with her adventurous family, a poodle mix and a spunky rescue who is often referred to as a hot mess. She is the proud owner of too many books (if there is such a thing). When not writing, she can be found exploring Manhattan, on a mountain either hiking or skiing depending on the season, or swimming in her own backyard.
Website | Facebook | Twitter | | Instagram |