Today it is my pleasure to Welcome author
Naima Simone
to HJ!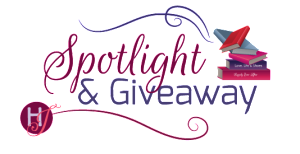 Hi Naima and welcome to HJ! We're so excited to chat with you about your new release, Sin and Ink!
Tell us about the book with this fun little challenge using the title of the book: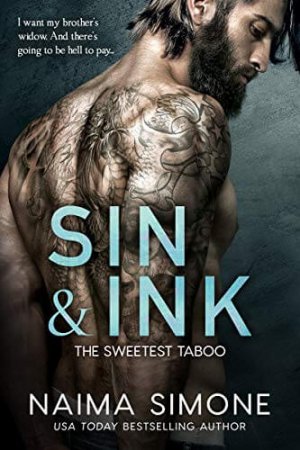 S is for Sister-in-law
I is for Illicit
N is for Need
A is for Angsty
N is for Naughty
D is for Dirty as in talker.
I is for Ink. I know I cheated, but there weren't any T's for tattoos!
N is for Never. As in, he can never have his brother's widow.
K is for Knox, my ex-MMA-champion-turned-tattoo-shop-owner.

Please share the opening lines of this book:
Several sins could send a man to hell.
Blasphemy. Murder. Idolatry.
Lusting after your dead brother's wife, especially when you were responsible for his death, might not top blasphemy, but it must be on the list.
Please share a few Fun facts about this book…
My cousin is a tattoo artist (almost all of mine are his work!), and I picked his brain for research. He was willing to help, but with one condition. I put him in the book, and he looks like Taye Diggs with dreads. So when you meet Hakim Alston, one of the artists at Hard Knox Ink, now you know how he came to be.
Confession. I used to hate first person books. I'd put a book back down if I saw an "I" or "me" instead of "she" or "her" without even giving it a chance. But then I read Kylie Scott's Lick. It turned me out! Now a couple of years later, I'm a first person fanatic!
Knox Gordon, the hero, was originally a burned-out rock star fresh out of rehab.
I'm an Oprah fan-girl and wanted to find some way to work Harpo Studios into the book since the story takes place in Chicago. But alas, no go. But there's always Book 2…
My hero, Knox, is an anime addict. So is my son. It's all he watches. So of course, I tapped him to help me with the anime mentioned in the book. He gave me a crash course, and even started a debate between two of my earlier ARC readers about the most epic Naruto battle. LOL!
Was there a scene in this book that was harder to write than others?
There's one scene that comes to my mind. On the tail of an emotional moment, Knox and Eden were intimate. Almost immediately after, as the pleasure faded, guilt and grief bombarded her. The last man to touch her had been her dead husband—Knox's brother. And she hadn't expected the onslaught of emotion after being with another man. Here's an excerpt:
Ripples of pleasure ebb through me as I return to myself. The short, heavy rasps escaping me eventually ease to soft pants.

But with the return of sanity comes…more sanity. I shiver, the sweat dotting my chest, throat, and face turning slightly clammy on my skin. The last of the lust-thick haze evaporates, and like mist parting on the dawn of a cold, stark morning, reality greets me. Reality and an overwhelming sense of grief and guilt that almost crushes me to the floor.

No longer can I say that the last man I was intimate with was my husband. I was a virgin when I met Connor. And before that, growing up in a house with an alcoholic who loved to party? When the drinks flowed, so did the unsound decisions. My introduction to sex had been at ten, walking in on my father fucking my mother's "best friend" on the living room couch, empty bottles of alcohol littering the floor. In contrast, Connor taught me sex could be beautiful between two people who loved each other. He'd been the only man I'd trusted with my body…until now.

Dark, twisted sorrow wraps around my chest like barbed wire, tightening, drawing emotional blood. It feels like I'm snipping another string, another tie that binds Connor to me. And a small part of me screams and rages for picking up the scissors and willingly slicing it.

I hadn't experienced this sadness when Knox had touched me in the shop the first time. Maybe because it hadn't gone as far. Maybe because he hadn't been inside me. Turning me into this sexual, moaning creature I didn't recognize.

Giving me a cataclysmic, mind-bending orgasm when release had only occurred a handful of times with Connor.

That's the betrayal.

How dare my body, my mind explode for him—a man I care for, but don't love—the very first time he'd penetrated my body, when it'd taken over a year of being together before I reached it with the man I adored. And even then, not very often. But there'd been intimacy, affection, commitment, and love between us. Here, with Knox, it'd been purely physical except for a familial love that had just now been conspicuously absent.

A part of me reverts to the devastated, raging widow I'd been right after Connor's death. And that part resents my body—resents the need that even now stirs as Knox slides his finger free, and my sex clenches around it, already feeling empty and aching to be filled again.

Tears scald my eyes, my head a noisy, confused blender of grief, anger, guilt…and desire.
Excerpt. © Reprinted by permission. All rights reserved.

What do you want people to take away from reading this book?
I want readers to take away from Sin and Ink the reminder that forgiveness is a choice, and there's power in making that choice. It's freeing. And healing.
Thanks for blogging at HJ!
Giveaway:

I'd like to give away a $10 Amazon gift card.
To enter Giveaway: Please complete the Rafflecopter form and Post a comment to this Q:

So Sin and Ink is a taboo/forbidden romance. What is your favorite taboo or forbidden romance?
Book Info:
There's sin, and then there's literally going-straight-to-hell sin…
Being in lust with my dead brother's wife pretty much guarantees that one day I'll be the devil's bitch. But Eden Gordon works with me, so it's getting harder and harder to stay away. I promised my family—and him—I would, though.
My days as an MMA champion are behind me. But whenever I see her, with those wicked curves and soft mouth created for dirty deeds, it's a knock-down fight to just maintain my distance. "Hard Knox" becomes more than just the name of my tattoo shop. However, surrendering to the forbidden might be worth losing everything…
Book Links: Amazon | B&N | iTunes | Kobo |


Meet the Author: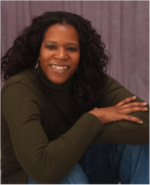 USA Today Bestselling author Naima Simone's love of romance was first stirred by Johanna Lindsey, Sandra Brown and Linda Howard many years ago. Well not that many. She is only eighteen…ish. Though her first attempt at a romance novel starring Ralph Tresvant from New Edition never saw the light of day, her love of romance, reading and writing has endured. Published since 2009, she spends her days—and nights— writing sizzling romances with a touch of humor and snark.
She is wife to Superman, or his non-Kryptonian, less bullet proof equivalent, and mother to the most awesome kids ever. They all live in perfect, sometimes domestically-challenged bliss in the southern United States.
Website | Facebook | Twitter | Instagram |