Today it is my pleasure to Welcome author
Lori Foster
to HJ!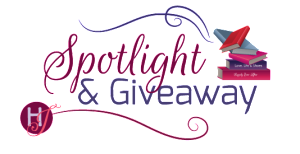 Hi Lori and welcome to HJ! We're so excited to chat with you about your new release, Slow Ride!

Hey, everyone. I'm so excited to be here and I'm anxious to hear what readers think of Slow Ride. I've got my fingers and toes crossed that you enjoy it.

Please summarize the book for the readers here: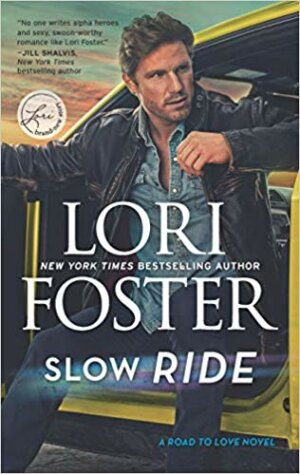 Slow Ride is about finding the right one – even when you least expect it, and even when the "right one" initially feels all wrong. No matter what we have going on in our lives, having that backup, the support system, and unconditional love makes it easier, better. Jack and Ronnie might seem like a mismatched pair, but he's exactly what she needs, and she's exactly what he wants.

Please share the opening lines of this book:
Ronnie wouldn't have walked into Freddie's, a dinky little honky-tonk bar in Red Oaks, Ohio, if she'd known a local's birthday party was underway. But hey, she needed a distraction and this seemed to be the only one available.
Seated on a stool, she lifted her beer to the loud toast made by a fellow in dusty overalls.
Please share a few Fun facts about this book…
I must have been on a "Jack" kick because, without realizing it – and in two different series –I used the name Jack. In this book, Jack is a big, capable, sexy and caring alpha. In another (Sisters of Summer's End) he's a very sweet little boy with an artistic streak. Hey, it happens!
Many of the items that Jack and Ronnie deliver came straight from my research into couriers and murderabilia. (Yes, that's a thing!) It's both fascinating and disturbing.
Howler, the big dog that appears in both books in the "Road to Love series" was first conceived because of my niece's dog, Willow. I LOVE animals, all of them, and even more than that, I respect them. Howler & Willow are both gigantic, awkward, loveable and in many ways, ridiculous. They're also giant babies. 🙂
Please tell us a little about the characters in your book. As you wrote your protagonist was there anything about them that surprised you?
I always know my heroes better than my heroines because my stories start with the guy and build from there. Because Jack had already made appearances in Driven To Distraction, he was already set. Spiffier than Brodie, a little more refined, and a definite dislike of their wayward father.
But Ronnie was all new. Honestly, I loved her style with the platinum hair and loads of silver jewelry, but I didn't know why she wore the jewelry… until she told me. It had a lot more sentimental value than I realized. She was also far more forgiving than I had imagined.
Happiness can do that to a person, I guess.
And her strength was absolutely inspiring to me.
*I never know when I start new characters what they'll do or think. It sounds funny, but I learn about them the same way readers do, page by page, scene by scene.
If your book was optioned for a movie, what scene would you use for the audition of the main characters and why?
I like the scene on their first job, where Ronnie hopes to sabotage his good intentions and chase him away, and instead he impresses her. It shows his capability – and hers, plus her ability to adapt and admit (grudgingly) when she's wrong.
She also gets a big dose of his sex appeal.
In the below scene, they've just arrived at a very seedy bar. Having second thoughts on risking Jack, Ronnie tries to tell him to wait in the car, and he explains there's "no way in hell" he'll let her go into the dive alone.
Even for a single trial-run job, he had to know that she was the one in charge. Not him.
"Later," she snarled, matching his low tone, "we'll discuss this idiotic idea you have that you can allow or disallow anything I do. But until then, just stay quiet and let me handle things."
The corner of his mouth twitched. "Yes, ma'am." He locked the car doors and gestured for her to lead.
Still, she noticed that he positioned himself to her side, a barrier to the two loitering men. She also noticed that he stared them in the eyes, his gaze daring, and full of warning.
What. The. Hell.
Was he trying to start a brawl? She brought her elbow back into his ribs and hissed, "Stop that."
But damn it, he caught her arm and then didn't let go and she could either let him get away with it or cause a scene in a place where scenes were best avoided.
Worse than being outmaneuvered by him though, was the fact that his hand was big. And hot. It was like her sweater disappeared or something.
Or like he touched her somewhere more interesting than her elbow.
Power seemed to emanate from him, a raw type of strength that enveloped her in the same comfort as a security blanket.
Dangerous.
Waaaay the hell more dangerous than the thugs inside the bar who eyed them up and down, measuring their worth.
What do you want people to take away from reading this book?
I only strive to entertain. I'm not about lessons or messages. My take on things is that readers are smart – naturally, because they're readers, right? They already know how they feel about life and the many issues we deal with. Because those feelings are formed through experiences – some that are familiar to me and some that I've never known – I feel each and every reader has a right to her feelings and her opinions. I don't try to sway anyone, and I certainly don't try to influence anyone. I'm an entertainer, period. If the reader closes the book with satisfaction, if she/he feels the entertainment value was worth the time invested, then I'm thrilled.
What are you currently working on? What other releases do you have planned?
Right now I'm writing the 3rd book in the series, centered around Charlotte, pseudo sister to Brodie and Jack. There are some surprises, especially concerning the male protagonist. I don't want to give anything away though! That book should release toward the end of the year, likely in November.
I also finished Boone, my next benefit book. (All advance & royalties for benefit books go to the Animal Adoption Foundation, a no-kill animal shelter. www.AAFPets.org) Boone is part of the on-going Buckhorn series and will be available June 1st.
And Sisters of Summer's End, related to Cooper's Charm, is also complete and set to release June 11.

Thanks for blogging at HJ!
Giveaway:

1 print copy of SLOW RIDE (entrants limited to North American mailing addresses)
To enter Giveaway: Please complete the Rafflecopter form and Post a comment to this Q:

Dear readers – what's your favorite type of cover? My publisher puts hunky guys on my mass market books, and cozy scenes on my trade books. Personally, I like them all but I'm fascinated by reader opinions! My favorite covers of my own are When You Dare, What Chris Wants, Run The Risk and Getting Rowdy. How about you?
Excerpt from Slow Ride:
Jack couldn't stop looking at her—and thinking.
About what might have happened last night if she hadn't learned his name.
What her trim body might look like under those clothes.
How her mouth and skin would taste and feel…
He almost groaned. It was like being offered a gift—then being told he couldn't unwrap it while it remained close to taunt him.
Even now, with her muttering to herself and looking more cross than usual, he still wanted her. That said something, since he was discovering that she wore that disgruntled look more often than not.
Maybe if he hadn't known her initial plans for him. Maybe if her frank honesty hadn't already appealed to him. Maybe if he hadn't already thought to have her—then he could put things in perspective. But it was too late for that.
Insane.
He'd never been a damned masochist, never enjoyed insults and barbs. He couldn't say he actually enjoyed them now.
But he did enjoy her. Every shift of expression, the way her slender body moved.
He imagined it moving under him and…
Clearing his throat, Jack asked her, "Something wrong?"
She ran her fingers through her hair, flipping it to the other side. "No." Abruptly she sat forward and drew a paper from her purse.
Not a briefcase. No, not for this lady. Her purse was more like a colorful bohemian sack, big and shapeless, which meant the paper was a little crumpled.
"Here's the job." She shoved the paper across the desk toward him. "The thing is, my bosses think I need someone to escort me to different pickups. But I don't."
"Why do they think that?" Brodie asked.
She flagged a hand, as if it didn't matter. "A few misunderstandings during exchanges."
"Like?" Jack prompted.
"Different things."
Jack frowned. "Be specific."
With an exaggerated eye roll, she said, "There was…an incident recently. The seller had more than one interested buyer, but I got there first."
"And?" Brodie now stared at her, eyebrows lifted.
"And I outran the jerk. End of story."
What the— "Outran…?" Jack asked.
"In my car." She huffed. "The important part is that I handled it. But now my bosses have the mistaken idea that the job requires someone more badass than me. And it doesn't. They pay well, but you really wouldn't like it. If you want, I can let them know that you're passing on the offer."
Jack stared at her, trying to absorb that diatribe enough to dissect the pertinent bits.
Brodie, no doubt equally thrown, gulped the rest of his coffee. After setting his cup on the desk, he turned his finger in the air. "Rewind a bit. Bosses? As in more than one?"
"Twins. Very eccentric. Goth-like." Her frustration pulsed in the air. "Collectors of oddities." She said the last with dramatic effect, as if doing her utmost to scare them off.
But Jack saw things other than her determination. Like how her fingers curled around the arms of the chair, so tightly her knuckles strained. And how the pulse in her throat beat a little too quickly.
Why fight working with him when she'd already made her attraction clear? He had a feeling she was apprehensive. About him. Of complications.
Maybe more.
Leaving it to Brodie to get a few answers, Jack sat back to look over the terms of the offer. He bit back a whistle at the hourly wage. Nice.
"I've dealt with some oddities," Brodie said. "Murderabilia, to be exact."
"Murderabilia?" she asked, with obvious surprise.
"Nasty business."
"Yes," she agreed with alacrity, latching on to his comment like a junkyard dog to a bone. "This would be similar, I assume. Very nasty. In fact, sometimes it's even dangerous."
Jack looked up. Their gazes met.
Her stubborn jaw tightened. "I'm completely familiar with it, of course, so I don't need any help, but they—"
"Your twin Goth bosses?" Brodie supplied, his humor barely veiled.
The way she'd described the men was humorous. He already had an image in his mind of two scrawny identical dudes draped in black and wearing eyeliner, reverently admiring a pregnant frog or something even more comically odd.
Bristling, Ronnie stood, flattened her hands on the desktop and leaned toward Jack. Storm clouds darkened her gray eyes to pewter and a wash of rose tinged her cheekbones. "Reject the offer and I'll be on my way."
His attention moved to her mouth, so close to his. An invitation? Another taunt?
Excerpt. © Reprinted by permission. All rights reserved.


Book Info:
You can't put the brakes on love…
Ronnie Ashford needs a distraction. In the morning, she has to offer arrogant, conventional Jack Crews a job and convince him not to take it. She doesn't need anyone's help, thank you very much. But tonight is all about the tall, sexy stranger who just walked in the bar—and all the delicious trouble they could get into together. Too bad just as things are heating up between them, he whispers the three little words that destroy everything: "I'm Jack Crews."
Jack is determined to connect with fiery Ronnie—in bed and out of it—but her terms are clear. If he takes the job, helping her acquire prized artifacts for her mysterious bosses, anything between them is strictly off-limits. Somehow he has to convince a woman who's never felt like she belonged that she's found her place—with him. And with the danger sparking hotter than the fire between them, it's going to be one unforgettable trip…
Book Links: Amazon | B&N | iTunes | Kobo | Google |


Meet the Author: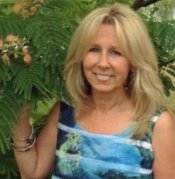 Lori Foster is a New York Times and USA TODAY bestselling author with books from a variety of publishers, including Berkley/Jove, Kensington, St. Martin's, Harlequin and Silhouette. Lori has been a recipient of the prestigious RT Book Reviews Career Achievement Award for Series Romantic Fantasy, and for Contemporary Romance. For more about Lori, visit her Web site at www.lorifoster.com.
Website | Facebook | Twitter | Instagram | GoodReads |