Today it is my pleasure to Welcome author
Amanda Cinelli
to HJ!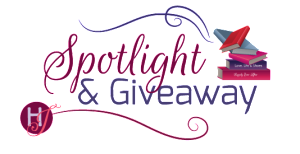 Hi Amanda and welcome to HJ! We're so excited to chat with you about your new release, Stolen In Her Wedding Gown!

Hi Everyone, Amanda Cinelli here!

Tell us about the book with this fun little challenge using the title of the book: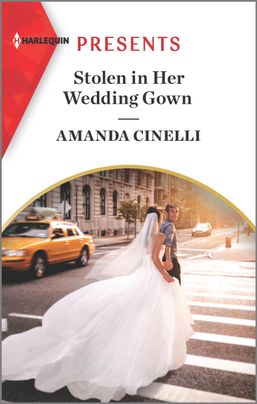 S – is for the dark STRANGER that shows up in Priya's bridal car on her way to her wedding.
T – is for TWO WEEKS, the amount of time Eros demands Priya hide away with him.
O – is for the beautiful OCEAN that is their only company on his remote Greek Island paradise.
L – is for the blossoming LOVE that blooms between them, threatening all of their perfectly laid plans.
E – is for EROS AND PSYCHE, the powerful greek myth that inspired this book.
N – is for NUPTIALS because Priya experiences two very different wedding days in this book.
Please share the opening lines of this book:
EROS THEODOROU RAISED the single glass of ouzo into the air and made a silent toast to the night sky above his Athens penthouse. His mother stood by his side, a haunted darkness in her eyes as she stared out into nothing.
'I didn't expect you to play the grieving widow.'
Please tell us a little about the characters in your book.
Priya is a former Manhattan socialite turned talented business woman who is forced to return to the elite world she escaped and get married to a man she barely knows in order to save her late father's company from bankruptcy. She has general anxiety disorder, which she manages on a daily basis. She only loves three things: her best friend, her planner and above all- her work!
Eros is one of three illegitimate sons of a powerful, tyrannical father. He is a self made billionaire who loves to live life to the fullest, flirting at every chance he gets! He is also a fabulous dancer, is left-handed (like me) and his favourite thing to do to relax is go fishing!
Please share a few Fun facts about this book…
This entire trilogy was inspired when I fell in love with an image of the statue of Cupid's Kiss by 18th century sculptor Canova, then went on a big mythology research binge. Eros and Priya's love story is a loose retelling of the myth of Eros and Psyche, the stars of that famous sculpture. It's currently on display in the Louvre and I'd to go visit it someday!
The inspiration for Eros private island is a real place in Greece called Ethereal island and was once owned by the beatles!
Priya's bridesmaid and best friend Aria is a very talented plus size fashion designer who will play a very important role in one of my upcoming books.
What first attracts your Hero to the Heroine and vice versa?
From the moment Priya meets Eros, she is drawn to his charisma and good looks, while Eros is drawn to Priya's steely demeanor and ice-princess facade. He is determined to figure her out and make her loosen up and when he finally does…it truly is a sight to behold!
The First Kiss…
Begins as a chaste sealing of their vows at their hasty wedding ceremony…
…Eros took a step forward to seal the space between them. She felt the air whoosh from her lungs as one powerful arm wrapped around her waist, holding her much too close. Not close enough, that dark voice within her protested. Inhaling on a gasp, she forced herself to look up, to meet the heat of his gaze as he dipped his head towards hers in what felt like slow motion.
At the same moment his lips touched hers, his other hand reached up to cup the side of her neck with a firm sensuality that felt far too heated for a judge's gaze. His skin seemed to set her aflame with that touch, holding her in place as he gently increased the pressure of his mouth on hers. Even without words, she felt like he was goading her, trying to get a reaction. She tried to remain dispassionate, telling herself that she wouldn't give in to such a blatant challenge. But her body didn't seem to get the memo in that regard.
He was simply proving his point about attraction, she told herself. But, still, her body was crying out to deepen the kiss… She tightened her hands into fists to resist the insane urge to wind her fingers into his hair.
He was the enemy, she reminded herself. He had taken charge of her destiny and intertwined it with his own.
The tiniest touch of his tongue against her lips made her body shiver, involuntarily pressing against him. The strong heat of his hand flexed hard on her hip and the delicious pressure sent pulses of electricity down every nerve ending. Suddenly she could no longer resist. She opened to him, all rational thought leaving her as she gloried in the scent of him, the heat of their kiss. She slid her own tongue against his and thought she heard a low growl coming from deep in his throat.
A faint cough came from nearby, along with the sound of the judge's amused chuckle, and just like that, it was as if a spell had been broken.
If your book was optioned for a movie, what scene would you use for the audition of the main characters and why?
I would want to see if the actors had enough chemistry to convey the intense, instantaneous attraction between Eros and Priya so I think i'd use a scene I love when things are really heating up while they are dancing at a street party on the Island of Halki.
He was the perfect temptation, and he was everything that she should never have or want for herself. He was dangerous. She had built her life around her safe, secure path to her goals. Eros was a walking hazard sign so why was she tempted to dive off the cliff?
'If you could hear my thoughts right now you would run.' His eyes had darkened to a storm, his fingers weaving a path up her ribcage. 'You should run.'
'Tell me.'
'I want to devour you right here on this dance floor.' His lips touched her ear as he continued to lead her in the dance's slow and seductive rhythm. 'I want to see just how far I could push you. How close I could get you to climax before anyone around us would notice.'
If your hero had a sexy-times play list, what song(s) would have to be on it?
Animals by Maroon 5 was on repeat while I wrote Eros. He's a very primal hero, driven by his senses and that only intensifies once he sets his eye on Priya!
If you could have given your characters one piece of advice before the opening pages of the book, what – would it be and why?
Sometimes a rapid change of plan can lead to the most amazing things, so go along with this crazy ride guys, I promise it will all be worth it!
What are you currently working on? What are your up-coming releases?*
Book two of this series begins at the exact moment that Priya runs from the courthouse, telling the story of Eros older brother Xander (Priya's jilted groom!) and his subsequent race to find a bride so he can win the race to the inheritance and cement his place as CEO of his late father's company. It will be releasing in early 2022.
I'm currently working on the final installment of the trilogy, the most elusive and dangerously powerful middle brother, Nysio, who finds himself inadvertently drawn into his own race to the altar in a very unexpected way…

Thanks for blogging at HJ!
Giveaway:

Win a signed copy of this book, plus any other book from my backlist!
To enter Giveaway: Please complete the Rafflecopter form and Post a comment to this Q:

Eros whisks Priya away to his remote Greek island for most of this book , if you could pick anywhere in the world to go for a two week vacation, where would you pick?
Excerpt from Stolen In Her Wedding Gown:
He had planned his careful takedown of the Mytikas empire for more than a decade, then, at the last hour, his bastard father had to go and die. Zeus had long ago chosen Xander, the oldest of his three by-blows, to be his sole heir. The idea that he would offer up the position to be easily snatched away by one of his rejected spares at the last moment was exactly the kind of power move Eros should have expected.
The car slowed down as they entered the sleek rows of residential towers that bordered the south end of Central Park. The driver manoeuvred them down a narrow alleyway to a discreet private entrance, partially hidden from the street.
Priya looked up as they came to a stop, her eyes glazed and unfocused. 'Where have you brought me?'
'Somewhere you can dry off and wait out the media storm.' He stepped out of the limousine and extended his hand to her, trying and failing not to notice the delicious display of skin on show as she struggled to gather the gown. It must weigh a significant amount, judging by the awkwardness of her movements.
Almost the moment the thought crossed his mind, he looked down to see her wrestling with the lower layer of silk, which had got stuck in the doorway.
'This is why I hate wearing dresses.' She punctuated the last word with a sharp pull, which quickly resulted in a loud ripping sound. She froze, wide-eyed and still completely trapped against the doorway.
Eros moved closer, surveying the gown. 'Allow me?'
After a moment she nodded and Eros leaned down, tearing the rest of the fabric free with one easy tug. But instead of stepping away, he pulled again, ripping the lower edge of the skirt from below her knees. The movement completely detached the heavy cloud of silk and netting from the underskirt, which still fitted snugly against her thighs. He stood back, surveying his work with a satisfied smirk.
'That was…completely unnecessary,' she said in horror.
'Forgive me, princess, were you planning on wearing it again?'
With a thoroughly unladylike growl, she stepped out of the larger mass of material and kicked the mud-splashed silk to one side.
'That's better.' He ensured his words were dry and disinterested as he avoided staring down at the perfect toned skin of her long legs.
Wide, molten chocolate eyes narrowed up at him with anger and Eros felt a flash of something suspiciously akin to enjoyment. No, he corrected the errant thought, attraction was what he felt. And why wouldn't he be attracted? She was a beautiful woman and he was a red-blooded male. He'd met plenty of beautiful women, but that didn't mean he had so little control as to act on it every time his libido roared to attention.
They remained in silence on the long ride up to his penthouse suite, for which Eros was grateful. The woman was a distraction and right now he needed to focus on his game plan. Once his mother realised what he was now planning to do, she would do everything in her power to try for control. Time was not on his side…but maybe he could pull it off.
It all depended on whether or not he could convince the woman by his side that marriage was the most logical course of action for them both.
Excerpts. © Reprinted by permission. All rights reserved.


Book Info:
When the something borrowed…
Is the bride!
About to walk down the aisle of her Manhattan wedding, determined Priya realises it's impossible. After the news Greek playboy Eros has just shared about her convenient groom, she can't go through with it. To save her father's business she flees in her white dress…and weds Eros instead!
To beat his brother to the family inheritance, Eros must stay married for one year. Stealing Priya as his wife was the first step. Then, he discovers her deepest secrets – and a burning mutual desire. What started as convenient suddenly got very complicated…
Book Links: Amazon | B& N | iTunes | Google |


Meet the Author:
Amanda was born into a large Irish-Italian family and raised in the leafy green suburbs of County Dublin, Ireland. After dabbling in a few different career paths, she finally found her calling as an author after winning an online writing competiton with her first finished novel. With three small daughters at home, her days are usually spent doing school runs, changing diapers and writing romance. She still considers herself unbelievably lucky to be able to call this her day-job.
Website | Facebook | Twitter | Instagram | Goodreads |