Today it is my pleasure to Welcome author
Shelley Noble
to HJ!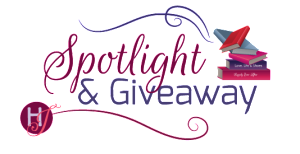 Hi Shelley and welcome to HJ! We're so excited to chat with you about your new release, Summer Island!

Great to see you all!

Please summarize the book for the readers here: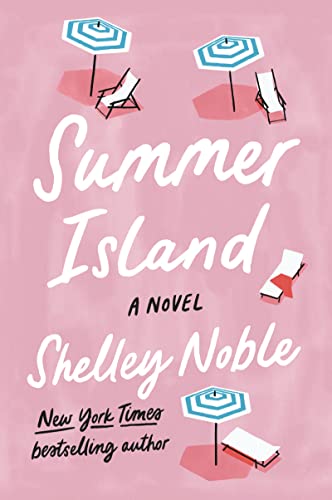 Phoebe is a local human interest reporter. Ty is an international water reclaimer. They have nothing in common, but their love of their families who happen to live next door to each other. When their lives collide, amazing things happen.

Please share your favorite line(s) or quote from this book:
"I thought I should make a last ditch effort to connect with my dad. A moment off febrile hubris on my part."
"You?" Phoebe asked incredulously. I don't think I've ever seen you in feverish excitement."
He pushed out a rueful laugh."If we hadn't been interrupted earlier tonight, you might have."
Please share a few Fun facts about this book…
When I was creating characters for this story, there was one who eluded me. A sort of reclusive war veteran. But he didn't have a specific purpose to the story. Until one day I was researching something entirely different, and I ran across a newspaper article about a retired veteran in Texas who took abandon trucks and vans and turned them into homes for homeless vets. Charley Wilkins sprang to life and demanded his share of the story.
What first attracts your Hero to the Heroine and vice versa?
I tried something a little different in this story. My heroine Phoebe is a dynamic human interest journalist full of fire to tell peoples's story. Ty is a bit in his own world—well a lot in his own world. He's an inventor, designing machines to bring potable water to the remotest villages through out the world. Her feet are on the ground, his head is in "the clouds" according to his dad. They have a little trouble connecting at first, until they figure out that two people can be so different and yet so alike.
Did any scene have you blushing, crying or laughing while writing it? And Why?
"One night we were on the coast in Chile, not a soul around. Not a light from earth. That night the stars were so thick they looked like bunches of baby's breath in the sky. It was amazing. I've never seen so many stars. I mean, stars have their place, they're there night after night, year after year, for eternity. You expect them to be there, but not like that night. And as we watched, one of them flared to life and died. And you couldn't even tell where it had been."
A chill crept up Phoebe's spine.
"Gone and not missed among all those stars. Scientists have a name for night skies like that. But no one that night cared one whit about what it was called or why it happened. To them it was a gift which they accepted wholeheartedly and with reverence.
"Sometimes its best not to know the how or the why of things but just to accept them. Accept them gracefully and gratefully." This is one of my favorite "quiet" moments, I didn't laugh or cry but it just felt really important.
Readers should read this book….
I write slice of life stories, usually including two or three generations. There's a little love, a little heartache, a few challenges and a whole lot of fun. It's about people who are trying to get to a better place with a little help from their family and friends.
What are you currently working on? What other releases do you have in the works?
I'm currently working on a story that I'm so far I'm calling my Autumn Beach Book. Autumn happens to be my favorite season at the shore. So I wanted to share something little different and special with my readers.

Thanks for blogging at HJ!
Giveaway:

A print copy of Summer Island by Shelley Noble
To enter Giveaway: Please complete the Rafflecopter form and Post a comment to this Q:

Do you like your heroines to fall in love at first sight or to take their time learning what makes each other tick before falling love?
Excerpt from Summer Island:
"I was hoping to catch you," Gavin said.
"Obviously," Phoebe said. "I'm sorry, but I don't have time to talk. Nice seeing you." Could she be more obvious?
Evidently she would have to be, because Gavin fell instep with her, which was a feat since she was striding at her late-for-a-meeting clip toward the revolving doors.
"You want me to show you around?"
"Thanks, but I think I can manage."
"You're angry."
"No, disappointed maybe, but better to have found out before we got any further." Phoebe jumped into the opening of the revolving doors hoping to out speed him.
But he stepped out right behind her. "Listen. I know things didn't end well. I totally accept responsibility."
Phoebe stopped. "It's history, Gavin. I'm over it. And I don't intend to discuss it when I'm going into a meeting." Or ever. "So let's let bygones by bygones and forget it. Good bye."
Ahead of her, a wide beautiful staircase led to the second floor. But the Large Blue B logo on the wall had her hurrying over to a wooden reception cubicle below.
He was right behind her. "I just hope our relationship doesn't color—"
She cast him a look over her shoulder "It won't come up. Relax. I don't want to be late."
Excerpt. © Reprinted by permission. All rights reserved.


Book Info:
When reporter Phoebe Adams loses her job and her fiancé on the same day, it never occurs to her that she'd also have to support her mother, Ruth, through her divorce from Phoebe's father after thirty-five years of marriage.
They both need a safe haven and Phoebe knows just the place—Summer Island where Grandma Alice still rules the roost from the big New England beach house Phoebe and Ruth had once called home.
But "home" has changed. There's a trendy new look downtown. Large beach houses are replacing the old; the Harken house next door is in disrepair.
Phoebe's plan for a peaceful retreat is quickly hijacked when globe-trotting Great Aunt Vera makes an unannounced pit stop. With Vera around, no one can stay morose for long, not even Lars the grumpy widower next door, or his son Ty, formerly geeky middle child all grown up into a handsome and enigmatic man. Soon they're all enjoying things they used to do and discovering new ones. Each adventure opens a part of themselves they've neglected for too long and brings them closer together.
But when an accident threatens to destroy the tenuous tie between them, Phoebe realizes how fragile life can be, and that she has some serious choices to make about her own life.
It will take the support of her newly awakened family and the magic of SUMMER ISLAND for Phoebe to embrace the challenge of an unexpected future and to trust her own heart.
In SUMMER ISLAND, Shelley Noble once again creates a thought-provoking and life-affirming beach read that will stay with you long after the last tan of summer fades.
Book Links:  Amazon | B&N | iTunes | kobo | Google |


Meet the Author:
Shelley Noble is a New York Times and USA Today bestselling author of Whisper Beach and Beach Colors. Other titles include Stargazey Point, Forever Beach, Lighthouse Beach and several spin-off novellas. A former professional dancer and choreographer, Shelley lives at the Jersey shore where she loves to discover new beaches and indulge her passion for lighthouses, vintage carousels, and the past.
Website | Facebook | Twitter | Instagram | GoodReads |