Today it is my pleasure to Welcome author
Laurel Kerr
to HJ!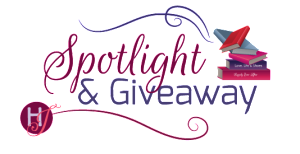 Hi Laurel and welcome to HJ! We're so excited to chat with you about your new release, Sweet Wild of Mine!
Please summarize the book for the readers here: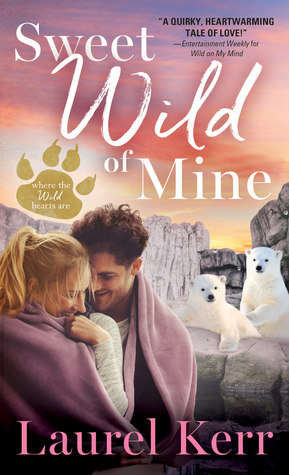 Sweet Wild of Mine is really about taking two complete opposites and seeing how they can make each other stronger. Magnus Gray grew up in the middle of the North Sea on a tiny isle in Orkney, Scotland where only he and his controlling father lived, taking care of a windswept croft like their ancestors had for centuries. Having been held captive by familial roots, he doesn't wish to put any down. He prefers his quiet existence in the obscurity of London until his editor sends him to Sagebrush Zoo to write a book about its wacky animal residents.
June Winters had the opposite childhood. She grew up all over the world as a military brat, and she always wanted to place to call home. She's found that in Sagebrush Flats, where she runs her grandmother's tea shop. Spending her childhood moving from base to base made June a very out-going person…and sometimes she pushes a little too hard into people's lives.
June bursts into Magnus's life, disrupting the peace and solitudes he wears like plated armor. But this time, June just might find that her life gets re-arranged too, and as a writer, I found this an interesting concept to explore. The southern beauty is used to instantly charming people, but it just might take some of her heart to win over Magnus's guarded one.

Please share your favorite quote from the book:
"But one emerald glance, and Magnus's carefully con¬structed caution drifted away as easily as autumn leaves floating on the tide. He didn't think. Didn't consider the consequences. He just dipped his head and tasted the tempting sweetness of her lips."
Please share a few Fun facts about this book…
S is for Sorcha the adorable new polar bear cub that the hero and heroine help hand-raise.
W is for writer. The hero, Magnus, has penned several best sellers. His point of view is often rich with imagery due to his artistic side.
E is for energy, which the heroine, June, has in spades.
E is for eating, since June run a tea shop and is also building a successful jam business.
T is for tammie norrie, the Orcadian word for puffin. June often reminds Magnus of the colorful bird.
W is for winsome, another word to describe June's sunny, upbeat personality.
I is for isle. The hero grew up on a windswept Scottish island in the North Sea.
L is for Lulubelle, the cranky pregnant camel.
D is for the drama the mischievous honey badgers cause.
O is for Orkney, the name of the Scottish island chain, where the hero spent his childhood.
F is for friendship. Sweet Wild of Mine is filled with emotional connections, whether between two human, two animals, or an animal and a human.
M is for magnetic. Although June and Magnus have polar opposite personalities, they're drawn together like two magnets.
I is for inspiration: Magnus has hit a career slump and is sent to the Sagebrush zoo by his editor in hopes that the colorful cast of animals will inspire his next book.
N is for nuttiness, which is what ensues when a honey badger releases a herd of fainting goats.
E is for examination as both characters find themselves self-reflecting as they push each other out of their respective comfort zones.
What do you want people to take away from reading this book?
I love exploring how two people can make each other stronger and better. Magnus worries that letting someone in his life would mean making himself vulnerable. June doesn't even recognize that her meddling is also a way to keep people at arm's length—a trick she learned after constantly being forced to move away from newfound friends. Love often means finding the courage to allow self-discovery and growth.
Thanks for blogging at HJ!
Giveaway:

Paperback copy of Sweet Wild of Mine (Where the Wild Hearts Are #2) by Laurel Kerr
To enter Giveaway: Please complete the Rafflecopter form and

Leave a comment with your thoughts on the book…
Book Info:
Love runs wild at the Sagebrush Flats Zoo…
In a bid to revitalize his career, bestselling author Magnus Gray has come to Sagebrush Flats to write about the local zoo's latest rescue—an orphaned baby polar bear. But Magnus dreads the drama of small towns and is bullishly determined to keep to himself.
June Winters is a people person, and delights in welcoming Magnus to Sagebrush Flats, though it seems unlikely she can get the handsome stranger to crack a smile. Then a mishap with an open gate forces Magnus and June to deal with a stampeding flock of fainting goats, an adorable but clingy polar bear cub, a cranky pregnant camel, and two star-crossed honey badgers. Never mind small town drama—the lively animals may just convince these two that opposites really do attract…
Book Links: Amazon| Barnes & Noble| iBooks| Indiebound| Books-a-Million


Meet the Author:
Two-time Golden Heart® Finalist Laurel Kerr spent a few weeks each summer of her childhood on family road trips. That time packed into the backseat of her grandparents' Grand Marquis opened her imagination and exposed her to the wonders of the United States. The lessons she learned then still impact her writing today. She lives near Pittsburgh, Pennsylvania with her husband, daughter, and loyal cavalier spaniel. Visit her at https://laurelkerr.com/.