Today it is my pleasure to Welcome author
Elia Winters
to HJ!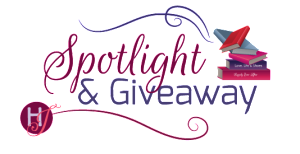 Hi Elia and welcome to HJ! We're so excited to chat with you about your new release, Just Past Two!

Hi! Thanks for having me!

Please summarize the book for the readers here: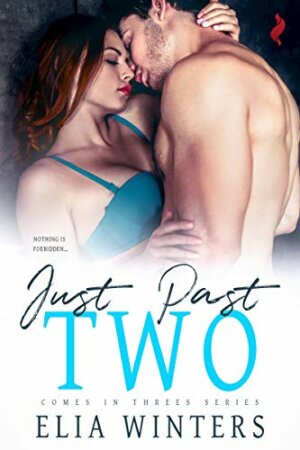 JUST PAST TWO tells the story of a married couple who realize they may not know their partner as well as they thought. When at Abby's college reunion, her husband Sam finds out that she's had a pretty wild past. They end up accidental voyeurs, and discover it both turns them on… a lot. This starts them down the road of exploring their deepest fantasies, including Sam's fantasies of seeing Abby with another man. But as they head down this rabbit hole, as it were, they start to wonder who they're going to be on the other side, and if their marriage can really survive this kind of upheaval.

Please share your favorite line(s) or quote from this book:
Zach's hand slipped from Abby's hair, the tresses falling back where they were, and he licked his lips as if to savor her taste. He turned to Sam first, and asked once more. "You want to watch me with your wife?"
The words stuck in Sam's throat, but from desire, not hesitation. "More than anything."
"Abby." Zach smiled at her, gently touching her cheek. "Do you want me?"
Abby exhaled. "Yes."
Zach licked his lips once more, then nodded. "Where do you live?"
Please share a few Fun facts about this book…
Mapleton, Massachusetts, is a fictional town based on Northampton, which is not far from where I live.
One of the characters is a glassblower by hobby, which is pretty popular in my area. I know a number of glassblowers.
Mitchell, who provides some words of wisdom for Sam during his identity/relationship crisis, is a main character in book 1 of this series: THREE-WAY SPLIT.
This book was originally called THREE'S THE CHARM, but as it morphed from strictly hotwifing into other fantasies, I wanted to take the focus off the threesomes and onto the idea of expanding the marriage beyond just the two of them.
What first attracts your Hero to the Heroine and vice versa?
Sam and Abby have already been together for ten years when the book starts. They first got together when he took a pottery class she taught at the community center, and although he was terrible at pottery, he had the hots for the teacher!
Did any scene have you blushing, crying or laughing while writing it? And Why?
Well, without giving too much away, there's a scene where Abby has a very nice time with someone other than her husband, with his full permission and blessing. Not many scenes made me blush, but this one did!
He leaned in again, but instead of kissing her, he closed his teeth on her earlobe and gave her a gentle nip. Her body quaked from head to toe at the contact. "I want you to call Sam," he murmured.
"What?" Her voice came out as a whisper.
"I want you to call him and ask him if he wants to listen."
Readers should read this book….
If they like kink, dirty talk, and have a curiosity about voyeurism and/or exhibitionism. If they've always been curious about open marriages, even if they know it isn't for them. If they liked THREE-WAY SPLIT and want to read more about the sexually adventurous residents of Mapleton.
What are you currently working on? What other releases do you have in the works?
I'm working on another book about these characters from Mapleton, especially Lori from the first book. I've also recently started a F/F best-friends-to-lovers road trip romance, filled with my favorite tropes (including the ubiquitous "only one bed"). Readers can always get the latest info by signing up for my newsletter at https://eliawinters.com/newsletter.

Thanks for blogging at HJ!
Giveaway:

eBook copy of JUST PAST TWO by Elia Winters
I AM also giving away a Fun Factory Volta right now! https://eliawinters.com/fun-factory-volta-giveaway/

To enter Giveaway: Please complete the Rafflecopter form and Post a comment to this Q:

Abby was wild back in college, but I was the total opposite! What about you, readers? When you were college-aged, what were you like?
Excerpt from Just Past Two:
**This scene takes place during Sam and Abby's first visit to a sex club**
"You want more?" Sam asked into her ear, and Abby nodded. He smiled and moved his fingers away

She whined, hips chasing his hand from reflex, and he chuckled. "You like it when they're watching you, don't you?"

She hadn't exactly hidden that well, had she?

"How about those rooms in the hallway?"

Abby shifted on the couch to look more directly at Sam. The threesome on the bed still lounged together, resting in the afterglow. Around them, some people were getting up and leaving, others were getting further into their own action. No one was paying her and Sam much attention anymore.

"The rooms in the hallway?" They'd had "to be watched" and "to watch" signs. She could figure out the rest. "You want people to watch us?"

"I was thinking of something else." He seemed hesitant, the first time all night. "I'd really like…to watch you."

Abby swallowed. Could she do that? Be alone in a room while Sam watched her, probably through a peephole or two-way glass? Her body still twitched with pent-up arousal, desire mingling with all those heady hormones in her blood.

"Will you be the only one watching me?" she asked.

"Do you want me to be?"

Of course he would ask. She closed her eyes. Sam had taken her here, had already done more than she'd expected. Maybe she could dip a toe in and admit some of her own exhibitionism. "I…am okay with it either way."

Sam made his own needy, low noise, a growl, and caught her behind the neck to kiss her. His mouth pressed hard against hers, devouring, and heat bloomed all over Abby's skin. There was no way she'd say no to any of this, not when this so clearly turned him on.

He pushed away, like he had to force himself to break the kiss. "Come on."
Excerpt. © Reprinted by permission. All rights reserved.


Book Info:
Abby Burke put her wild days behind her, determined to be the adult she thought she needed to be. It was just a phase, right? But when her college reunion reveals her…adventurous…past to her straitlaced gentleman of a husband, Abby is terrified he'll reject her.
Except Sam is more than intrigued by what has his normally bold wife flushing with embarrassment…and desire. So when he and Abby stumble onto an especially hot scene that takes them over the edge, he proposes a challenge: confess their deepest fantasies and fulfill them together.
As their playful explorations escalate, their forays into exhibitionism and kink shift the way they see each other and their relationship—for the better. But when Sam finds himself longing to see her pleasured by other men, and Abby's all in, they wonder if this will make their marriage stronger or end up tearing them apart.
Book Links:  Amazon | B&N | iTunes | kobo | Google |


Meet the Author:
Elia Winters is a fat, tattooed, polyamorous bisexual who loves petting cats and fighting the patriarchy. She holds a Master's degree in English Literature and teaches at a small rural high school, where she also runs the drama club. In her spare time, she is equally likely to be found playing tabletop games, kneading bread, cross-stitching, or binge-watching Marie Kondo. A sex educator and kink-positive feminist, Elia reviews sex toys, speaks at kink conventions, and writes geeky, kinky, cozy erotic romance. She currently lives in western Massachusetts with her loving husband and their weird pets.
Website | Facebook | Twitter | Instagram | GoodReads |