Today it is my pleasure to Welcome author
Christi Caldwell
to HJ!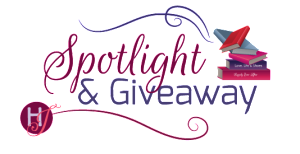 Hi Christi and welcome to HJ! We're so excited to chat with you about your new release, The Bluestocking!
Please summarize the book for the readers here: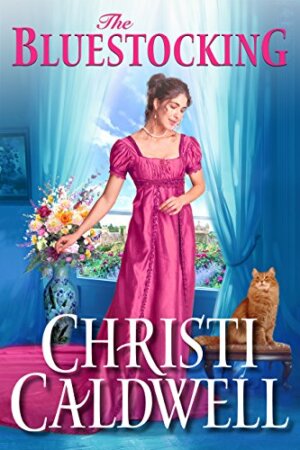 Two damaged hearts learn there's a fine line between love and hate in the 4th Wicked Wallflowers novel

Please share the opening lines of this book:
It was as though someone had died.

And in a way, someone had.

This would be a physical loss felt throughout the club, leaving the unlikely home silent in ways it had never been.
Please share a few Fun facts about this book…
The heroine is a 'cat lady'. An all-around animal lover whose rescued creatures throughout London from mice on to stray cats. That love of animals plays an important part of the heroine's life and the book itself.
As I wrote, I was mindful that there were really three people in need of an HEA in The Bluestocking: Gertrude, the heroine. Edwin, the Mad Marquess, who is the hero. And Edwin's son / Gertrude's adopted brother, Stephen.
The Lumineers' soundtrack 'Cleopatra' inspired me as I created the series and characters. There's a dark, raw quality to the album and I had the idea of creating Queens of the London streets. So all the sisters who have books in my Wicked Wallflowers series, Cleopatra, Ophelia, and Gertrude, were named after real or fictional queens! And in fact, on the Lumineers' album, there are two songs titled: Cleopatra and Ophelia!
Please tell us a little about the characters in your book. As you wrote your protagonist was there anything about them that surprised you?
Gertrude Killoran was a secondary character in the previous three books in my Wicked Wallflowers series. Where her siblings were/are more vocal and in your-face strong', Gertrude has always possessed an understated strength. One that's allowed too many to underestimate her, including Gertrude herself.
Her hero, Edwin, the Marquess of Maddock "the Mad Marquess" is a character whose appeared in The Vixen and The Governess. When we first meet him, he's a man searching for his lost son and seeking revenge on those responsible for the death of his wife and his son's kidnapping. He's a man consumed; driven mad by grief.
Since I met him early on, I had a deep understanding of what brought Edwin to the point where readers see him, and so for me the great surprises came in capturing his response to Gertrude; a woman whose family he sees as responsible for his losses.

Set the scene for your characters' first kiss.
The relationship between the hero and heroine is more of a slow-burn. Given their family's 'history', it was important to the believability of Gertrude and Edwin's relationship that this was not an insta-love or insta-lust but more of a gradual, increasingly more vivid awareness of one another that both characters develop.
The first kiss takes place after they've really started to know one another as people. A point in the book where it isn't just anger and hatred between them. In the scene, Edwin is opening himself to Gertrude, and it's this beautiful progression to their first romantic embrace.

If your book was optioned for a movie, what scene would you use for the audition of the main characters and why?
Oh, that's an easy one. The moment Edwin's son arrives and has with him, the woman whose father was responsible for the kidnapping and murder of Edwin's wife. It's this scene of raw emotion; the uncertainty of that reunion, the hatred for this woman who has invaded his home, Edwin's love for his son. There's just the gamut of emotions that an actor would have to go through and convey and balance.
What do you want people to take away from reading this book?
For me, I'd like readers to think about how our perceptions of people are oftentimes just that, perceptions, and when we truly take the time to learn and know other people, one often finds there's so much more to a person than what the world sees on the surface.
What are you currently working on? What other releases do you have planned?
I'm presently working on a title for my Brethren series. This is a darker Regency series set around the Home Office. In the meantime, I have a number of books already written and scheduled to release in 2019. Late June, A Matchmaker For a Marquess, the third installment in my Heart of a Scandal series comes out. This is such a light, fun, emotional story about a spinster and the younger man she falls for. Then September, The Spitfire is out. This is the 5th and final book in my Wicked Wallflowers series. October and November, I'll have back to back releases in my Brethren series!

Thanks for blogging at HJ!
Giveaway:

A digital book of the title THE BLUESTOCKING (Wicked Wallflowers #4) by Christi Caldwell – Gifted via Amazon.
To enter Giveaway: Please complete the Rafflecopter form and

Leave a comment with your thoughts on the book…
Book Info:
Gertrude, the eldest Killoran sister, has spent a lifetime being underestimated—especially by her own family. She may seem as vulnerable as a kitten, but given the chance, she can be as fierce as a tiger. Her adopted brother, Stephen, has just been snatched back by his true father, and she'll be damned if she relinquishes the boy to the man reviled throughout London as the Mad Marquess.
Still haunted by a deadly tragedy that left him publicly despised, Lord Edwin holds only hatred for the Killorans—the people he believes kidnapped his son. And not one of them will ever see the boy again. But when Gertrude forces her way into the household and stubbornly insists that she remain as Stephen's governess, Edwin believes he may have found someone madder than himself.
With every moment he shares with the tenderhearted Gertrude, Edwin's anger softens into admiration . . . and more. Is it possible that the woman he loathed may be the only person who can heal his broken soul?


Meet the Author:
USA Today bestselling, RITA-nominated author Christi Caldwell blames authors Julie Garwood and Judith McNaught for luring her into the world of historical romance. When Christi was at the University of Connecticut, she began writing her own tales of love. She believes that the most perfect heroes and heroines have imperfections, and she rather enjoys torturing her couples before crafting them a well-deserved happily ever after.
The author of the Wicked Wallflowers series, which includes The Governess, The Hellion, and The Vixen, Christi lives in southern Connecticut, where she spends her time writing, chasing after her son, and taking care of her twin princesses-in-training. Fans who want to keep up with the latest news and information can sign up for Christi's newsletter at www.ChristiCaldwell.com or follow her on Facebook (AuthorChristiCaldwell) or Twitter (@ChristiCaldwell).
Website | Facebook | Twitter | GoodReads |