Today it is my pleasure to Welcome author
Lisa Brown Roberts
to HJ!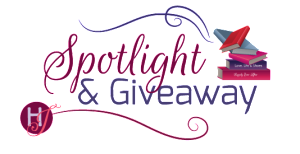 Hi Lisa and welcome to HJ! We're so excited to chat with you about your new release, The Bookworm Crush!

I'm super excited to be here! HQ Junkie is one of my go-to places when I'm looking for new books to read.

Please summarize the book for the readers here: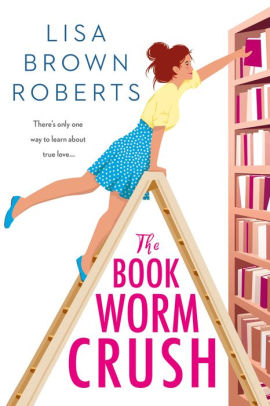 The Bookworm Crush features some of my favorite romance tropes: shy bookworm and hot jock/alpha (with a squishy heart), opposites attract, fake relationship (in the form of an online OTP 'ship), and friends-to-lovers. Mix that with a story that celebrates romance novels, silly shenanigans, a social media contest to meet a unicorn author, and lots of epic kissing (and more)!
Amy McIntyre is a teen book blogger who enters a social media contest to meet her unicorn author. She needs a competition coach to help her overcome her shyness so she can win the contest. Enter Toff, local teen surfing star who's the opposite of shy. He's also her secret crush, but she vows to keep that a secret…until he ups his flirt game, and his kissing game, and soon Amy's not sure what's fake and what's real.
When all of #bookstagram starts 'shipping their real-life "OTP" Amy wants to believe they can be something real. But can they? I mean…it IS a romance…so you know you're in for an HEA or HFN for YA, right?

Please share your favorite line(s) or quote from this book:
So hard to choose! Here's a couple:
"Something's inspiring passion," Toff drawled, "and it's not the book."

"Sweet with a side of smartass was proving to be his kryptonite."
Please share a few Fun facts about this book…
Genre Love: This book and it's companion novel (The Replacement Crush) are my love letters to the romance genre. (FYI- they can be read as standalone novels). I had so much fun writing books with a bookstore/book-blogging setting that featured unabashed love of our maligned genre.
Research: I live in Colorado, but I have family in CA so I visit a lot. I spent time on Southern California beaches "researching" surfers, interviewed a professional surfer, watched a ton of surf comps online, and surfer documentaries, and got input from a competitive teen surfer.
My Favorite Hero: Toff may be my favorite hero I've written. Readers love him, too, based on the early feedback and reviews I've seen. This makes me so happy! He's been very loud and insistent on getting his own story ever since The Replacement Crush, in which he stole all the scenes he was in.
What first attracts your Hero to the Heroine and vice versa?
Amy has crushed on Toff FOREVER. She berates herself for her cliche crush on the hot surfer, but as she tells her bestie, she can't help it. He's talented and cocky and funny, and she knows there's a sweet side lurking underneath all that bravado. As they become closer throughout the story, she discovers just how much a sweetheart he really is.
Toff has always seen Amy as a friend, nothing more, but when they pretend to be a couple so they don't get ticketed by a sheriff for breaking curfew, he starts to see her in a new light. When she asks him to be her competition coach he agrees because he wants to spend more time with this shy girl hiding a sparky, fiery side that intrigues him.
Did any scene have you blushing, crying or laughing while writing it? And Why?
I laughed so much while writing this book, and definitely cried when writing a couple of scenes.
One of my favorite scenes is Toff and Amy's first kiss. This was especially fun to write since this chapter is from Toff's point-of-view.
Here's the lead-up to the kiss.
He took her hand as they slowly approached her house, in no hurry to say goodbye. He wanted to know if he was reading her signals right, to find out if she wanted the same ending to their night as he did. All he'd thought of since they left the karaoke bar was what her lips would taste like.
"Sorry about not warning you about karaoke," he said. "I should've asked if you wanted hard-ass coach or cheerleader coach before I made plans."
"Yeah, well…it worked out okay. Better than okay. I had fun." She smiled up at him, then bit her lower lip, igniting his internal fuse.
"You were great." He tightened his grip on her hand and stepped closer, officially crossing the coach boundary line. "We were great."
"I thought so, too." She reached up, pulling one of her sparkly clips from her hair. He wanted to touch that wild red hair, to tangle his fingers in it, find out if it was as soft as it looked. He suddenly realized he'd wanted to for days.
Maybe longer.
Readers should read this book….
If they love laugh-out-loud scenes, homages to famous books sprinkled throughout the story, funny, flirty banter, stories that include family and friends as well as romance, shy-yet-sparky heroines who find their strength, and sweet, sexy heroes who support them.
What are you currently working on? What other releases do you have in the works?
I'm working on a new YA rom-com and drafting up ideas for an adult romance series, too!

Thanks for blogging at HJ!
Giveaway:

Signed paperback copy of The Bookworm Crush. Open internationally.
To enter Giveaway: Please complete the Rafflecopter form and Post a comment to this Q:

Amy is all about 'shipping her favorite OTPs (one true pairs). Her favorite fictional OTP is Mr. Darcy and Lizzie Bennet. Who's your favorite fictional OTP?
Excerpt from The Bookworm Crush:
Amy had to ask this, even though it was going to be super awkward. "You have this, um… You're just… I mean…How you are with girls…is very…distracting."
Toff stopped eating and gave off that teakettle-about-to-whistle vibe again, his eyes crinkling at the corners, mouth twitching.
"I thought you wanted my swagger."
She wanted to tear her gaze from his, but it was like he'd hypnotized her. "I…do…but, um, for professional reasons. Not personal." The air between them snapped, crackled and popped, like that old cereal commercial.
"So, uh"—she paused, breathed—"if you could just rein in all that"—she waved her hand in his general direction—"when you're coaching me."
And the Academy Award goes to…Amy McIntyre, for best performance while slowly dying inside.
Toff smashed his lips together, but his eyes were laughing. "Rein in all this?" He pointed to himself with both hands in a cocky check-this-out gesture.
"Omigod. See what I mean? You can't do it." She wanted to laugh. To scream. To undo her request for a coach.
"Want me to wear a bag over my head? Or a mask?" He reached for more chips.
She narrowed her eyes at him, which made him grin.
"How have I been missing out on all this?" he said, imitating her and fluttering his hand at her the way she'd done to him. "We could have a lot of fun together. Running from cops and raccoons, tying up the town with yarn—"
"This was a bad idea," she interrupted, pushing away her plate. "This is important, not a joke."
"If you want serious coaching from me, you'll get it." His jaw went tight, his eyes glinting like blue steel. Teasing Toff was gone, just like that, replaced by competitive Toff.
"Um, well, I…" Amy reached up to tighten her hair twist, Toff's eyes tracking her movements like a hunter stalking his prey.
"How about this?" He steepled his fingers, elbows resting on the counter. "You want to make the coaching rules, that's fine by me. You tell me if you want a hard-ass coach or a cheerleader. Whichever will help you win."
Excerpt. © Reprinted by permission. All rights reserved.


Book Info:
This spinoff of The Replacement Crush featuring Amy and Toff is sure to melt your heart.
Shy bookworm Amy McIntyre is about to compete for the chance to interview her favorite author, who hasn't spoken to the press in years. The only way to win is to step out of the shadows and into the spotlight, but that level of confidence has never come easy.
The solution? A competition coach. The problem? The best person for the job is the guy she's secretly crushing on…local surfer celebrity Toff Nichols.
He's a player. He's a heartthrob. He makes her forget basic things, like how to breathe. How can she feel any confidence around him?
To her surprise, Toff agrees to help. And he's an excellent teacher. Amy feels braver–maybe even brave enough to admit her feelings for him. When their late night practices become less about coaching and more about making out, Amy's newfound confidence wavers.
But does Toff really like her or is this just another lesson?
Book Links: Book Links: Amazon | B&N | iTunes | kobo | Google |


Meet the Author:
Award-winning YA author Lisa Brown Roberts still hasn't recovered from the teenage traumas of tweezing off both eyebrows or that time she crashed her car into a tree while trying impress a guy. Is it any wonder she loves writing romantic comedies for teens? She lives in Colorado with her family and loves to hear from readers.
Website | Facebook | Twitter | Instagram | GoodReads |