Today it is my pleasure to Welcome author
Michele Hauf
to HJ!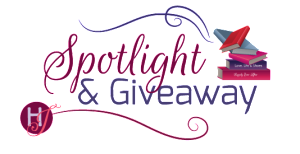 Hi Michele and welcome to HJ! We're so excited to chat with you about your new release, Witness In The Woods!

Hey, Everyone!

Please summarize the book for the readers here: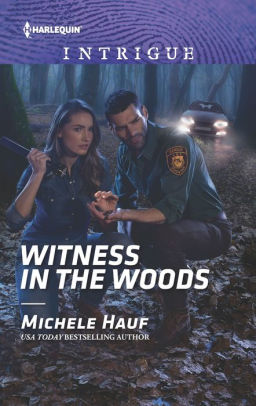 A small-town vet learns family secrets that could jeopardize her future—even her life. The man who can help her is the one who got away…

Please share your favorite line(s) or quote from this book:
Just because there were some real fun elements in this pretty serious story I'm going to tease you with this one:
A squawk from behind Joe turned him sharply on the creaky lower wood step. Skylar noticed his hand instinctively went to his hip where his gun was holstered. A chicken in a pink knit sweater scampered across the crushed quartz pebbles that paved the stone walk up to the front steps.
"What the hell?" Joe said.
Please share a few Fun facts about this book…
Well, the fun comes in the heroine's menagerie of rehab animals she has living on her farm, as you read in the quote above.
Also, since I'm coming off years of writing paranormal romances, I'm still clinging to my 'werewolf' days so was able to work a wolf into the story. No, not a werewolf, by any means. But Stella, the three-legged gray wolf, plays a key role in this story.
This story is Joseph Cash's story, and he is brother to Jason Cash, who was the hero of Storm Warning, my first Intrigue which was pubbed in March '19
What first attracts your Hero to the Heroine and vice versa?
They actually got together previously before the story starts, at a wedding. But then, their schedules never worked out and one was always dating another so they weren't able to actually start a romance. So this story starts when there is the 'slightest' chance there might be an opening to start that.
Did any scene have you blushing, crying or laughing while writing it? And Why?
Actually, the opening scene, where the heroine stands over a bonfire fire with her wedding dress in hand kind of tugged at me. I could imagine the heartbreak, even though I've never experienced the kind she has, I could relate, in a different manner, to her emotions.
Readers should read this book….
For some daring suspense set in the Boundary Waters of Minnesota and featuring a sexy hero who wants to do the right thing, but is pulled the opposite direction when he wants to save the heroine.
What are you currently working on? What other releases do you have in the works?
I am currently setting up my release calendar for 2020. It will feature re-releases of my past-published books. I will have a book, or two (or three!) out every month next year. So it will be a great time for readers to catch up on past stories they may have missed in my world of Beautiful Creatures, and a few stories not set in that world.
Also, I have my fingers crossed that a few proposals I have on editor's desks right now will get sold!

Thanks for blogging at HJ!
Giveaway:

I have 3 copies of WITNESS IN THE WOODS to give away (1 each to 3 winners). Entrants in US only, pretty please. And I will include a bonus book to each winner, which will be a surprise.
To enter Giveaway: Please complete the Rafflecopter form and Post a comment to this Q:

Do you like family series? Sets that features siblings?
Excerpt from Witness In The Woods:
Skylar opened the door and sucked in a gasp. Joseph Cash stood on the front stoop, dark hair swept over one eye, and looking smart in his uniform. The forest-green short-sleeved shirt and slacks served to enhance his tan skin. Hand at his hip where a gun was holstered, he had been looking aside until she'd stepped onto the threshold. When he turned to her, and his stunning green eyes connected with hers, she clasped a hand over her heart.
"Skylar, are you all right?" Genuine concern in his urgent tone.
So many things she wanted to say to him. Yet at the moment she didn't know how to assemble a coherent sentence. Joseph Cash was the kindest person she'd known, and had always seemed to be there when she'd needed protecting. Be it in high school when she'd been bullied for sitting at the unpopular kids' table, or even when she'd had to struggle for customers when she'd been working as a small animal veterinarian in town and most took their animals to the big city of Duluth. And yet, despite his kindnesses, she'd pushed Joe away, wanting to prove to him that she was her own woman. Independent and strong. She didn't need a man to look over her.
Her rushed choice in fiancé had proven just that point. What a fool she had been.
"Joe," she said. "I didn't expect you. I called the county sheriff. I thought…"
"Well, you got me." He cast her a smile that surely made every woman in the county swoon. But Skylar had never known how to react to his easy charm and oft shyness, save with a thrust back of her shoulders and, admittedly, a stupidly stubborn need to prove herself.
"I was close when the call came in," he offered. "Just down the road coming off Aramis Lake after a patrol. You okay, Skylar? Dispatch reports you were shot at? What's going on?"
"I'm okay. And yes, I believe I was shot at." She absently stroked her fingers over her ear, covering it with her loose blonde hair. "I hadn't expected you," she said again, rather dumbly.
Because if she had known Joseph Cash would be the one standing on her front stoop she might have combed through her hair and changed into some clean jeans. At the very least, brushed on a little blush.
A squawk from behind Joe turned him sharply on the creaky lower wood step. Skylar noticed his hand instinctively went to his hip where his gun was holstered. A chicken in a pink knit sweater scampered across the crushed quartz pebbles that paved the stone walk up to the front steps.
"What the hell?" Joe said.
"That's Becky. She wants you to see her. She's very concerned about her looks. Do you like her sweater?"
The man scratched his head and then bobbed an affirmative nod, even while squinting questionably. "Yes?"
"She's one of my rehab residents."
"That's right, you rehabilitate animals. I'm not even going to ask about the sweater." He followed the chicken's retreat across the yard until she scrambled around the side of the house.
"Uh…come inside." Skylar stepped back and allowed him to enter the log cabin where she'd been living for two years.
When her father had passed the family land had become her possession, his only child. At least, according to a hand-written note Merlin Davis had written a week before his death. Skylar had lived in the house until she'd moved to Duluth for college. Eventually, she'd made her way back to the town of Checker Hill and set up shop as the resident veterinarian. She'd never gotten much business. The townspeople were leery of the name Davis. Now, this home felt too big for one person, but it was a comfort to nestle onto the aged leather sofa in the evenings, blanket wrapped about her shoulders, and admire the photos of she and her dad she kept on each and every wall.
"You want something to drink? I've got lemonade."
Joe grabbed her by the upper arm to stop her from fleeing across the open floor plan living area and into the kitchen.
"What is it?" She shrugged out of his grasp with a huff. He looked concerned now. Too much so. She didn't want any man's pity.
"Seriously? Skylar, I'm not here for lemonade. I'm here to make sure you're okay. And not bleeding." He bobbed a look from her head, down to her shoulders and glided to her feet, then back up again. "And—where did the shots come from? Do you know who it was? How long has it been? I should go outside and take a look around. It's this way, right?"
He headed through the living area and skirted the long quartz kitchen counter. Toward the back of the house sat the screened-in sun porch that stretched the width of the cabin and overlooked the lake. Once before he'd been in this cabin. When her father had been dying. He'd come to pay his respects. But how dare he traipse on through—
Skylar stopped herself from reprimanding him. He was here on duty. And she had called the police for help. Much as her better judgment had screamed for her not to. Would she hear about this from her uncle? On the other hand, maybe Malcolm Davis already knew about the incident. And yes, that thought sickened Skylar.
"Just through the sliding doors," she called to Joe. "You can take the deck stairs down to the backyard."
Grabbing her cowboy hat from the back of the couch, that she wore like any other woman might wear earrings or a favorite necklace, she followed the man's bow-legged pace out to the deck.
Standing on the high wood deck, which was stilted ten feet up due to the slope of the ground below, Joe took in everything. The perimeter of the yard was round, echoing out from the fire pit in the center. Surrounding the yard, striped hostas grew thick and lush in the shade provided by the paper birch and sugar maple.
He took the stairs down to the ground. "Where were you? Were you burning a fire?"
He walked over to the fire pit and peered over it. Burned cedar lingered in the air. As well, the grass was speckled with gray ash flakes from her hastily dowsing the flames with the garden hose after calling the sheriff.
Skylar cringed when she noticed the wedding dress was only half burned and melted amongst the charred logs. She hadn't thought to cover up what she'd been doing. It had been a personal moment. A much-needed ritual of release. A reclaiming of her power.
Excerpt. © Reprinted by permission. All rights reserved.


Book Info:
He'll fight tooth and nail
To keep her safe.
When shots are fired, wildlife officer Joe Cash responds to the call and finds himself face-to-face with Skylar Davis and her pet…wolf. It's Joe's job to protect all endangered species—including the pretty vet's menagerie of rescues. As the threats intensify, Joe realizes Skylar could be the key to busting a ruthless poaching ring. But she's keeping a secret that could cause more harm than either of them can imagine.
Book Links:  Amazon | B&N |  kobo |


Meet the Author:
Award-winning author Michele Hauf has published over 90 novels in historical, paranormal, and contemporary romance, fantasy, as well as writing action/adventure as Alex Archer and erotica as Michele Renae. The launch author for numerous series at Harlequin, she likes writing in a variety of genres and instead of 'writing what she knows' prefers to write 'what she would love to know and do' (and yes, that includes being a jewel thief and/or a brain surgeon).
You can email Michele at toastfaery@gmail.com
Website | Facebook | Instagram | GoodReads |