Today it is my pleasure to Welcome author
Addie Woolridge
to HJ!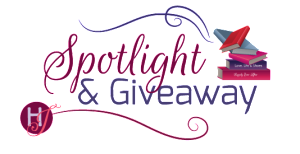 Hi Addie and welcome to HJ! We're so excited to chat with you about your new release, The Checklist!

Thanks so much for having me!

Please summarize the book for the readers here: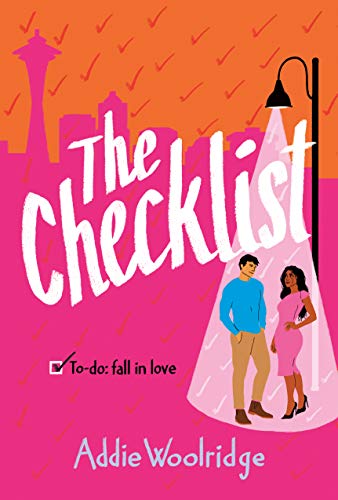 The Checklist is a multicultural, contemporary rom-com that centers around Dylan Delacroix, a type-A, corporate consultant. She has a checklist for everything and a plan for her life. Her list of to-dos includes making partner at her firm and purchasing a condo in Texas with her boyfriend. Not on that list is dealing with her bohemian family and their longstanding feud with their straight-laced neighbors. However, that plan goes off the rails when she accidentally upstages her insecure boss. As punishment, her boss hands her a career-killing assignment to try and revive a struggling tech company. Worst of all, she is forced to return to Seattle and the semi-feral family she left behind. Once she is home, she is thrown back into her family chaos and immediately sent to negotiate a peace with the neighbors. Between an out-of-control client, her fizzling relationship, and her family, it is hard enough for Dylan to stay on track, but when she finds herself falling for the neighbors' son, sticking to the plan becomes impossible. As pressure mounts, Dylan has to decide if she wants to keep checking things off of her list, or if she needs a new plan.

Please share your favorite line(s) or quote from this book:
Picking just one was so hard! Let's just say this is my favorite line for today: "Honey, never let the next morning stand in the way of a great evening."
Please share a few Fun facts about this book…
The book is set in Seattle, which is my hometown. In the book, Mike and Dylan have their sorta first date at MoPop (Museum of Pop Culture), which houses Seattle's rock music history. It is a fantastic museum, which chronicles some of the Northwest's formative musicians from Hendrix's to popular grunge bands and the riot grrrls. It's also where I had my prom!
Anytime I got stuck working on revisions, I would listen to Lizzo. Her energy was perfect for a boss character like Dylan.
I wrote TimTams into the book because I am obsessed with them! I did a high school exchange program in Australia and we would gobble them down at lightning speed. Anytime I manage to find them in a store state-side, I will buy them out like I am stocking up for a bunker at the end of the world. Ha!
What first attracts your Hero to the Heroine and vice versa?
Dylan knows she isn't supposed to be attracted to Mike, after all, their parents have been feuding with one another for as long as either of them can remember. But, she can't resist Mike's even-keeled personality and his puns, and he appreciates her drive and her lists.
Did any scene have you blushing, crying or laughing while writing it? And Why?
I LOVED writing the scene in the MoPop when Dylan is finally starting to let her guard down and just have fun with Mike. It was just seven kinds of fun and sweet!
"I have something for you," Mike said, reaching into his pocket and extracting a folded-up square of paper.

"What's this?" Dylan's brain stuttered to change gears as she accepted the paper, forcing her to acknowledge that lust and coherence were at opposite ends of the communication spectrum. The laugh lines on Mike's face deepened as he watched her unfold the page, the top of which read: A Highly Organized List of Places Dylan Asked Mike to Take Her To

"I didn't ask you to take me anywhere. You showed up at my house," Dylan said, over Mike's laugh.

"I recall you specifically asking for a list."

"I did. But this title is inaccurate. It should read, 'A List of Places Mike Recommends Dylan Research.' The list is basically void with this title." Dylan laughed in spite of herself.

"I have a pen. You can change it in the car." Mike smiled, leaning in toward her and nudging her with his shoulder so she was forced to look up at him. "Will that work? Or do you need me to retype it?"

"You're obviously new to listing, so I'll accept it, this time." Dylan felt herself smiling up at him, despite her most platonic intentions. Folding the paper and placing it in her back pocket, she asked, "Just confirming that the rest of this list is accurate. We are going to the Burke first, correct?"

"Correct. I thought I'd drive, since asking for a favor, then forcing you to sit in traffic feels like bad form."

"Fine by me," Dylan said as they crossed the street. Mike pressed the clicker on the new model of navy-blue Subaru SUV so Dylan could hop into the passenger seat. Of course he would drive this car. She smiled at her seat belt and suppressed a laugh as he ducked into the car. Glancing at her over his seat belt, he stopped.

"What?"

"Nothing."

Mike arched an eyebrow and began easing the car down the road at a careful four miles over the speed limit.

"It's just, you would drive this car." Dylan laughed the sentence out before she could stop herself. "It is the most consistently Mike thing in the world. If someone had asked me in high school what car you would drive as an adult, I could have guessed this car down to the color."

"This car is amazing. What I'm hearing is that I've had consistently good taste." Mike's smile lingered on her for a second before he turned to face the road.

"I was thinking less amazing and more along the lines of a super safe dad car."

"Well, it does have an excellent safety rating. Which I'm pretty sure makes me sound like I'm one birthday away from bringing snacks to soccer games."

"Worse than that. It sounds like I'm five years into juice boxes and fruit leathers." Dylan snickered.

"I'd have way better snacks than that." Mike looked incredulous.

"Fruit leathers? Give me some credit. I wouldn't humiliate my kids. I'd do a good job on snack day."

"That is reassuring. Just because you drive a dad car doesn't mean you are gonna be the cheap juice guy." Dylan very much doubted that anyone would think of him as the Capri Sun dad. Sexy dad? Maybe. Crappy-snack dad? Probably not.

"No way. That guy drives a minivan." Mike laughed, turning into the parking lot near the museum and throwing the car into park. Reaching for the door handle, he threw a sly grin over his shoulder. "For the record, this is the most predictable thing about me. I take risks in other places," he said, holding Dylan's gaze for a second before smirking and sliding out of the car without another word.
Excerpt. © Reprinted by permission. All rights reserved.

Readers should read this book….
If they need a break from the world! Dylan and Mike are at the center of a lot of chaos, but they are also at the center of a loving community of friends and family. My hope for readers is that they can pick up this book, settle in with a coffee (or a cocktail!) and just relax and float away in the world of the book for a few hours.
What are you currently working on? What other releases do you have in the works?
I'm just working on the last round of edits for my second book, The Bounce Back (Out October 26!). It's the story of Neale, Dylan's spacey younger sister. I love Neale. She's a total sweetheart and a daydreamer, but she is also a bit of a mess. After her burgeoning art career goes up in flames, Neale has to put the pieces of herself back together and decide if she wants to play it safe, or if she can find a way to go after her dreams. Hopefully, readers will have as much fun with her story as I had writing it!

Thanks for blogging at HJ!
Giveaway:

A digital copy of THE CHECKLIST by Addie Woolridge
To enter Giveaway: Please complete the Rafflecopter form and Post a comment to this Q:

What's your favorite family feud or bad neighbor story?
Book Info:
Killing it at work? Check. Gorgeous boyfriend? Check. Ambitions derailed by an insecure boss? Sigh—check.
Things were going a little too well for Dylan Delacroix. After upstaging her boss on a big account, she gets dispatched to the last place she wants to be: her hometown, Seattle. There, she must use her superstar corporate-consulting skills to curb the worst impulses of an impossibly eccentric tech CEO—if she doesn't, she's fired. The fun doesn't stop there: Dylan must also negotiate a ceasefire in the endless war between her bohemian parents and the straitlaced neighbors. Adding to the chaos is a wilting relationship with her boyfriend and a blossoming attraction to the neighbors' smoking-hot son. Suddenly Dylan has a million checklists, each a mile long. As personal and professional pressures mount, she finds it harder and harder to stay on track. Having always relied on her ability to manage the world around her, Dylan's going to need a new plan. She may be down, but she's definitely not out.
Book Links: Amazon | B&N |


Meet the Author:
Born and raised outside Seattle, Washington, Addie Woolridge is a classically trained opera singer with a degree in music from the University of Southern California, and she holds a master's degree in public administration from Indiana University. Woolridge's well-developed characters are a result of her love for diverse people, cultures, and experiences.
Woolridge currently lives in Northern California. When she isn't writing or singing, Woolridge can be found baking; training for her sixth race in the Seven Continents Marathon Challenge; or taking advantage of the region's signature beverage, wine.
Website | Twitter | Instagram | GoodReads |