Today it is my pleasure to Welcome author
Sarah Smith
to HJ!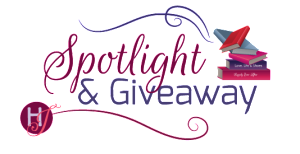 Hi Sarah and welcome to HJ! We're so excited to chat with you about your new release, The Close-Up!

Thank you so much for having me!

To start off, can you please tell us a little bit about this book?: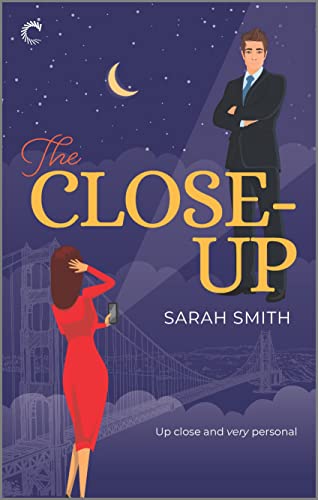 Absolutely! The Close-Up is a sexy romcom between Simon, a cam guy-turned-therapist, and Naomi, a media editor. After breaking up with her cheating ex, Naomi gets drunk at a bar, swears off relationships, and hits on a random hot guy. Only this guy isn't random at all–he's the famous cam guy she lusted after in college. She's so shocked to see him that she vomits on his shoes before running off. The next day she finds out, much to her embarrassment, that she's been assigned to film an online series about Simon's therapy practice for work. The two try to navigate professional boundaries, but their attraction is undeniable and they can't help but give in to it.

Please share your favorite lines or quote(s) from this book:
"Come on, Naomi. What kind of a guy do you think I am? Of course there's cuddling."

"Fuck business. You mean more than any of it."

"I've never been more disappointed than when I had to break that kiss. In that moment, I didn't give a shit about work or our boundaries as friends. And to be honest, a part of me still doesn't care. I'm still so attracted to you, Simon."
What inspired this book?
So many things! All the sex-positive romances that I'm a huge fan of. The book A Girl Like You by Gemma Burgess. It has the most delicious friends-to-lovers trope that inspired the relationship between Naomi and Simon. And it also has the most epic wedding speech scene ever that inspired the final scene of The Close-Up. Also, the Psychology In Seattle podcast and YouTube channel were big inspirations for Simon and his work. I learned so much about therapy and relationships from those videos and podcasts, and that helped flesh out Simon's character and his job.
How did you 'get to know' your main characters? Did they ever surprise you?
With each draft I wrote of this book and every time I revised it, I felt like I was able to dive deeper into both Naomi and Simon. They both started pretty one-dimensional honestly with not a ton of depth–just as two characters who are clearly attracted to one another but are trying to fight it in the name of professionalism. But as I kept revising and kept watching/listening to Psychology In Seattle, I was able to inject a lot of depth in their family histories and past relationships that helped them feel more like real people.
They did surprise me! Both Simon and Naomi got a lot filthier in their conversations and actions than I had initially planned for them to. Writing those parts was a lot of fun.
What was your favorite scene to write?
The bathtub scene was an absolute blast to write. It's equal parts awkward and funny and ridiculously sexy (weird combo, I know, but I swear it works!). Here's a little taste:
"Hang on, I'm coming in!"

When Simon bursts in, I'm at the tail end of climax. But these are monster aftershocks after an orgasm like that. My limbs are trembling, my breathing is ragged and loud, my chest is still heaving—and it's clear as crystal what I've been up to.

The whole thing only lasts seconds, but it's long enough for me to feel the burn of utter mortification. Because as Simon stands above me processing the image of me splayed out in the tub, it doesn't take long for him to figure it all out.

That twist of concern in his face soon morphs into confusion. A beat later there's surprise. Then recognition. I watch it all play out from his eyes to his mouth, to the red flush on his skin.

His eyebrows dart all the way up to the top of his forehead "Oh," he finally says.

There's nowhere for me to hide, so I don't even bother. But I do manage to slip one hand over my crotch and slide my arm over my breasts.

"Yeah, um. I didn't, uh, fall."

His complexion is now beet red as he does a slow scan of my body. It takes a moment before his eyes shoot back up to my face. His stare turns shy and embarrassed, as if he's just now realizing that he probably shouldn't have checked out my naked body.

"I see that."
What was the most difficult scene to write?
The dark moment. I don't want to give anything away because it's best to just read it, but I always loathe writing the dark moment in stories because of the hurt and pain the characters go through. I'm the kind of author who never wants anything bad to happen to my characters so it's quite wrenching to put them through that. But it makes when they reconcile and their HEA that much sweeter, I think.
Would you say this book showcases your writing style or is it a departure for you?
I think The Close-Up definitely showcases my writing style, which is very light and fun, but I got to be filthier in the love scenes than I have been in past books, which was a blast.
What do you want people to take away from reading this book?
I want people to come away feeling happy after reading The Close-Up. Life is stressful, and I want this book to be a fun escape for readers. I also hope it helps them realize that they're worthy of love and acceptance.
What are you currently working on? What other releases do you have planned?
I've got another sexy romcom coming out Sept. 6! It's called The Boy With The Bookstore and it's a friends-to-enemies-to-lovers romance between a tatted up hottie who runs a bookstore and a sweet and shy baker.
Thanks for blogging at HJ!
Giveaway:

One (1) eBook copy of THE CLOSE-UP by Sarah Smith.
To enter Giveaway: Please complete the Rafflecopter form and Post a comment to this Q:

Who is your all-time favorite book boyfriend?
Excerpt from The Close-Up:
"Don't fret about it."

Those four words hit like a Mack truck to my brain. It's a phrase I remember from many, many years ago.

In a split second, I'm transported to my college dorm room. I'm alone in bed on a night when my roommate is out, my laptop propped on my pillow, my hand down the front of my pajama shorts. On my screen plays a naughty video of a gorgeous college-aged man on his knees in front of his girlfriend's bed.
The lucky lady is lying on her back, her legs hanging over the edge of the bed, her naked body open to him. The webcam recording their every move is positioned in such a way that you can't see her face.

But you sure as hell can see his. He scoots closer to her legs, rests his hands gently on the tops of her thighs, then twists his head to the camera. His mouth stretches into a smirk that somehow looks more kind than smug. He winks. Then he turns back to her open legs, lowers his face, and goes to town. Her moaning, panting, and screaming are all that can be heard for the next few minutes.

Only this isn't just some random college couple filming their bedroom escapades for thrills.

This is the most popular cam guy online at the time, someone who millions of college girls like me watched, fantasized about, and pleasured themselves to because most of the videos he streamed were of him orally pleasing whatever lady he was seeing at the time—always with her enthusiastic consent.

He was the guy we all wished our college boyfriends were more like. He was the guy our boyfriends crudely dubbed as the "pussy whisperer" because of how easily and often he could bring his partner to climax.

Those four words became his trademark. He'd make a woman screech to high heaven in record time, and she'd always giggle an apology for being loud or making a mess on his face.

Every single time he'd say, "Don't fret about it," like an unofficial catchphrase.

That popular cam guy? Simon Rutler—the same Simon standing in front of me, holding my arm, tensing under my palm, about to flirt my skirt off.

My heart thunders, transporting me back to the present. I blink through the dim lighting of the bar. This is the cam guy I pleasured myself to countless times during college. And I just made an absolute fool of myself in front of him.

"Oh my…shit."

I just drunkenly threw myself at the pussy whisperer.

I stare at him, my jaw hanging in the air, as if I just watched the Loch Ness monster trot through the bar.

"Are you okay?" he asks.

I almost call him the nickname, but I catch myself. I remember reading on some blog way back in the day that he hates that nickname. Just then my stomach seizes. Of embarrassment? No, wait. That's the bourbon.

My stomach lurches once more.

"Sorry, I'm…gonna be…"

I don't get to the word "sick" because hot bile shoots up my throat and out of my mouth, landing on his shoes.
Excerpt. © Reprinted by permission. All rights reserved.


Book Info:
A new work assignment goes delightfully off script in this friends-to-lovers rom-com from Sarah Smith, author of Faker and Simmer Down
Simon Rutler is the perfect man.
Handsome, kind and smart—Simon is amazing. Naomi Ellorza-Hays might be fresh out of a bad relationship and determined to stay single, but Simon is testing her newfound relationship ban. Good thing they're working together. Simon may be perfect, but he's also off-limits.
There's just one small—well, big—problem.
Simon works as a relationship therapist, specializing in helping men better support their partners. But Naomi can't stop thinking about how she was first introduced to Simon…as the camguy she watched in college. Filming him for her new docuseries suddenly takes on a whole new meaning.
Their relationship is…complicated.
Determined to stay professional, Naomi refuses to give in to their sizzling chemistry—until she does, and even then, it's strictly no strings attached. Until it's not. And Naomi realizes that maybe things between her and Simon aren't so complicated after all.
Book Links: Amazon | B&N | iTunes | Kobo | Google |


Meet the Author:
Sarah Smith is a copywriter-turned-author who wants to make the world a lovelier place, one kissing story at a time. Her love of romance began when she was eight and she discovered her auntie's stash of romance novels. She's been hooked ever since. When she's not writing, you can find her hiking, eating chocolate, and perfecting her lumpia recipe. She lives in Bend, Oregon, with her husband and adorable cat Salem. She is the author of Faker, If You Never Come Back, Simmer Down, On Location, and The Close-Up. She is also one half of the romance writing duo Sarah Skye.
Website | Facebook | Twitter | Instagram | GoodReads |